Looking for a way to give your school recycling program an extra, fun twist? We love this Recycle Drop game for collecting bottles and cans, and kids do too. It's the perfect incentive for school recycling.
So how do you make this interactive game, and how do you play? Take a look at the video below. Then get tips for making and playing this game on your own. 
Here's what you'll need.:
You can make your Recycle Drop game as big or small as you'd like. For ours, we started with a 32-gallon recycling bin to build the stand. Then the rest of the items (and sizes) were adjusted from there. 
Start with a strong base.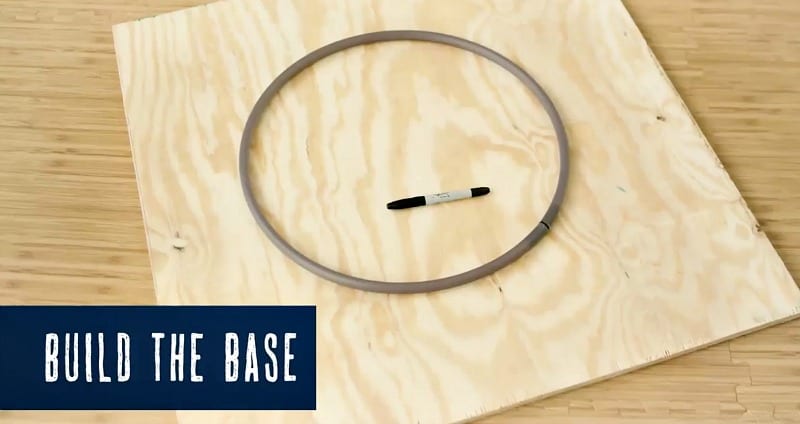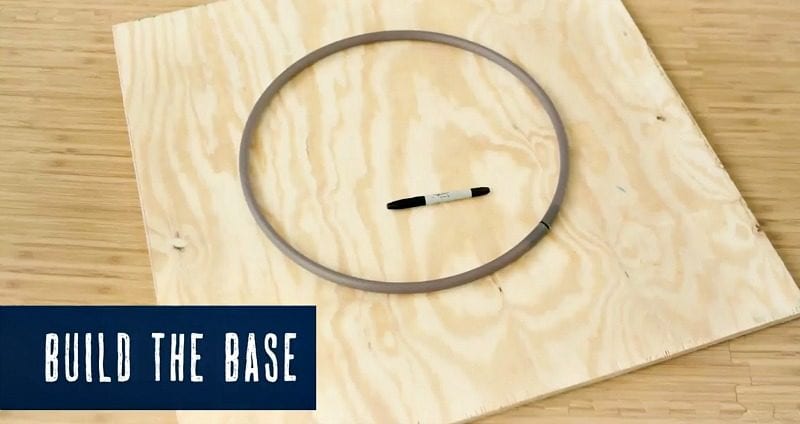 Take a Hula-Hoop that's roughly the size of your recycling bin opening and create an outline on your piece of plywood. Then use a handsaw to cut out your hole. What's left will be the top of your table or stand. Then you'll attach your legs, based on how short or tall you want it to be. (If you're unsure about this step, recruit a handy parent or staff member to create this part for you.) At the end, spray-paint it all. 
Create the structure for your recyclables.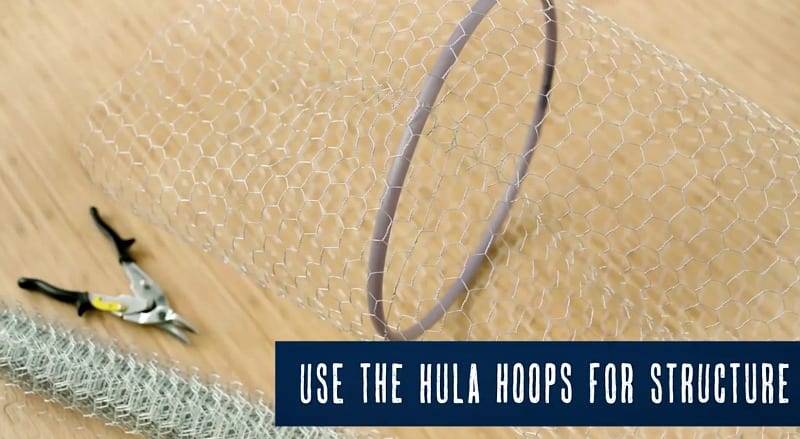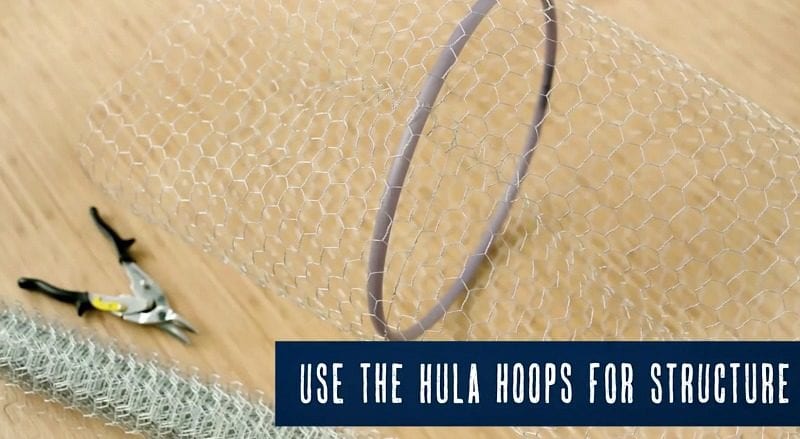 This step will take a little trial and error. Pick up chicken wire at your local home improvement store or online. You want it to be the same width of your opening, which is why you used the Hula-Hoop for the outline. Then you'll use the Hula-Hoops again to create a tower. For ours, we used three Hula-Hoops and then secured them with zip ties. You could make yours taller or shorter, depending on your needs. First, do an outline to help create your shape (shown here). Then paint all the hoops to give your Recycle Drop an extra pop. (This would be a great time to use school colors.) 
Connect everything.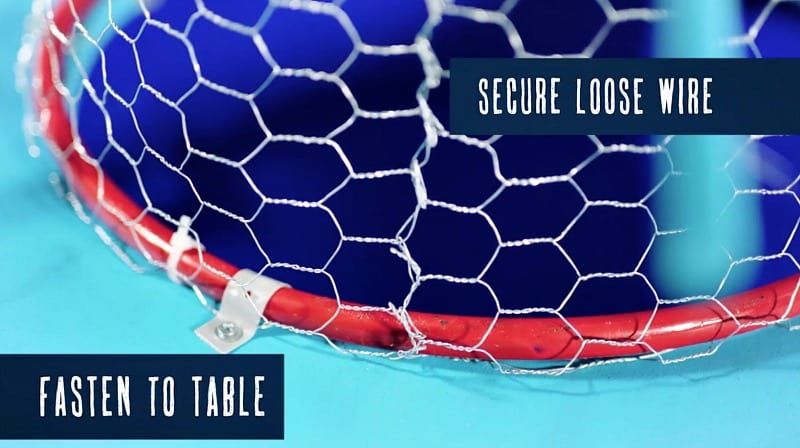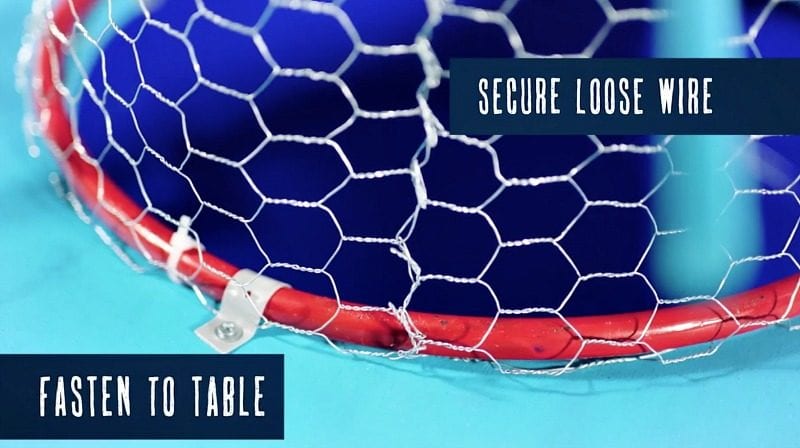 Now that you have your table built and your structure together, it's time to put it together. You can see here that we used fasteners to help secure it. This makes it easy to take apart. Just use a screwdriver. 
Paint the dowels.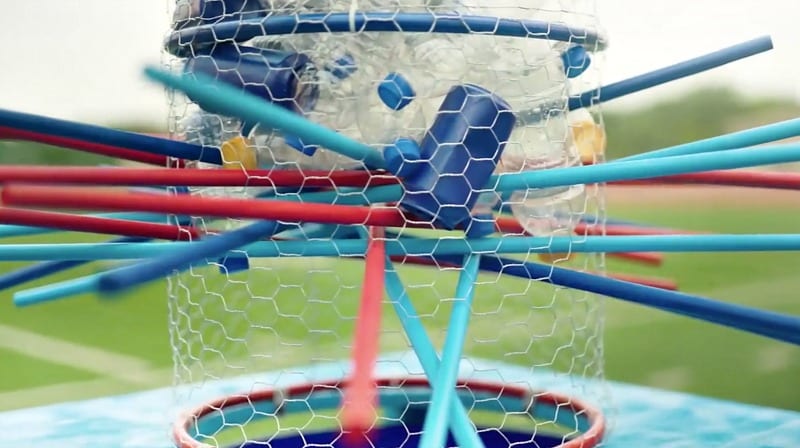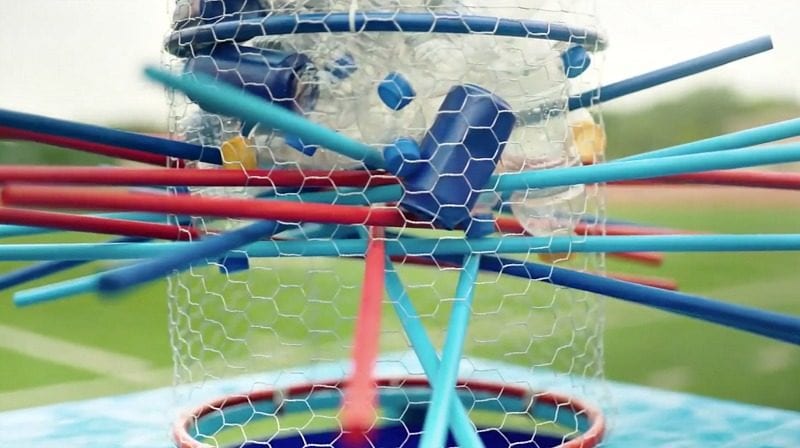 The finishing touch is painting the dowels. After you've inserted them into the chicken wire, do a little test run. You want to make sure that you have enough dowels so that nothing slips through at first. 
Fill it up and get ready to play Recycle Drop!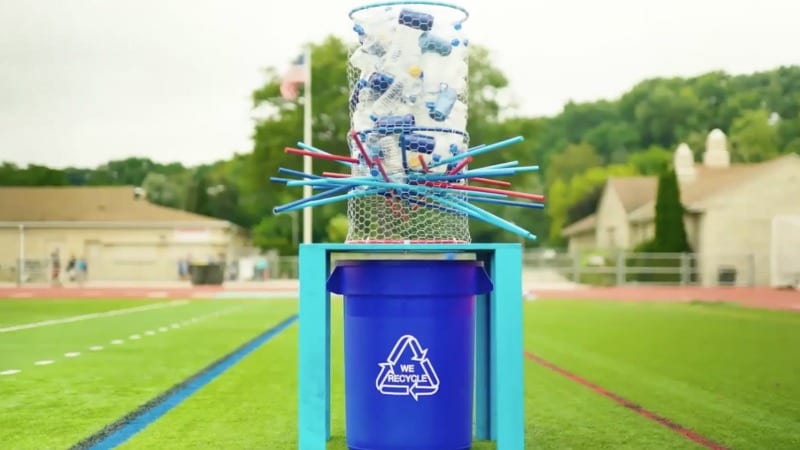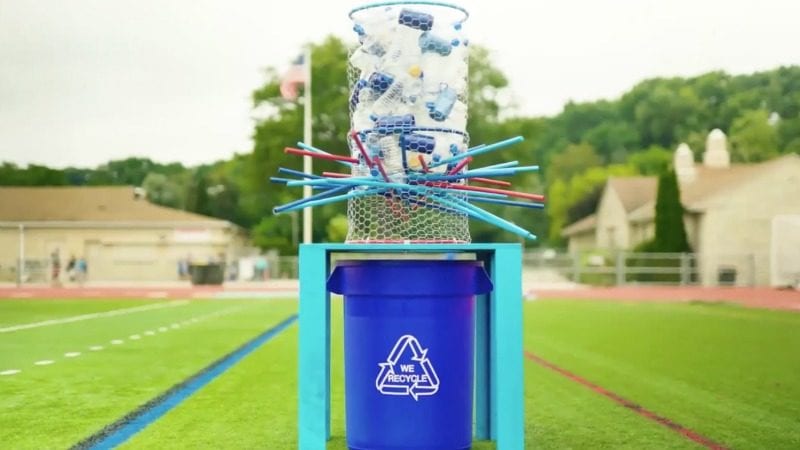 We love playing this game outside, but it works inside as well. Challenge your students to fill up the container all the way to the top. Once they do, the game is ready.
It's time to play.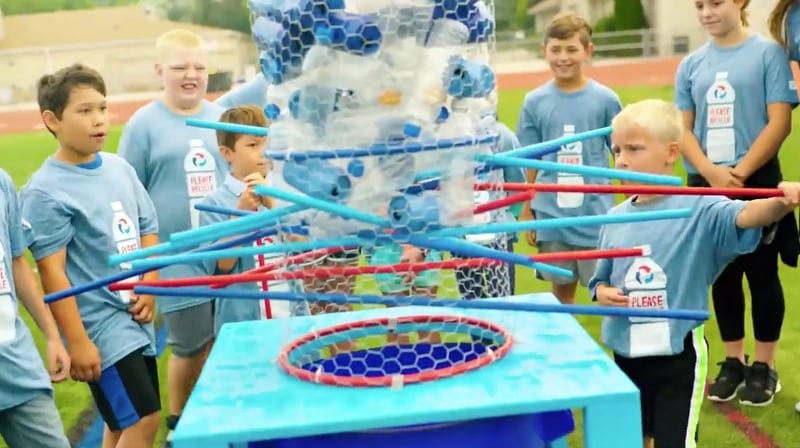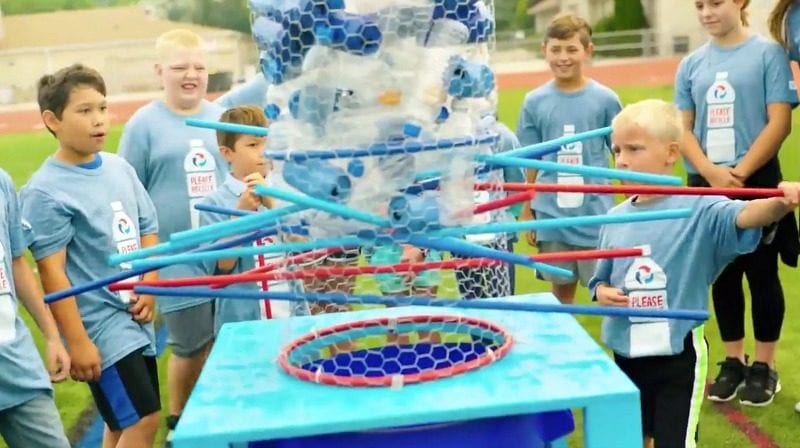 To play, we split students up into two different teams. Then they took turns. One player at a time selects a dowel to remove from tower. The teams strategize throughout the game, trying to figure out which pieces would be best to remove. 
Get the most items to drop to win!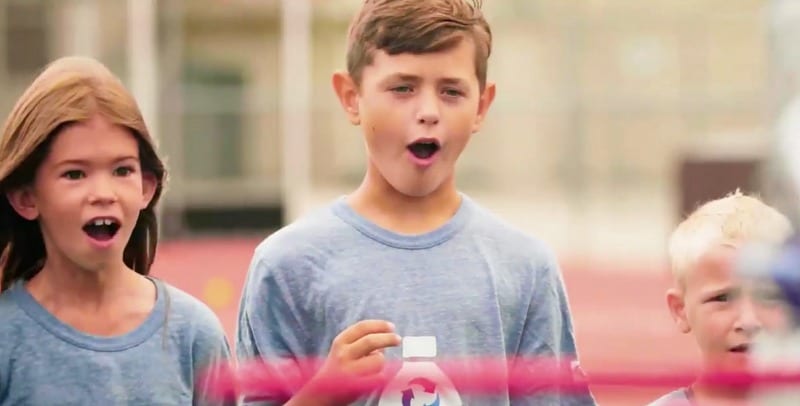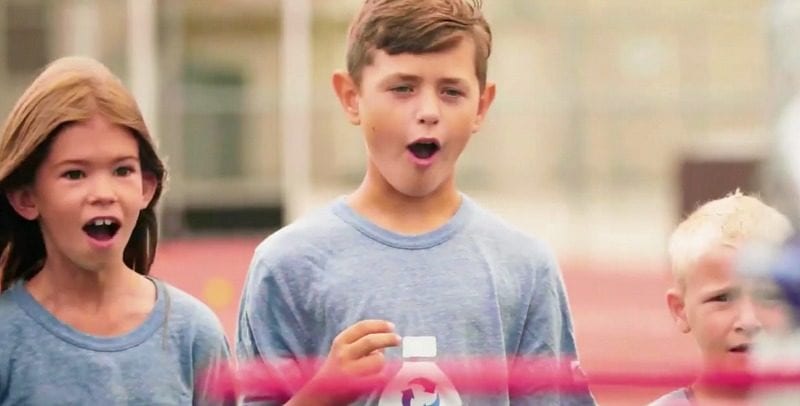 The point of the game is to get the most recycling bottles and cans to drop. If you have two separate teams, keep track as they go. When a student removes a dowel, count the items that fall into the bin toward their team's total. Once all the items have fallen, declare a winning team. Then reset the dowels and play again!