[ad_1]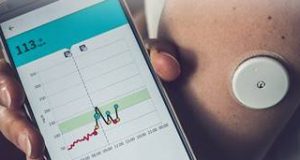 Called TPS7A02, it can accept inputs across 1.5 – 6.0V and is available with fixed outputs between 0.8 and 5.0V (50mV steps) – at up to 200mA.
Quiescent current remains below 50nA below 85°C, but can climb to over 170nA at 125°C.
Settling time following a 1mA to 50mA load change is <10µs with 100mV undershoot. "With the ability to quickly respond to rapidly changing loads while providing minimal variation in output voltage, the TPS7A02 can benefit high-precision, low-power applications such as wireless IoT and portable medical devices," according to TI.
Drop-out is indeed low, at 205mV (max) from the 3.3V version loaded with 200mA. The devices are stable with a 1µF or larger capacitor.
There is an enable pin, which can be used to shut the device down to a 3nA sleep. Inside, this pin is connected to a controlled pull-down resistor that keeps the LDO disabled even when the EN pin is left floating.
Packaging is 1.0 x 1.0mm X2SON, with SOT23-5 (2.9 x 1.6mm) and 0.65 x 0.65mm DSBGA (die-size ball grid array) types planned.
The universal LDO linear voltage regulator evaluation module, MultiPkgLDOEVM-823, is available.
[ad_2]

Source link