[ad_1]

Are you ready to help your students think BIG and solve real problems in their communities? Then you'll want to reserve your copy of this bright and colorful engineering and design process poster from St. Jude Children's Research Hospital. It features fun illustrations, by best-selling artist Mike Lowery, explaining how each step of the engineering and design process works. Just submit your email here and we'll send you a copy right to your mailbox. Three cheers for happy mail!
Here's what you'll receive along with your free engineering and design process poster: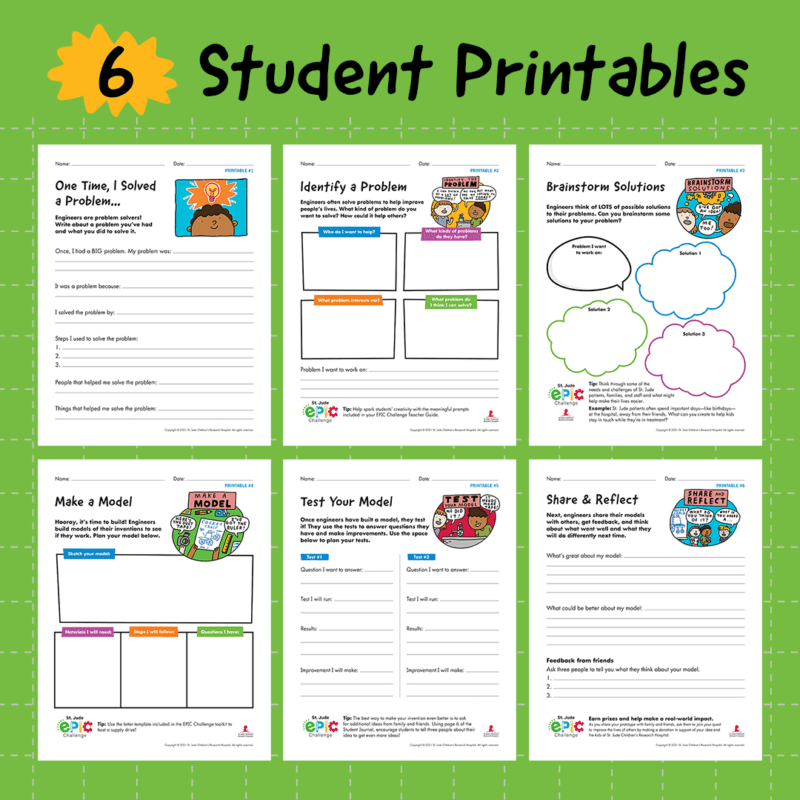 Lesson plans explaining how to teach the design process
Reproducible student activities to accompany each stage of the design process (identifying a problem, brainstorming a solution, making a model, testing a model, and sharing and reflecting)
Links to access a free supplemental STEM-focused curriculum along with information about participating in the St. Jude EPIC Challenge, an innovative research-design challenge that empowers students to design, create and present an invention or idea that could make life better for kids like those at St. Jude
There are only 10,000 copies available to send to classrooms, so reserve your poster today!
Yes, Send Me My Free Engineering and Design Process Poster
About the St. Jude EPIC Challenge
Invite students to join other kids from all over the country who want to use their imagination and creativity to help the kids of St. Jude in this interactive research-design challenge with a real-world impact. Students will:
Create an invention to support kids with cancer.
Raise funds and awareness for St. Jude.
Earn prizes.
Participate in project-based learning, real-world relevance.
You can use your free engineering and design process poster to guide students through the EPIC Challenge, and in your other STEM and engineering lessons all year long.
Yes, Send Me More Information and My Free Poster
[ad_2]

Source link