We all want to inspire our students to become lifelong readers, and incorporating choice into their reading lives is key for making this happen. Plenty of research supports student choice, so much that choosing what to read made it onto the International Literacy Association'sChildren's Rights to Read list earlier this year. Choice motivates students and supports engagement. Choice encourages kids to experience books as both mirrors and windows  and gets them talking about their reading. How can teachers enable reading choice in the classroom? Knowing your students' interests and offering books that reflect them is a great place to start. To help you, we've rounded up a sampling of 50 popular titles offered by our friends at Penguin Random House Education.  
For kids who love great characters and series …
1. A Pig, a Fox, and a Box by Jonathan Fenske (1–2)
Every kid knows that a cardboard box holds endless possibilities. Hilarious characters and situations are accessible to brand-new readers in this fun title.
2. Uni the Unicorn: Uni's First Sleepover by Amy Krouse Rosenthal (Pre-K–1)
 
Uni lovers everywhere will prance for joy now that this popular character stars in an early-reader book!
3. Warren & Dragon Volcano Deluxe by Ariel Bernstein (K–3)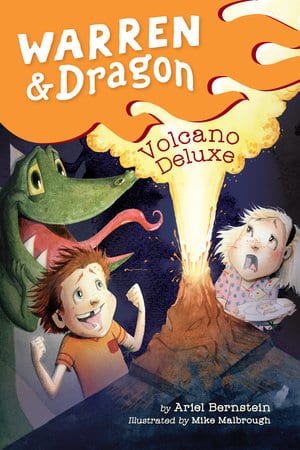 New series to watch: Warren and his alter ego, Dragon, are desperate to earn enough money for a Deluxe Volcano Building set. In the end, the lesson they learn is worth more than a new toy.
4. Rock Star: Jada Jones #1 by Kelly Starling Lyons (1–3)
Just the type of character we want young readers to love, science buff Jada Jones is fresh, curious, and upbeat. 
5. Billy and the Minpins by Roald Dahl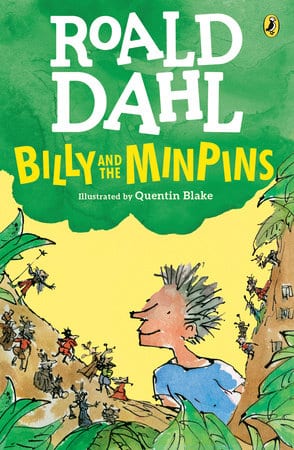 Roald Dahl's final story now has amusing illustrations by Quentin Blake. After enjoying Billy's adventures with the tiny Minpin forest dwellers, students will surely want to go back and read the rest of Dahl's canon.
6. Horrible Harry Says Goodbye by Suzy Kline (2–5)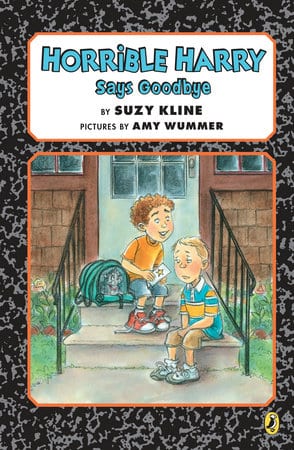 It's been an eventful year in 3B. In this finale to the timeless and popular series, Harry prepares to move to a new town. 
7. Al Capone Throws Me a Curve by Gennifer Choldenko (3–7)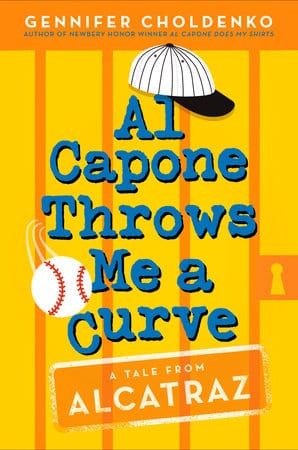 The newest installment of the classic Tales from Alcatraz series keeps kids imagining what it would be like to be the son of a prison guard. (Hint: Moose is up for a summer full of more than just for playing baseball with friends.)
8. Property of the Rebel Librarian by Allison Varnes (3–7)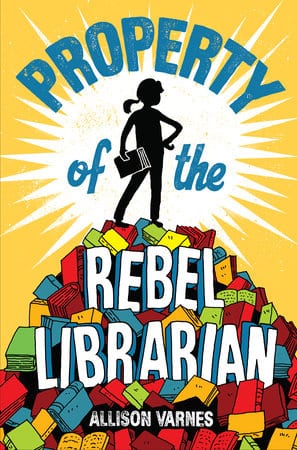 When rule follower June Harper discovers a Little Free Library full of censored books, she tastes the power of activism in this funny and relevant novel.
9. Just Under the Clouds by Melissa Sarno (3–7)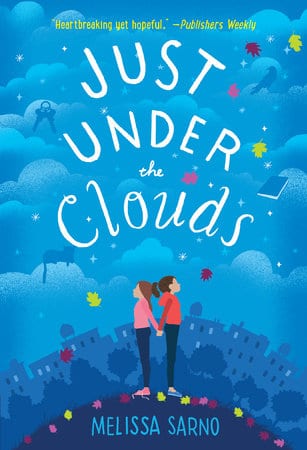 This poignant story explores family and homelessness in a sensitive way that will forever alter many readers' perspectives. 
10. Grump: The Fairly True Tale of Snow White and the Seven Dwarves by Liesl Shurtliff (3–7)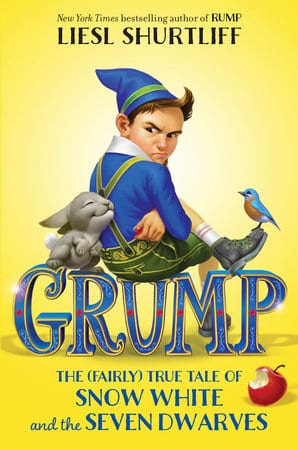 What better characters are there than those of fairy tales? Liesl Shurtliff's fresh take on classic tales get kids thinking about the untold sides of familiar stories. 
For kids who like funny books …
11. I Don't Want to Be a Frog! by Dev Petty (Pre-K–2)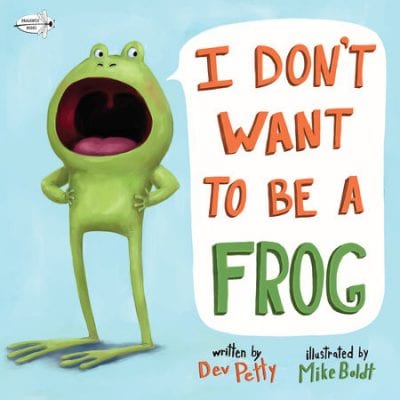 Told as a conversation between a wise father frog and his unsatisfied son, this hysterical tale sends an important message about loving yourself as you are. 
12. Wordy Birdy by Tammi Sauer (Pre-K–2)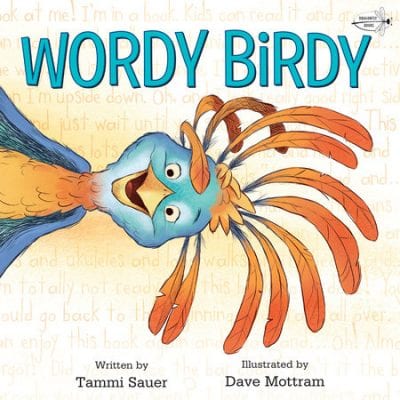 Wordy Birdy never stops talking—but can she learn to listen? This tale of friendship and the importance of paying attention will have readers chuckling.
13. Stinky and Successful (The Riot Brothers) by Mary Amato (1–4)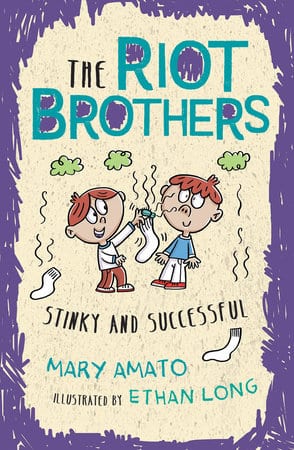 This wacky sibling duo always has something wildly imaginative up their sleeves. Their exploits are ideal for motivating reluctant readers.
14. Stinkbomb and Ketchup-Face and the Badness of Badgers by John Dougherty (3–7)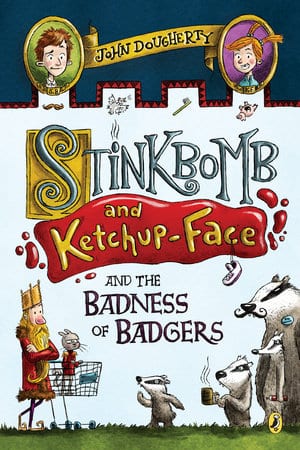 This "full on kerfuffle-fest" chronicles Stinkbomb and his baby sister's quest to rid the land of pesky badgers. It's the start to a perfect series for kids with a quirky sense of humor.
15. The Misadventures of the Family Fletcherby Dana Alison Levy (4–7)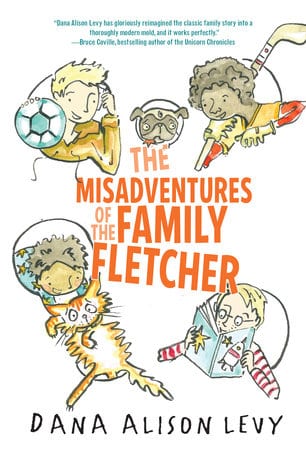 It's never dull in a busy household. This modern-day family will keep kids laughing with their endlessly hilarious antics. 
For kids who devour graphic novels …
16. Mad Scientist Academy: The Dinosaur Disaster by Matthew McElligott (K–3)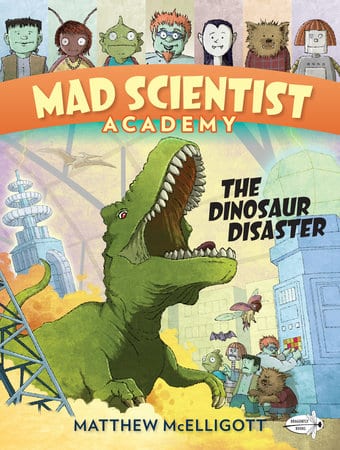 Dr. Cosmic's classroom is not like others. When the school year begins, his young monster students quickly realize they're in for an adventurous learning experience.
17. Noodlehead Nightmares by Tedd Arnold, Martha Hamilton, and Mitch Weiss (1–4)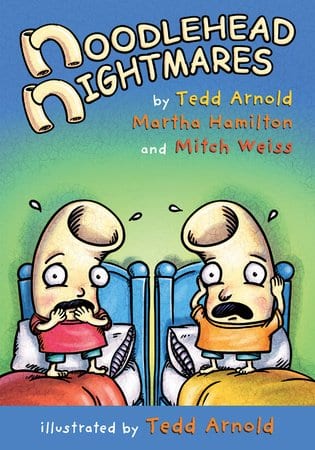 These foolish macaroni brothers are no match for their cunning rival, Meatball, in this funny early-reader series opener. Bonus: The authors' note explains how the brothers' escapades are actually rooted in traditional folklore.
18. Babymouse for President (Babymouse #16) by Jennifer L. Holm & Matthew Holm (2–5)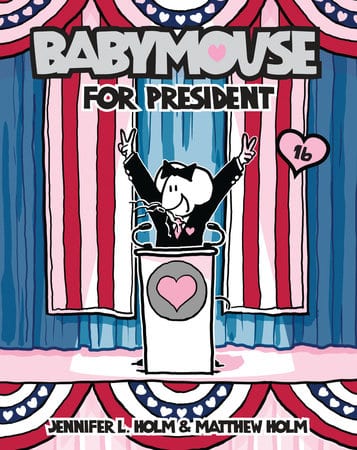 Will Babymouse get the votes? It's hard to tell when everyone else seems to be running for president, too. This reliable series turns many readers onto graphic novels. 
19. Comics Squad: Recess! by Jennifer L. Holm, Matthew Holm, Jarrett J. Krosoczka, Dan Santat, and Raina Telgemeier (2–5)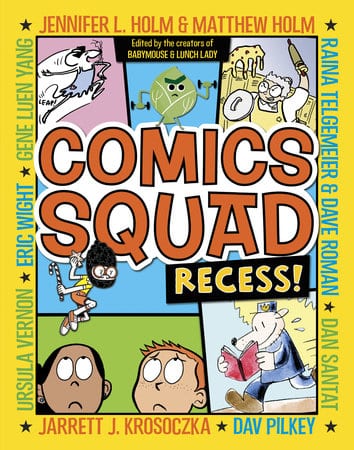 What could be better than stories by all the best graphic-novel authors in one hilarious volume? This is one-stop reading at its best.
20. The Cardboard Kingdom by Chad Sell (4-7) 
A creative cast of neighborhood kids explores big and relevant themes as they turn their block into a unique imaginary kingdom. 
For kids who like mystery and adventure …
21. Young Cam Jansen and the Baseball Mystery by David A. Adler (1–3)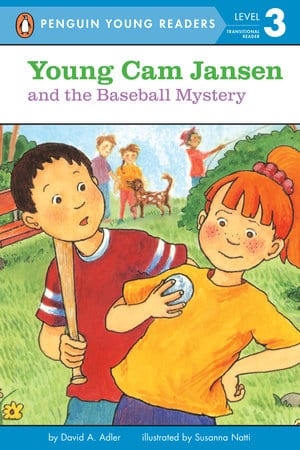 With her photographic memory, Cam has been inspiring young sleuths for decades. These illustrated versions are appealing and supportive for earlier readers.  
22. Danger! Tiger Crossing (Fantastic Frame #1) by Lin Oliver (2–4)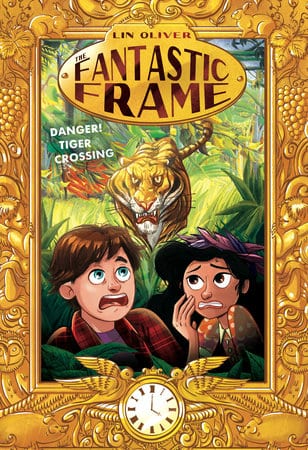 Tiger Brooks and his neighbor Luna Lopez are thrilled when they discover a magical golden frame that transports them into famous paintings—but, will they make it out in time or be trapped forever?
23. Dragons in a Bag by Zetta Elliot (3–7)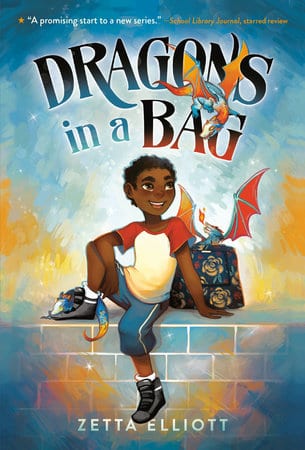 Jaxon gets a big surprise when he's charged with delivering a bag of dragons from his Brooklyn neighborhood to a magical world. This action-packed fantasy title is the start of a worthwhile new series. 
24.Lemonsby Melissa Savage (3–7)