Educators have one of the most important but difficult jobs in the world. There are just no words to adequately describe the many hats they wear. By the time Teacher Appreciation month rolls around, they've earned that summer break! Yet, every year teachers return ready to take on the challenge all over again, eager to make a difference in their students' lives. If you want to show your appreciation, consider writing a note of gratitude and including one of these thank-you quotes for teachers (a gift card never hurts, either 😉).
One child, one teacher, one pen, and one book can change the world. —Malala Yousafzai
A teacher is a compass that activates the magnets of curiosity, knowledge, and wisdom in the pupils. —Ever Garrison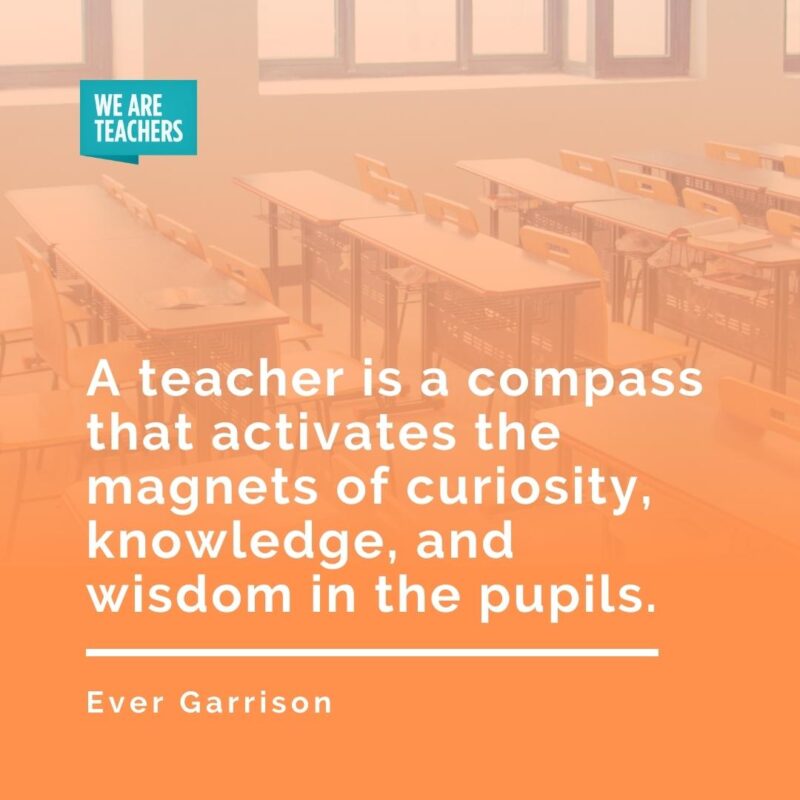 A good teacher can inspire hope, ignite the imagination, and instill a love of learning. —Brad Henry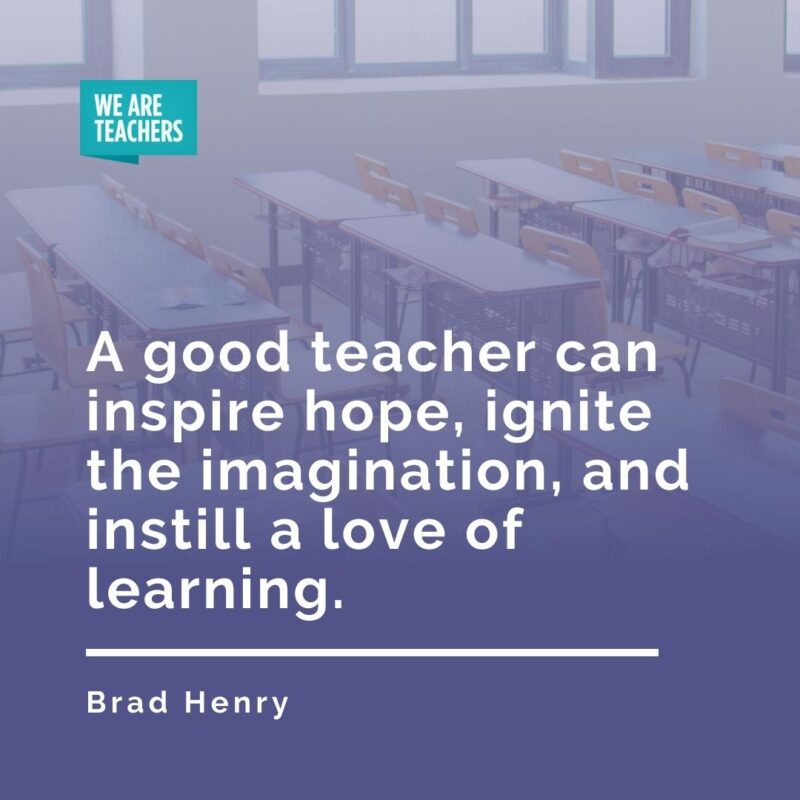 A teacher affects eternity; he can never tell where his influence stops. —Henry Brooks Adams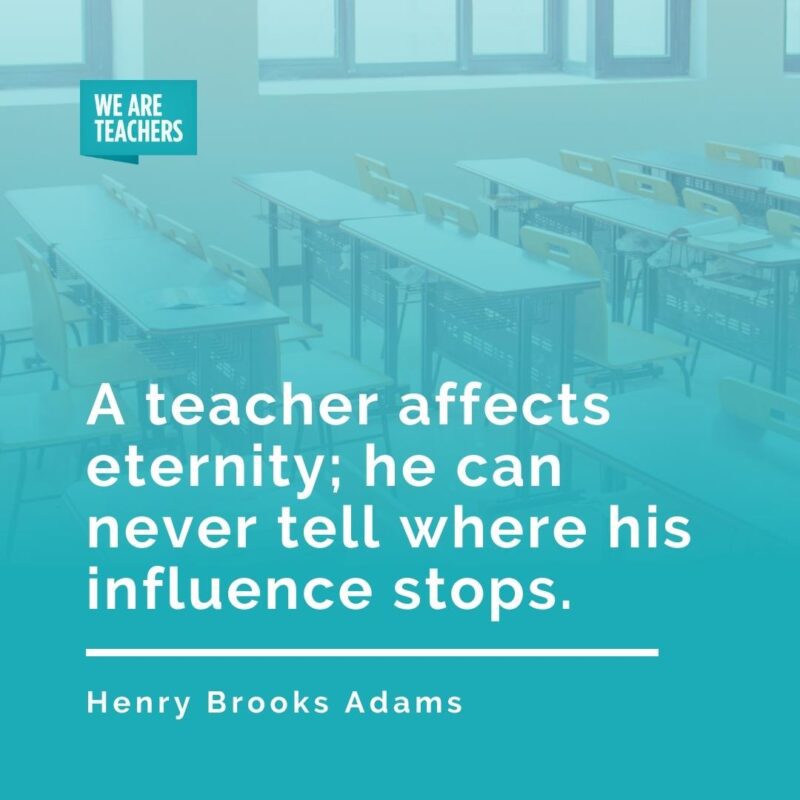 Good teaching is more a giving of right questions than a giving of right answers. —Josef Albers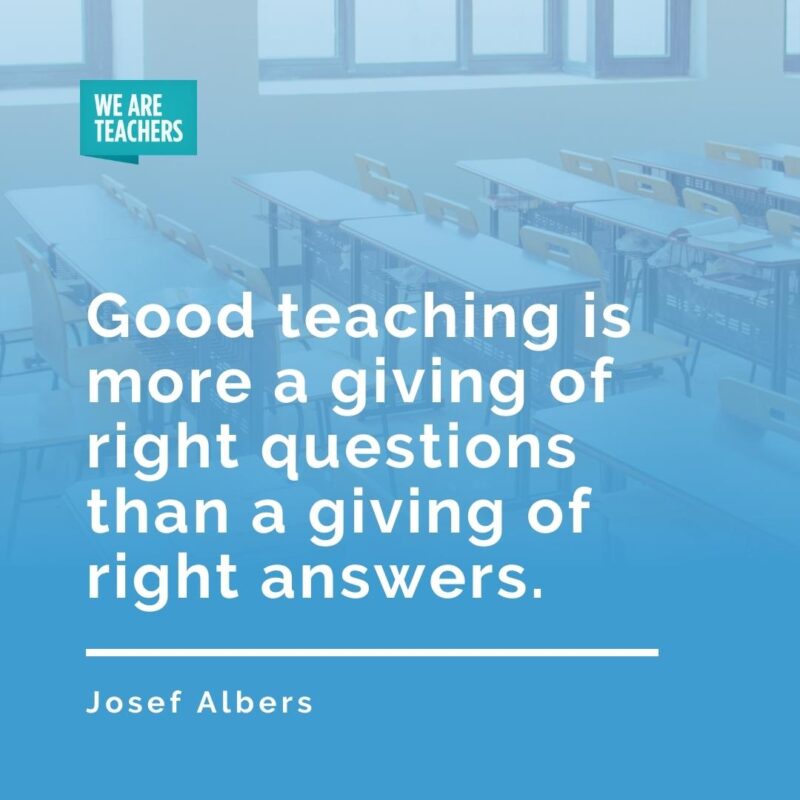 I am indebted to my father for living, but to my teacher for living well. —Alexander the Great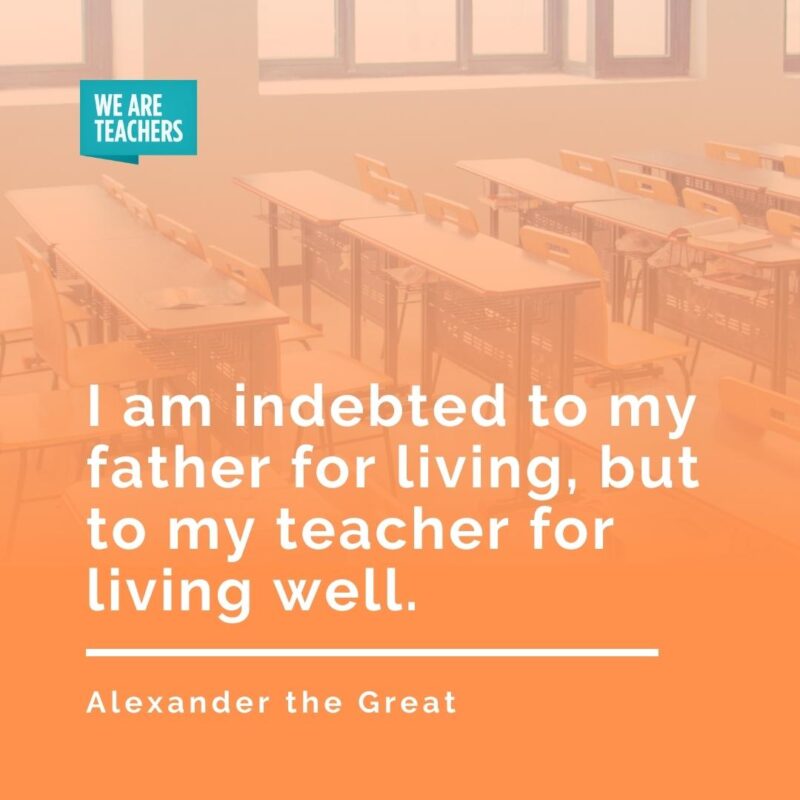 A good teacher is like a candle—it consumes itself to light the way for others. —Mustafa Kemal Ataturk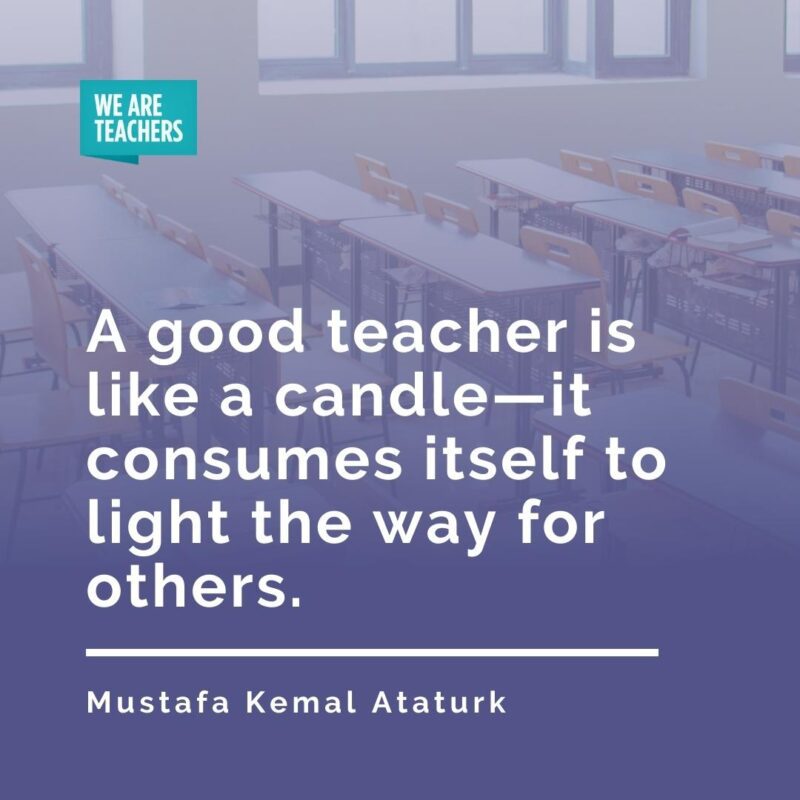 A good teacher is one who makes himself progressively unnecessary. —Thomas Carruthers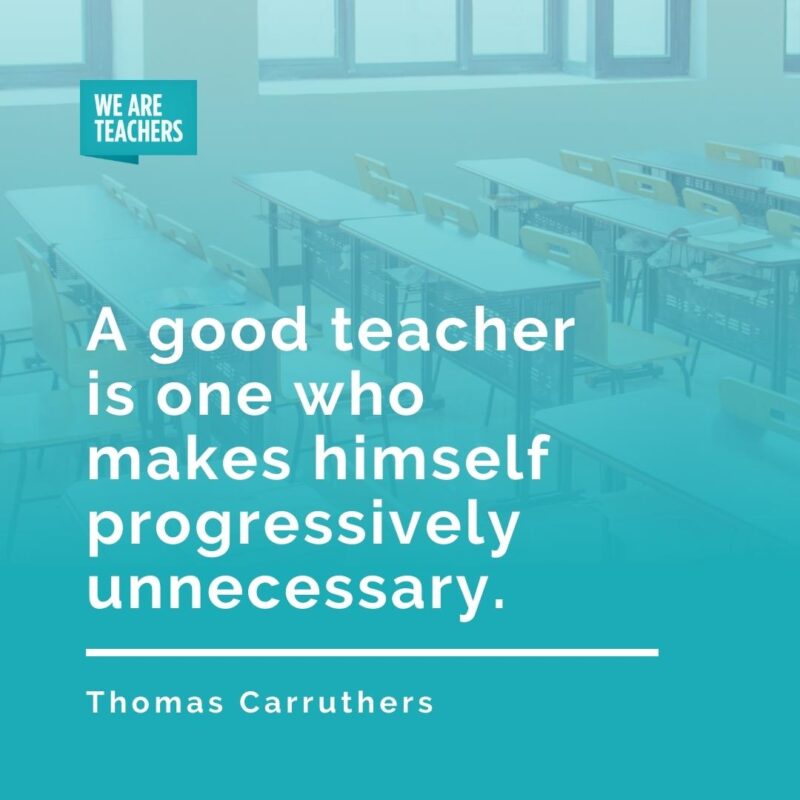 The great teacher is not the man who supplies the most facts, but the one in whose presence we become different people. —Ralph Waldo Emerson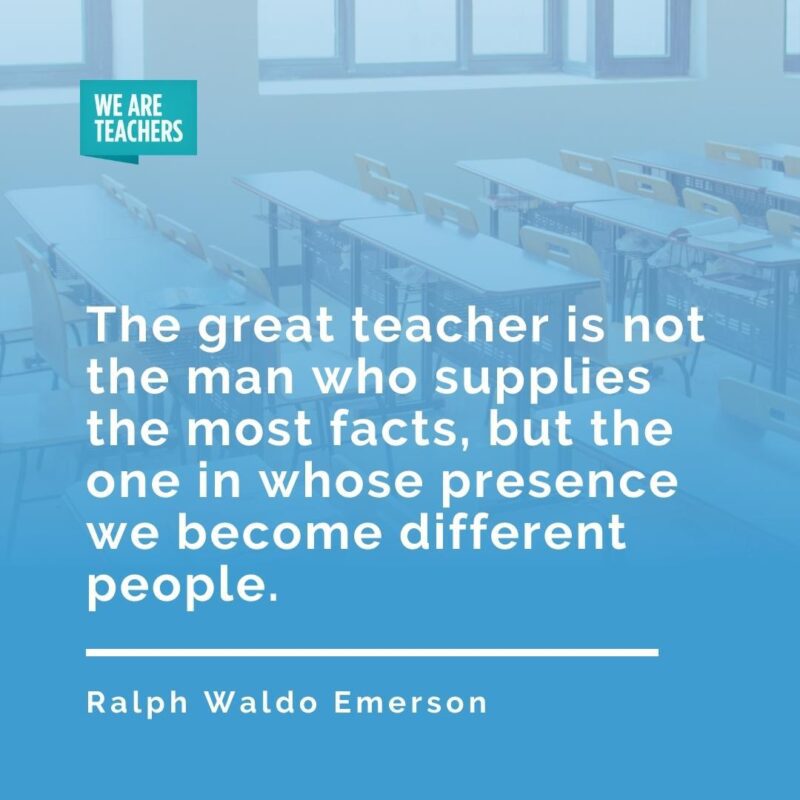 Education breeds confidence. Confidence breeds hope. Hope breeds peace. —Confucius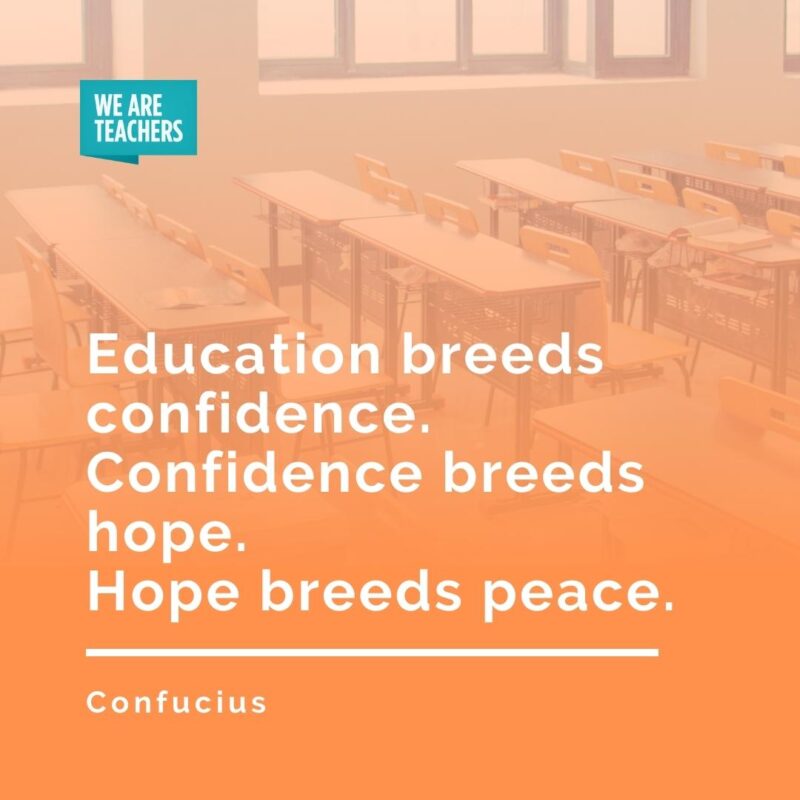 It is the supreme art of the teacher to awaken joy in creative expression and knowledge. —Albert Einstein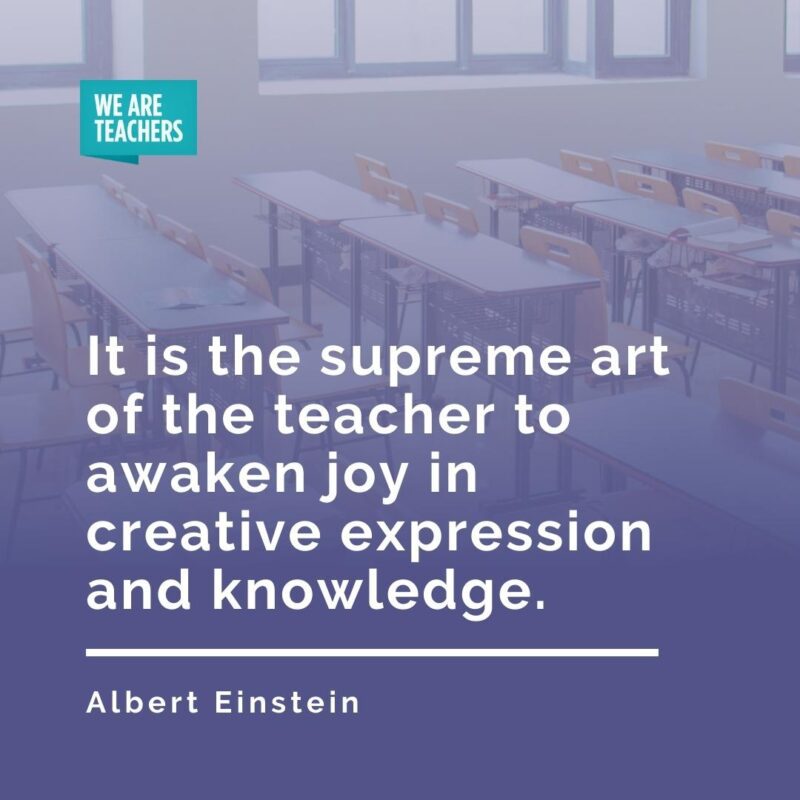 Genius without education is like silver in the mine. —Benjamin Franklin
A mind, once stretched by a new idea, never regains its original dimensions. —Oliver Wendell Holmes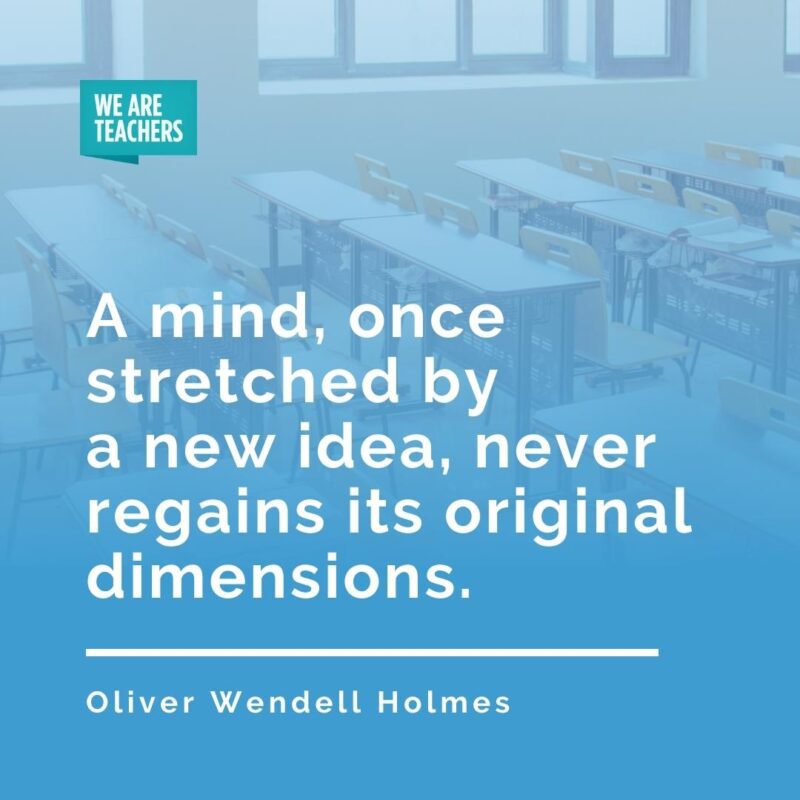 Everyone who remembers his own education remembers teachers, not methods and techniques. The teacher is the heart of the educational system. —Sidney Hook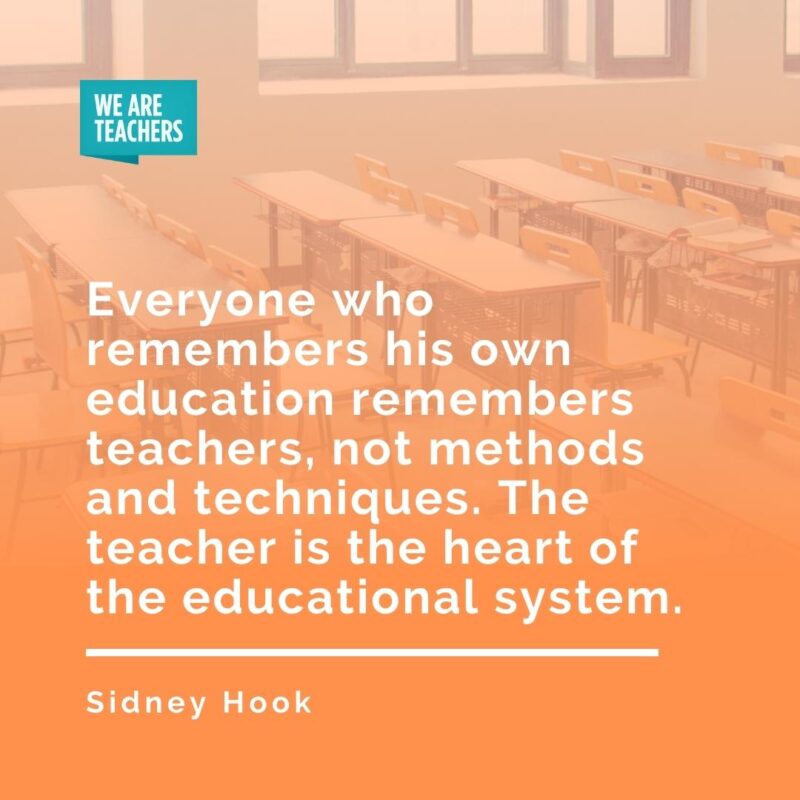 Better than a thousand days of diligent study is one day with a great teacher. —Japanese proverb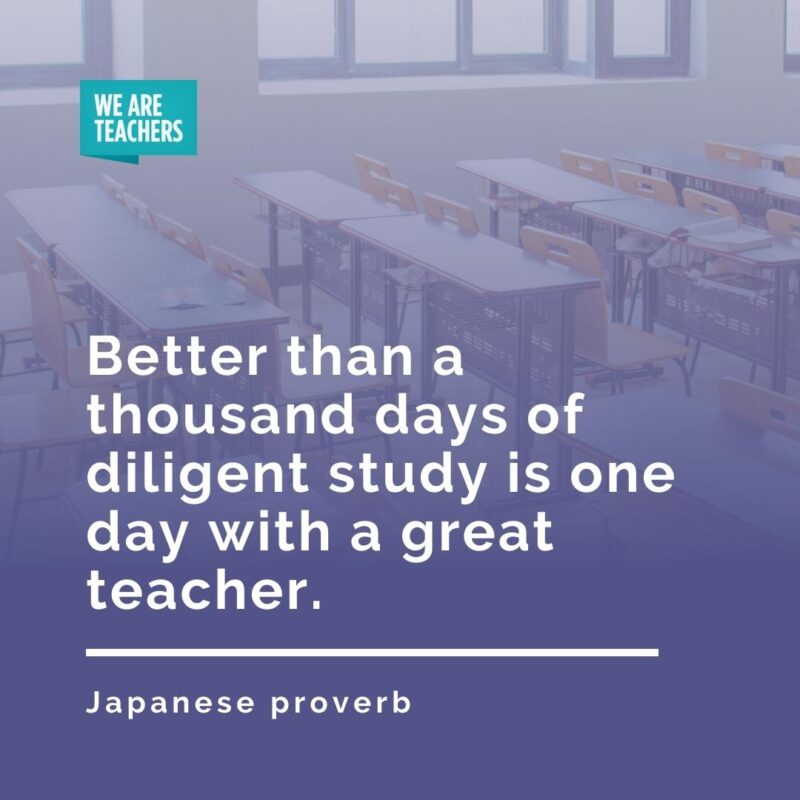 One looks back with appreciation to the brilliant teachers, but with gratitude to those who touched our human feelings. —Carl Jung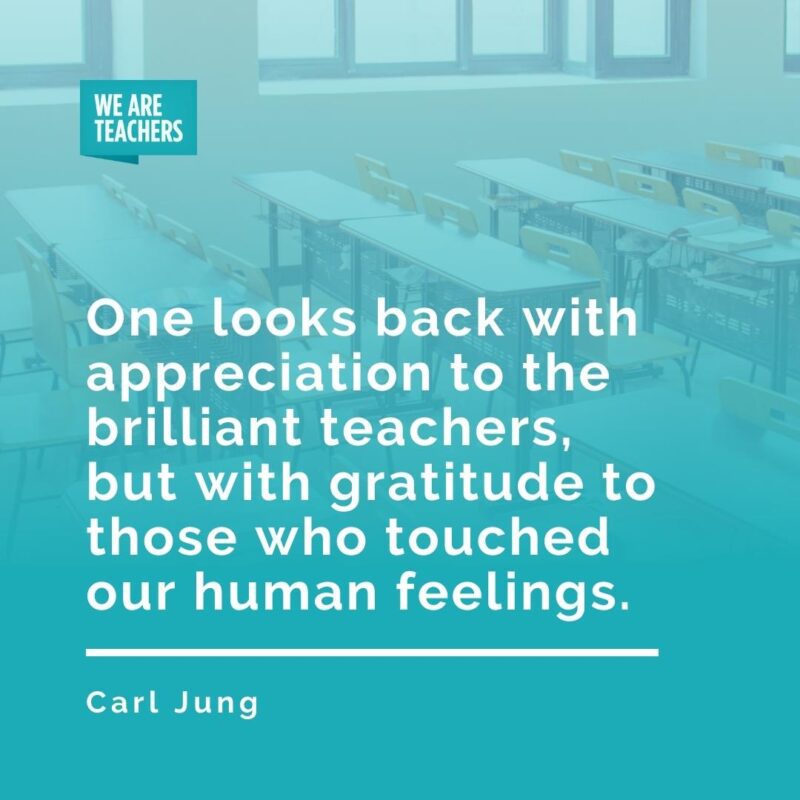 Great teachers empathize with kids, respect them, and believe that each one has something special that can be built upon. —Ann Lieberman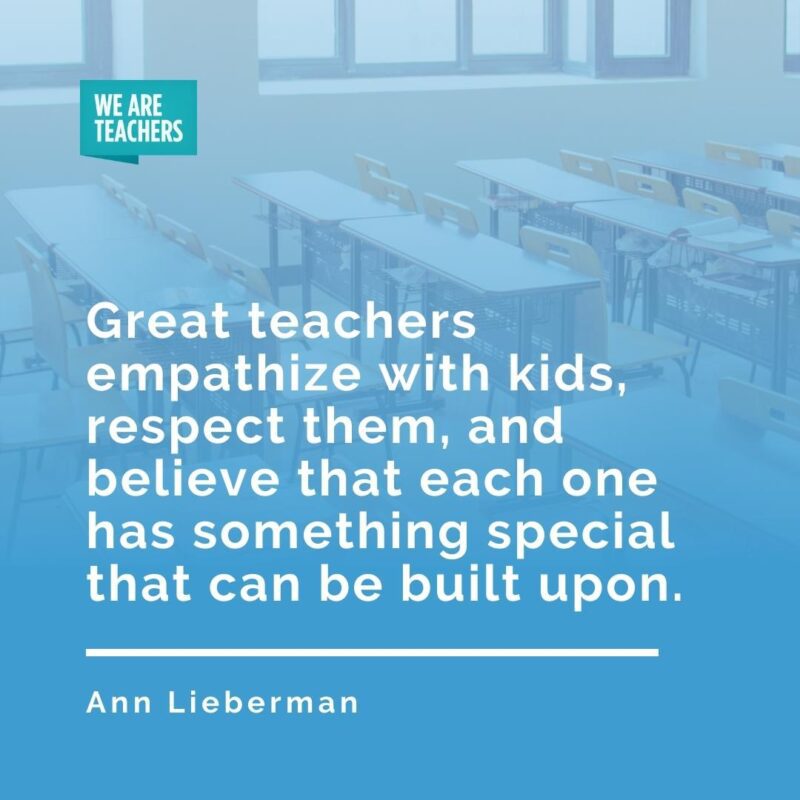 Students don't care how much you know until they know how much you care. —John C. Maxwell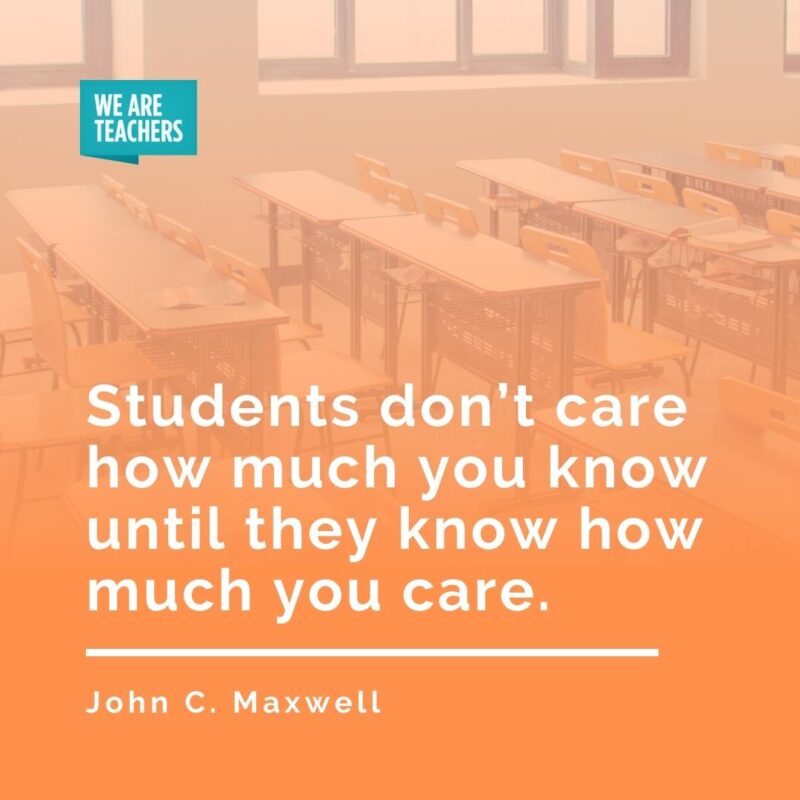 Be a wonderful role model because you will be the window through which many children will see their future. —Thomas McKinnon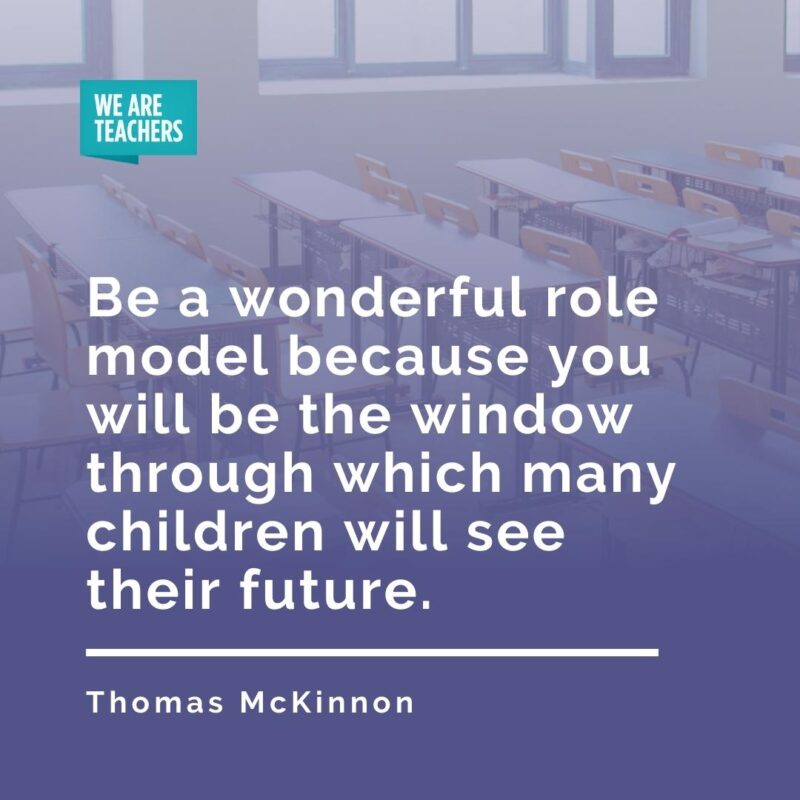 What we learn with pleasure we never forget. —Alfred Mercier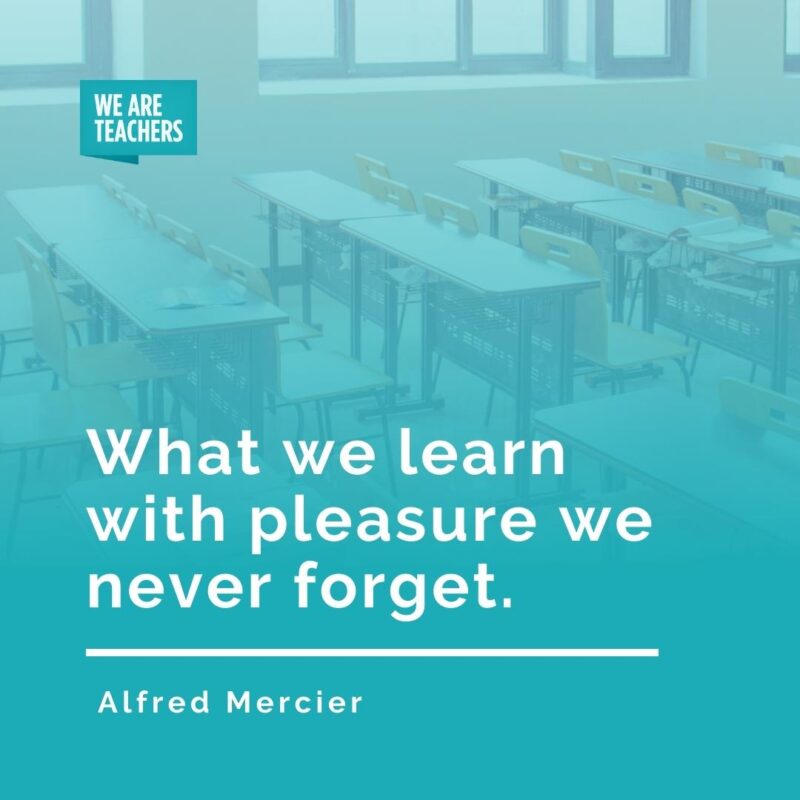 One test of the correctness of educational procedure is the happiness of the child. —Maria Montessori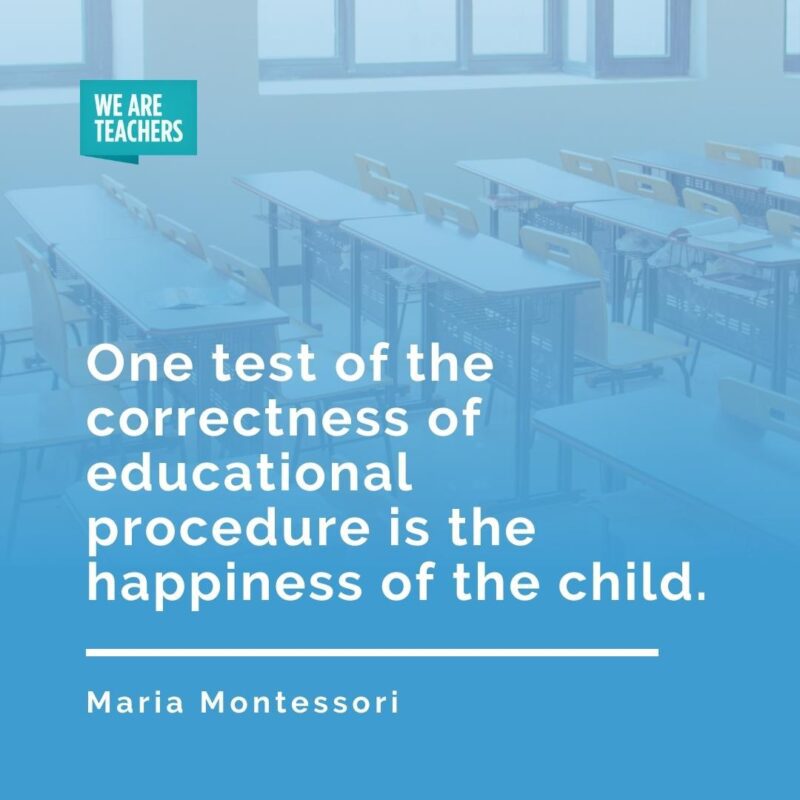 Anyone who does anything to help a child in his life is a hero to me. —Fred Rogers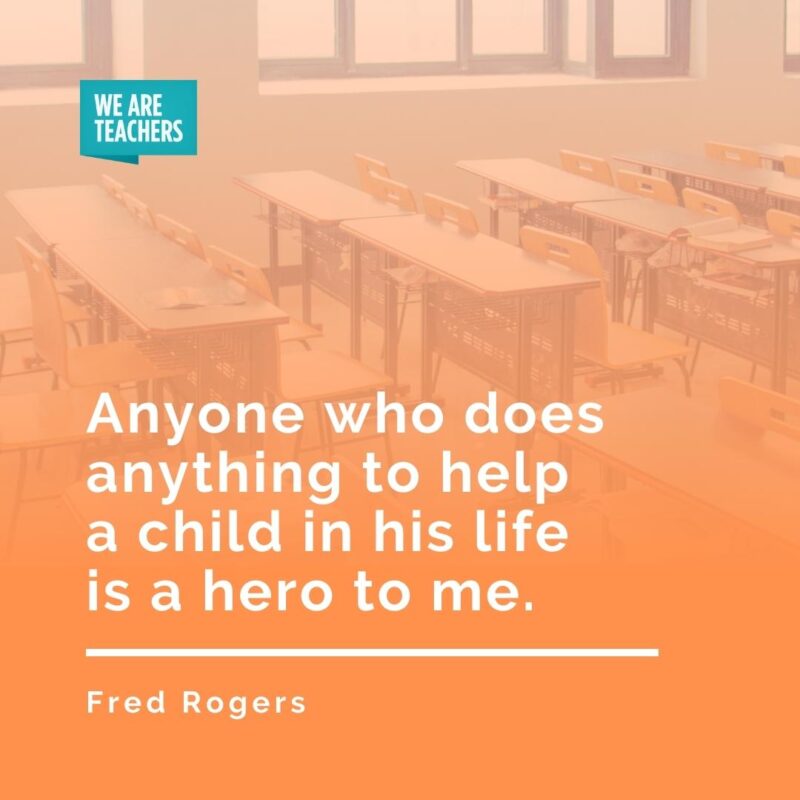 Most of us end up with no more than five or six people who remember us. Teachers have thousands of people who remember them for the rest of their lives. —Andy Rooney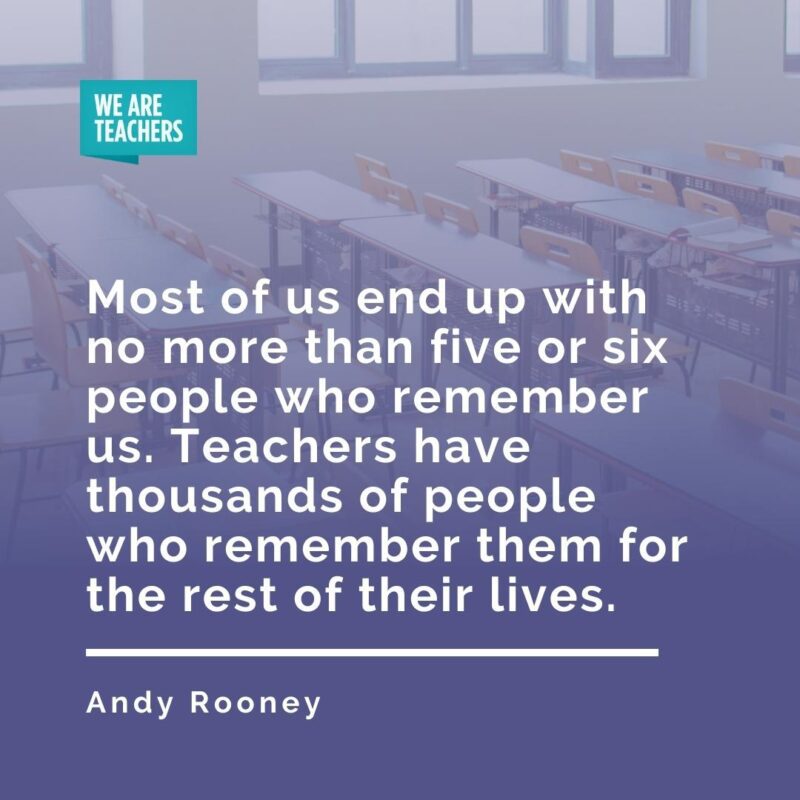 The greatest sign of success for a teacher …  is to be able to say, "The children are now working as if I did not exist." —Maria Montessori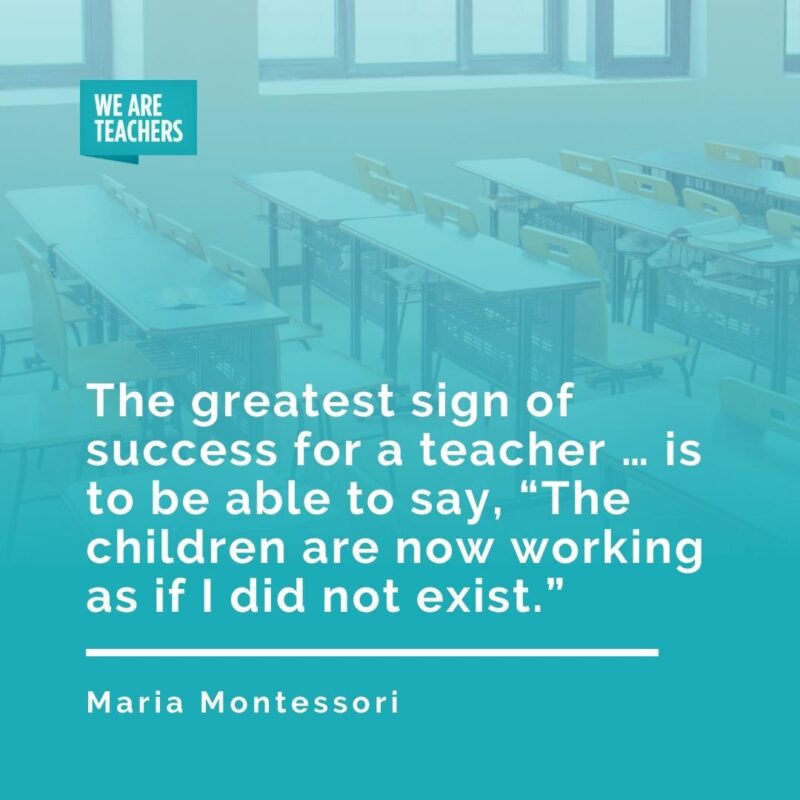 Teaching kids to count is fine, but teaching them what counts is best. —Bob Talbert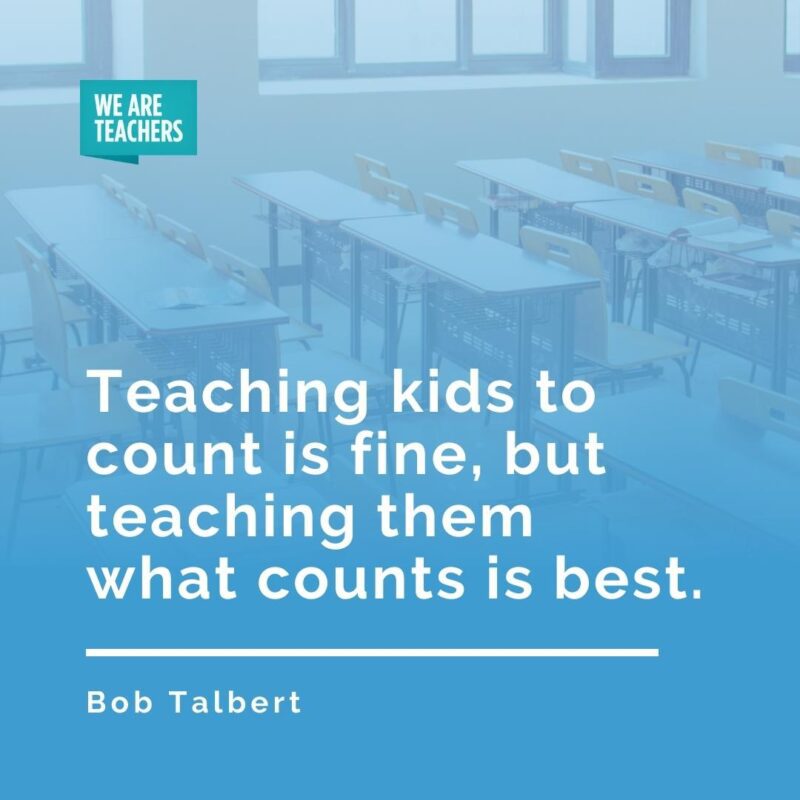 What a gift for any teacher to see the students smile and live up to their potential. That's the reward. That's humbling to be a witness to something like that. —Mary Vallelonga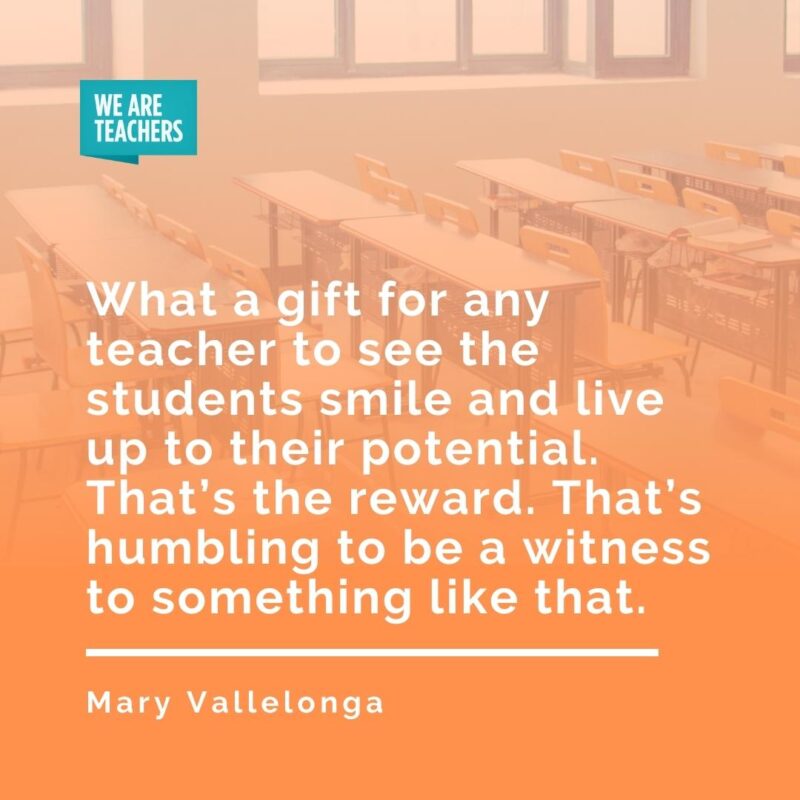 I think the teaching profession contributes more to the future of our society than any other single profession. —John Wooden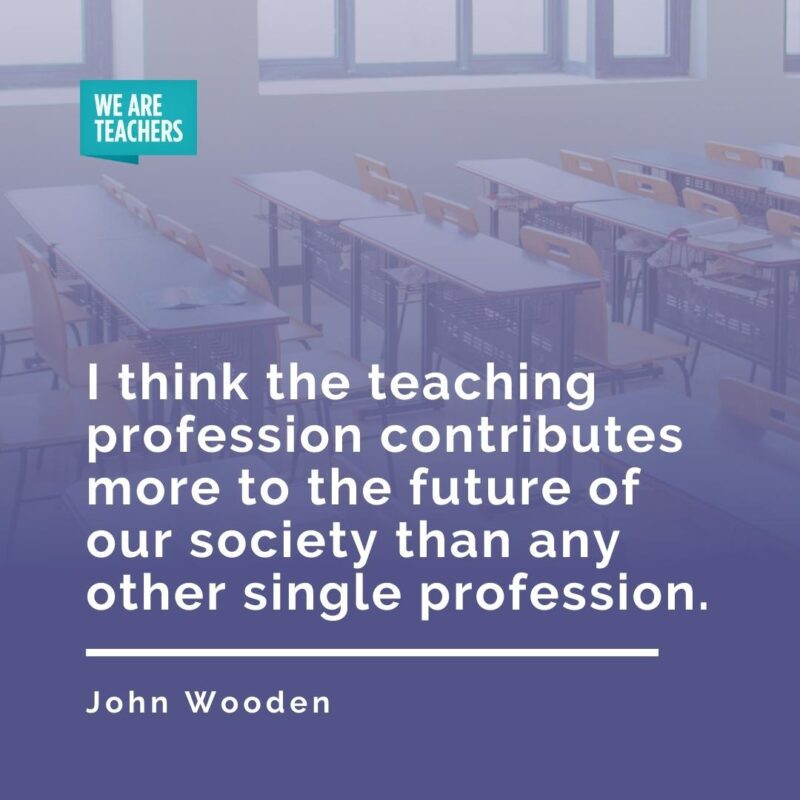 Education is not the filling of a pail, but the lighting of a fire. —William Butler Yeats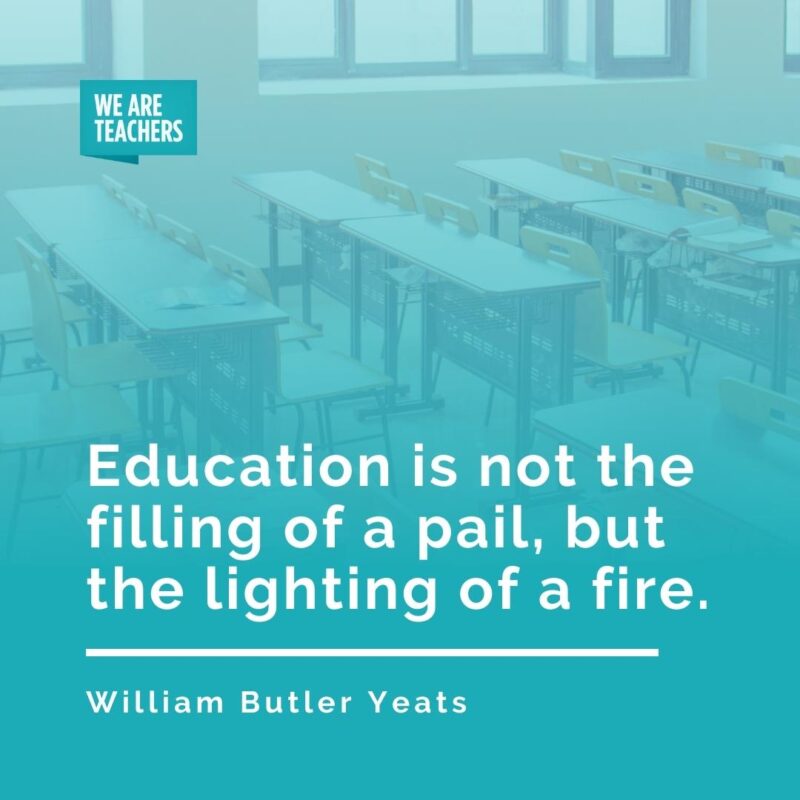 Like these thank-you quotes for teachers? Try these team-building quotes for classrooms and schools.
Plus, come share your favorite quotes in the WeAreTeachers HELPLINE group on Facebook.