[ad_1]

Fact sheet
Solution: IQ Business
Industry: Distribution
Provider: IQ Retail
User: Margot Swiss
Understanding the importance of high-quality and reliable service, Margot Swiss, a leading supplier of catering-related products in the Western Cape, did not have to look very far when it came time to choose a retail management solution to support its business.
With a shared passion for superior services, it opted for IQ Retail, and created a partnership that would quickly yield growth.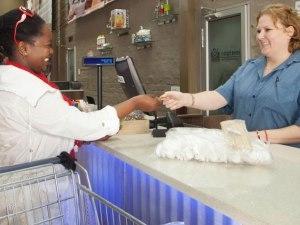 Margot Swiss, founded in 1988 by Roelof van Dolderen, based in the industrial area of George, specialises in the supply and distribution of packaging, machinery and non-perishable foodstuffs to the restaurant, butchery and retail industries. Its distribution network covers the Garden Route towns of George, Jeffrey's Bay, Plettenberg Bay, Knysna, Mossel Bay and Riversdale. The network extends into Langekloof and goes as far as Beaufort West, Willowmore, Outdshoorn and Calitzdorp.
Margot Swiss required a retail management solution that could support its accelerated growth rate, and provide a reliable, user-friendly and adaptable solution. Not only was it in search of software that could assist with integrated accounting solutions, but something that could accurately assist with tasks like inventory and sales. An IQ Retail client since 2005, Margot Swiss began its relationship with IQ Retail, implementing the very first solution: IQ DOS. In later years it moved to IQ Elite and, with the assistance of its IQ Retail Business Partner, Jan van Wyk from Expectra 98 (Pty) Ltd, it upgraded its system to IQ Business.

Initially, Margot Swiss required a solution that could evaluate and manage its sales and procurement processes as well as measure the company's and departmental performance. IQ Retail did just that. Nigel Tait, accountant at Margot Swiss, commented: "Our focus at Margot Swiss is more on managerial information. IQ Retail has assisted us to measure and evaluate profit centres effectively and accurately.
"IQ Retail is a stable, effective management and accounting tool. It is a user-friendly platform that effectively reports on all financial aspects of the business. It has assisted in evaluating our processes, as well as the company and departmental performance."
IQ Retail boasts an elite selection of features to ensure the needs of organisations are met, and expectations exceeded. These include but are not limited to:
* Comprehensive stock reporting.
* Real-time access to data and performance.
* Customised reporting capabilities.
* Advanced security, integrity and support.
* Advanced POS.
* Drill-down functionality to manage inventory and employees.
* Reliable and accurate management reporting.
For more information on Margot Swiss, visit www.margotswis.co.za
[ad_2]

Source link