If you're an '80s or '90s kid, chances are you remember the thrill of reading Choose Your Own Adventure books. The original series sold more than 250 million copies, which is pretty unbelievable. 
And here's the good news! Choose Your Own Adventure books are still around to share with your students—and there are several more books like Choose Your Own Adventure that they will love, too.  
The rights to the original series have been traded back and forth a bit, but if you have a couple hundred bucks and a whole lotta love for the series, you can still buy the Whole Enchilada Collection, which includes the first 40 books written by notable authors such as R.A. Montgomery, Edward Packard, Julius Goodman, Richard Brightfield and more. Best for grades 2-8.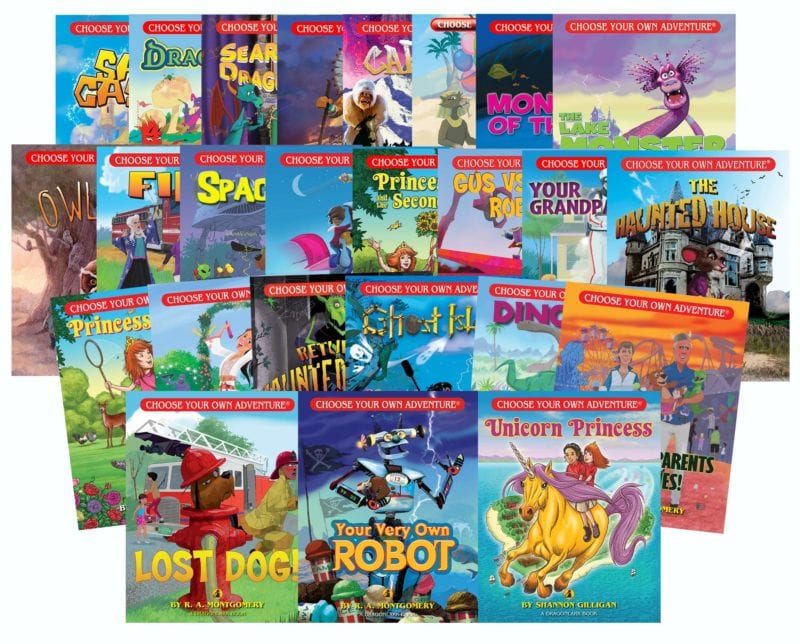 Did you know that Choose Your Own Adventure has a series just for kids in the primary grades? The playful stories are less serious and have gentler endings but still give readers lots of adventurous options. Best for grades K-2.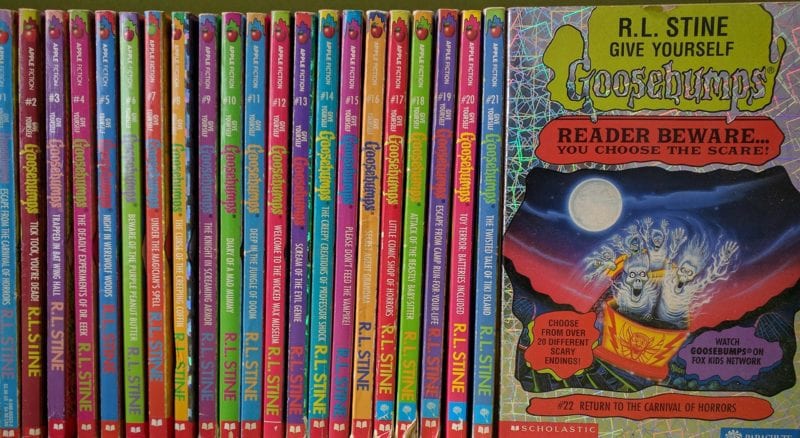 This series of middle grade books features author R.L. Stine's trademark thrills and chills…with a twist. Readers get to choose their own spooky plot twists. As the covers warn: Reader beware…You choose the scare! Favorite titles include Attack of the Beastly Babysitter, Ship of Ghouls, Zapped in Space and Beware of the Purple Peanut Butter. Best for grades 4-6.

This new adventure series by Connor Hoover features fast-paced adventures with surprising twists. The humorous tales tackle topics from mythology to Minecraft and will engage even your most reluctant readers. Best for grades 1-6.

Interactive stories that allow the reader to play the part of the main character. Written for middle grade readers, these stories take readers on a wild adventure with dinosaurs, sorcerers, magicians and mystic portals. Written by a team of talented writers and beautifully illustrated. Best for grades 3-6.
If you've always wanted a Choose Your Own Harry Potter or Star Wars: Choose Your Own Story
Author John Diary's collection of fanciful 'choose your own' stories range from the adventures of brave revolutionary star fighters and clever magic school students to grumbly Minecraft zombies. Best for grades 3-8.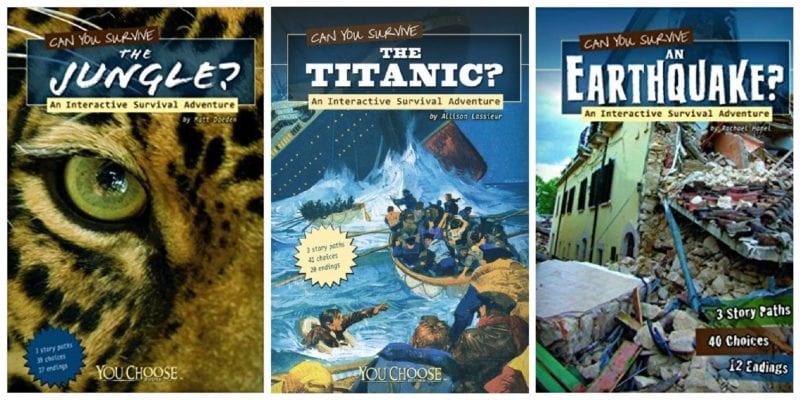 Whether your students are interested in nature, adventure or real life stories, they'll love putting themselves in the shoes of a survivalist. Best for grades 3-6.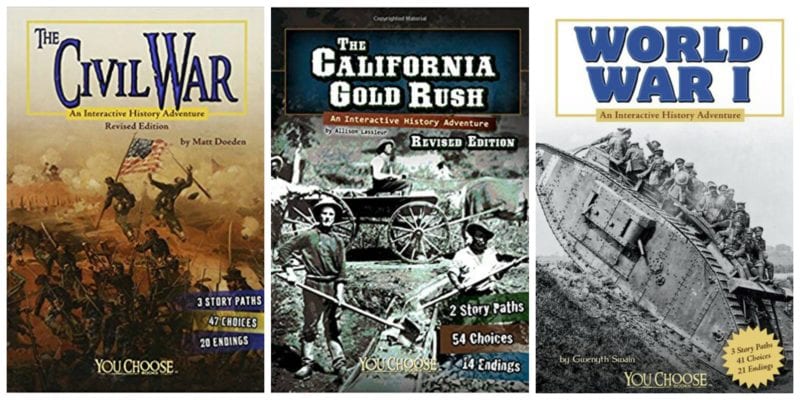 Students get a front row view of life during some of the most notable historical events in human history. As they weigh options and make decisions that determine the course of the story, they build empathy and understanding around these events. Best for grades 3-6.
Were you crazy for Choose Your Own Adventure books as a kid? Have you tried any of these new series? Come and share in our WeAreTeachers HELPLINE group on Facebook. 
Plus, our favorite STEM books for the classroom.