How do you describe to someone all the highs and lows that come with being a teacher? How it can be the most challenging, baffling, maddening, heart-expanding, and rewarding career in the world? We asked our teacher friends on Instagram for their best new teacher advice, and their recommendations couldn't be more spot on. Check it out, pass it on and be inspired! 
Mistakes are how you learn! (And how kids learn, too!) —heymissbaker
2. You will never get everything done on your to-do list … and that's okay. —socialstudieswithmrsb 
3. Fashionable shoes will be the first to go from your wardrobe. —mrsborges03
4. It's not just a job or career; it's a lifestyle! —brisbane_
5. You love them as if they are your own! —2jaysmommy
6. To take care of my mental health and carefully prioritize the never-ending tasks on my to-do list. —claregravolet
7. It's truly a thankless job so make sure you love it. But the few times you get thanked are so amazing and carry you through. —cretiao
8. A supportive team will keep you sane. Make connections! —edgewatereducationassoc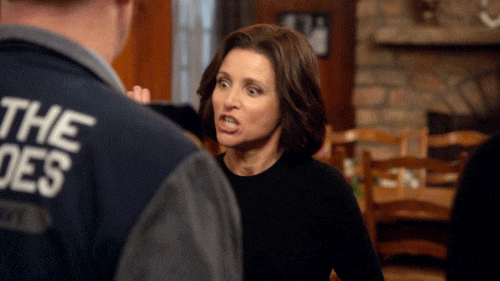 9. Sometimes the best thing you can do for your students is put the planning down and rest well. You have to fill your own cup before you can pour into others! —jens.marie
10. That I can be a good, caring teacher, even if I am not perfect. —effat__abdulnabi
11. That there will be hard years and harder years, but none of them last forever! Each year is a fresh start and a chance to continually learn and do/feel better! —probstrachel
12. Trust your instincts and don't be afraid to do your own thing to meet the needs of your students. —tngirl003
13. That these children will steal your heart. They will keep you up at night thinking of ways to reach them and bring tears to your eyes years later when they've made it. —nileslori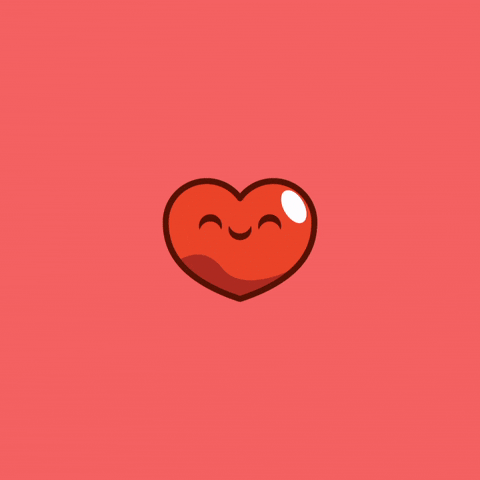 14. That the first couple years are the most difficult. That it feels a bit easier when you find teacher friends. That you should take a day off when you start to feel overwhelmed, so that you can relax and take care of you before you actually get really sick. That some of the kids' lives will tear your heart apart. —teachesthemiddles_2.0
15. Someone who doesn't teach or know what teaching is will try to school you on how to teach well. —kingkong4eva
16. Write down why you teach and always refer back to it whenever times get tough. It has helped me to never forget that I started everything with the determination to make a difference. —nal3n3
17. That working with young adults will keep you young. —queentanzer
18. Dry-erase markers can actually grow legs and walk away! Who knew? LOL! —manniehu
19. That it takes a LOT of your own money. You are never done, you think about it almost all the time. The kids will steal your heart. You can't imagine doing anything else because nothing else really changes lives like teaching can. —summit_breeze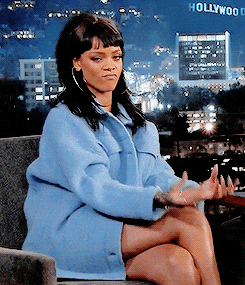 20. That your heart would break and fill daily. —hkitty64
21. That no one day is ever the same, and it makes the time fly by! —coffeegirl101
22. Your ability to hold your bladder will reach expert level. —2ndgradesassypants
23. Most days you won't feel like you can do it, but you can and you do. —sarahluvndisney
24. That there are some students that you won't like much, and that's okay. The ones you love and adore far outweigh those few you just can't get through to. —thesassytourist
25. That I would be inputting data on a Saturday at 7:24 a.m. —
m_k_1162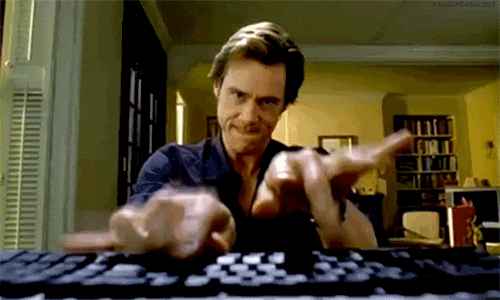 26. That watching the pride and joy on a child's face when they grasp a concept that they have been struggling with never ever gets old. —3bellkidsmama
27. That I would have a hard time letting my students go after our time together was done. —meganmaemulder
28. That I would have to constantly fight against a one-size-fits-all education system while trying to nurture my students' creativity and maintain my sanity. —Nanakim56
29. To ask for help and guidance. —
Fear.lessbri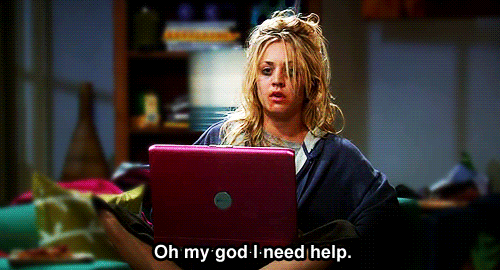 30. That it's okay to give up, go home, and pour a glass of wine. —Thirdgradelemonade
31. That while a solution might work for one kid, it doesn't always work for all. —Jessie0703xoxo
32. Every day is an adventure, every milestone the greatest happiness, and every child a universe. —Kevinrrs
33. You need to keep your own motivation to teach because there are very few people who are grateful for what you do. —Nawnek11
34. Teaching consumes your heart and soul. It's the little things that matter. Listen to the kids; they are smarter than their teachers and parents. Sometimes it's the lack of life experience that make things clear. Lots of tears, smiles, laughs, snot, throw up, blood, pee, and poop so be ready to throw out kindness like confetti. —
Sdcstevens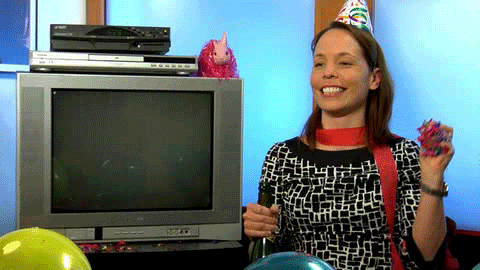 35. That there would be freezes, budget cuts, and some parents who don't teach their children to wipe. —ms_mely323
36. About rainy day recess. —Daniel6280
37. That you would receive 739274916 emails per day. —Thud617   
38. That I would be poor in money but rich in love for my job. —Fergieslf8
39. You will get very little feedback … from admin, parents, and colleagues. The best feedback you will get is when a student grows up and returns to your door and remembers the positive impact you had on their life. —Penny_mcrea            
40. That putting in for a sub is a lot more work than just coming in sick. —
Bhint17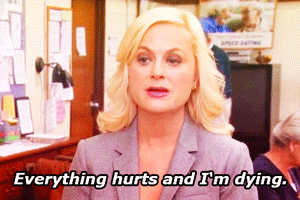 41. About bedbugs. —Malarcky29          
42. Get a mentor, set goals, and work on balancing your work and life. —Lanessavane  
43. That some parents will make your job tough. —Tabethaezell
44. That you'll fall in love with the whole hot mess! —
Peonylover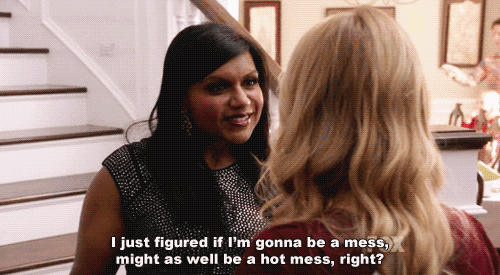 45. Little ones do not understand personal space, and they are brutally honest! —April_marie_t         
46. That no amount of college would ever prepare me for what's actually required of me. —Mrssalteesmayhem             
47. How much of my own money I'd spend on supplies! —Karenbree          
48. To take care of yourself first and sometimes just let the grading wait until Monday. —Checkyowash            
49. That you become a little family in your classroom! —Norwhaley
50. How much stress-eating is involved. —
James.hunt23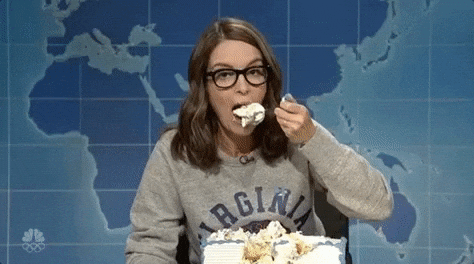 51. There's nothing greater in this world than seeing a student have an aha moment! —Tracietherington1               
52. That it would be the happiest and most fulfilling time in my life! That I would develop lifelong and life-changing relationships with students that would become my lifelong friends! That I would be called Mom at random times every year, and it would confirm my intentions of making a difference in humanity. — Evycaf    
53. How to hold your pee and your tongue! —Nanfurpac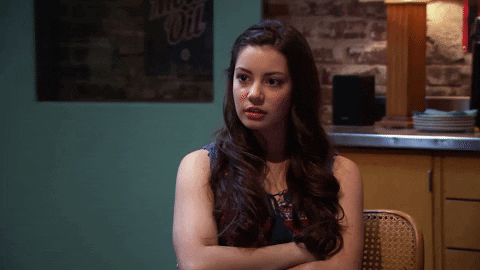 54. That the kids would teach me to be a better person. —Shannondunlap           
55. That spending time for forty minutes a day with my colleagues during my lunch break would keep me sane. —neelu100
56. You don't have to be perfect to make a difference. The toughest kids will steal your heart. —chriss968             
57. That you will never be "done." And that you are going to be more than just a teacher—you wear so many hats. And on a lighter note, that the copy machine is never, ever your friend. —kerimackrap        
58. No single moment would look the same. —dhanasvisclassroom  
59. That you will live your life on a countdown! —allylevell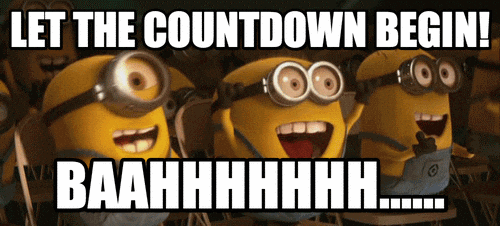 60. That it is the best self-development program on offer. That you will learn more from the students than you will ever teach them. That just when you feel ready to give up, life will hand you another reason to persevere. That the students will come back to thank you one day—they will never remember anything you taught them but will remember how you made them feel. —visualartandlife
61. That everyone is going to assume you are a good speller and organized! —daisy_darling_duke            
62. The amount of money you spend on beer and wine will increase. Lol! —brisa__parker
63. Find a school that you really love. Teach different age groups until you find your favorite. Make friends in high places. Be excited about what you are teaching, it rubs off on your students. Don't overwork yourself, there's always tomorrow. Learn from experienced teachers—they have great tips! —jacksm88      
64. That it's one of the hardest and most rewarding 

jobs

. Your paycheck will never reflect the influence you have. There is no silver bullet—build relationships with students, and they will learn. Stay positive! —

markbartmas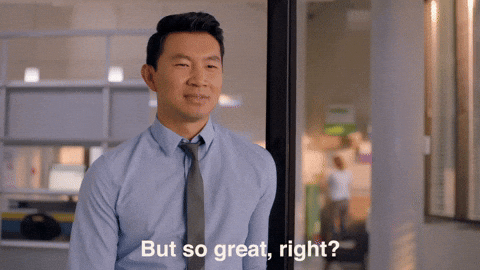 65. Don't volunteer right away just because there's a need you can fill. You'll be asked to wear many hats. So first figure out how to balance what's already on your plate and then carefully step up where you can. If you want to sustain yourself, you need space to rest and grow. —april4others
66. That there would be … fluids. —kristineseafuss             
67. That it would take over my whole life. That I would wake up at 3 a.m. thinking about how I could do things better. That as a head teacher I would work every weekend. —nedrasothern        
68. When you teach, your life plays in fast forward. —
andrew.charles84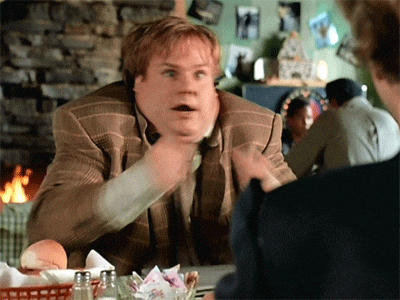 69. That you will laugh with your students, you will cry with your students, you will feed them and discipline them, teach them and mold them, and somewhere along the way you will come to love each and every one of them. It will be the most exhausting job you've ever had, but you'll never want to do anything else. —chouston91        
70. That every year you will want to adopt at least one of your students that you teach and worry about them when you can't! —alleischne
What new teacher advice do you wish you had received? Come share in our WeAreTeachers HELPLINE group on Facebook. 
Plus, check out 15 tips for surviving your first year of teaching.