[ad_1]

It's been said that the month of August is one long Sunday night for teachers. Summer is a much needed weekend after a long week, and now the vacation is coming to an end. While there is of course excitement as a new school year approaches, most teachers experience some back to school anxiety. Here are six signs you're a teacher in August: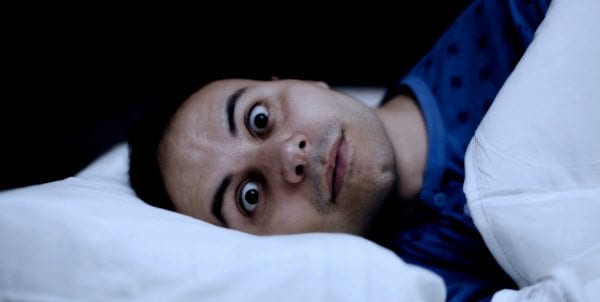 You wake up in the middle of the night drenched in a cold sweat. For the third time this week, you had the recurring nightmare that you showed up on the first day of school without anything planned. Or you went to speak to your students and your voice didn't work. Or the worst teacher dream of all—you stood in front of your new students, and looked down to find that you are naked.
Fueled by all the thoughts of school that have been suppressed for two months, teacher dreams are your brain's way of reminding you it's time to get back to work.
2. The employees at Michaels know you by name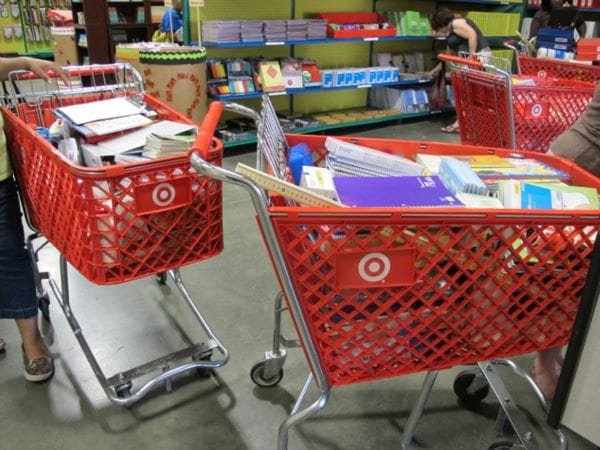 You found some plans to make really cool seats for your classroom, and so ran to the store to buy the materials to make them. And when you were taking a lunch break, you went on Pinterest and saw some DIY pencil holders, and ran back out to Michaels. Then you were inspired to have your class keep reading journals, and stocked up on spiral notebooks. Pretty soon, the $25 supply budget your principal gave you for the year covered the fuel costs for a day.
3. You haven't sat down for this long in a year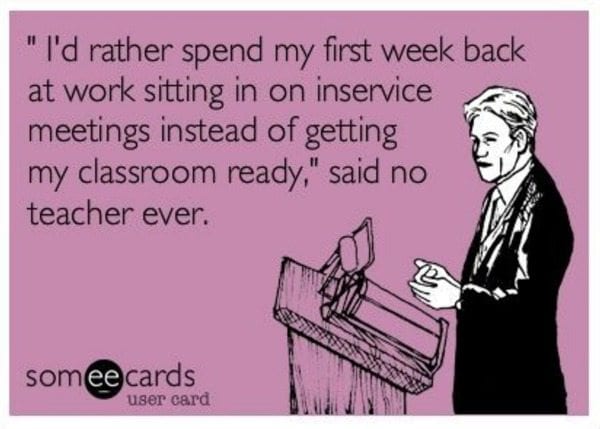 Yes, it's professional development time. For some reason, you had this notion that you would spend the week decorating your classroom, kicking out some lesson planning, setting up an organization system, and maybe reacquainting with staff members you hadn't seen all summer. 
Silly you, none of that happens. Instead you sit through 40 hours of professional development, sneaking in lesson planning when the facilitator isn't looking, and lamenting to your coworkers over the drudgery of staff in-services. It's okay though, you can decorate your classroom next year when you have a week of planning time before the school year.
4. Your inbox has 24,000 unread emails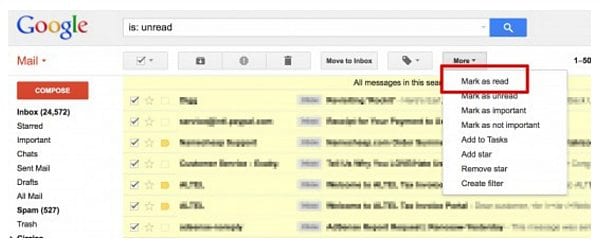 You made a commitment back in June to not check your work email this summer, and be intentional about taking a break. Good for you. That's what summers are for.
Now it's time to pay for that. You didn't think administration, parents, students, central office, healthcare providers, insurance companies, etc. were going to leave you alone for 2 months, did you? Here's a simple trick: select—> check all, mark as read.
(You can also check out our sample email templates here.)
5. You're learning about blood-borne pathogens for the 90th time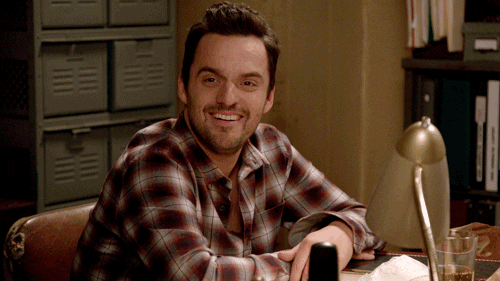 How many years have you been teaching? 10? 20? 30? You'd think you'd understand what blood-borne pathogens are by now. But in case you don't, take this training again.
6. You're catching up on lesson planning that didn't happen all summer
You brought your laptop to the beach because you were going to knock out a unit or two for the first semester. But then you discovered an open bar by the pool, and found a great novel to read by the ocean.
Now it's August, and it feels like you're cramming for an exam at the end of the month. Not that you would change how you did vacation, but it sure would be nice if those lesson plans were written right now.
Summer is a wonderful and necessary part of being a teacher. It is a time to recharge after the work of the school year, and it's natural for there to be some anxiety as this time comes to an end. In the midst of the lesson planning, staff meetings, and classroom preparation, remember that the work you do is important, and the time you are putting in now will have a lasting impact on every one of your students.
Except maybe the blood-borne pathogens training. The work you put in on that 10 years ago was probably sufficient.
We'd love to hear—what are some other signs you're a teacher in August? Come and share in our WeAreTeachers HELPLINE group on Facebook.
Plus, back-to-school emotions every teacher experiences.
[ad_2]

Source link