[ad_1]

Second grade is the sweet spot: Students have acquired enough skills to work independently but are still full of wonder and curiosity. If you're looking to update your second grade books collection,  here are 50 of our favorite recent titles and series to inspire your blossoming readers.
1. Giraffe Problems by Jory John
From the team behind the spot-on Penguin Problems comes this story about being proud of your individual strengths and using them to help others. Giraffe hates his neck because it's "too necky," but a new friend helps shift his perspective.  
2. After the Fall (How Humpty Dumpty Got Back Up Again)  by Dan Santat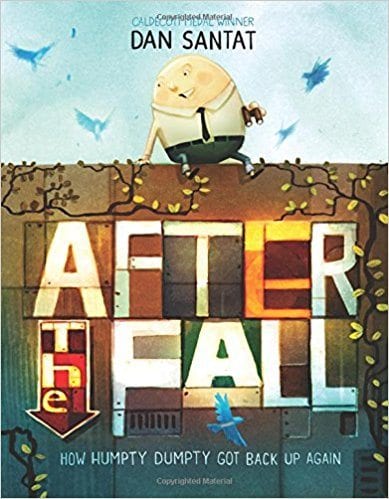 A modern take on the tale of Humpty Dumpty with a surprise ending that reminds us that life begins when you get back up.
3. The Patchwork Bike by Maxine Beneba Clarke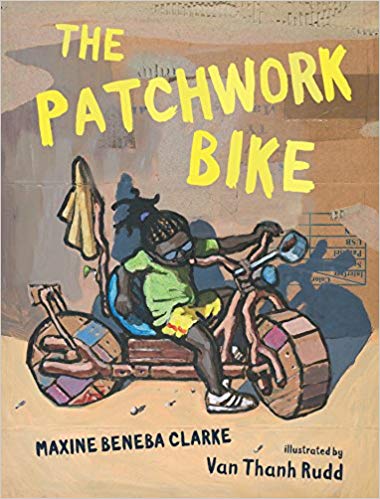 A group of siblings craft a bike from items found around their home and village and delight in the results. This title has tons of uses for writing craft mini lessons, too.
4. Fruit Bowl by Mark Hoffman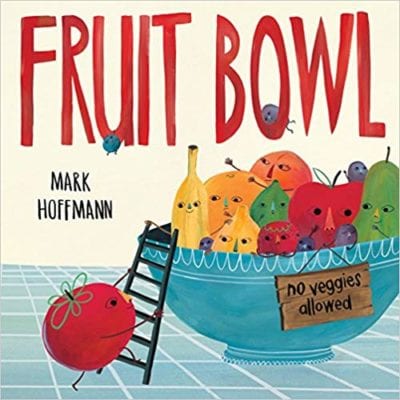 We love a good double-duty read aloud. This one shares plenty of facts about fruits vs. vegetables, but also has broader themes of inclusion and open-mindedness. Tomato lobbies for a spot in the fruit bowl even though the other fruits say he doesn't belong.
5. Interrupting Chicken and the Elephant of Surprise by David Ezra Stein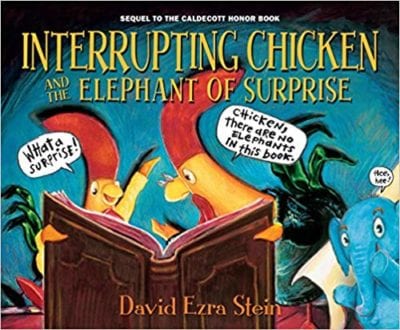 A misheard lesson has Little Chicken looking for elephants in stories instead of the "element of surprise" her teacher described. Just like the original fan favorite, this sequel fits well into a study of story architecture—or read it just for fun. 
6. Jack (Not Jackie) by Erica Silverman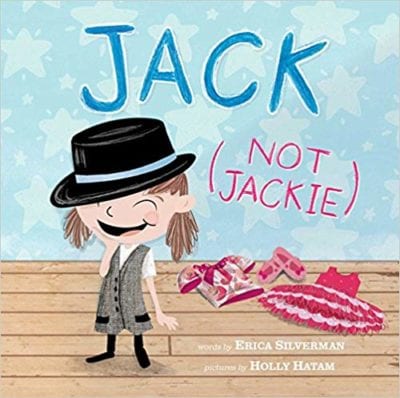 This title is a helpful resource for discussing gender identity. When Susan's little sister Jackie gets a short haircut, shops in the boys' clothing section, and asks to be called Jack, Susan has a range of emotions. Ultimately, though, she realizes Jack is her sibling no matter what.  
7. I'm New Here and 8. Someone New by Anne Sibley O'Brien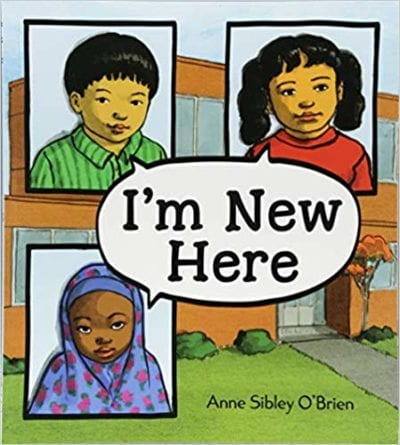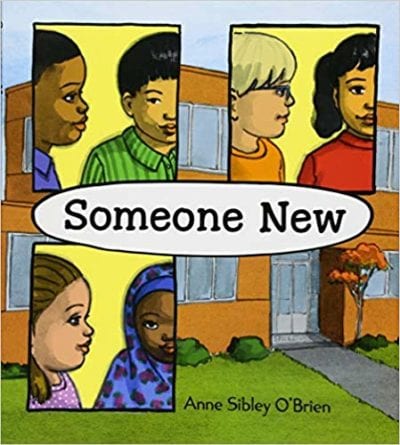 This pair of titles tells the story of three newly-arrived immigrant children—and the of the peers who must welcome newcomers to their school community. Presenting the two books together offers a unique chance to examine an experience from multiple perspectives.
9. Hey, Wall by Susan Verde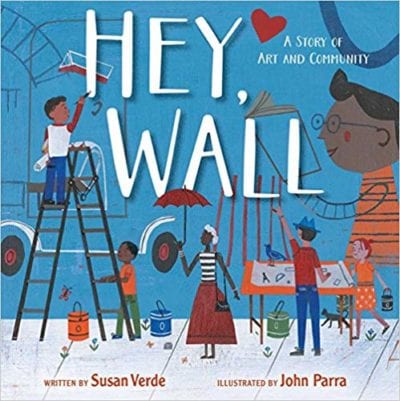 Ángel notices an ugly, neglected wall that spans an entire city block near his home and organizes a neighborhood effort to create a mural that celebrates their community. Inspire students with this kid-powered story of art and activism.
10. Life by Cynthia Rylant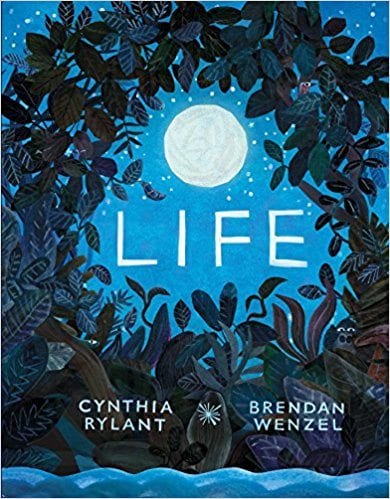 A gorgeous story, told through the eyes of animals, that reminds us that life is full of change and wonder.
11. Sarabella's Thinking Cap by Judy Schachner

From the popular author of Skippyjon Jones comes this tale of Sarabella, a girl with her head in the clouds. A lovely story for daydreamers who don't necessarily fit the standard educational mold.
12. A Different Pond by Bao Phi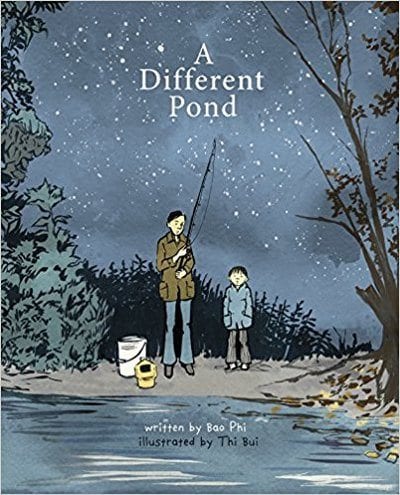 A beautiful story about a father and son navigating life in a new culture.
13. I Am a Bear by Jean-Francoise Dumont

A story of compassion and empathy that gently addresses the issue of homelessness.
14. King of the Sky Nicola Davies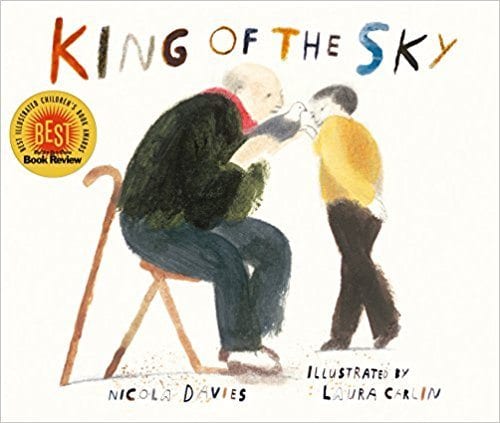 A young boy moves to a new place and discovers an unlikely friendship.
15. Alma and How She Got Her Name by Juana Martinez-Neal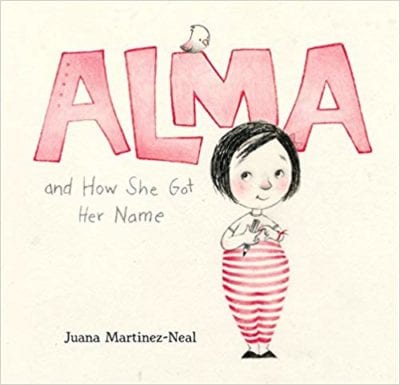 Alma Sofia Esperanza José Pura Candela knows her name is long, but she doesn't know why, until her dad tells her about all the family members it honors. Get students talking about the stories behind their own names.
16. Miss Turie's Magic Creatures by Joy Keller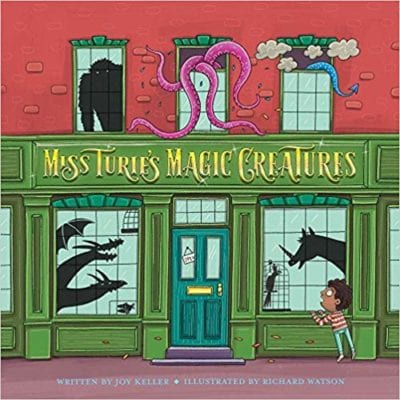 A young boy visits Miss Turie's to find the perfect pet, but her shop isn't a typical menagerie. Back matter shares folklore behind the magical creatures in the story.
17. The Night Gardener by Terry Fan and Eric Fan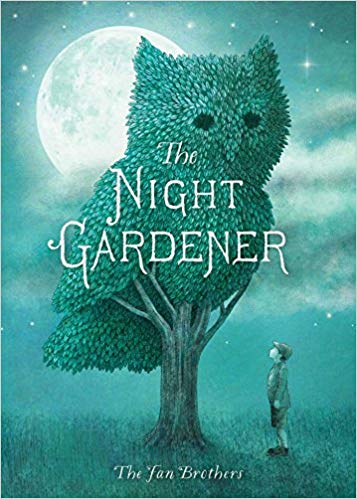 Every Fan Brothers book is gorgeous, but this is our favorite to mull over with students. One morning, William notices a mysterious topiary out his window. Soon, there are changes all over town.
18. Quiet Please, Owen McPhee! by Trudy Ludwig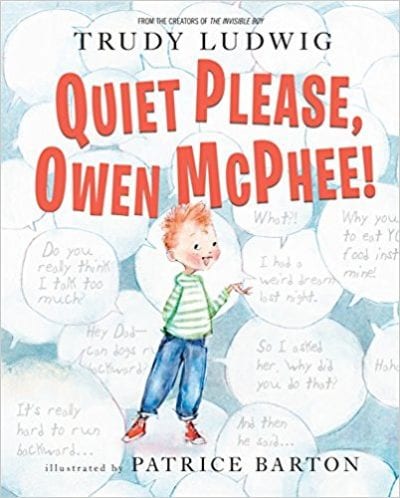 From the team who created The Invisible Boy (a classroom must-have for all ages) comes this title perfect for discussions about listening. Owen McPhee talks ALL the time. When he gets laryngitis, he learns that being quiet can be powerful, too.
19. My Dog Mouse by Eva Lindstrom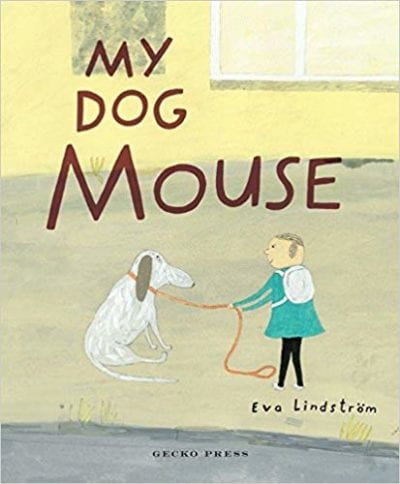 Do you need a new writing mentor text to push your second graders' narrative writing to a new level? Grab a copy of this unsung hero title, a quiet but beautiful story about a girl who walks her neighbor's dog.
20. Rot, the Cutest in the World by Ben Clanton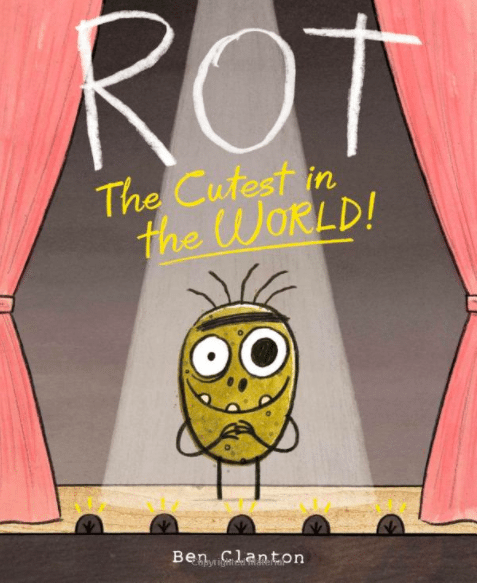 Rot, a homely mutant potato, is definitely not the cutest thing in the world. But that doesn't stop him from having the confidence to be himself.
21. My Pictures After the Storm by Eric Veille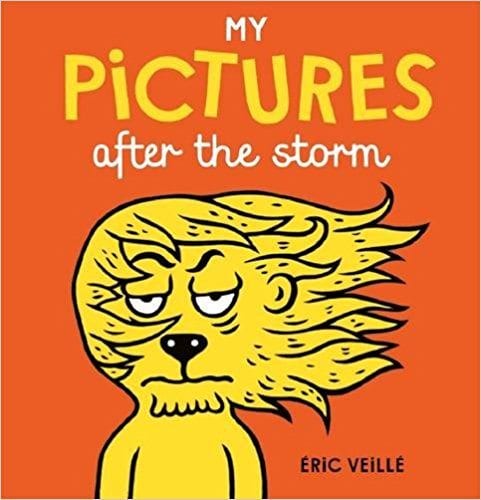 This humorous picture book is a perfect introduction for a before-and-after writing lesson.
22. Lexie the Word Wrangler by Rebecca Van Slyke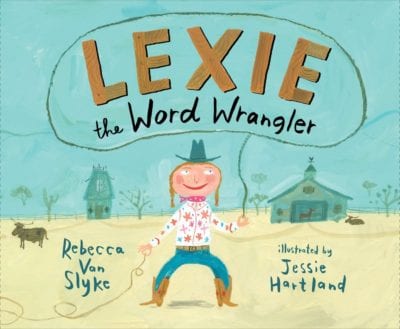 Cowgirl Lexie leads us on a roundup of silly, creative wordplay as she lassos letters and words into stories.
23. A Hundred Billion Trillion Stars by Seth Fishman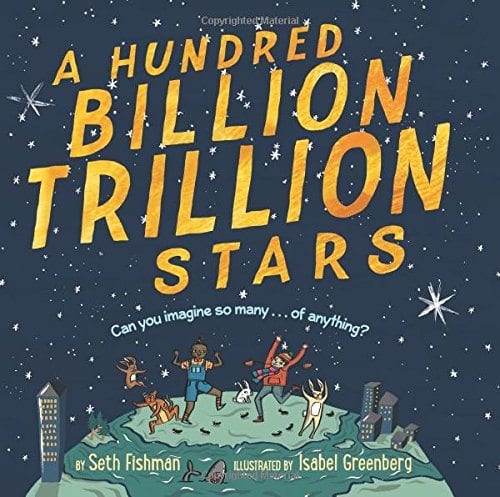 This story tackles the mind-boggling concept of huge numbers. A wonderful book for science, math, or read-aloud.
24. Here We Are: Notes for Living on Planet Earth by Oliver Jeffers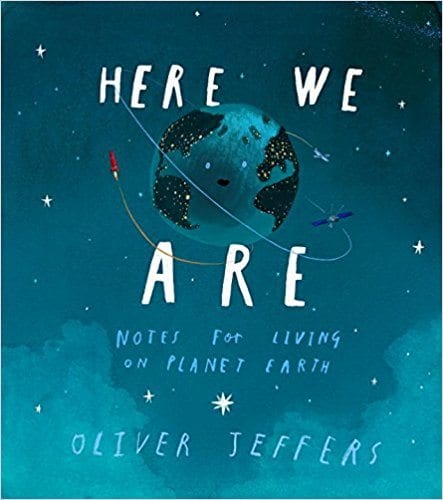 This beautifully illustrated story tries to make sense of our place in the vastness of the universe.
25. Now You Know How It Works by Valorie Fisher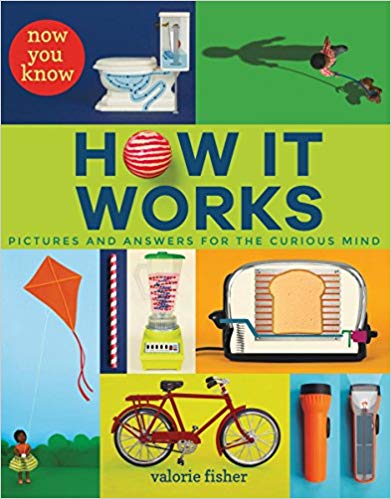 How often do we stop and think about how things we use every day, like soap or screws, work? This title explains it all, with labeled diagrams perfect to teach students about using nonfiction text features for reading and their own writing.
26. Otis and Will Discover the Deep: The Record-Setting Dive of the Bathysphere by Barb Rosenstock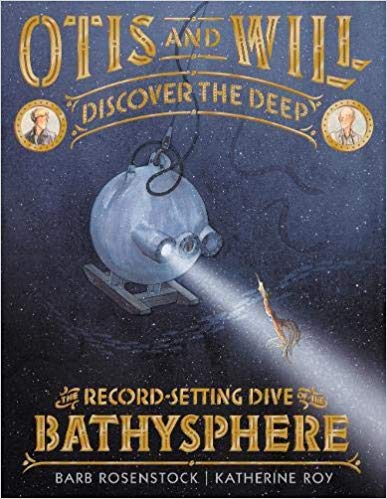 In 1930, Otis Barton and Will Beebe made the first ever deep-sea dive in a contraption they invented themselves. How cool is that?
27. Fur and Feathers: A close-up photographic look inside your worldby Heidi Fiedler
The holographic cover will draw students in, and the extreme close-up photos of hummingbirds, peacock feathers and one disgustingly wrinkly turkey snood will keep them interested.
28. Not So Different: What You Really Want to Ask About Having a Disability by Shane Burcaw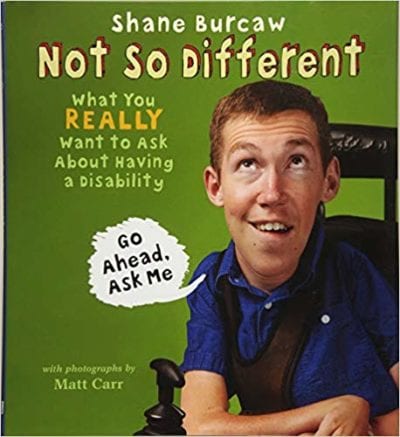 This author and disability activist has spinal muscular atrophy, and he tells kids all about it in plain, relatable language. The photographs, especially those showing him horsing around with his brother, are fantastic. 
29. Money Mathby David Adler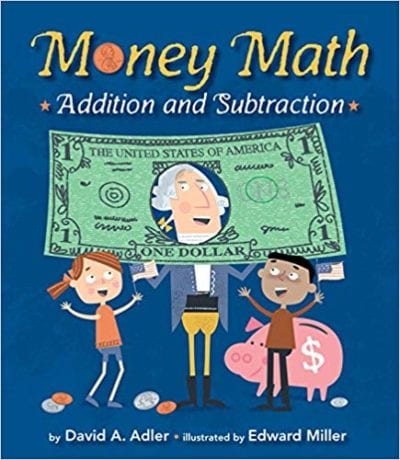 Content-area book guru David Adler addresses money identification and beginning addition and subtraction. Break out the piles of change!
30. The Disgusting Critters Series by Elise Gravel

This series combines science, silly humor, and just enough gross facts to delight any young reader.
31. Hidden Figures: The True Story of Four Black Women and the Space Race by Margot Lee Shatterly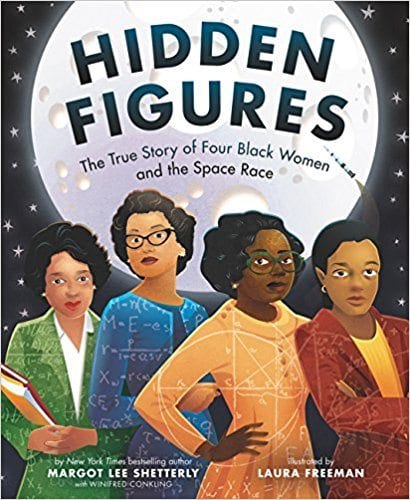 This book tells the story of four mathematicians who played a critical role in NASA's early space launches.
32. Keith Haring: The Boy Who Just Kept Drawing by Kay Haring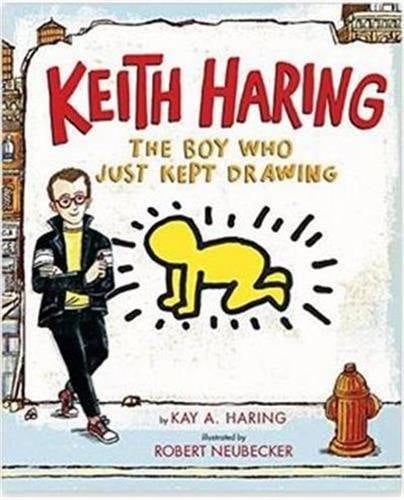 Told by the artist's sister, this story follows Keith Haring's rise to fame as a pop artist.
33. Ruth Bader Ginsberg: The Case of R.B.G. vs. Inequality by Jonah Winter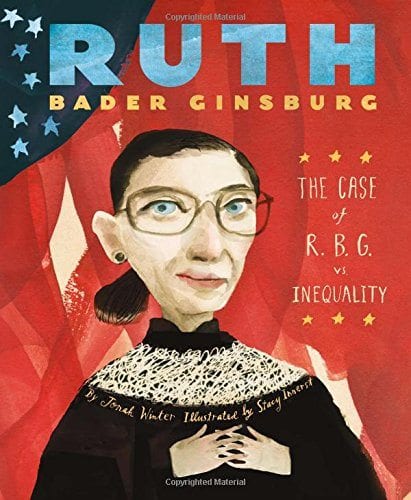 Ruth Bader Ginsberg overcame discrimination against Jews, women, and working mothers to become one of our country's most inspiring symbols of justice.
34. Little Leaders: Bold Women in Black History by Vashti Harrison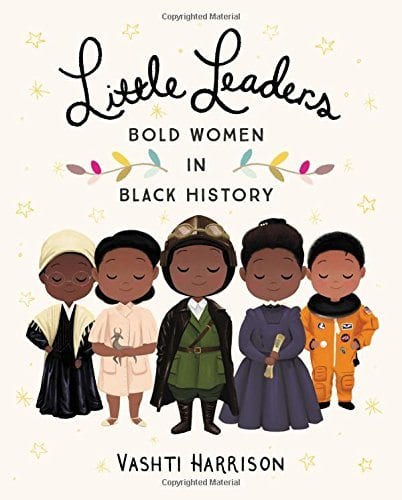 An inspiring collection of 40 African American women who did extraordinary things to make the world a better place.
35. On Duck Pond by Jane Yolen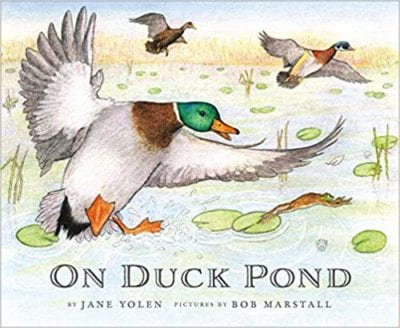 We'll still read Owl Moon every single year, but we also love Jane Yolen's more recent nature offerings. Here, her signature poetic and precise language chronicles the brief moment when a child walks a dog past a pond.
36. Once Upon a Star: A Poetic Journey Through Space by James Carter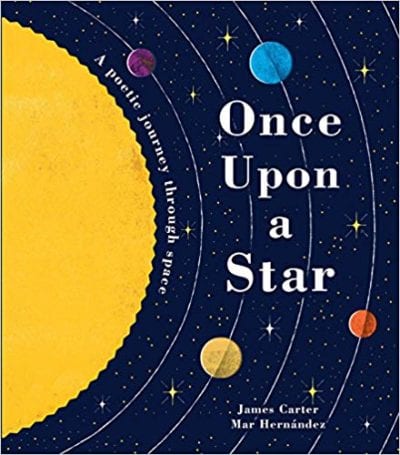 An explanation of the Big Bang for children is tricky enough to craft. Packaging it into artfully-illustrated and eloquent verse? That's impressive.
37. A Place to Start a Family: Poems About Creatures That Build by David L. Harrison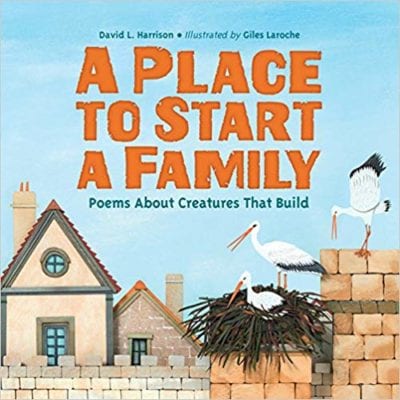 As anyone who's studied a bird's nest up close knows, animal structures are amazing. Each poem describes how an animal creates a home for its young.
38. Gone Camping: A Novel in Verse by Tamera Will Wissinger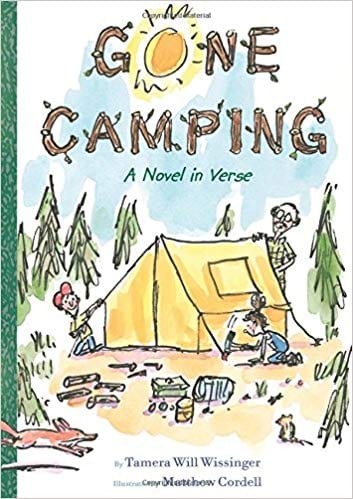 Read about family's camping experience, as described by different family members. This fun title also includes a handy guide for teaching kids about different forms of poetry. Check out Gone Fishing: A Novel in Versestarring the same characters, as well.
39. Meet Yasmin! by Saadia Faruqi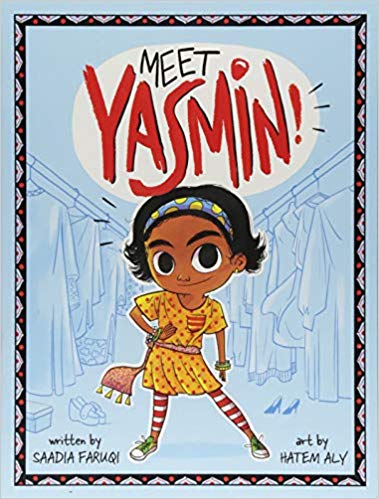 Yasmin has plenty of spirit and a talent for looking on the bright side. This early chapter book series starter adds to the small-but-growing list of kid lit titles starring contemporary Muslim Americans.
40. Desmond Cole Ghost Patrol series by Andres Miedoso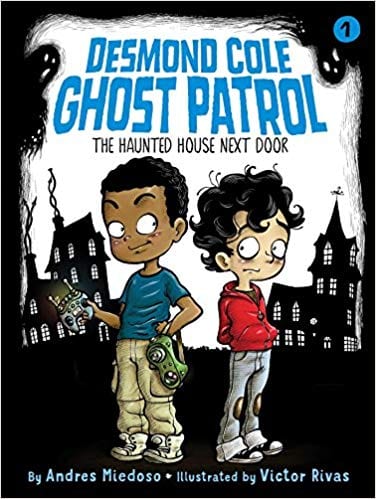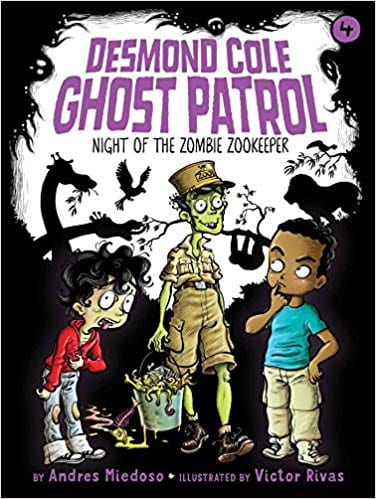 Desmond stays busy investigating paranormal activity in his town. His friend Andres admires his bravery, but prefers less excitement. This engaging and funny illustrated series is great for hooking new chapter book readers.
41. Jasmine Toguchi series by Debbi Michiko Florence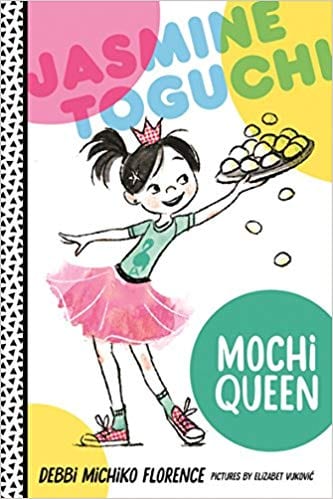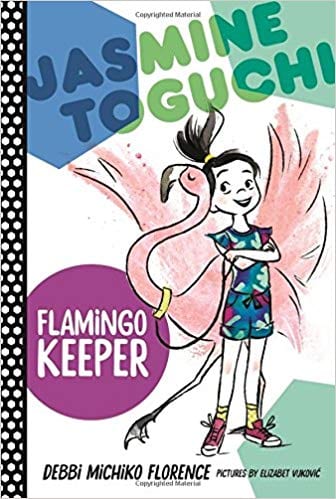 Told in the context of her Japanese-American culture, Jasmine's challenges reflect those of many eight-year-olds, like proving she's as capable as an older sibling, trying to find her unique talents, or convincing her parents to fulfill her biggest wish.   
42. The Bad Guys series by Aaron Blabey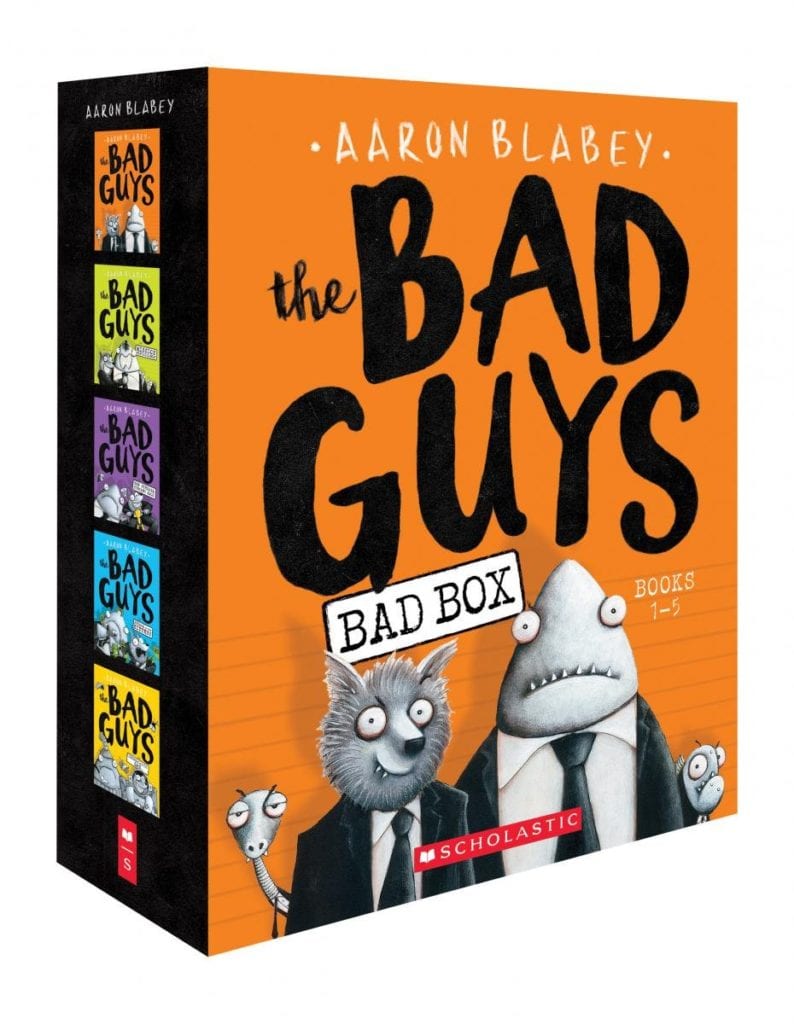 Your students will love the hilarious tales of these characters who look and smell like bad guys but are trying to change their image.
43. Wolfie and Fly by Cary Fagan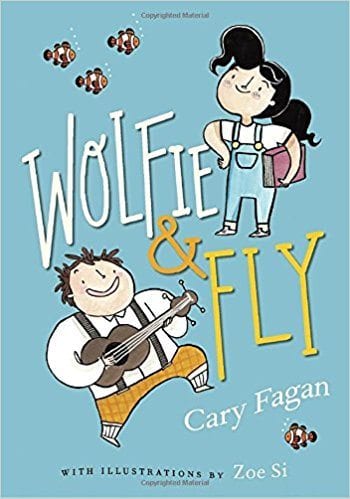 An early chapter book about an unlikely friendship between a sassy, independent girl and the "weird" boy next door.
44. Lola Levine series by Monica Brown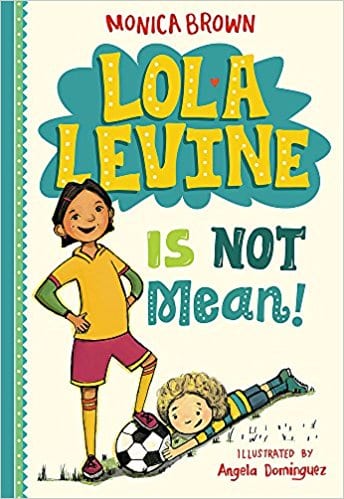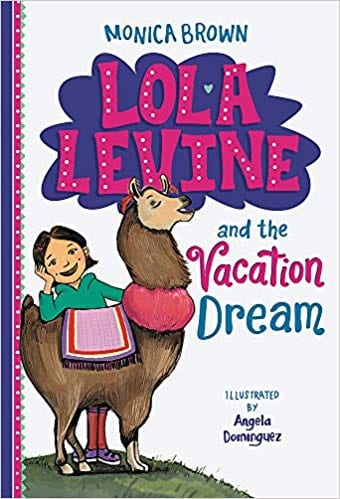 We love how Monica Brown highlights feisty, bicultural female characters. Lola Levine encounters her share of everyday kid challenges and navigates them with grace and spunk.
45. Dory Fantasmagory series by Abby Hanlon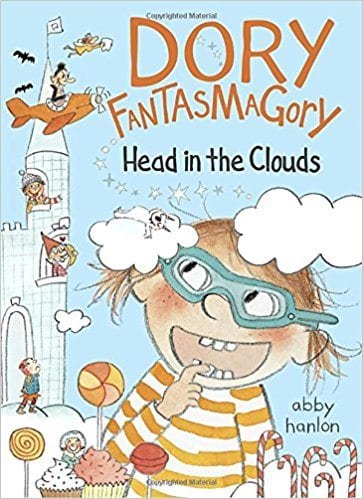 Dory has a big imagination and a big personality to match! Her latest adventure leads her on an adventure to save the tooth fairy.
46. The Zach and Zoe Mysteries by Mike Lupica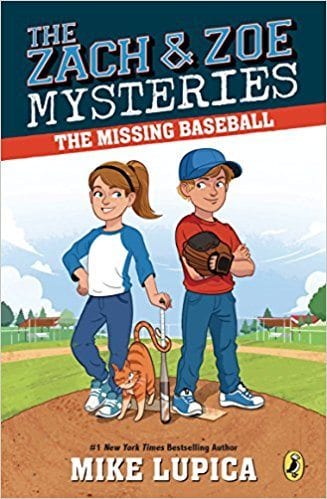 Boys and girls alike love this series full of sports action and mystery starring fraternal twins Zach and Zoe.
47. Narwhal and Jelly  books by Ben Clanton

Whimsically illustrated and cleverly written, kids love the hilarious adventures of Narwhal and his sidekick, Jelly. 
48. My Pet Human by Yasmine Surovec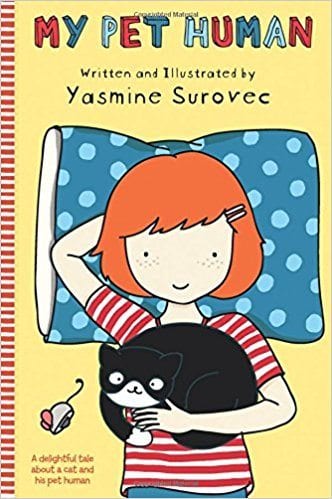 Independent kitty Oliver is looking for the perfect human companion. When he meets Freckles, he's pretty sure he's found the right candidate to train for the job.
49. Mac B., Kid Spy series by Mac Barnett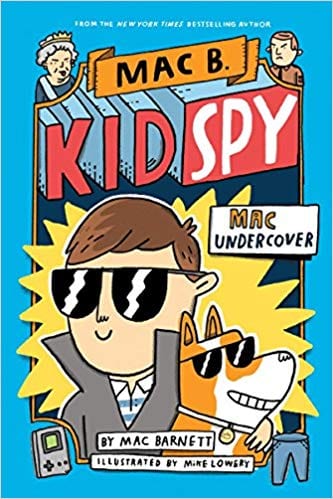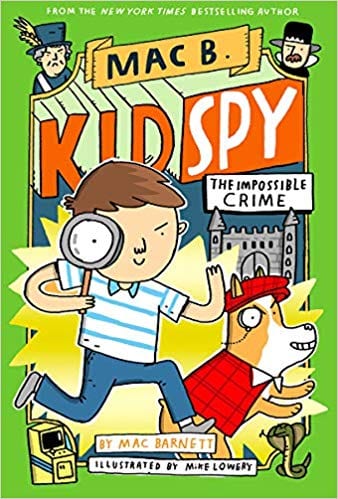 Mac Barnett tells his childhood story—as a spy for the Queen of England. It's a spoof, of course, but there are real themes here, too. This series would be a great fit for those advanced but reluctant readers, or as fun read alouds (especially if you're a kid of the 80s and treasured your Gameboy as much as the author).
50. Bob by Wendy Mass and Rebecca Stead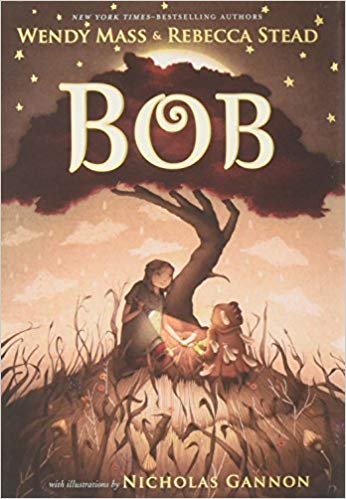 If you're looking for a mesmerizing chapter book read aloud, consider this tale of Livy and Bob, the mysterious golem living in Livy's grandmother's closet who just wants to find his home.
What are your favorite second grade books for the classroom? We'd love to hear about them in our WeAreTeachers HELPLINE group on Facebook. 
P.S. Check out our book lists for the other elementary grade levels here:
[ad_2]

Source link