When you teach fourth grade, you have students with interests and ability levels all over the map! A fresh, diverse classroom library will keep them all growing as readers. Here are 50+ our favorite recent 4th grade books to share with your students. From beautiful picture books and poetry, to hilarious tales, to heart-wrenching coming of age stories, you're sure to find something for every curious reader in your group.
(You know your students and their emotional maturity levels best. A few of these books may be best as read-alouds so that you and your kids can discuss them together.)
Just a heads up, WeAreTeachers may collect a share of sales from the links on this page. We only recommend items our team loves!
1. Imagine by Juan Felipe Herrera
Help students imagine their own possibilities with this inspiring autobiographical verse that encourages readers to reach for their dreams.
2. Love by Matt de la Peña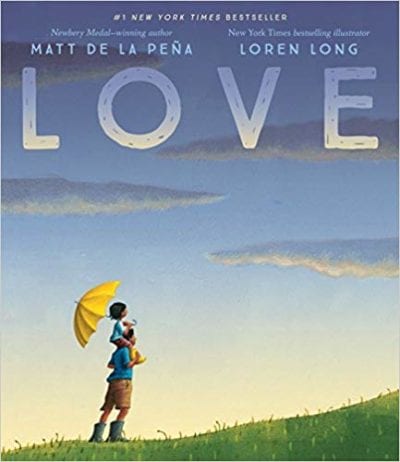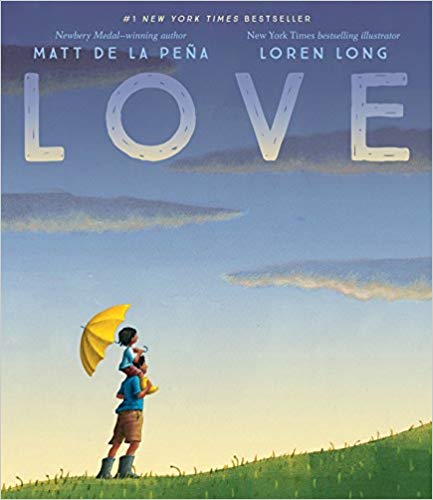 This moving title is ageless, but we particularly love how it can get fourth graders talking in more depth about a complex topic.
3. We Are Grateful by Traci Sorell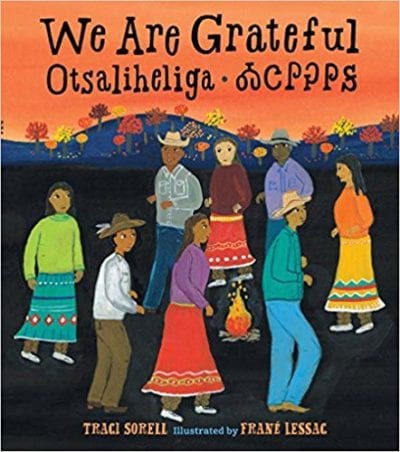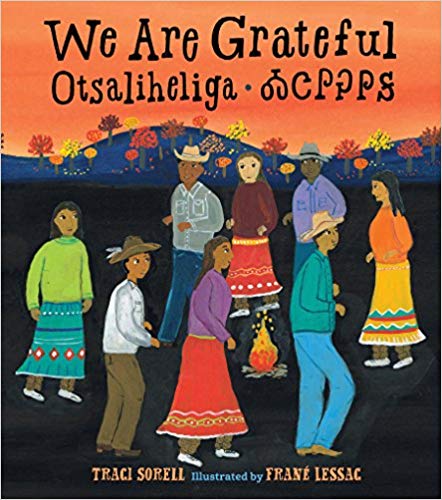 Throughout the seasons, a Cherokee family engages in traditional practices to give thanks—for good fortune, nature's bounty, and family. A beautiful example all year long.
4. Can I Touch Your Hair?: Poems of Race, Mistakes and Friendship by Irene Latham and Charles Waters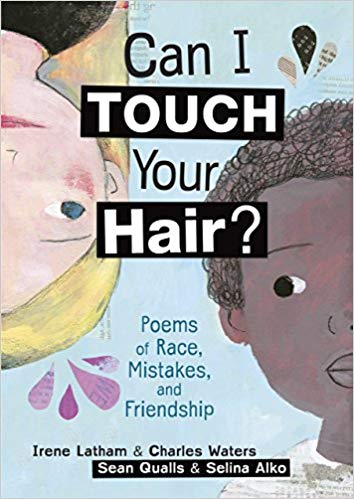 When an unlikely pair of students work on a poetry project together, they think they have nothing in common. The effective back-and-forth format will get kids thinking.  
5. 
Out of Wonder: Poems Celebrating Poets
by Kwame Alexander, Colderley, and Marjory Wentworth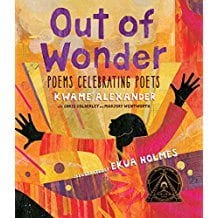 Award-winning authors Kwame Alexander, Chris Colderley, and Marjory Wentworth have compiled this collection of poems that celebrates poets who have touched their lives and influenced their work.
6. 
One Last Word: Wisdom from the Harlem Renaissance
by Nikki Grimes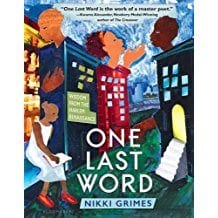 Nikki Grimes creates thought-provoking poetry by combining poetry from the Harlem Renaissance with her own words. Striking artwork by African-American artists make this collection a treasure.
7. Pass Go and Collect $200: The Real Story of How Monopoly Was Invented by Tanya Lee Stone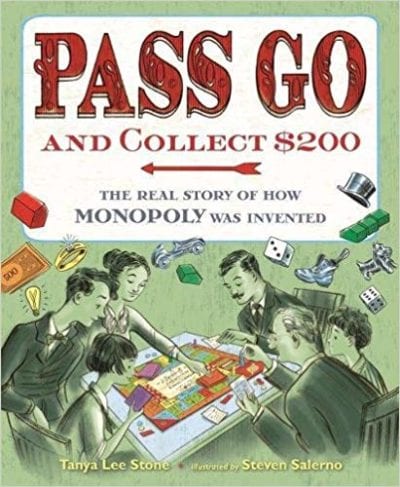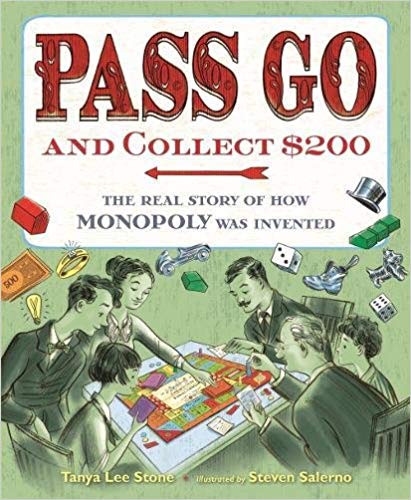 It's a history lesson from a completely unique angle. This is our favorite new narrative nonfiction mentor text. Of course, after reading, you'll need to break out the board game during indoor recess, or invite your students to design their own.
8. Between the Lines: How Ernie Barnes Went from the Football Field to the Art Gallery by Sandra Neil Wallace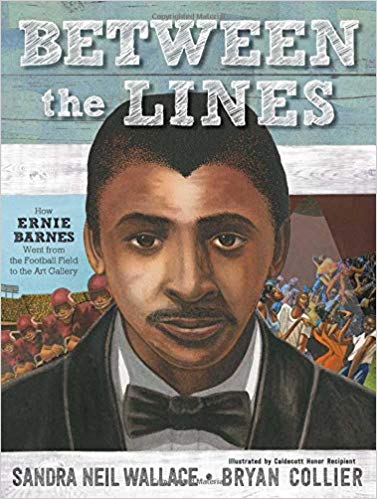 This isn't your typical athlete's biography. Everyone thought Ernie Barnes should play professional football, but he never gave up on his dream of being an artist.
9. So Tall Within: Sojourner Truth's Long Walk Toward Freedom by Gary D. Schmidt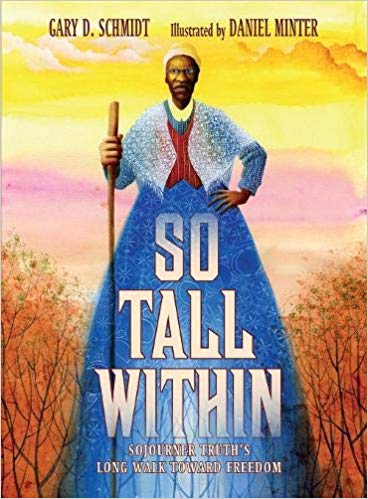 Introduce students to this fascinating and influential woman, who worked tirelessly to fight against both racial and gender inequality.
10. Ben's Revolution: Benjamin Russell and the Battle of Bunker Hill by Nathaniel Philbrick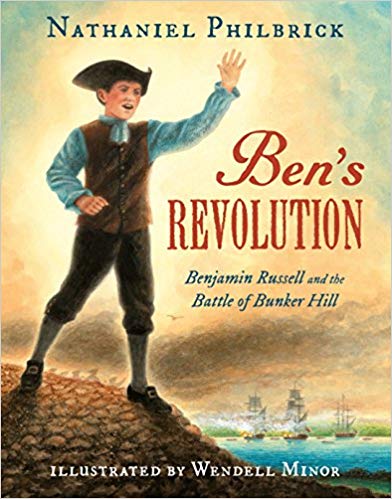 From the acclaimed adult nonfiction author comes this gorgeous chapter book nonfiction title with a child's eye view of the Revolutionary War. It strikes a perfect balance of historical details and kid-worthy anecdotes.
11. The Girl Who Drew Butterflies: How Maria Merian's Art Changed Science by Joyce Sidman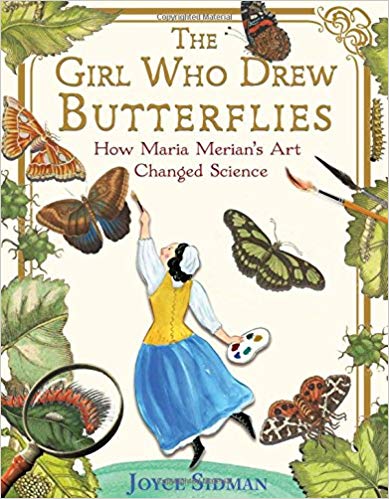 Maria Merian was a brave and passionate scientific mind, well ahead of her time. This chapter book biography is beautifully written and illustrated and offers so many discussion opportunities.
12. Marley Dias Gets It Done: And So Can You!by Marley Dias
Marley Dias, creator of the #1000blackgirlbooks movement, is the perfect peer role model to teach kids about activism.
13. Bat Citizens: Defending the Ninjas of the Night by Rob Laidlaw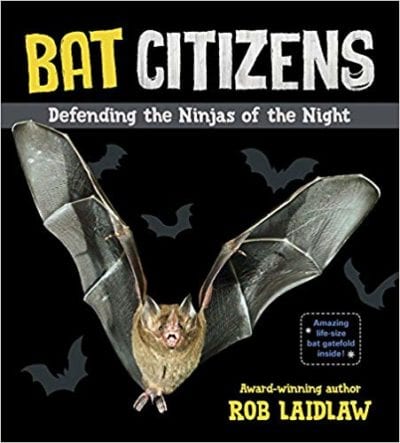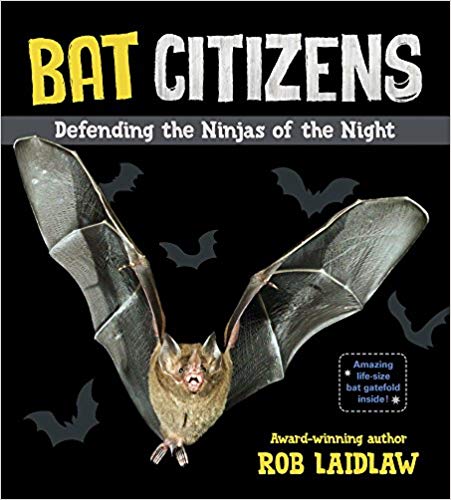 Great nonfiction challenges readers' thinking with a clear focus. This fascinating title about bat conservation does just that.
14. Two Truths and Lie books by Ammi-Joan Paquette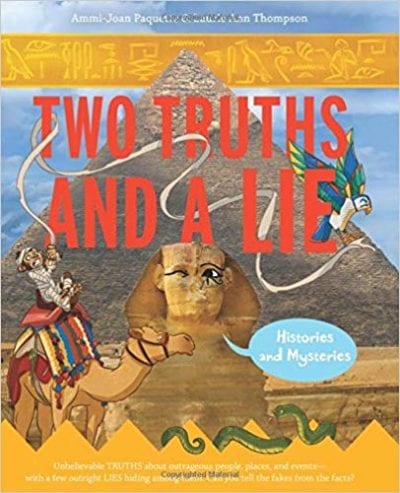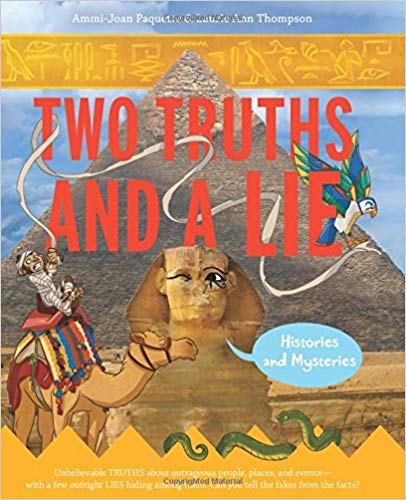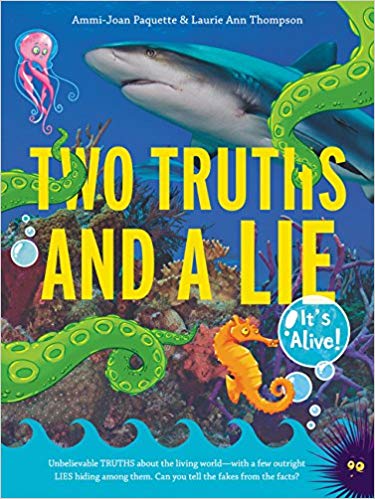 Make discussions about responsible research practices memorable and fun. This innovative series asks readers to separate fact from fiction in short sections perfect for classroom discussion.
15. Life Hacks for Kids by Sunny Keller
If you can't beat kids' YouTube obsession, join 'em. This manual by a popular show host is actually a great procedural text. 
16. I Survived series by Lauren Tarshis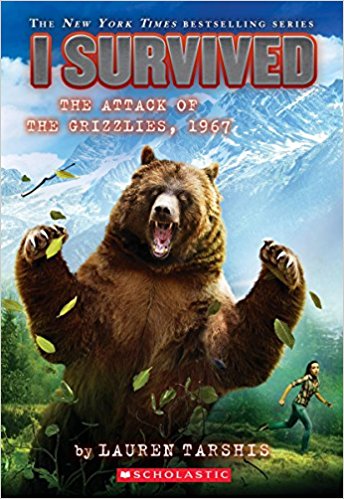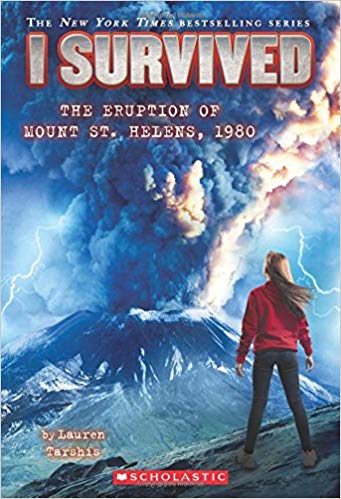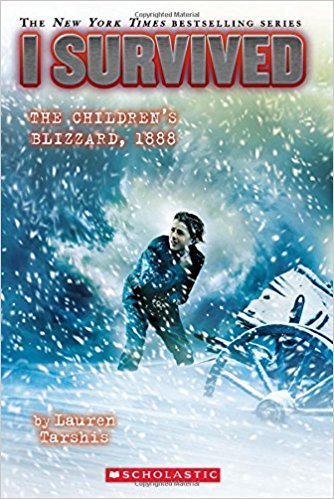 When there's an action-packed series that kids find super-exciting, it's great when the titles just keep coming. There's no shortage of edge-of-your-seat moments in these historical fiction adventures. 
17. 
Flying Lessons and Other Stories
edited by Ellen Oh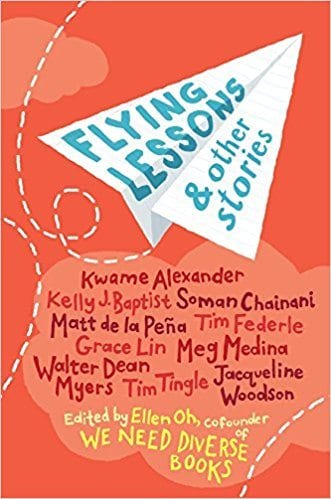 A short story collection from a stellar group of award-winning children's authors. These ten unique stories tackle common themes of growing up and being human.
18. 
Funny Girl: Funniest. Stories. Ever.
by Betsy Bird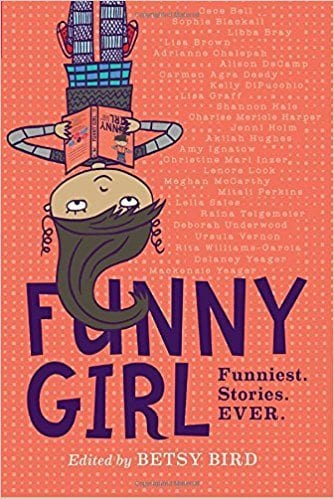 What do you get when 25 of today's funniest women writers of children's books put their stories together in one book? A hilarious collection that will make you laugh until you cry! Bonus: A portion of the proceeds from this book goes to support WriteGirl, a nonprofit whose mission is to empower girls by promoting creativity and self-expression.
19. 
Guys Read series 
by Jon Scieszka

Looking for a book series to interest the boys in your class? Look no further than Jon Scieszka's Guy's Read series. Titles feature bite-size tales that will captivate readers. Whether your boys are into sports, humor, or superheroes, they're sure to find a story to love.
20.
Absolutely Truly
and 
Yours Truly
by Heather Vogel Frederick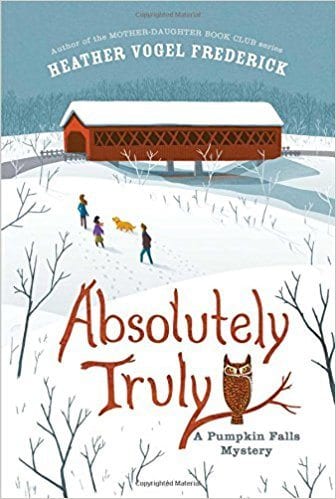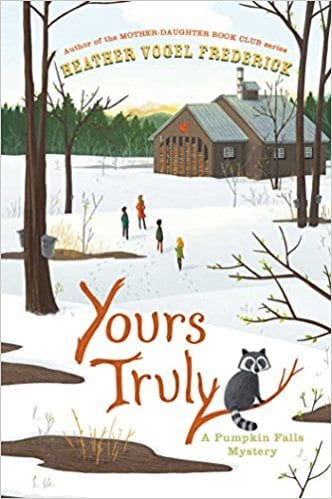 These stories, part of the Pumpkin Falls Mystery series, follow the adventures of Truly Lovejoy, a young girl whose family has moved from Texas to a tiny town in New Hampshire to take over their family's century-old bookstore. Left largely to her own devices, Truly finds herself chasing down clues found in old books.
21. The Book Scavenger series
by Jennifer Chambliss Bertman

These three mystery tales all begin with clues found on Book Scavenger, a geocaching-style game where participants hide books in public places and reveal the locations through encoded clues. Set in charming detail in and around San Francisco, Emily and James embark on three rollicking, heart-thumping adventures.
22. Mr. Lemoncello's Library series by Chris Grabenstein

Following in the footsteps of Willy Wonka and his chocolate factory adventure is Luigi Lemoncello, the genius game-maker and architect of the town library.  This mystery series follows teams of kids who are chosen to solve Lemoncello's challenges using puzzles and games. Get excited for a new installment in May 2019.
23. The Crime Solving Cousins series by Shannon L. Brown

This series features Sophie and Jessica, 12-year-old cousins without much in common except their skill for solving mysteries. Each book leads the girls on a different adventure as they follow the clues and find that maybe they aren't so different after all. 
24. 
When Mischief Came to Town
by Katrina Nannestad
After Inge's mother dies, she is sent to live with her stern grandmother. No matter how hard she tries to behave, mischief has a way of following her. But maybe her lively spirit is just what her new hometown needs.
25. 
Jake the Fake Keeps It Real
by Craig Robinson & Adam Mansbach
After Jake fakes his way into a prestigious music school, he needs to come up with a plan before the last laugh is on him.
26. Enginerds by Jarrett Lerner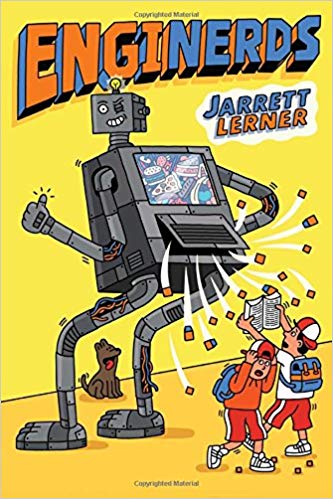 What kid hasn't wished for a robot? When one shows up on Ken's doorstep—and those of his friends—it launches a fast-paced, hilarious battle for control. Look for the sequel in 2019, also. 
27. 
How to (Almost) Ruin Your Summer
by Taryn Souders
Chloe does NOT want to be at Camp Minnehaha—until she discovers her one true talent (getting more demerits than anyone else). 
28. The Cardboard Kingdomby Chad Sell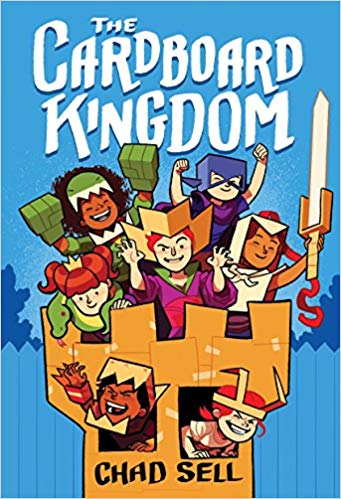 This collection of vignettes stars a group of neighborhood kids making their own fun during the summer. With tons of interesting interactions and relationships for students to examine, it's a great title for showing kids how to thoughtfully dive into a graphic novel.
29. Mighty Jack and Mighty Jack and the Goblin King by Ben Hatke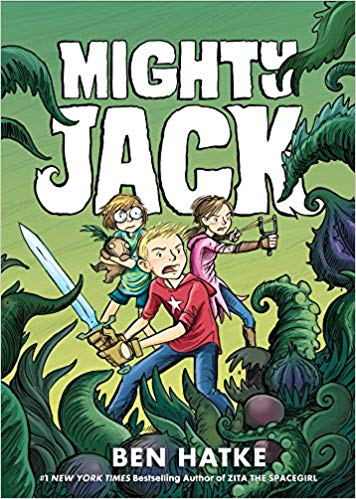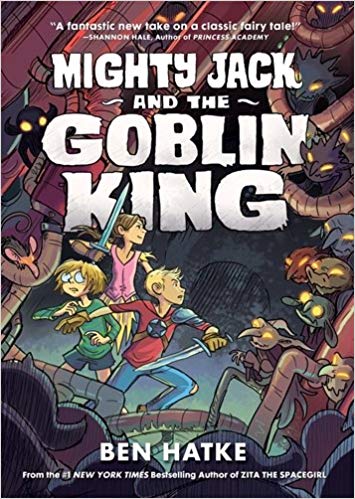 Kids love the intense action and adventure in this two-part, modern-day retelling of Jack and the Beanstalk from a fan-favorite graphic novelist. 
30. Sanity and Tallulahby Molly Brooks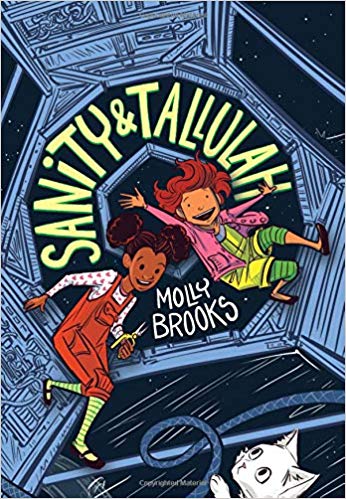 This sci-fi graphic novel is such fun. BFFs Sanity and Tallulah struggle to contain an overzealous three-headed kitten before it causes chaos in their space station home. The selection of diverse, admirable female characters is "out of this world."
31. 
Flora & Ulysses: The Illuminated Adventures
by Kate DiCamillo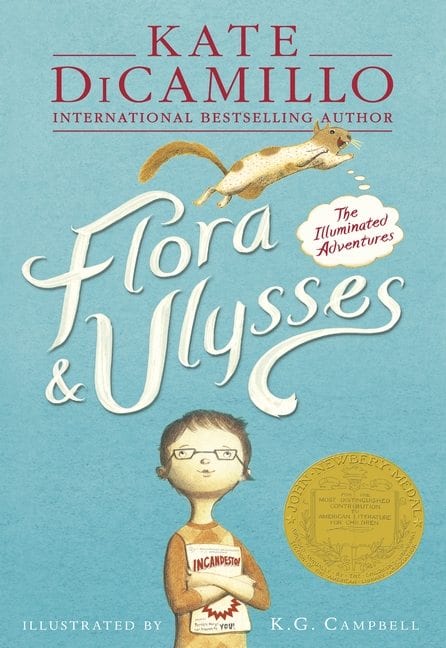 Kate DiCamillo, one of our favorite middle grade authors, never disappoints. Your students will adore Flora and Ulysses, her hilarious graphic novel filled with lovable, quirky characters. 
32. Step Up to the Plate, Maria Singh by Uma Krishnaswami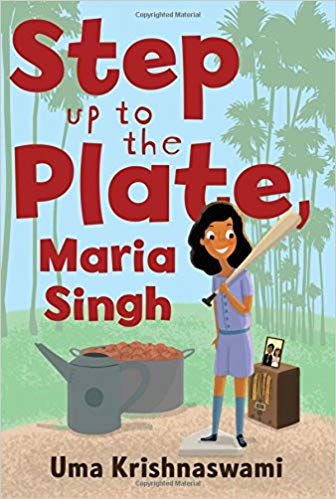 Part sports novel, part WWII-era historical fiction—with a strong dose of girl power—readers will be cheering for Maria. 
33. Front Desk by Kelly Yang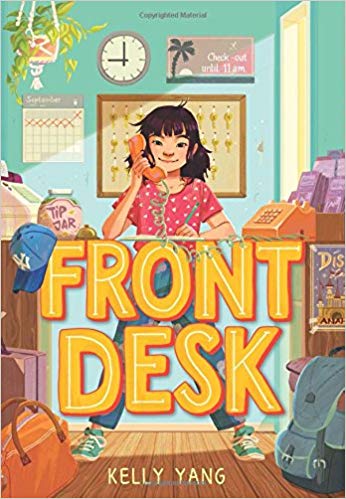 Mia's parents manage a motel that hides immigrants, unbeknownst to the unkind motel owner. An inspiring character, Mia's efforts to improve her English, become a writer, and do good will resonate with kids. 
34. George by Alex Gino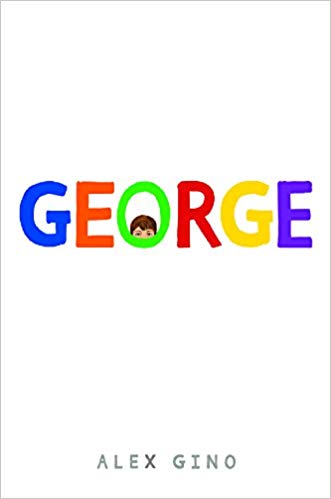 This important novel introduces us to a brave transgender child and the family and friends who—eventually—help her live as her true self. It's an empowering and enlightening read for all kids.
35. Just Like Jackie by Lindsay Stoddard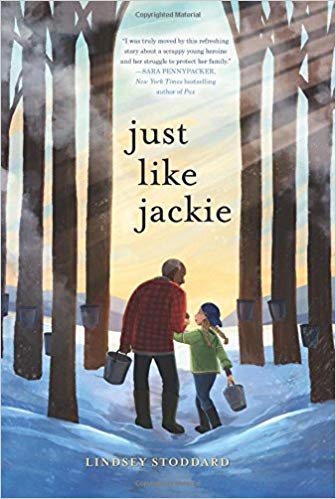 Alzheimer's impacts so many families now, and this title tackles the topic in a frank but hopeful way. Fifth-grader Robinson Hart has to learn to let others in when her grandfather, who's always cared for her, can no longer do so.  
36. Land of Stories series by Chris Colfer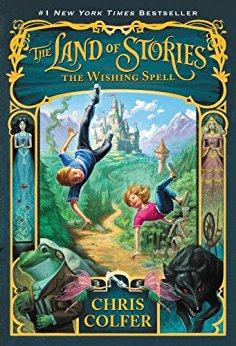 Introduce kids to a series they won't be able to put down until they finish all six installments. When twins Alex and Conner Bailey fall into fairy tale realm, their adventures begin.
37. The (Fairly) True Tales by Liesl Shurtliff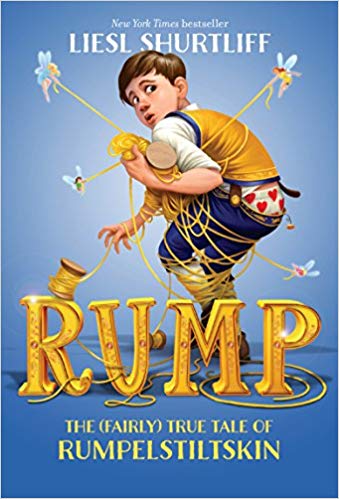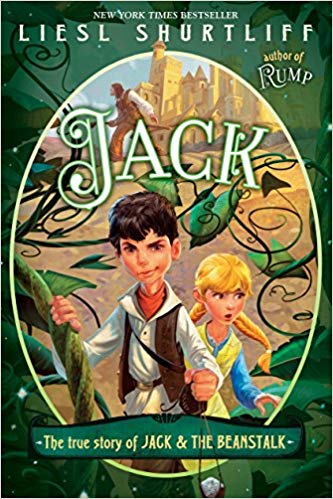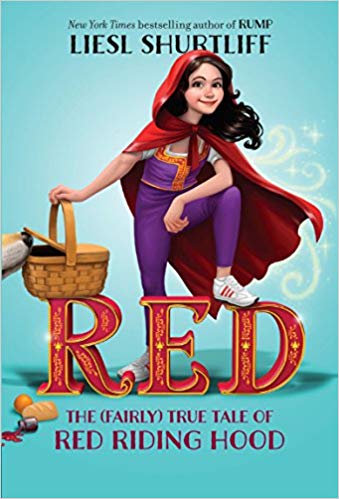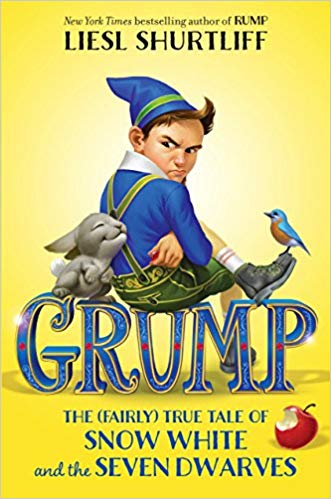 These are some of our favorite fractured fairy tales because of how they add depth to the traditional characters. 
38. Odd and the Frost Giants by Neil Gaiman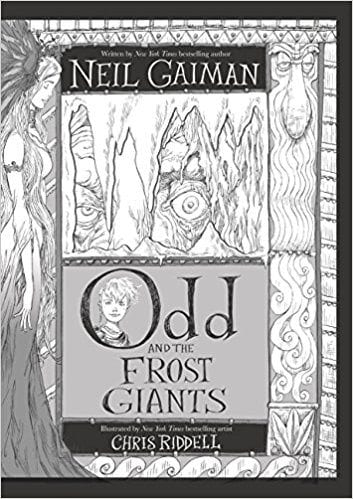 This enchantingly illustrated story weaves together Norse mythology, a hero named Odd, and three wise-cracking animal companions on an adventure of redemption.
39. The War I Finally Won
 and
The War that Saved My Life
by Kimberly Brubaker Bradley
 
Ten-year-old Ada is the heroine of this duo of historical fiction stories set during World War II. Born with a club foot, Ada is isolated and protected by her small-minded mother. After her little brother is shipped out of London to escape the war, she sneaks out to join him, and her adventures begin.
40. Amina's Voice by Hena Khan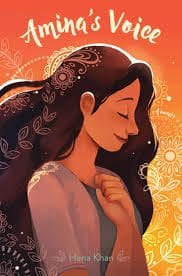 A lovely story of a young Pakistani-American girl successfully navigating relationships with friends, family, and her faith community. Especially relevant in a time when minorities in the US are feeling victimized, this story highlights the value of diversity and the commonalities we all share.
41. 
The Someday Birds
by Sally J. Pla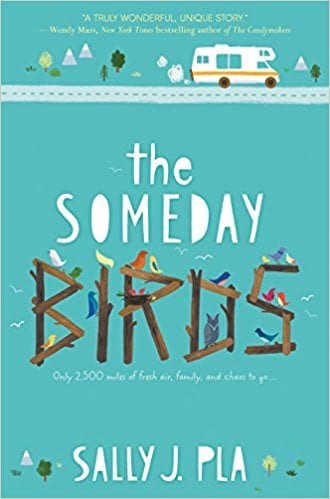 Charlie, an autistic boy who struggles to understand the world, travels across the country with his family to seek medical treatment for his injured father. His ordinary life disrupted by this family crisis, Charlie holds on to what he can to make sure everything turns out okay. 
42. 
The Ethan I Was Before
by Ali Standish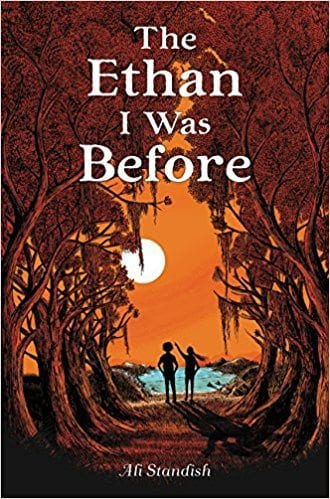 After Ethan loses his best friend, Kacey, his family moves to a small town in Georgia. There he meets Coralee, a girl with a big personality and big stories to tell. But is she be keeping a secret that could put them both in danger?
43.
Orphan Island
by Laurel Snyder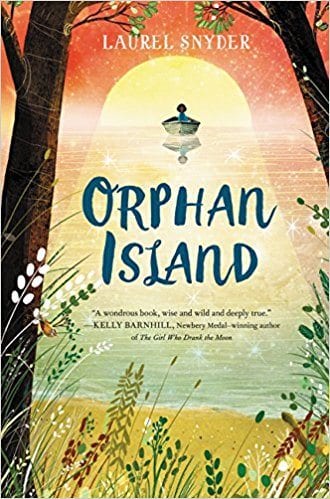 Nine children live on an idyllic island where life is perfect, except for the one day each year when a boat arrives. Called the Changing, this is the day when a new child arrives to join the group and another is taken away. How will Jinny cope when her best friend is taken away and she is appointed the new elder?
44. 
Moo
by Sharon Creech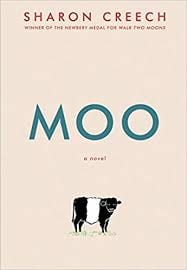 A wonderful story told in a blend of prose and poetry. When Reena moves with her family to Maine, the last thing she expects is to have to work hard on a farm and form an unlikely friendship with an ornery cow named Zora.
45. 
Beautiful Blue World
by Suzanne LaFleur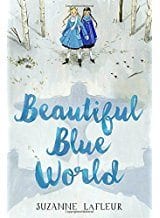 A moving story of two friends who are caught in a war-torn world. When the army begins to recruit children, will Mathilde lose her best friend Megs?
46. The Littlest Bigfoot by Jennifer Weiner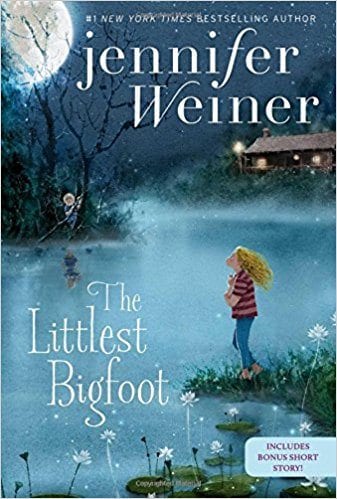 The fantastical story of a girl who finds friendship in the unlikeliest of companions—a young member of the Bigfoot clan.
47. The Parker Inheritance by Varian Johnson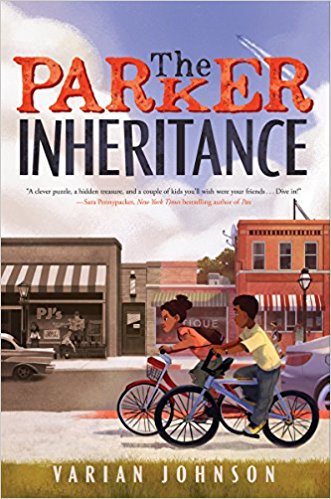 This acclaimed new title is an ultimate classroom read aloud: The puzzle will hook kids' attention, but the historical context of the end of segregation offers plenty of compelling discussion.
48. Sweep: The Story of a Girl and Her Monster by Jonathan Auxier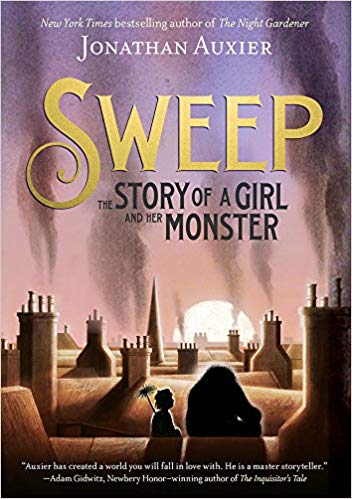 We're predicting it here: this will become a new classic for kids. It's a fable that stars a young chimney sweep girl during Victorian times who meets tragic circumstances, but the themes of friendship, acceptance, and resilience are timeless. If you have sensitive kiddos, preview it first before reading aloud.  
49. 
The Playbook: 52 Rules to Aim, Shoot, and Score in This Game Called Life
b
y Kwame Alexander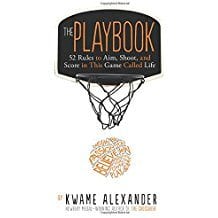 This gem is chock-full of inspiring tips for winning at the game of life.
50. 
Code 7: Cracking the Code for an Epic Life
by Bryan R. Johnson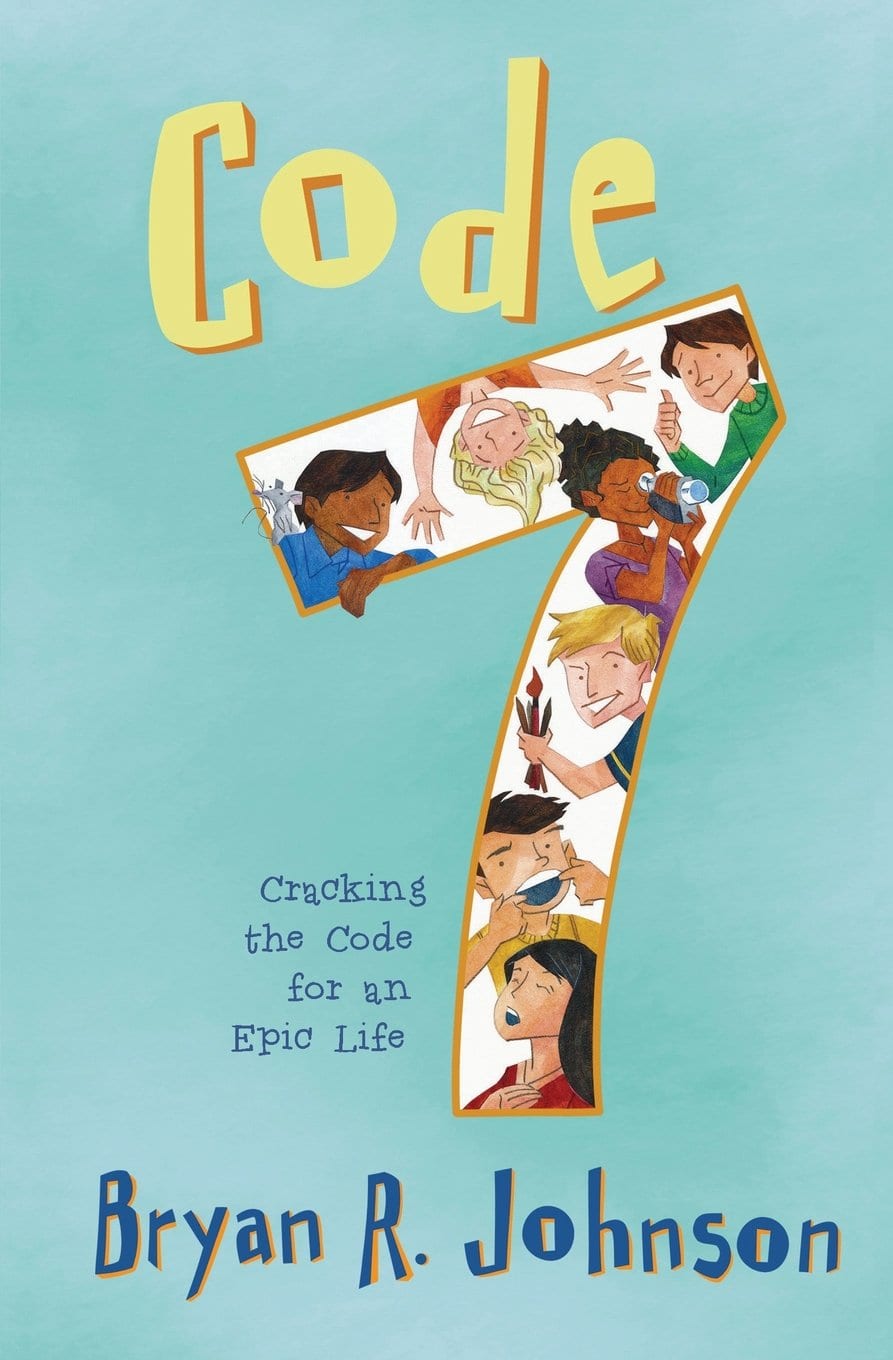 This inspirational book is a seven-part story that follows seven different kids as they each uncover a key ingredient to living an "epic" life.
What are your favorite recent 4th grade books? We'd love to hear about them in our WeAreTeachers HELPLINE group on Facebook.
Plus, check out our other elementary grade-level book lists: