[ad_1]

Trauma exists in many forms, and many of our students live it daily. They are, in act experiencing a traumatic event right now, and they need our help to manage their response. By building your own knowledge base around trauma, you can better support your students—both virtually (for now) and later, in your classroom. These articles and videos on trauma from WE Teachers will help you develop a trauma-informed practice.
In this first in a series of three articles, subject matter experts share the first steps all teachers can take to help students dealing with trauma.
In this WE Teachers Professional Learning Session, Superintendent Dr. Art McCoy, Mental Health America's Jessica Kennedy, and WE Teacher Arlinda Davis share their expertise on trauma.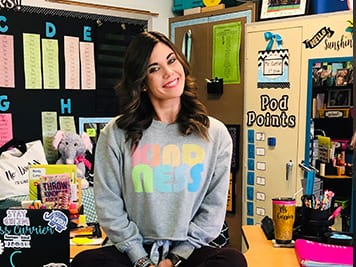 This second-grade teacher draws on her own experiences to nurture her students coping with trauma. For Currier, it's all about empathy, vulnerability, and relationship.
This article dives into the types of trauma students experience, the science behind how trauma affects a student's brain, and warning signs to look for.
When students have experienced trauma, learning can be a struggle. This article breaks down how teachers can help, starting with understanding where students are coming from. 
Looking for more guidance on trauma-informed teaching?
When you register at the WE Teachers hub, you receive free access to the full module on trauma and other professional development modules:
Trauma-informed Classroom
Mental Well-being
Bullying
Diversity & Inclusion
Pandemic (coming late April)
Poverty (coming in May)
Youth Violence (coming in May)
Register to Access WE Teachers Professional Development Modules
[ad_2]

Source link