IKEA: inspiring, affordable, and exhausting! What a perfect source for teachers looking to get their classroom organized or just jazz up their decor a bit. WeAreTeachers took a field trip recently and found these fabulous IKEA classroom supplies.
1. Metal desk tray
Perfect for keeping your desk brilliantly organized.
DOKUMENT  $8.99
2. Magnetic chalkboard
This message center features handy compartments at the bottom to hold important things like lunch or library cards, recess duty whistle, etc.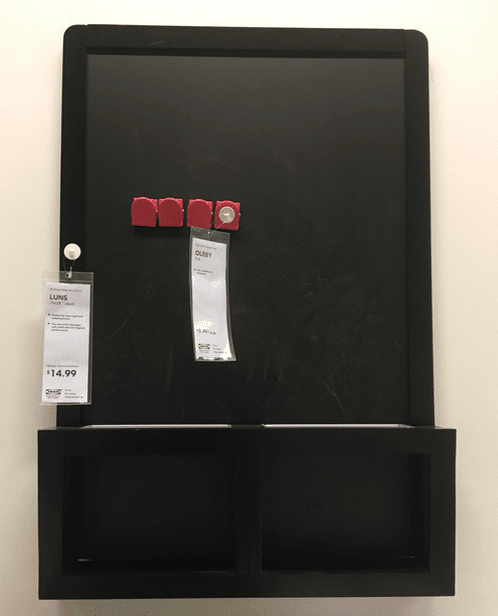 LUNS $14.99
3. Utensil holder
Indestructible pencil, marker or scissors holders.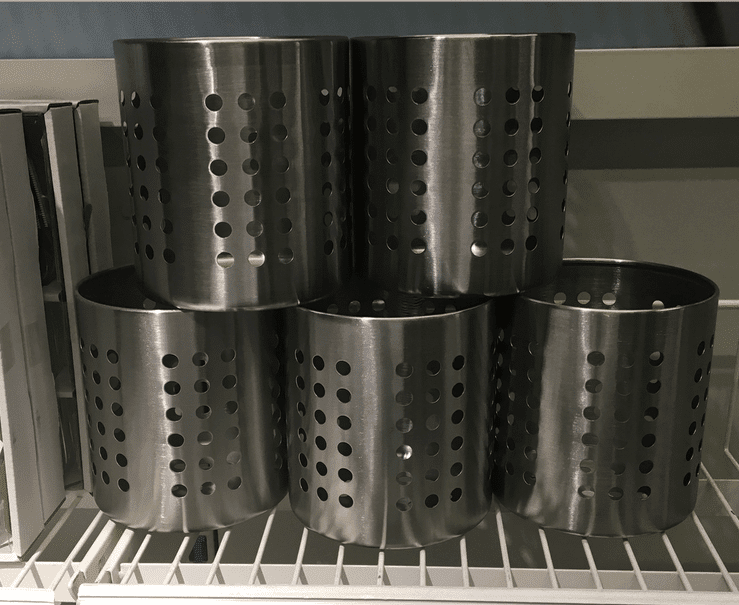 ORDNING  $2.49
4. Chair pad
These could be used as "seat spots" to help kids stay in their place at circle time or during small group reading.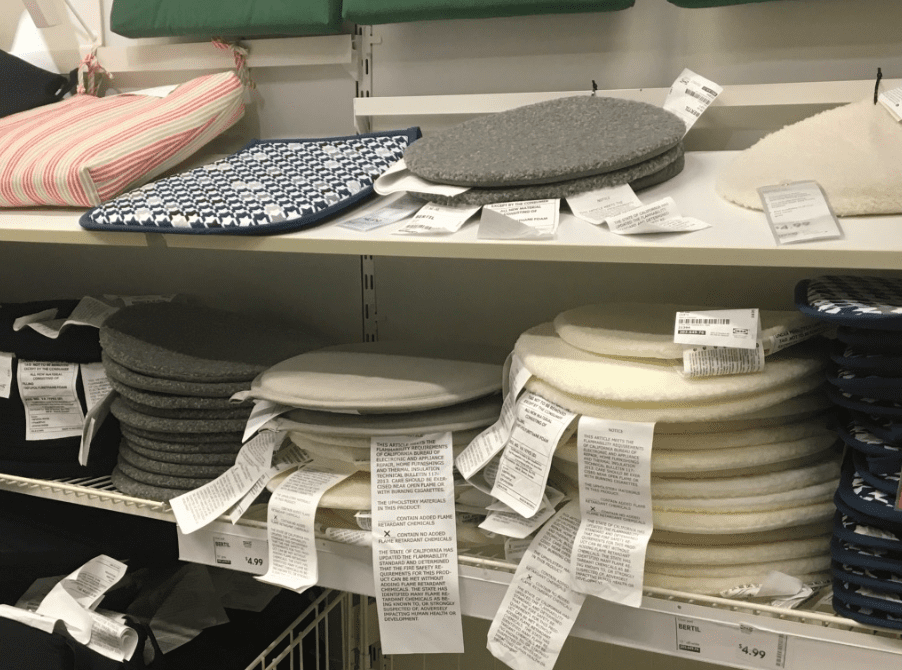 BERTIL  $4.99
5. Utility cart
Who couldn't find a zillion uses for something like this? Perfect for papers, books, homework, etc.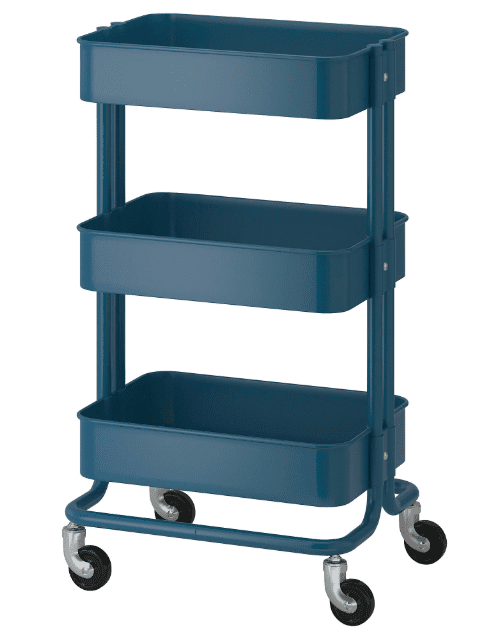 RASKOG $29.99
6. Rubber ice cube trays
These colorful trays could hold pushpins, paperclips, binder clips, etc. on your desk.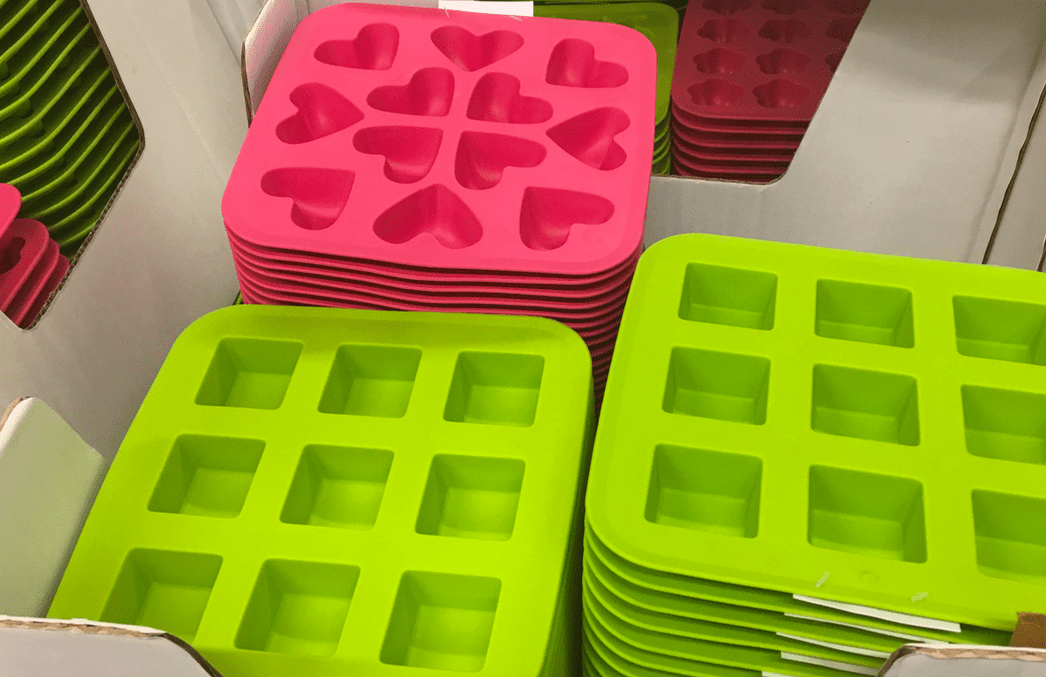 PLASTIS  $0.99
7. Sturdy tote
This bag could be used to carry library books, store LEGO or building blocks, or you could use it as your teacher bag.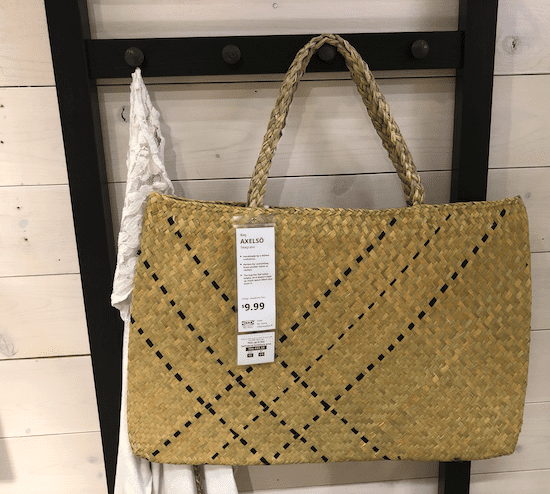 AXELSO $9.99
8. Colorful rug
Perfect for Circle Time (especially if you're reading Elmer by David McKee)!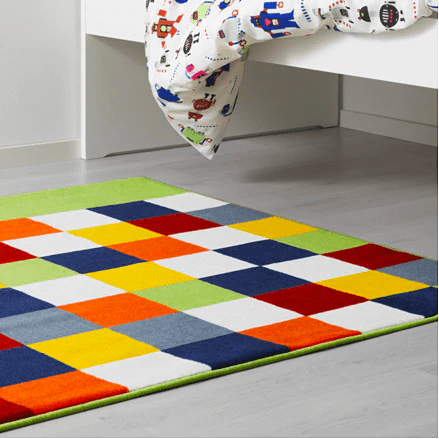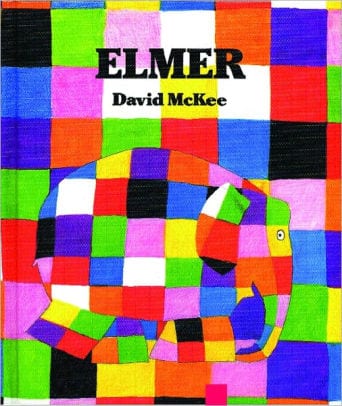 LATTJO $24.99
9. Step stool
Helpful for little ones at the sink, drinking fountain, pencil sharpener.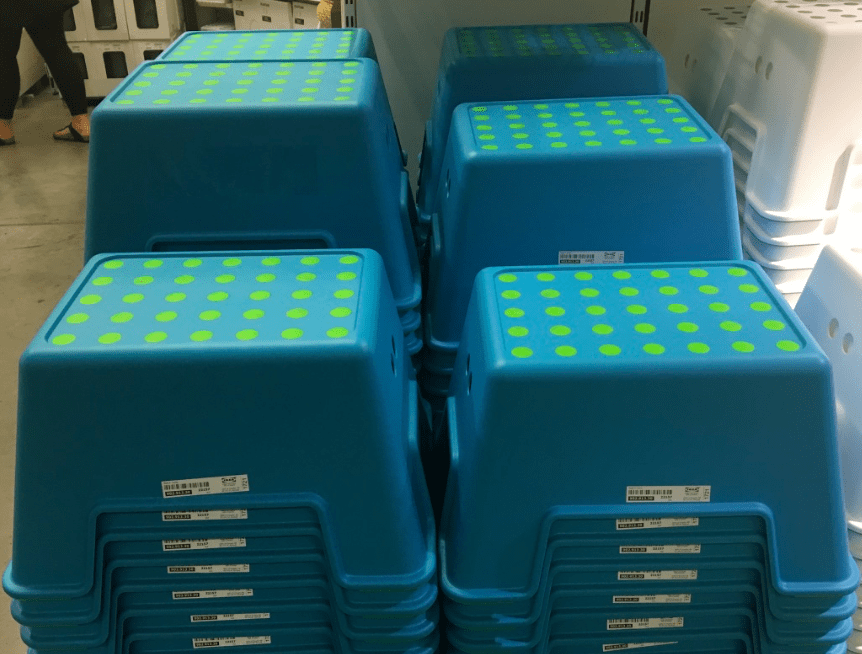 BOLMEN  $7.99
10. Wooden hangers
These clip style hangers are perfect for displaying beautiful art work.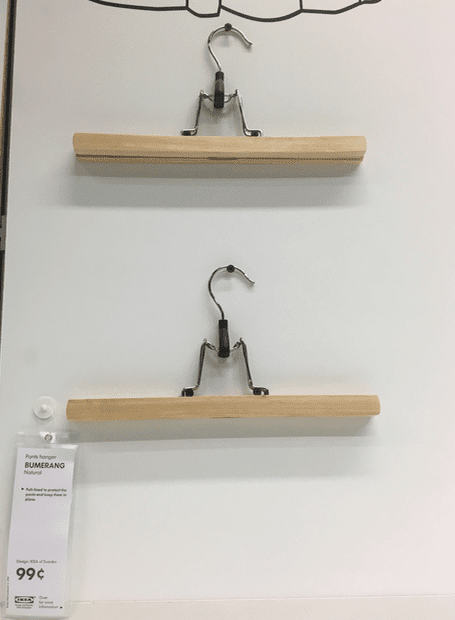 BUMERANG  $0.99
11. Storage cart
For teachers who travel between classrooms such as literacy teachers, speech therapists and others, this cart is perfect for transporting your materials, and at 39 1/4 inches high, your back will thank you.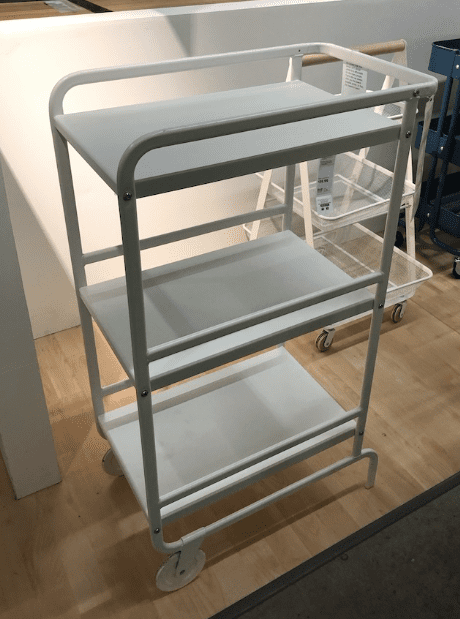 SUNNERSTA $29.99
12. Mesh basket
Another great container for library books, playground equipment, or stuffed animals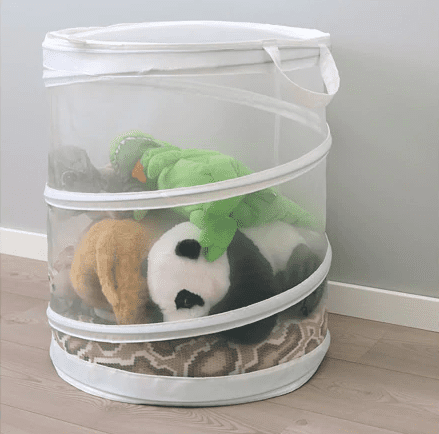 FYLLEN $7.99
13. Rubber basket
Love the sturdy rubber construction of this container. You could store guided reading book sets or professional books or even put potted plants in it.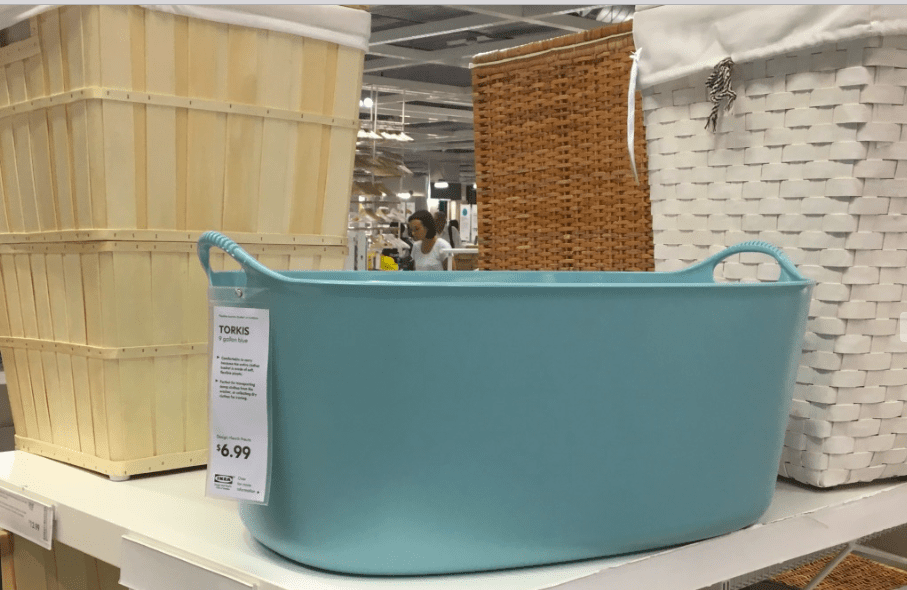 TORKIS  $6.99
14. Hanging dryer with 16 clips
Another great contraption for displaying art work.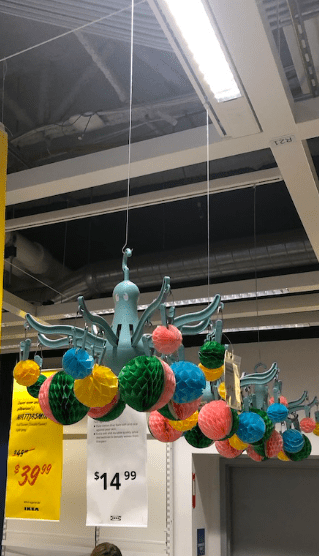 PRESSA $4.99
15. Desk organizer
This would look super polished on your desk or on your storage shelves.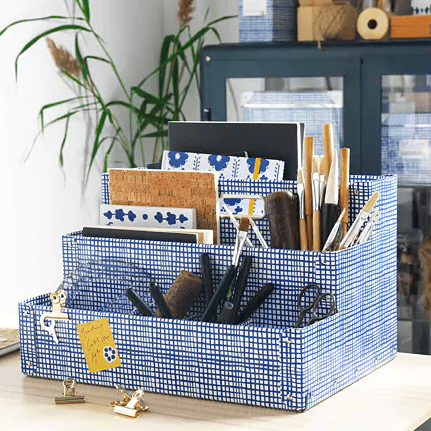 FJALLA $7.99
16. Lego-like storage blocks
So cute! And they snap together to stay in place.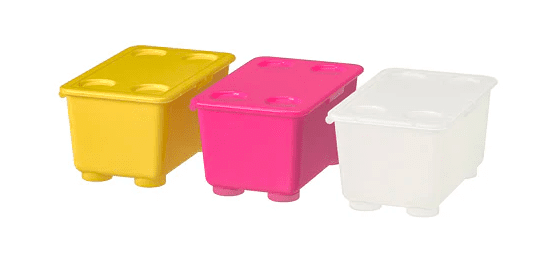 GLIS $2.99/ 3 pack
17. Wooden crate
Love to organize books using these! Each crate could hold a different genre or level.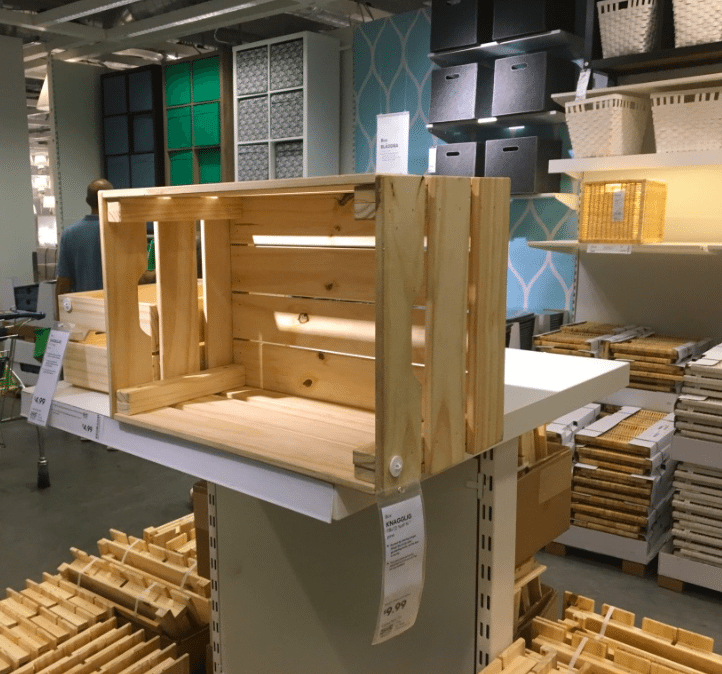 KNAGGLIG  $4.99
18. Huggy pillow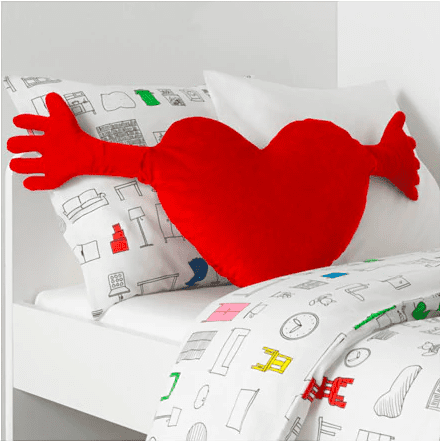 For students who need a little love during the day, this huggy heart pillow is just the ticket!
FAMNIG FJARTA $3.99
19. Wall clock
I don't know about you, but I need more than the one clock provided in my classroom. Nothing worse than having to turn around to check the time during read-aloud, and at $2.99 you can afford as many as you want.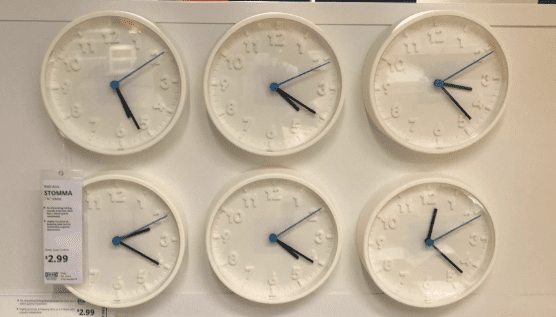 STOMMA $2.99
20. Galvanized pots
Pencils, pens, crayons, markers, scissors, paper clips, glue sticks, and so on and so on and so on!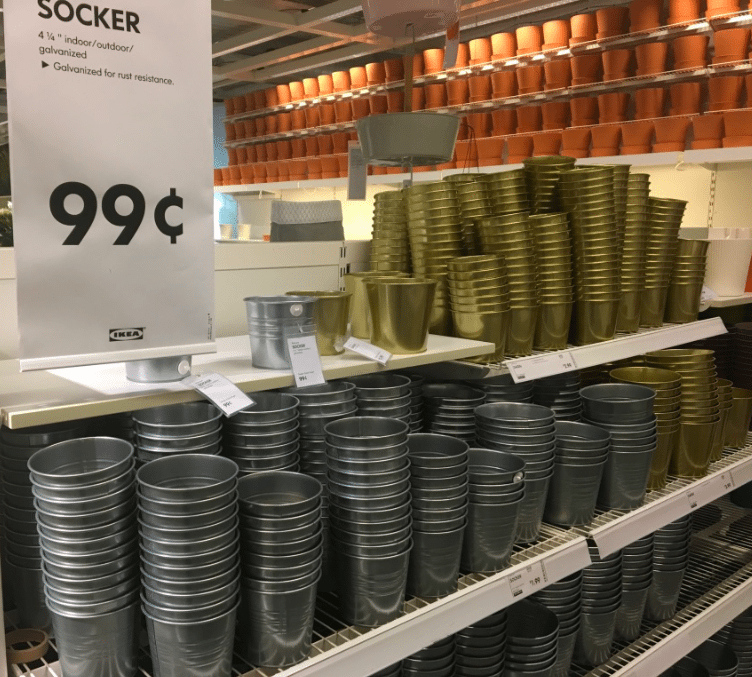 SOCKER  $0.99
21. Galvanized tub
Wouldn't your students look classy using this to carry your class's sack lunches to the cafeteria?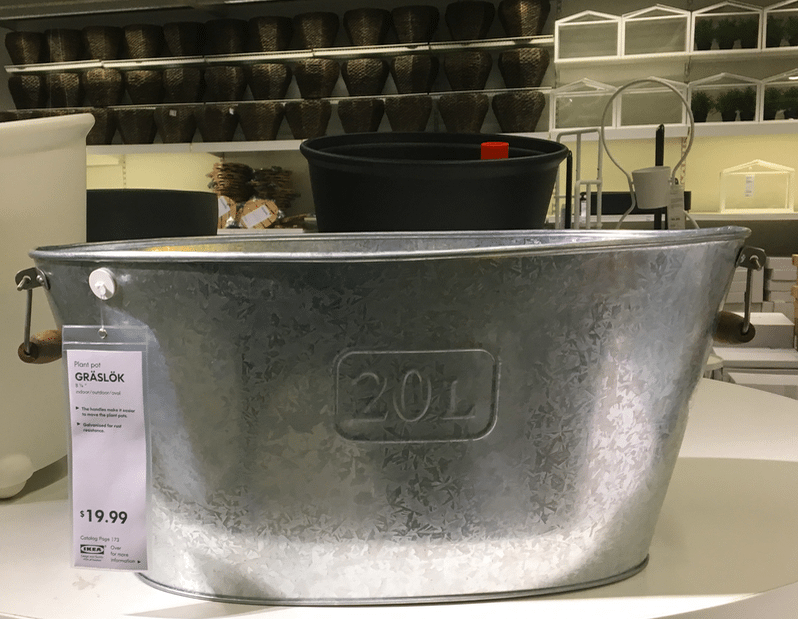 GRASLOK  $19.99
22. Plastic low chair
Comfy for kids and adults alike. Great for your reading corner or as a teacher seat in small groups (for those of us with creaky hips or knees who hate sitting flat on the floor).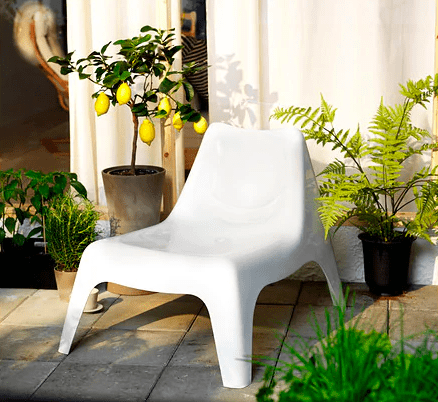 PS VAGO   $29.99
23. Storage bag
Adorable AND indestructible.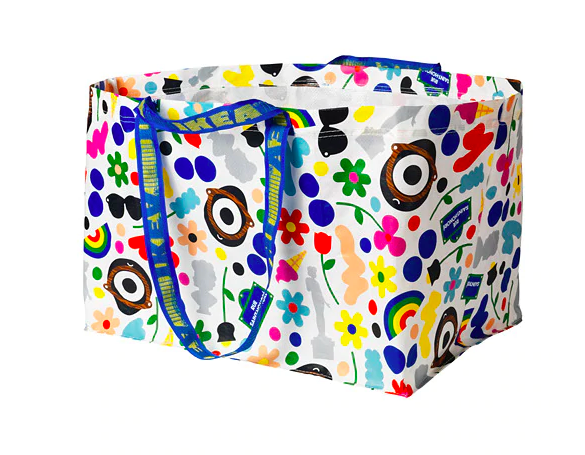 FORNYAD $1.99
24. Book rack
Classic look, plenty of storage. Use it for special read-alouds or focus books for a unit.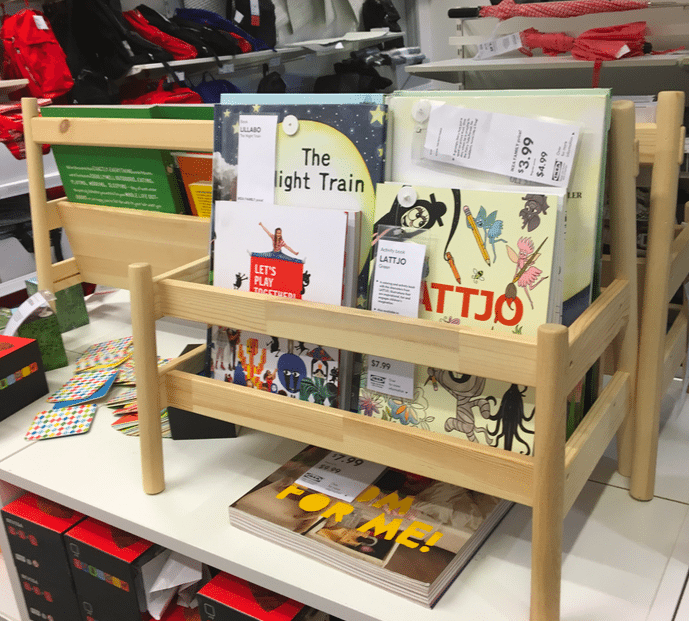 FLISAT  $19.99
25. Kid chair
Super comfortable, just-right size chair for little kids.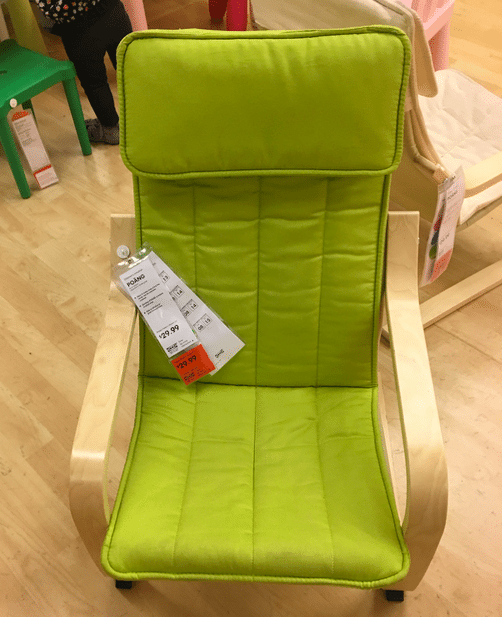 POANG $29.99
26. Wooden doll house
Classic wooden design for an old fashioned favorite free-play activity.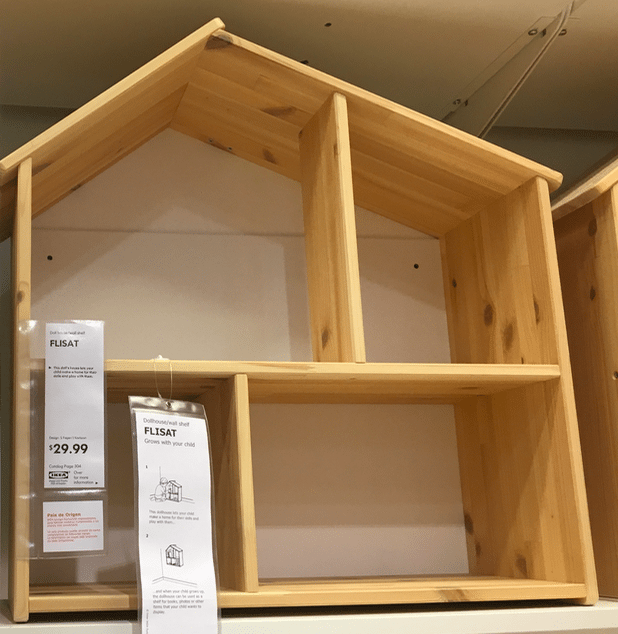 FLISAT  $29.99
27. Dollhouse furniture
Well, if you have a cool dollhouse, you have to furnish it with cool IKEA furniture!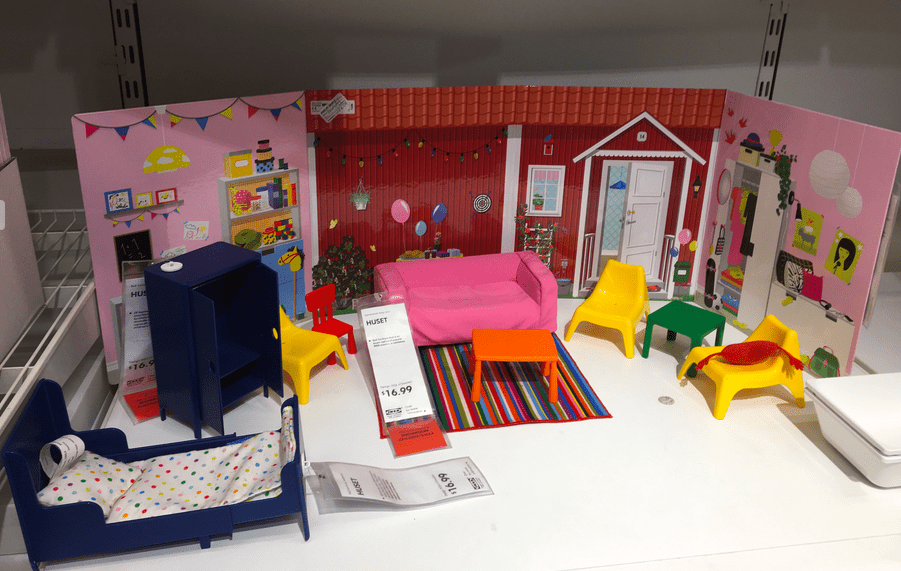 HUSET  $16.99
28. Play kitchen
Another favorite area for the little ones to role play.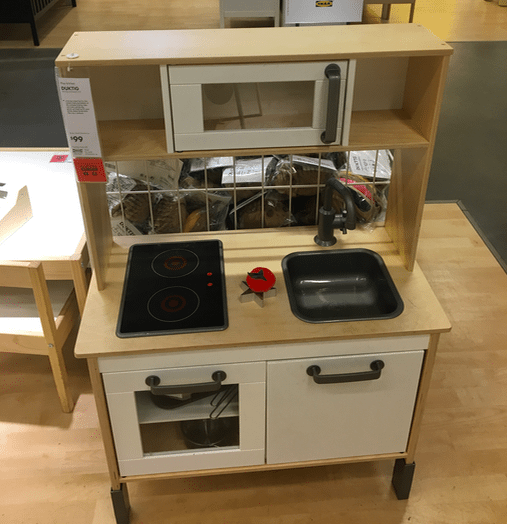 DUKTIG  $99
29. Shopping baskets and groceries
Perfect for pretend shopping trips and meal prep.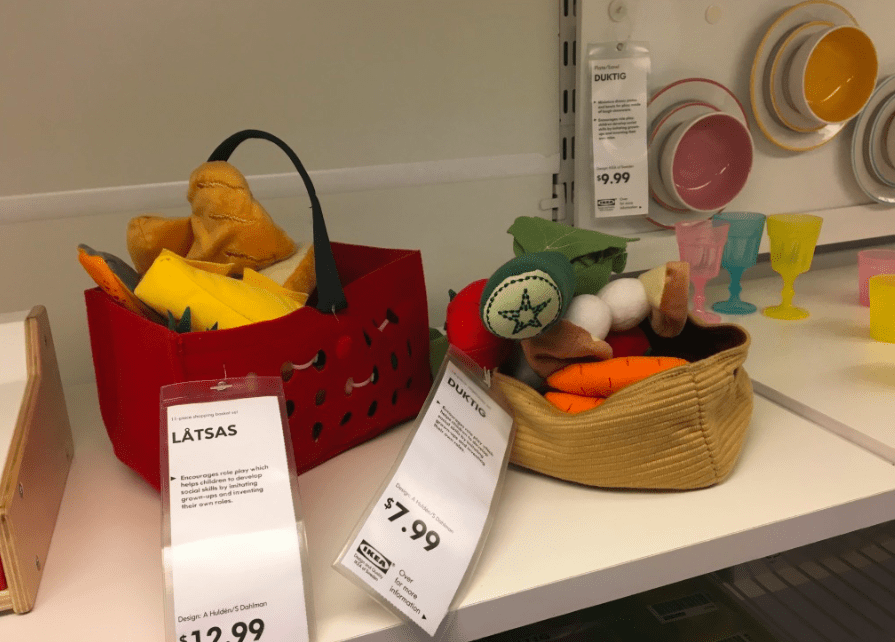 LATSAS  $12.99 and DUKTIG  $7.99
30. Cash register
Fun for playing store, but you could also use them for number recognition and simple addition and subtraction.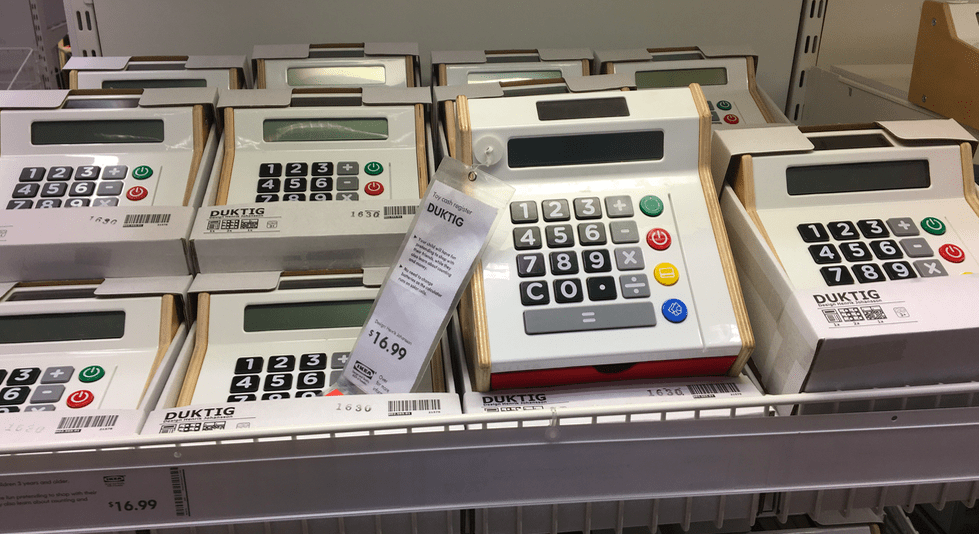 DUKTIG  $16.99
31. Pod chair
This darling little egg is perfect when one of your students needs a little break or wants to have some quiet time.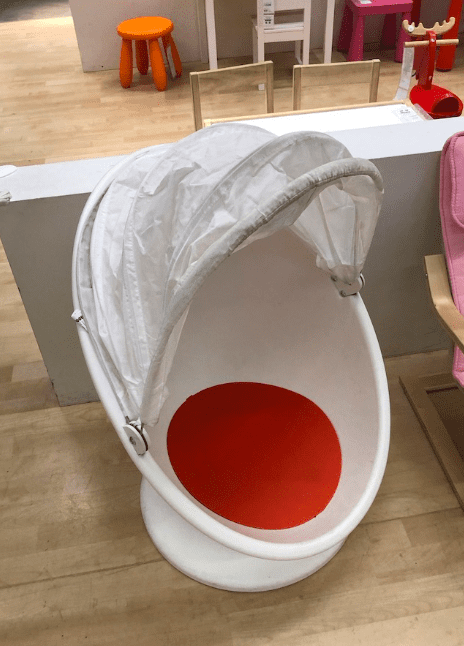 PS Lomsk   $69.99
32. Seat squares
These adorable mats are perfect for kids to use during reading group, read-aloud, or anytime they need to be on the floor.
SOMMAR $0.99 (SALE!- regularly $3.99)
33. Notepads
These handy notepads boast 150 sheets of lined paper for practicing handwriting and a nifty nook to hold pencils and erasers.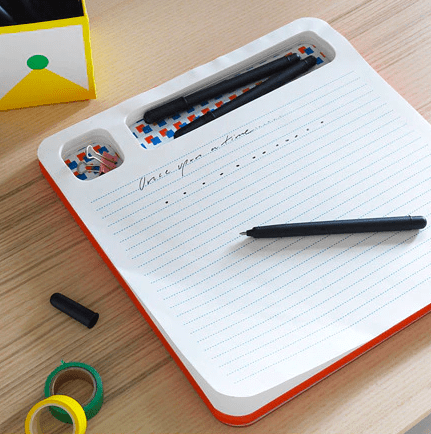 KNALLGUL $5.99
34. Abacus
Timeless learning tool and toy.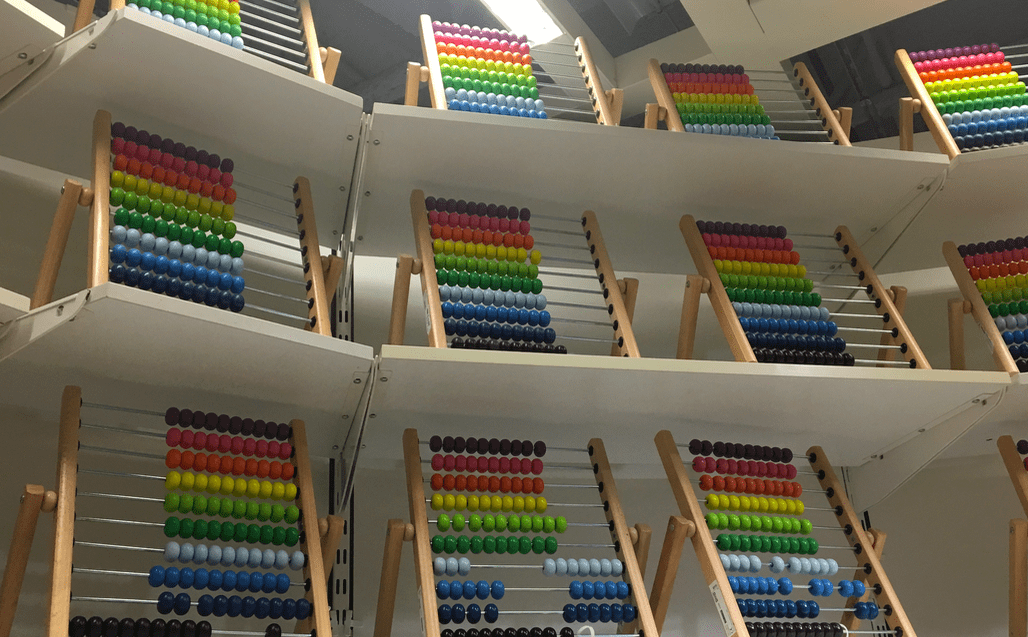 MULA  $9.99
35. Pop-up cube
This portable cube can be used inside or out. Your kids can use it during free time or quiet reading time.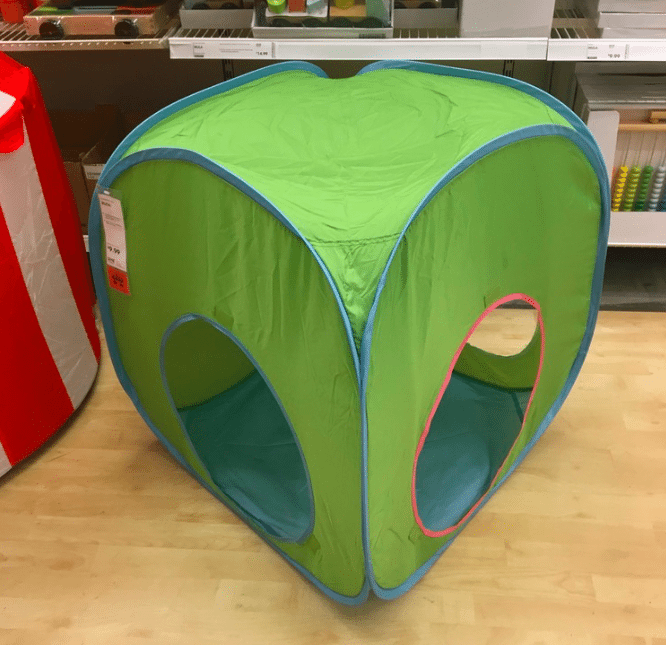 BUSA  $9.99
36. Pop-up tent
This one's perfect for all the little circus performers in your class.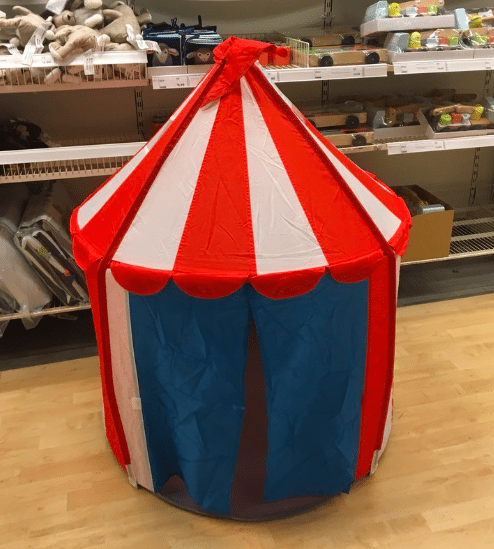 CIRKUSTALT  $24.99
What are your favorite Ikea classroom finds? Come and share in our WeAreTeachers HELPLINE group on Facebook.
Plus, the best Amazon and Target deals for teachers.