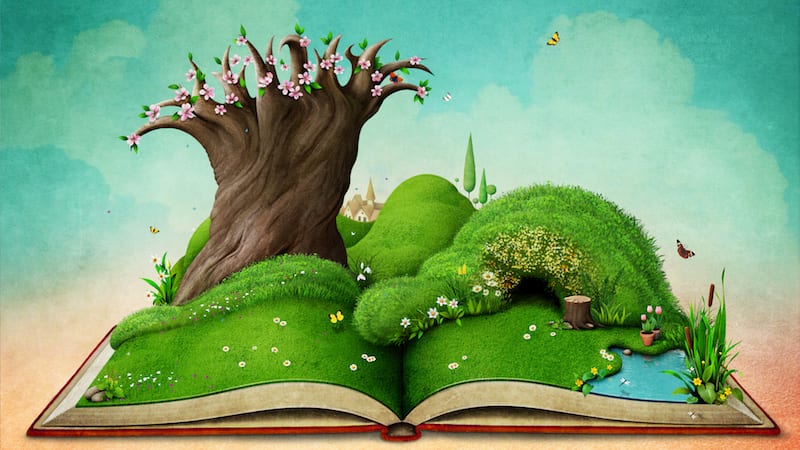 It can be a challenge to get middle schoolers interested in reading. The thought of tackling a thick novel can be overwhelming, especially toward the end of the school year when attention spans and patience for reading are often running short. Short stories are always a great choice. In addition to requiring less of a time commitment, they are an easy way to expose your students to new authors and genres. Also, the best short stories are every bit as engaging and meaningful as the best novels. Here are some of our favorite short stories for middle schoolers to share with your students.
"

Seventh Grade"

by Gary Soto

"

Flowers for Algernon"

by Daniel Keyes

"

Everyday Use"

by Alice Walker

"

Lamb to the Slaughter

" by Roald Dahl

"

One Friday Morning"

by Langston Hughes

"

A Very Old Man with Enormous Wings"

by Gabriel García Márquez

"

Charles"

by Shirley Jackson

"

Click Clack the Rattlebag"

by Neil Gaiman

"

Names/Nombres"

by Julia Alvarez

"

To Build a Fire"

by Jack London

"

The Fly"

by Katherine Mansfield

"

Rules of the Game"

by Amy Tan

"

Liars Don't Qualify"

by Junius Edwards

"

The Sniper"

by Liam O'Flaherty

"

Civil Peace"

by Chinua Achebe

"

The Friday Everything Changed

" by Anne Hart

"

The Scholarship Jacket"

by Marta Salinas

"

Amigo Brothers"

by Piri Thomas

Wildflower

by Amrita Pritam

"The Years of my Birth"

by Louise Erdrich

"

The Veldt"

by Ray Bradbury

"

The Fun They Had"

by Issac Asimov

"

Harrison Bergeron"

by Kurt Vonnegut

"

A Good Man Is Hard to Find

" by Flannery O'Connor

"

Eleven

" by Sandra Cisneros

"

Thank You Ma'am

" by Langston Hughes

"

Believing in Brooklyn

" by Matt de la Pena (link is to collection where story can be found)

"

Valediction

" by Sherman Alexie

"

Girl

" by Jamaica Kincaid

"

When I Lay My Burden Down

" by Maya Angelou

"

All Summer in a Day

" by Ray Bradbury

"

The Medicine Bag

" by Virginia Driving Hawk Sneve

"

Stop the Sun

" by Gary Paulsen

"

Mother and Daughter

" by Gary Soto

"

The Tell-Tale Heart

" by Edgar Allen Poe

"

The Hitchhiker

" by Lucille Fletcher
If you're searching for more short stories, check out these recommendations compiled by the Seattle Public Library, the ShortStoryGuide, and Barnes and Noble.
Plus, we love these anthologies: A Thousand Beginnings and Endings compiled by We Need Diverse Books's Ellen Oh and Elsie Chapman, and Meet Cute: Some People are Destined to Meet by Sona Charaipotra, Dhonielle Clayton, Nicola Yoon, Ibi Zoboi and others.
Don't miss our list of favorite middle school poems, too.
What are your favorite short stories for middle schoolers? Come and share in our WeAreTeachers HELPLINE group on Facebook.
Share this post if you enjoyed! 🙂