SOURCE: Book Units Teacher
To make an inference, students have to differentiate between what's being said on the page and what's not. This anchor chart does a great job explaining.
28. How to Write a Book Review
SOURCE: youngteachmd
The key to writing a successful book review is being aware of what to focus on during the reading stage. If you plan on having your students write a review, go over what they should take notes on or pay close attention to while they are reading with an easy anchor chart like this one. 
29. Inference Thinking Stems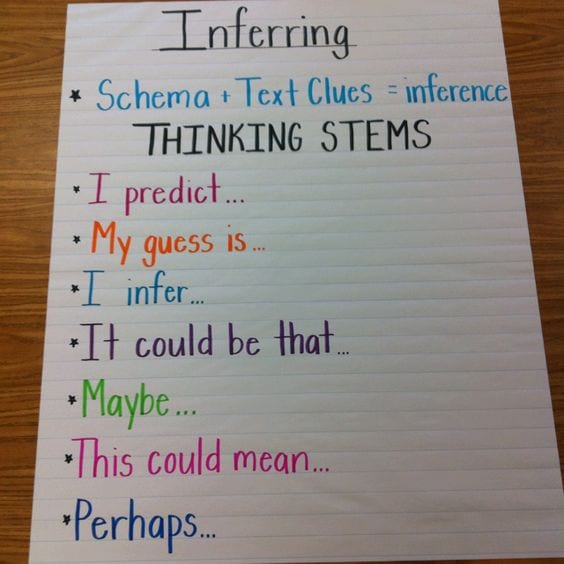 SOURCE: True Life: I'm a Teacher
These thinking stems can help students put their ideas about stories into words.
30. Evidence-Based Reading
SOURCE: WeKnowHowtoDoIt.com
Students show they understand what they are reading by pointing to evidence within the reading.
31. Poetry Explainer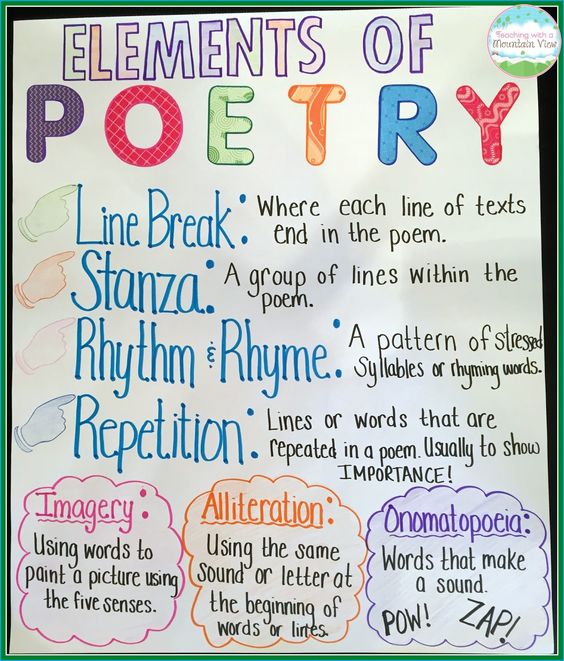 SOURCE: Teaching With a Mountain View
Poetry is tricky and reads a lot differently than most other texts students tend to gravitate toward. Nevertheless, it's an important art form to explore in the classroom—so why not use a pretty anchor chart as a primer? We guarantee it will take the fear out of reading poetry. 
32. Author's Purpose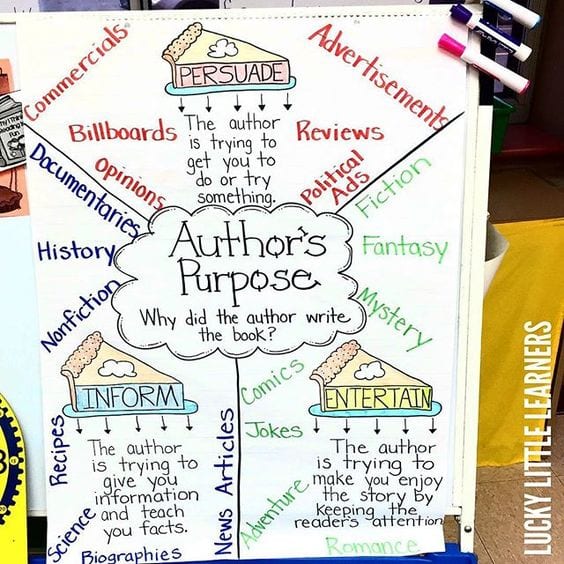 SOURCE: Lucky Little Learners
Why did the author write this book? Was it to persuade, inform, or entertain? The author's purpose may dictate how students read an article or story, and this chart helps students identify it.
33. Synthesizing
SOURCE: TeacherKarma
Synthesizing is when readers change their thinking as they read. They are putting together all of the strategies they have learned to form thoughts, opinions, and conclusions.
34. Question-Answer Relationships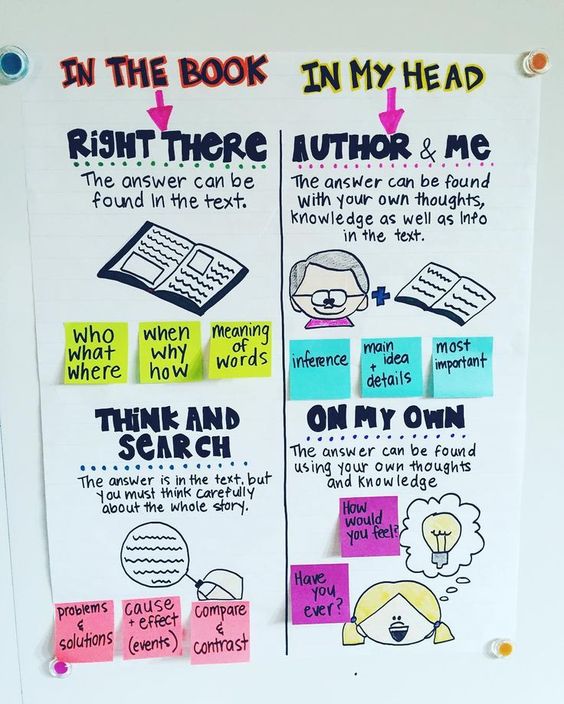 SOURCE: teachingandsofourth
If your class is struggling with how to find answers to questions while reading, this anchor chart might just help them. 
35. Teaching Theme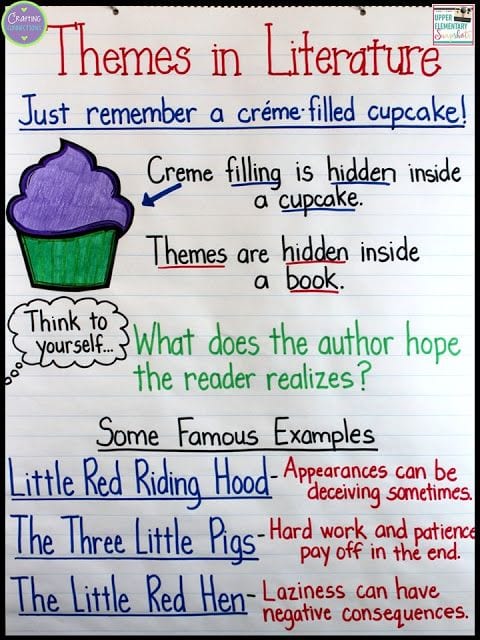 SOURCE: Upper Elementary Snapshots
Another great way to teach theme. Books are like a cream-filled cupcake. You never know what's hiding inside.
What are your favorite reading anchor charts? Come share in our WeAreTeachers Chat group on Facebook. 
Plus, check out our article on how to use anchor charts.