We love it when teachers are creative with their classroom doors! It's such a wonderful way to welcome students, and it really helps kick off the day on a fun and positive note.
We've pulled together some of our favorite holiday doors to give you inspiration and ideas for creating one. Good luck creating your own winter wonderland door at your school! 
1. The Gingerbread House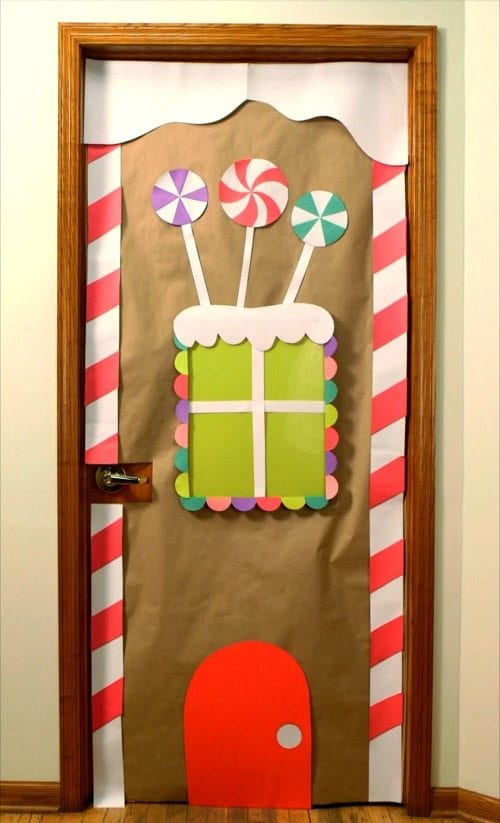 The window of this door was made from a poster frame! Here's a how-to video showing how this door came together. 
2. Happy Elf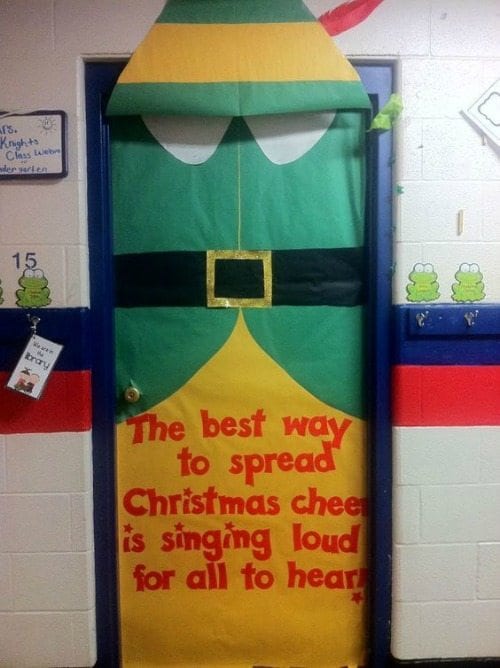 Source: Mrs. Knight
We love the sweet message on this one!
3. The Nutcracker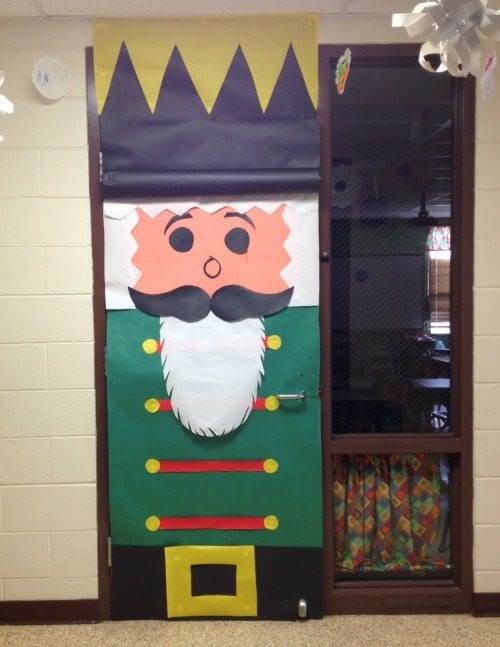 Source: Rewa Blackstar
Impressive! This nutcracker is ready to welcome students.
4. Rudolph and His Red Nose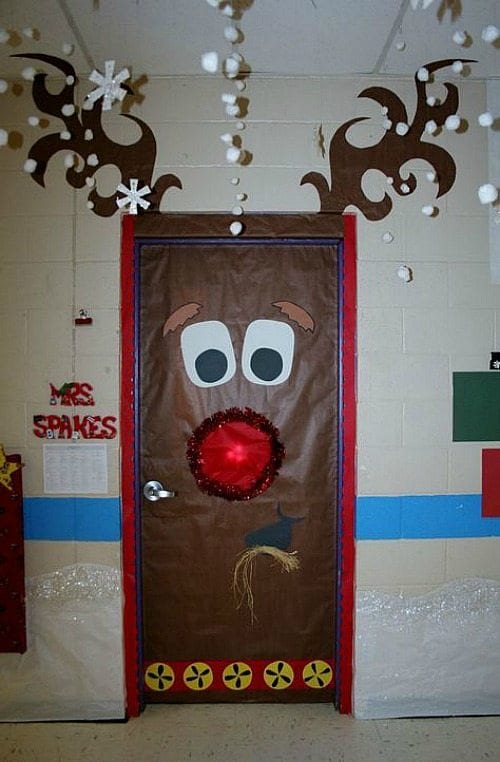 Source: Mrs. Spakes
This would make a great bulletin board as well.
5. A Perfect Penguin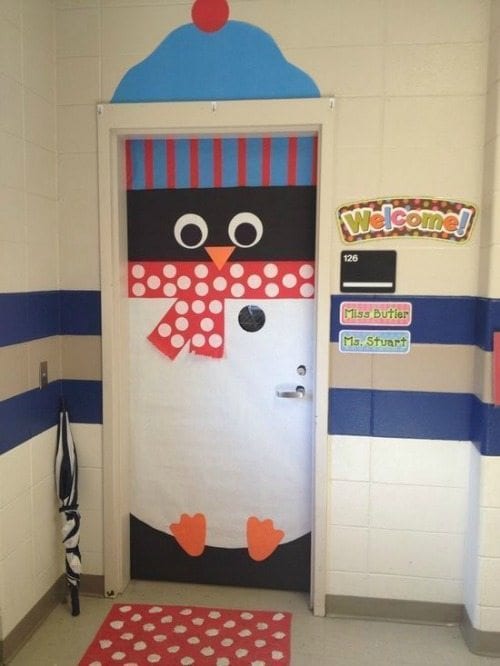 Source: Unknown
We love the little mat that matches the penguin's scarf.
6. Let It Snow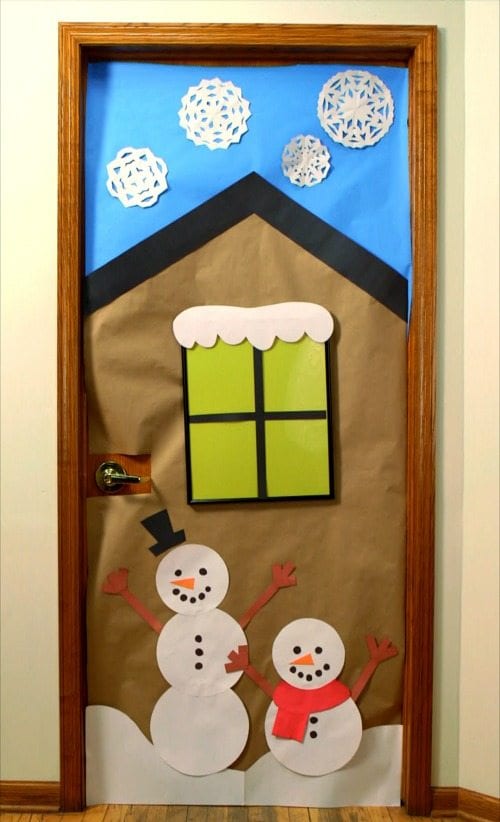 Fact: the more snowflakes, the better! This is another door we created in our how-to video. 
7. Love from Olaf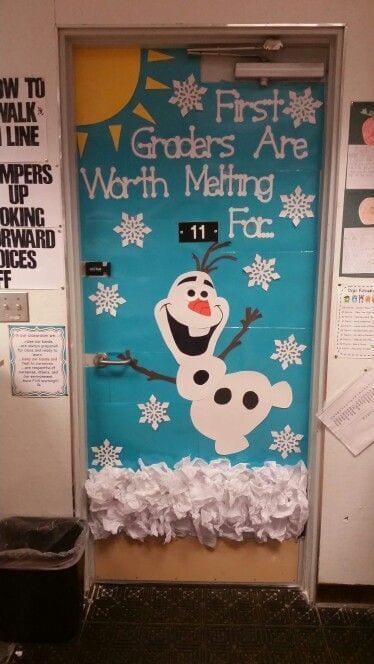 Source: Unknown 
He's so adorable and lovable. Here's a little Olaf joy to add to your classroom. 
8. Mustache Pun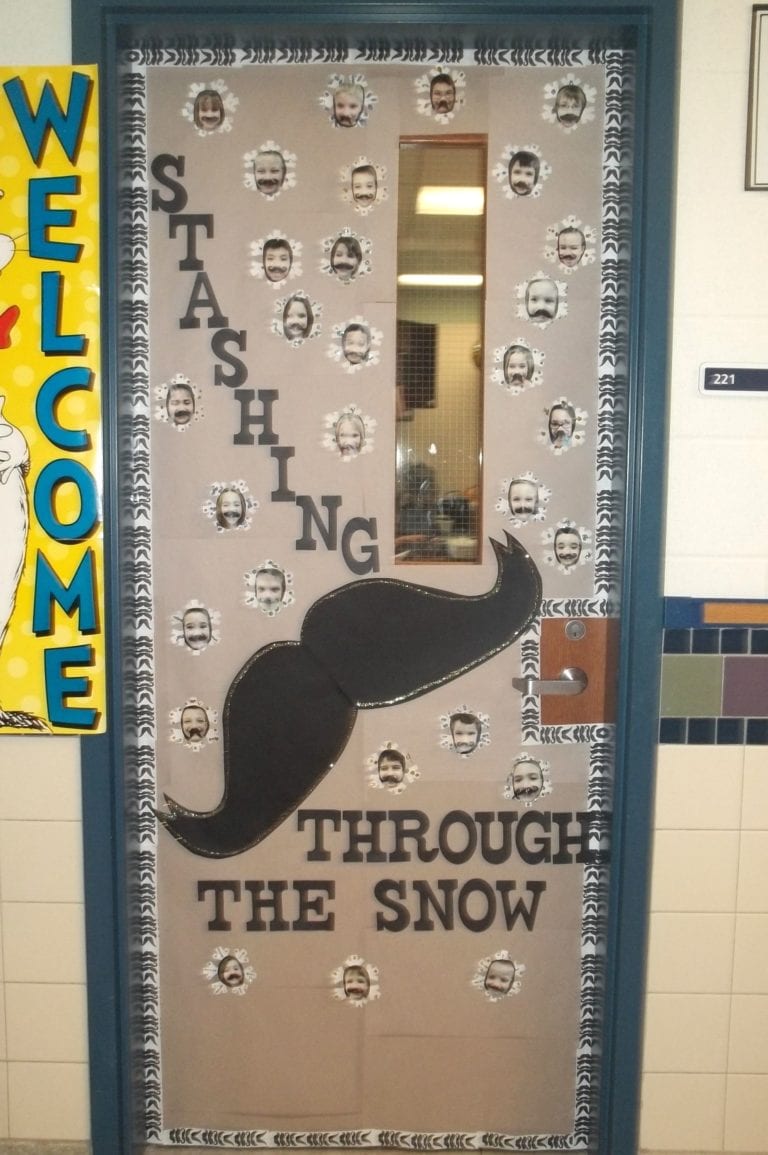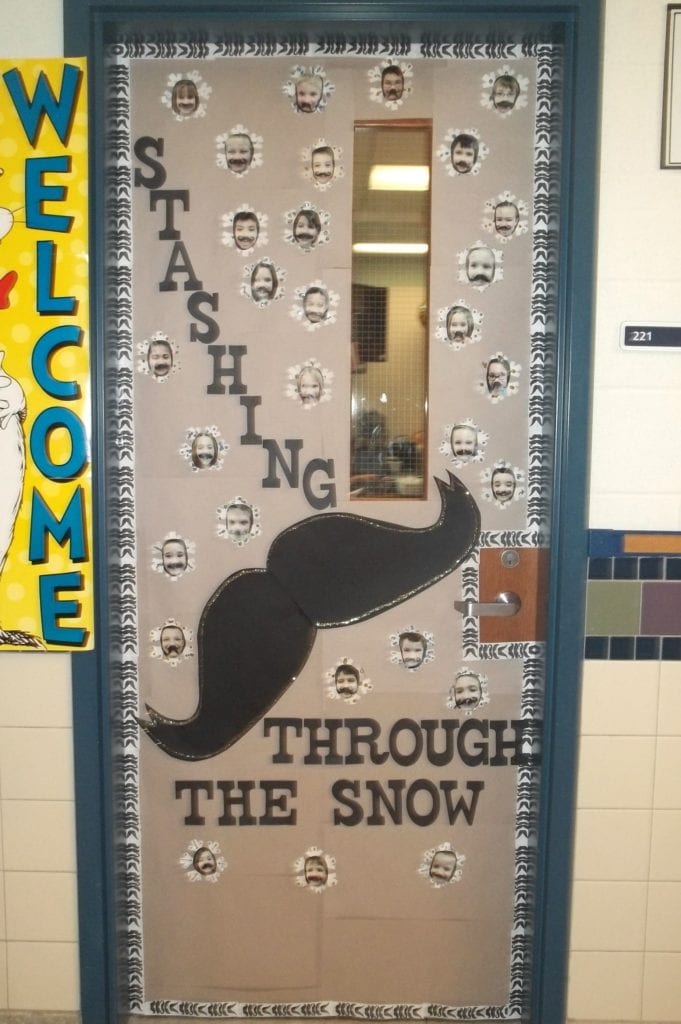 Source: Unknown 
You don't have to do a winter theme. Look at this creativity! 
9. A Nod to Snoopy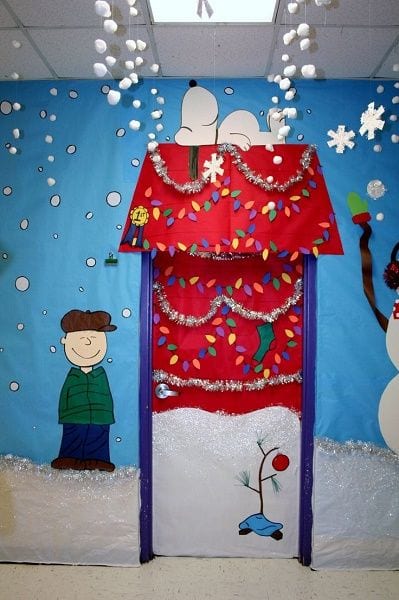 Source: Unknown
It's a Peanuts-inspired countdown to holiday break!
10. Warm up with a Latte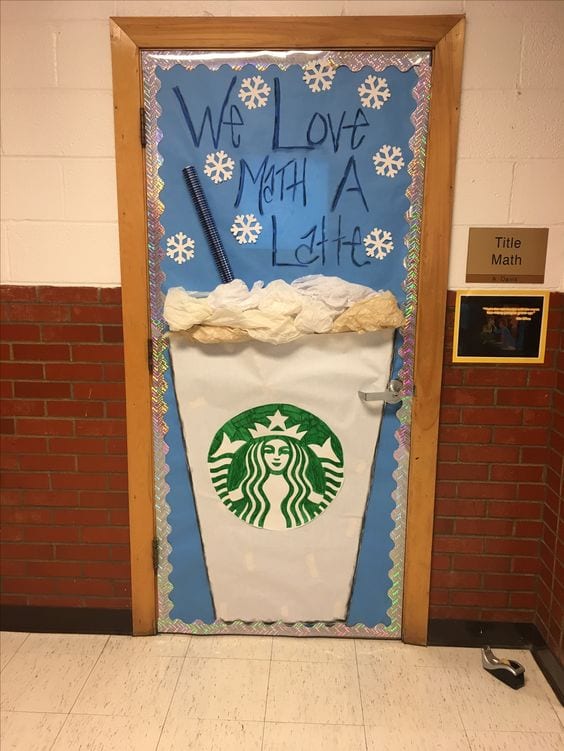 Source: Unknown 
This would be a big hit with middle school and high school students. 
11. The Grinch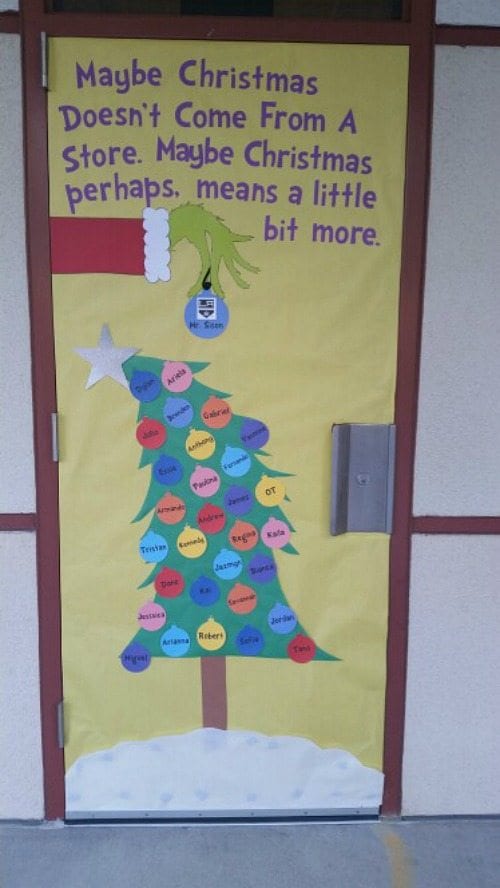 Source: Unknown
This is a wonderful way to display students' names during the holiday season.
12. Life-Size Snow Globe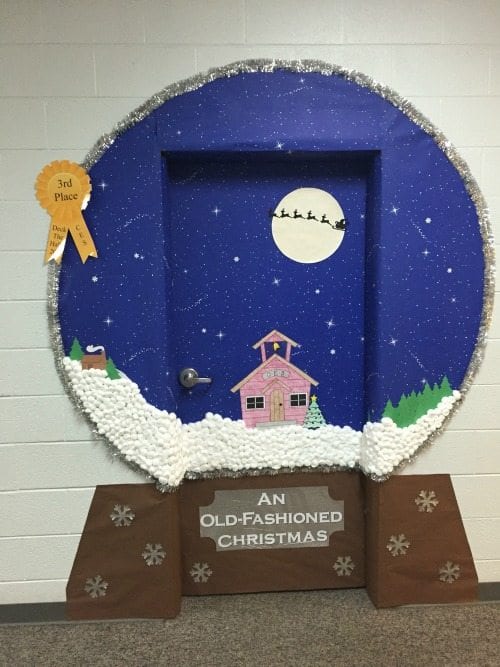 Source: Unknown
If they only took third place, then who took first?
13. Unique Snowgirls and Snowboys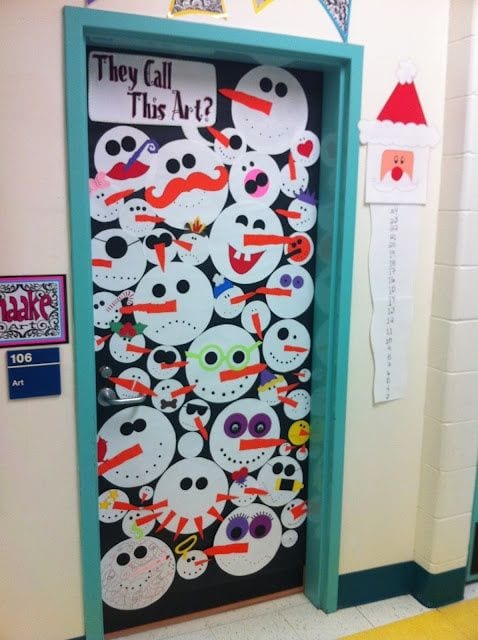 Source: Imagenes Educativas
All your students can make their own snowman for this easy classroom door design! 
14. The Polar Express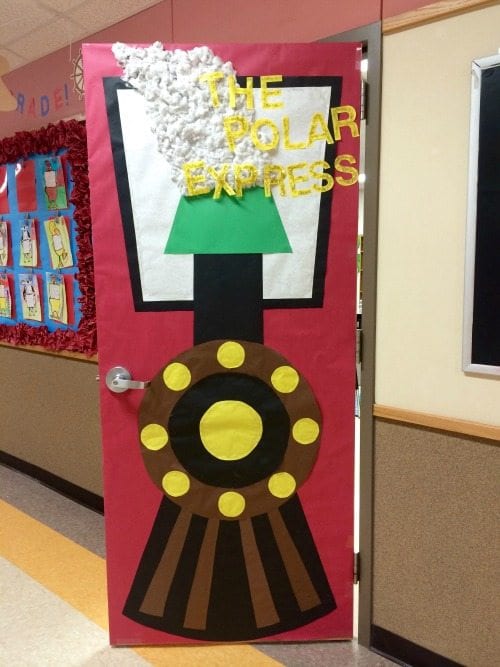 Source: Unknown
Choo, choo. Here comes the train.
15. Polar Bear Classroom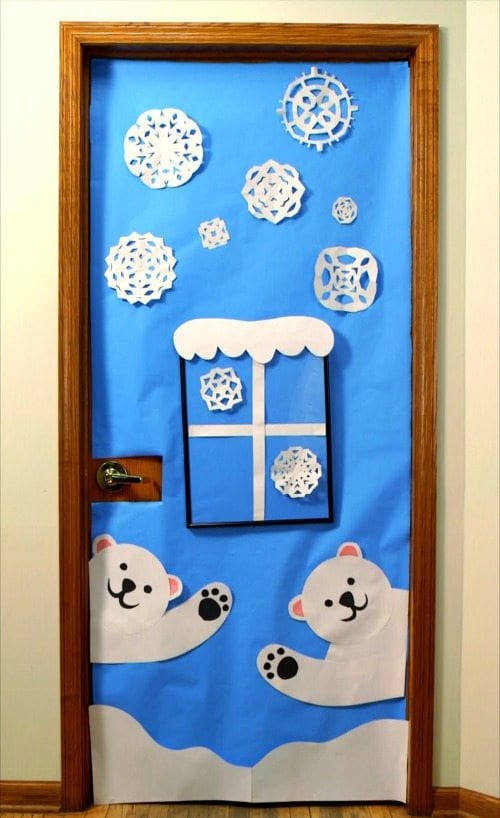 Say hello to your polar bear friends! Another favorite of ours, and one that we created in our how-to video. 
16. 3-D Snowman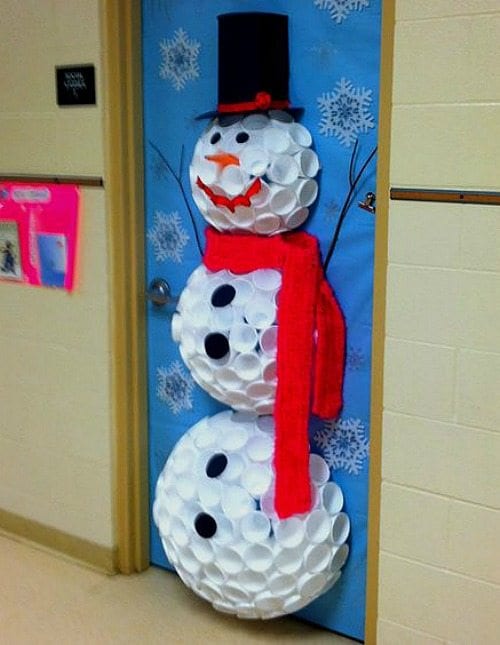 Source: Kids Creative Chaos
We love this 3-D snowman.
17. The Ugly Sweater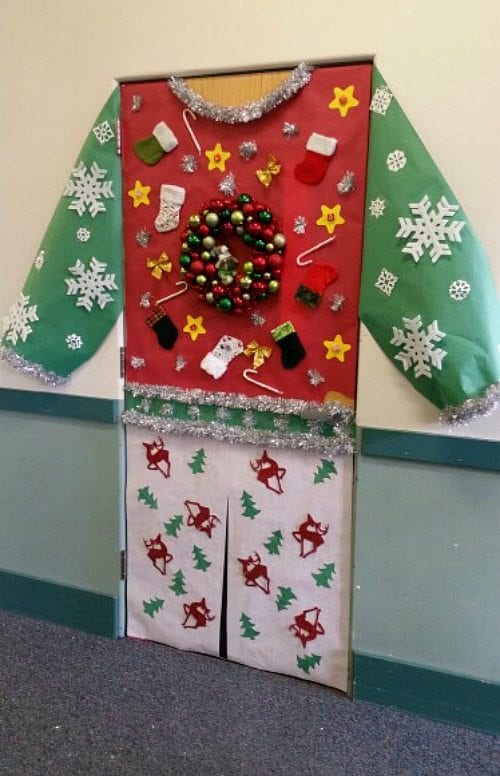 Source: Unknown
The more bling, the better!
18. Penguin Heads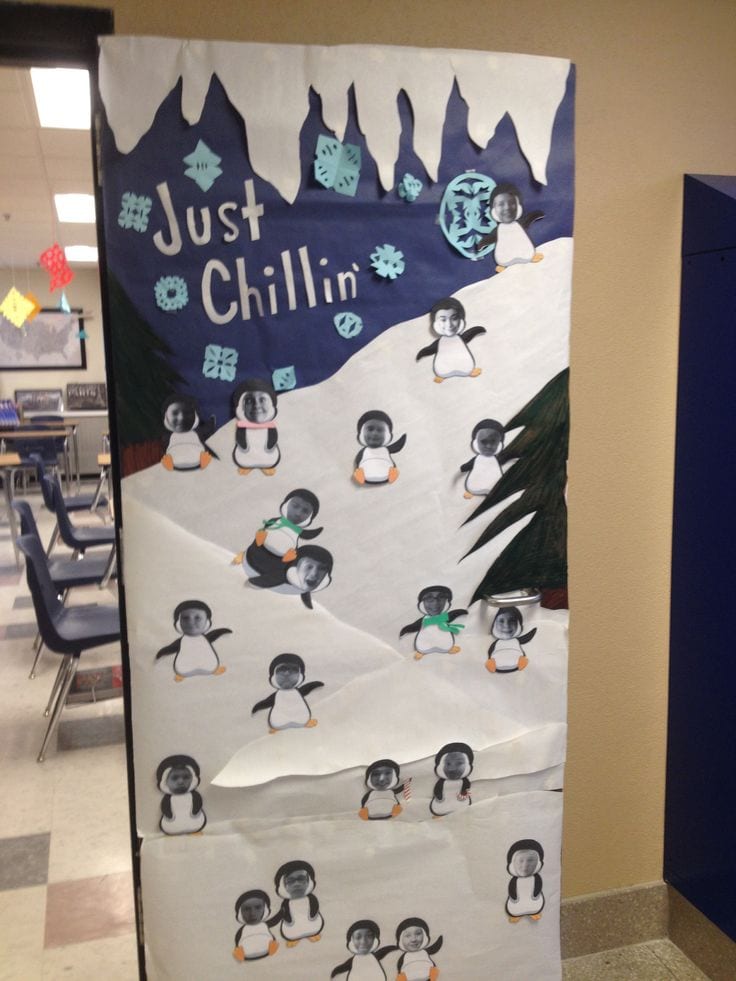 Source: Unknown 
This is another great idea for featuring your students! Just put their faces on the penguin heads. 
19. Globes of Giving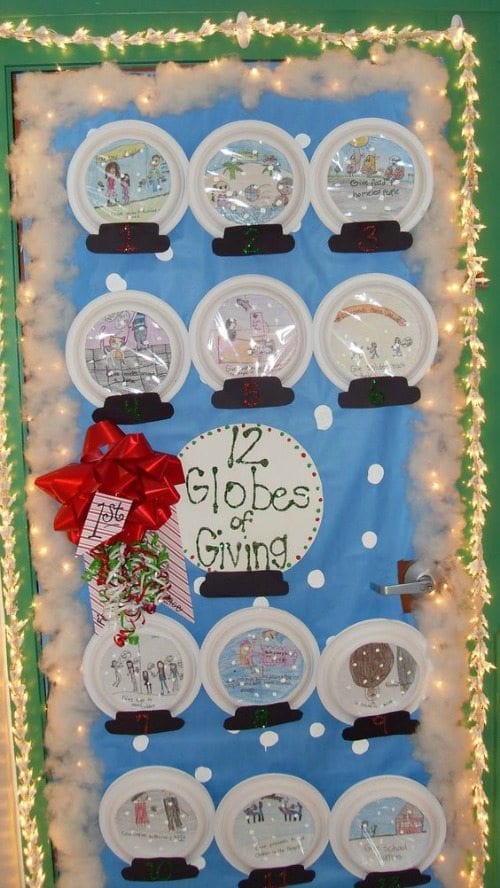 Source: Judson School District
Get your students involved in this one!
20. Time for Cookies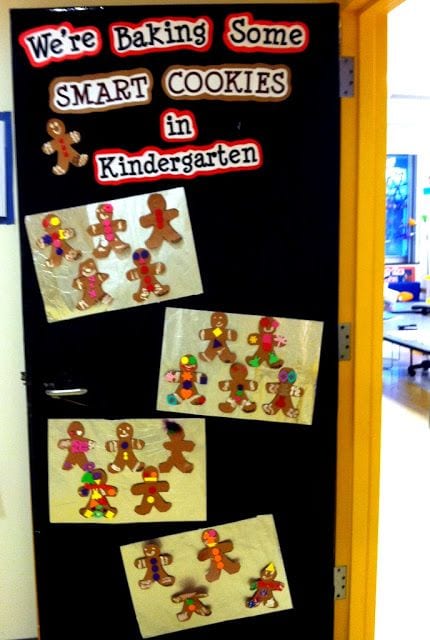 Source: Kinder Wife
Have some extra baking sheets? You have a door in the making! 
21. Elf on the Shelf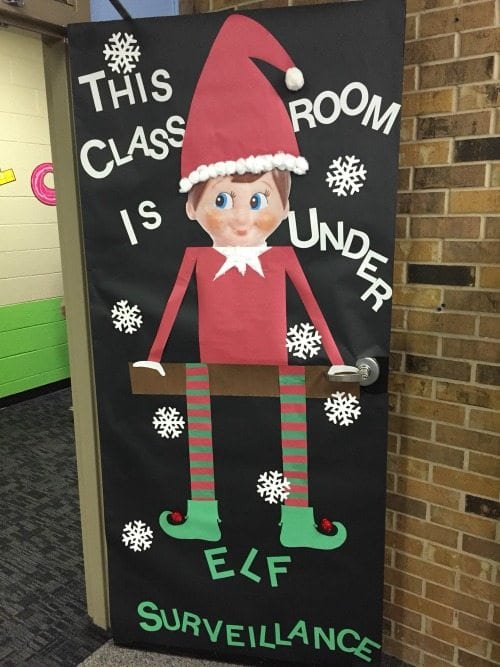 Source: Unknown
Do you do Elf on the Shelf in your classroom?
22. Peeking Polar Bear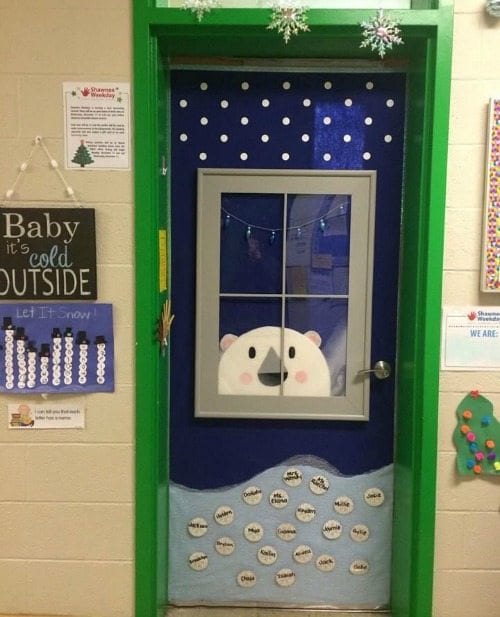 Source: Unknown
We love this peek-a-boo polar bear.
23. Classroom Present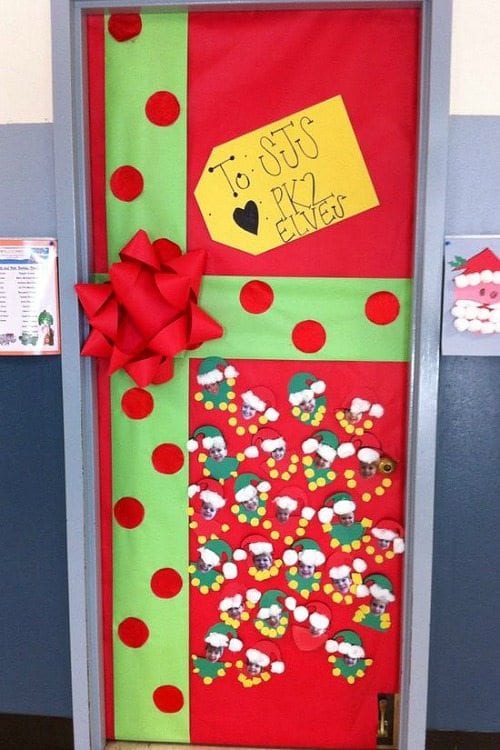 Source: Unknown
Portray all of your students as little elves!
24. Nightmare Before Christmas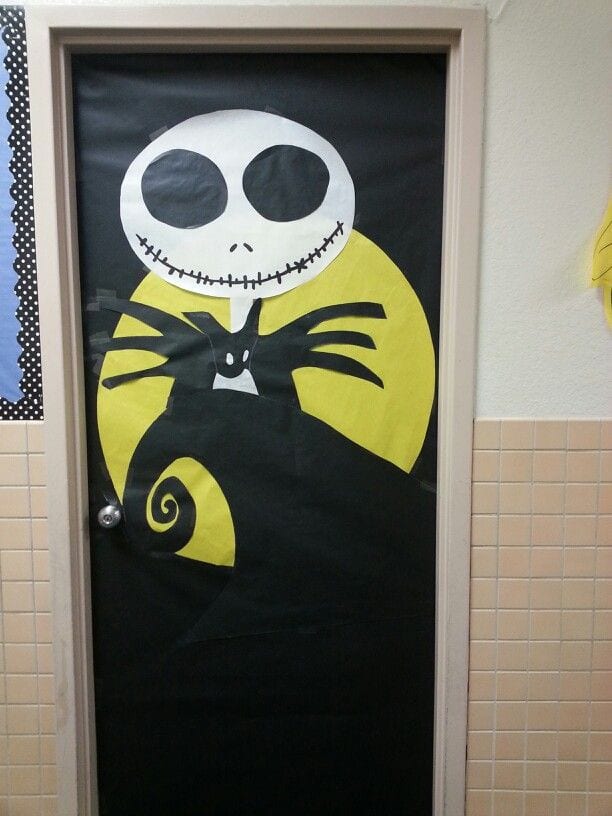 Source: Around the World Christmas
If you're looking for a different color scheme, this door might be for you. 
25. Melting Snowman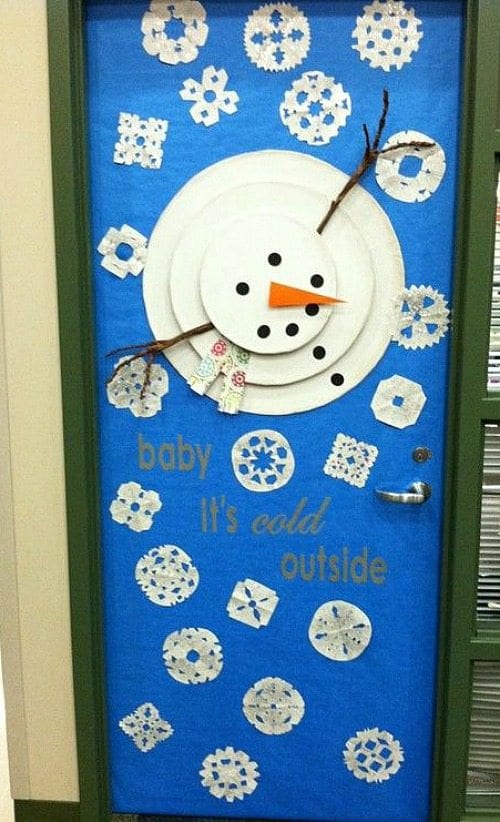 Source: Beg, Borrow, Steal
Have all of your students make a snowflake to put on the door!
26. Snow Owls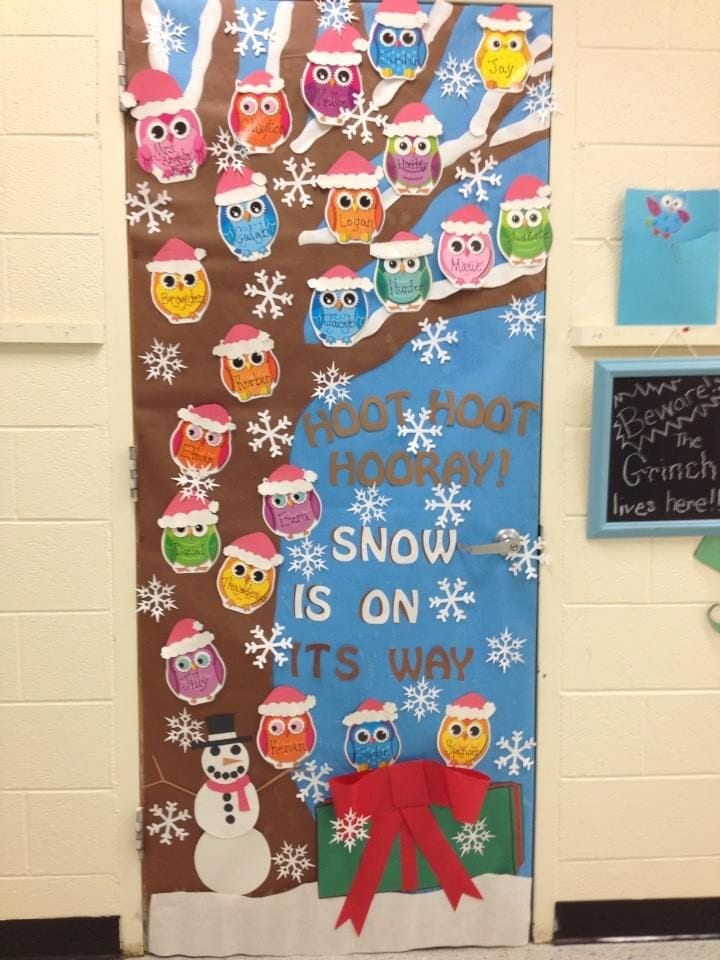 Source: Unknown 
It's always a good time for owls! 
27. Winter Kindness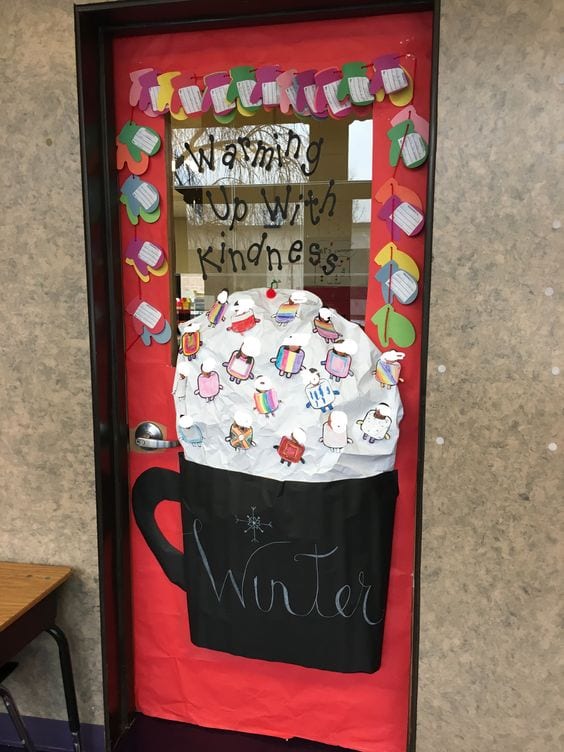 Source: Unknown 
It's also always a good time to promote kindness in your classroom. 
28. A Yeti Welcome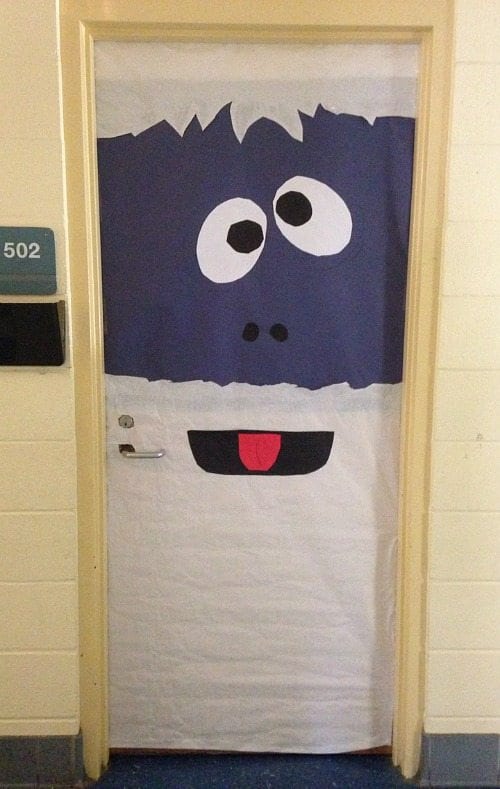 Source: Unknown
The eyes make this door!
29. The Minion Elf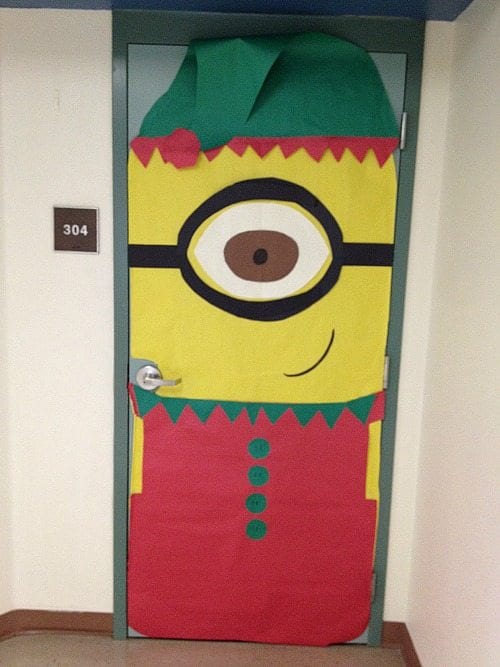 Source: Unknown
Minions are good any time of the year, but they're really awesome during the holidays.
30. Fun with Frosty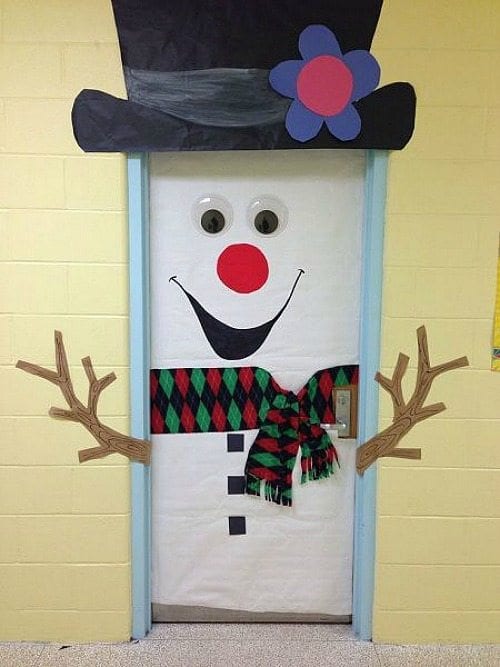 Source: Unknown
Frosty offers a perfect and friendly welcome.
31. Igloo and Bubbles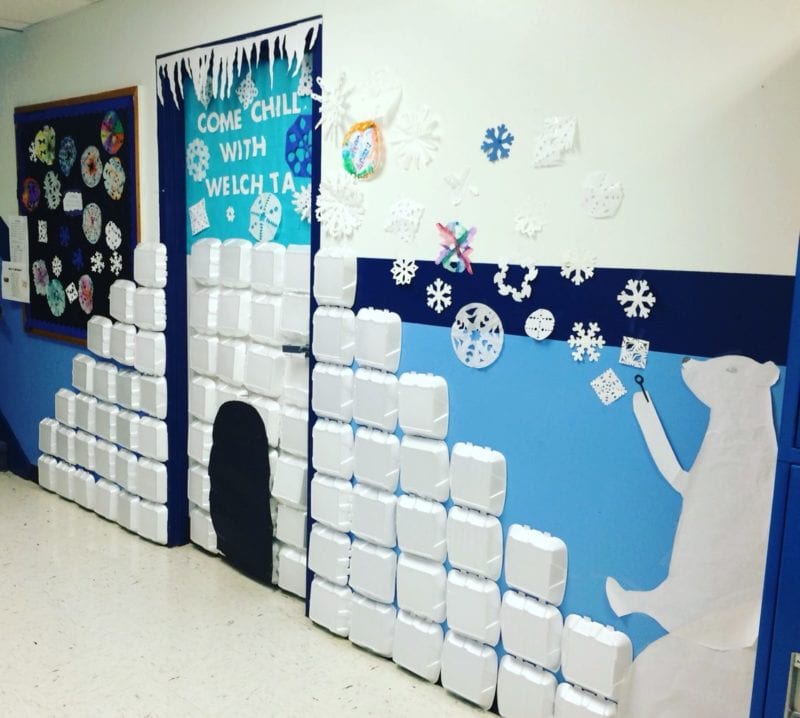 Source: Unknown 
Why yes, that is a polar bear blowing bubbles and take-out containers turned into an igloo! 
32. Mittens in the Snow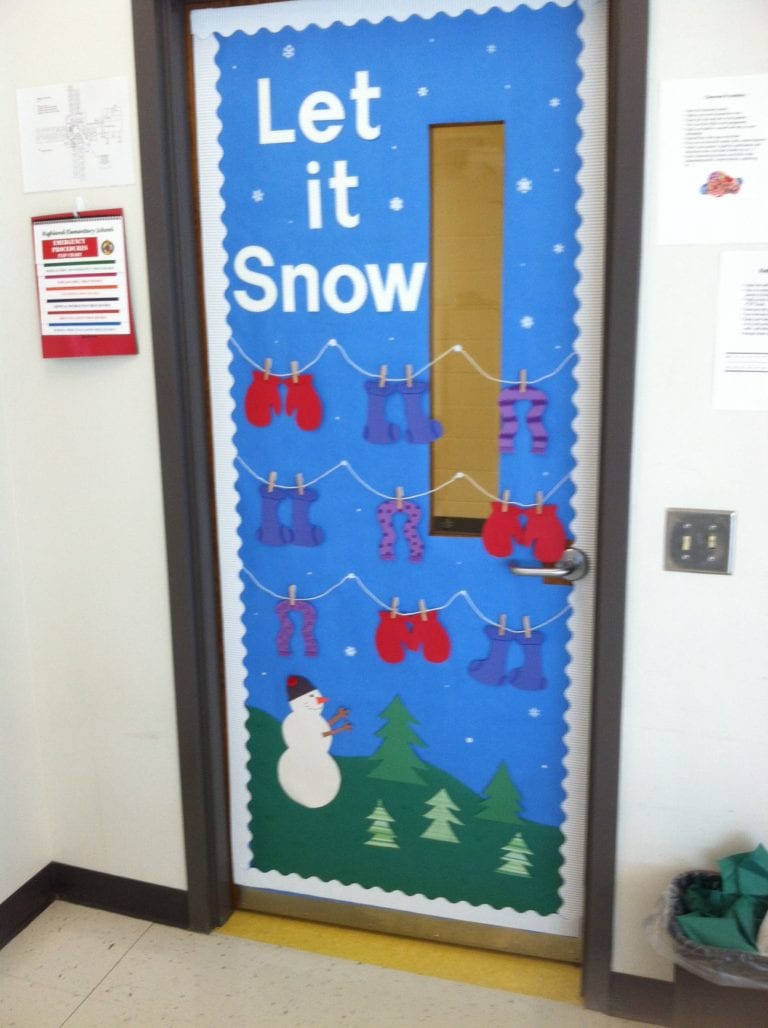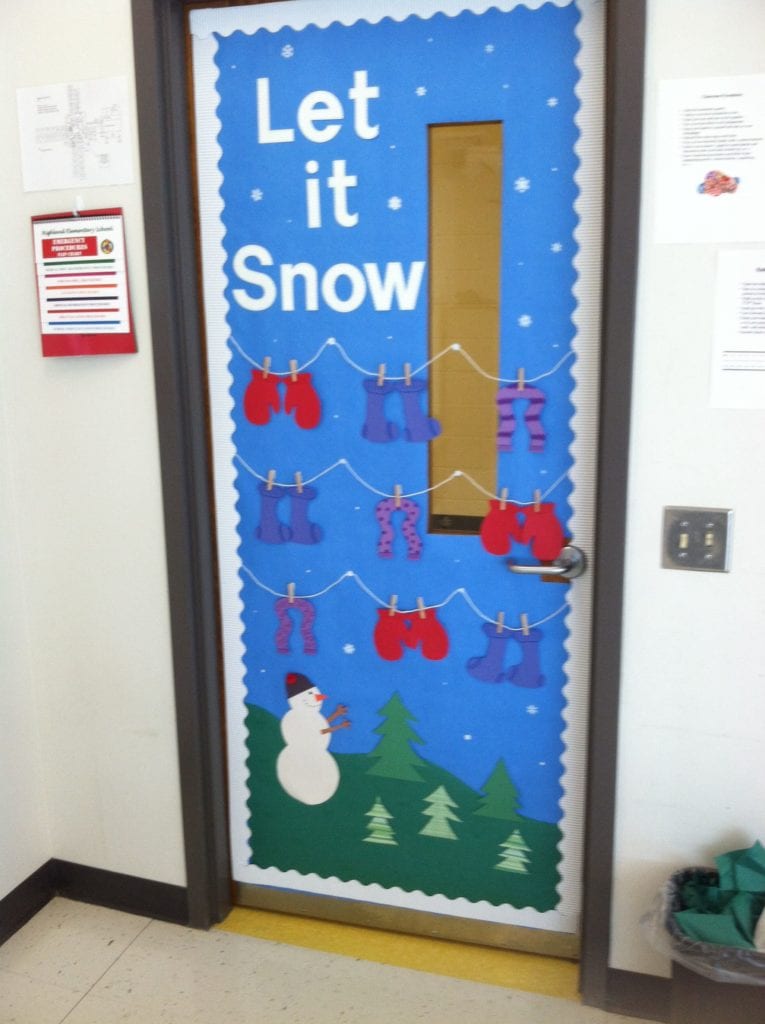 Source: Unknown 
Mittens are an easy and cute way to personalize your classroom door. Each of your students can cut out their own! 
33. 3-D Tree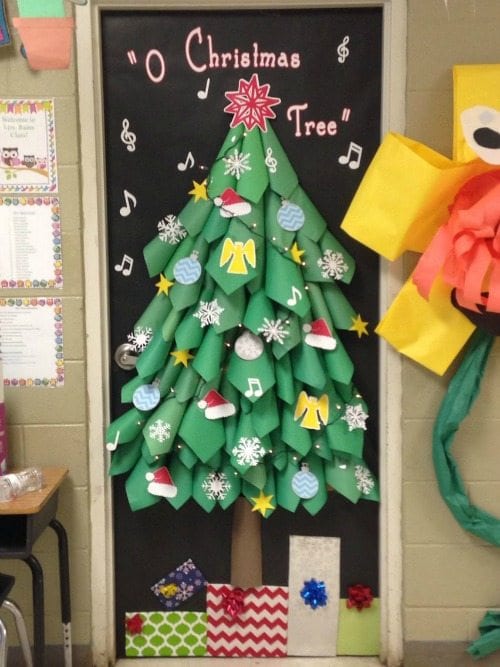 Source: Amanda Harper
The 3-D design of this tree is awesome.
Check out our video on how to make three of these doors.
Do you have a great winter door? Share your photos with us in our WeAreTeachers HELPLINE group on Facebook.
Plus, check out our favoritewinter crafts.