[ad_1]

We've gathered the top 30 educational Hulu shows that make the most of screentime. For your distance learning curriculum or learning at home with your own kids, these are the best options currently available.
Note to teachers: Some schools block Hulu, which requires you to use Hulu's offline feature to download preferred shows and use them during class. Also, grade recommendations were made by our editorial team, but of course, you are always the best judge of the appropriateness for own children and students.
Best educational Hulu shows for elementary school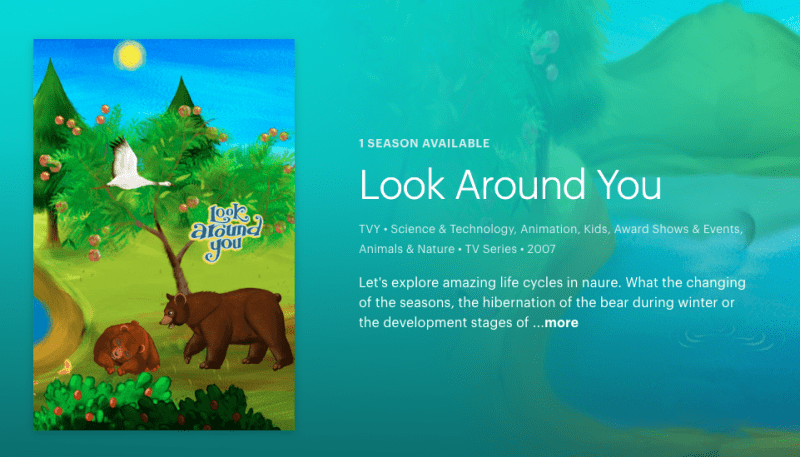 Concertino
This musical series introduces kids to the joys of classical music. Watch orchestral musicians play instruments such as the harp, piano, violin, and flute, interlaced with animated fun.
Crafty Rafty
This fun series encourages kids to create art out of everyday objects. Transform items that would have hit the landfill into artistic masterpieces. 
Earth Day: The Elephant in the Room
Say hello to the gentle giants of the animal kingdom, elephants. 
Go Eco
Visit the habitats of animals and learn more about what makes them tick in this animated, nature-focused series. 
How It's Made
Kids will love learning how everyday objects are manufactured in some of the most high-tech factories around the world.
Jane
Find inspiration in the life of Jane Goodall as she studies our adorable animal relatives, chimps. 
Lego Masters
So you think you're a LEGO master? Watch as twelve teams of two compete against each other in brick-building challenges that will inspire kids to take their LEGO collection to an entirely new level. 
Look Around You
Explore the amazing life cycles that make our world so unique, from the changing of the seasons to the development stages of the butterfly in this animated mini-series for kids.
March of the Penguins 2: The Next Step
Your kids won't even realize that they're soaking in important lessons on geography and science as they follow two adorable penguins in their never-ending quest to survive. 
Mr. Snail
Little ones will enjoy meeting Mr. Snail and exploring our natural world from a snail's perspective. 
Best educational Hulu shows for middle school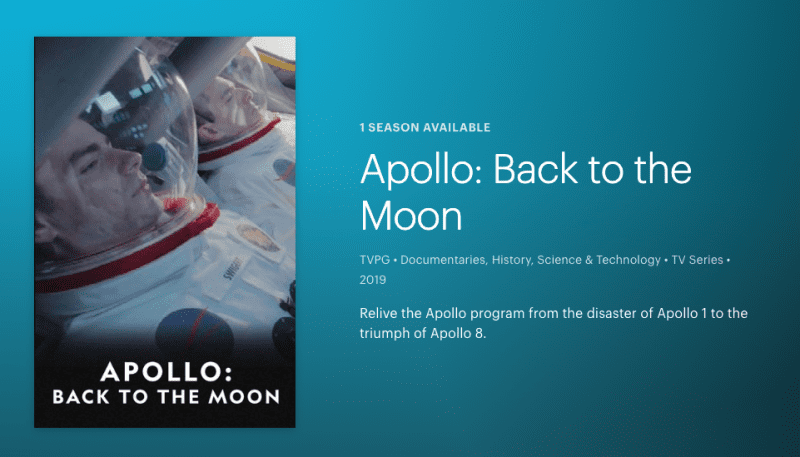 Apollo: Back to the Moon 
Experience the challenges and thrills of the Apollo program from the disaster of Apollo 1 to the triumph of Apollo 8.
Bob Ross: The Joy of Painting
Take a virtual art class with the master of landscapes, Bob Ross. Meditative and relaxing, this is a great show for any kid looking to hone her art skills and relax her brain for a spell. 
Horrible Histories
Based on the best-selling books for kids, Horrible Histories takes an in-depth and often hilarious look at history's most horrible moments.
Mythbusters
Adam Savage and Jamie Hyneman, two special effects experts with more than 30 years of experience, set off to dispel common myths via scientific testing. 
Out There with Jack Randall
Jack Randall isn't afraid of reptiles: watch as he dives headfirst into crocodile-infested swamps, reaches into giant lizards' burrows, and visits with deadly pythons in this fun and educational series.
Secrets of the Zoo
Go behind the scenes at the Columbus zoo, where nearly 6,000 veterinary cases and well over 100 births each year challenge the zoologists that work hard every day to care for the zoo's most precious animals. 
Shark Week
Shark Week showcases the world's deadliest marine hunters. You'll learn how they've survived for millions of years, and what dangers they face today.
Superstructures: Engineering Marvels
Learn what it takes to build two engineering marvels, a massive cargo ship, and the International Space Station. 
Tanked
Follow along with Wayden and Brett, owners of the largest aquarium manufacturing company in the US, and learn how they create the most interesting aquariums in the world. Learn the science behind what it takes to care for our favorite finned creatures.
Vets Saving Pets
Budding vets will want to watch this show that highlights the lifesaving efforts of the vets at the Emergency Veterinary Trauma Center in Toronto, one of the busiest animal care facilities in Canada.
Best educational Hulu shows for high school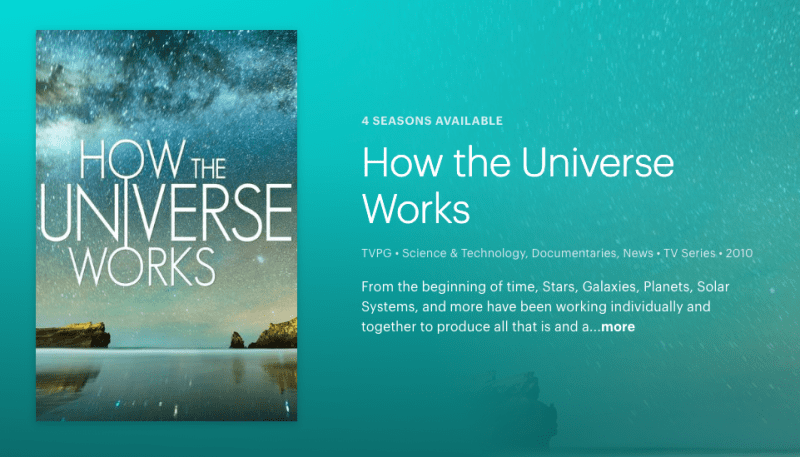 Bizarre Foods
Bizarre Foods will teach kids more about geography, history, and cultures around the world while taking a virtual bite into unique dishes, drinks, and desserts that may or may not make your mouth water. 
Buried Secrets of WWII
Explore the many mysteries that still surround some WWII battles and campaigns in this engaging three-episode series. 
Game Changers
Meet the business and media leaders who changed our world. Learn the skills they had to hone to get there and the many challenges they faced on the road to success.
How the Universe Works
Delve into the science and mystery behind the cosmos. 
Man Vs. Shark
Delve into the exciting world of Marine Biology with biologist and shark suit inventor, Jeremiah Sullivan.
NASA X
Go behind the scenes with NASA scientists, researchers, and engineers as they work on the projects that will take us out-of-this-world tomorrow. 
Snake City
Reality and natural science collide in this documentary series that profiles venomous snake handlers Simon Keys and Siouxsie Gillett.
Survivorman 
Survivorman Les Stroud trained for years to be able to survive in some of the world's harshest environments with little more than a multitool. Learn lessons on nature … and life … as you follow along on his incredible adventures in diverse ecosystems. 
The Tesla Files
The Cold War and WW2 spycraft are the focus of this series surrounding genius inventor Nikola Tesla.
What on Earth?
 Take a seat and experience our planet from afar: see massive tsunamis in action, a whirlpool in the ocean the size of a state, and more incredible happenings best experienced from the comfort of your sofa.  
What educational Hulu shows, movies, or documentaries do you use in your classroom? Come share in ourWeAreTeachers HELPLINE group on Facebook. 
Looking for more educational content to stream STAT? Check out our guide to the best educational shows on Netflix. 
[ad_2]

Source link