13. Celebrate success in Spanish.
What's more exciting the Bien Hecho Lady Bug? This stamp is also available in Excelente, Está Perfecto, and Continuar A Tratar. 
$8
Buy it.
14. Make your student's day.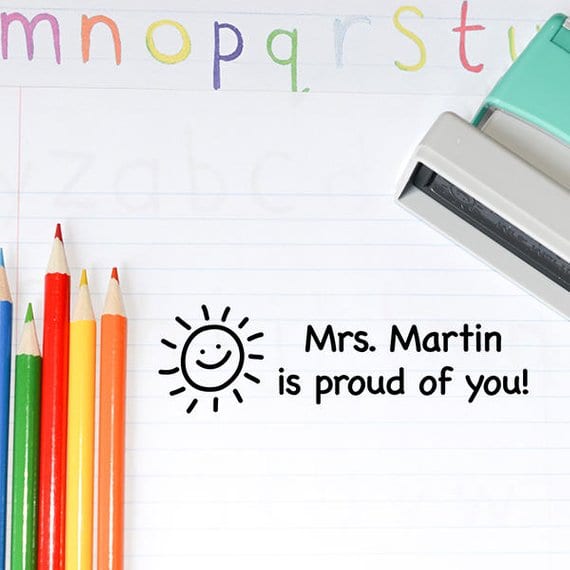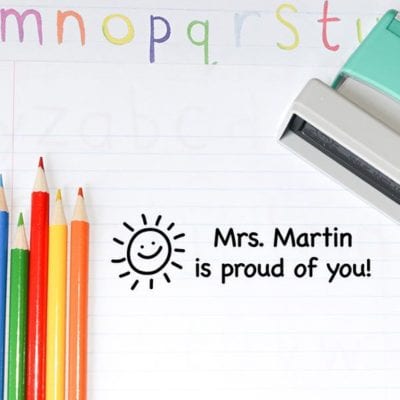 Words are powerful tools, and there is nothing quite like a "I'm proud of you" message to make a child's day! 
$12
Buy it.
15. Help your students learn American Sign Language.

These easy-to-read stamps are a fun way to introduce American Sign Language to your students. Add this to your literacy station, and kids will have a blast spelling out their names and other words.
$22 
Buy it.
16. Use this stamp as a hall pass.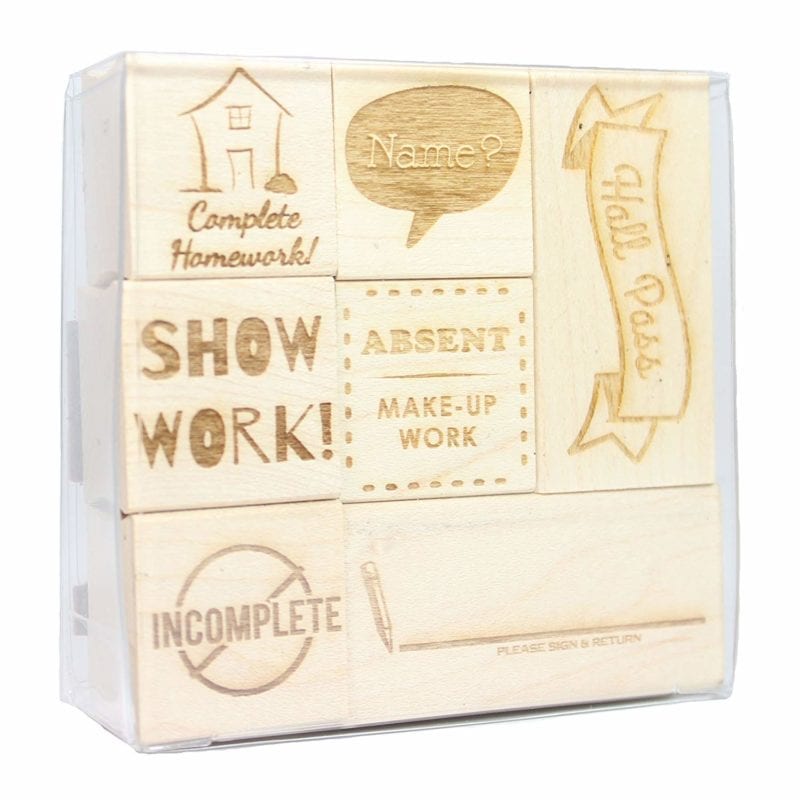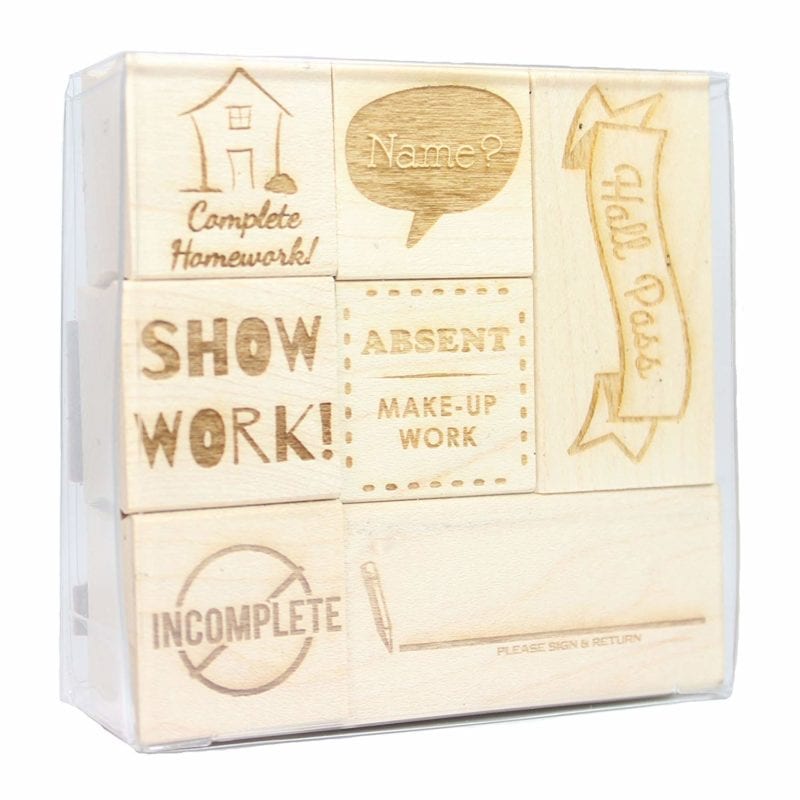 These engraved wooden stamps are neat, well made, and fulfill a teacher's basic stamp needs. But there is one stamp in particular that makes this set stand out: the hall pass. What a great idea! Grab a nontoxic ink pad and stamp the hall pass right on your students' hands. No more germy hall passes that end up tossed on the bathroom floor!
$15
Buy it.
17. Keep things confidential.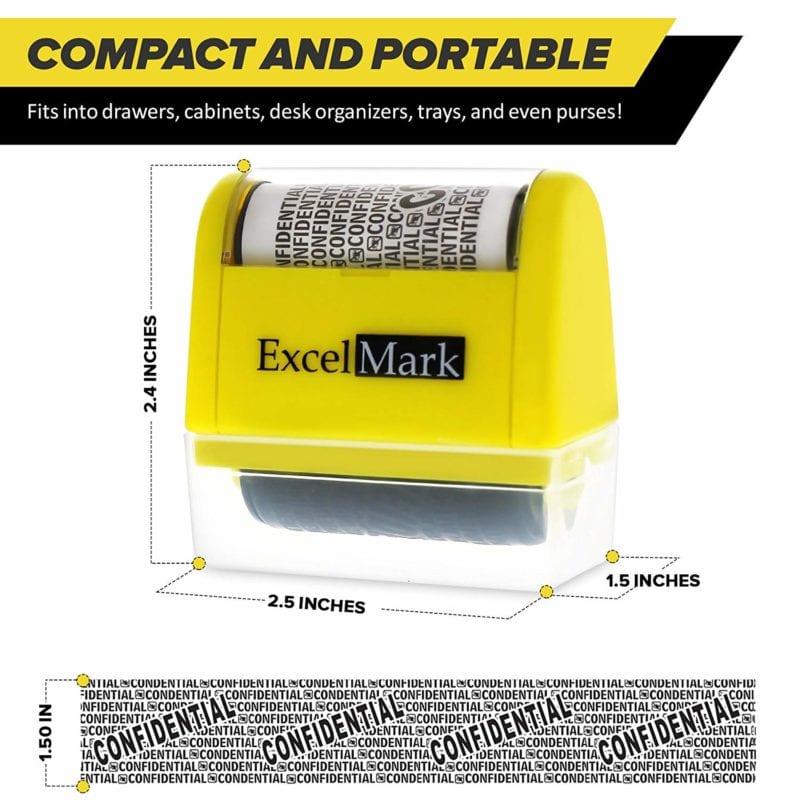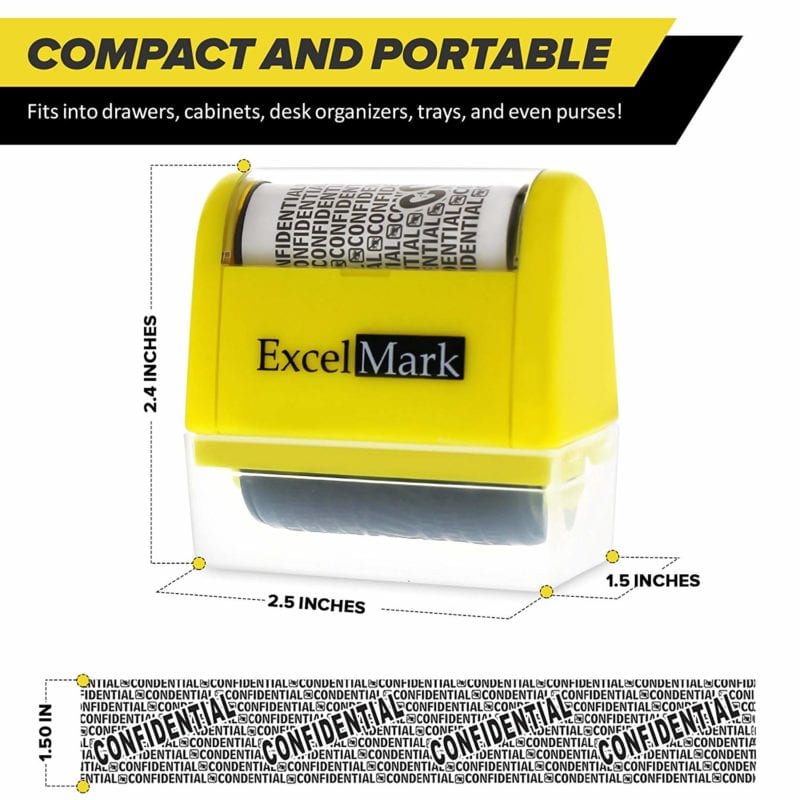 This stamp is great for sensitive student information, or for when you want to keep work anonymous.
$8
Buy it.
18. Personalize your classroom library.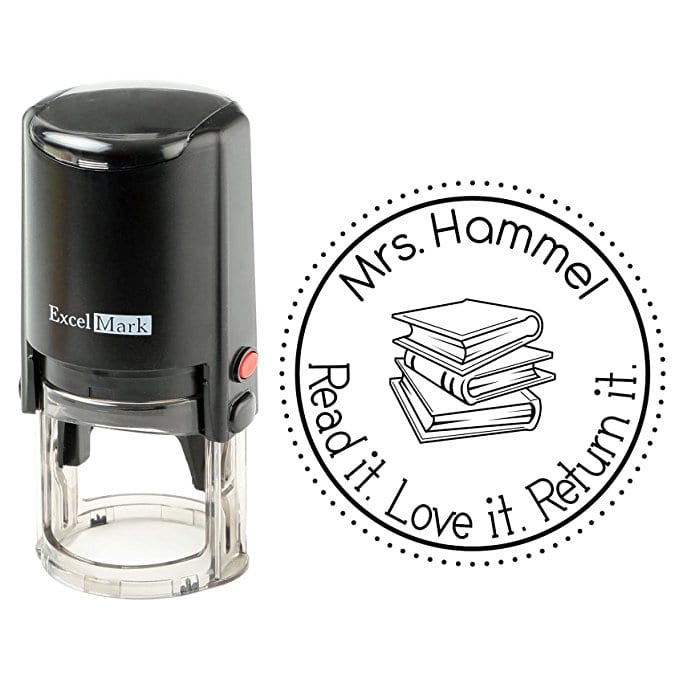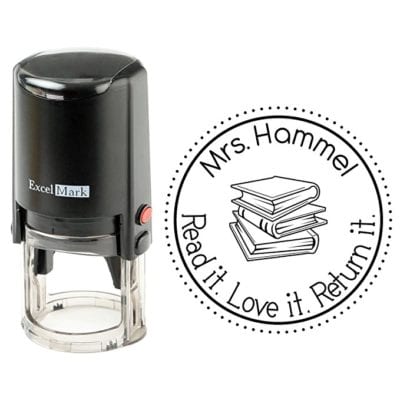 Use this stamp, and your students will never have to wonder if the book in their backpack belongs to your classroom library or the school library. Available in four different designs.
$18
Buy it.
19. Get work turned in on time.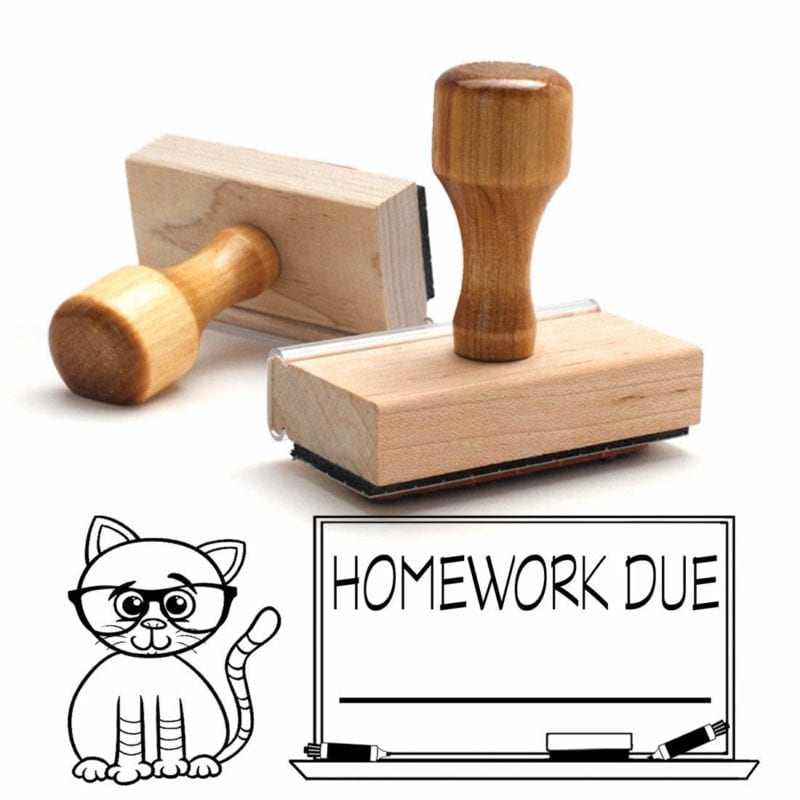 Use this stamp to help your students keep on top of homework deadlines. 
$22
Buy it.
20. Teaching math? Grab one of these base-10 stamps.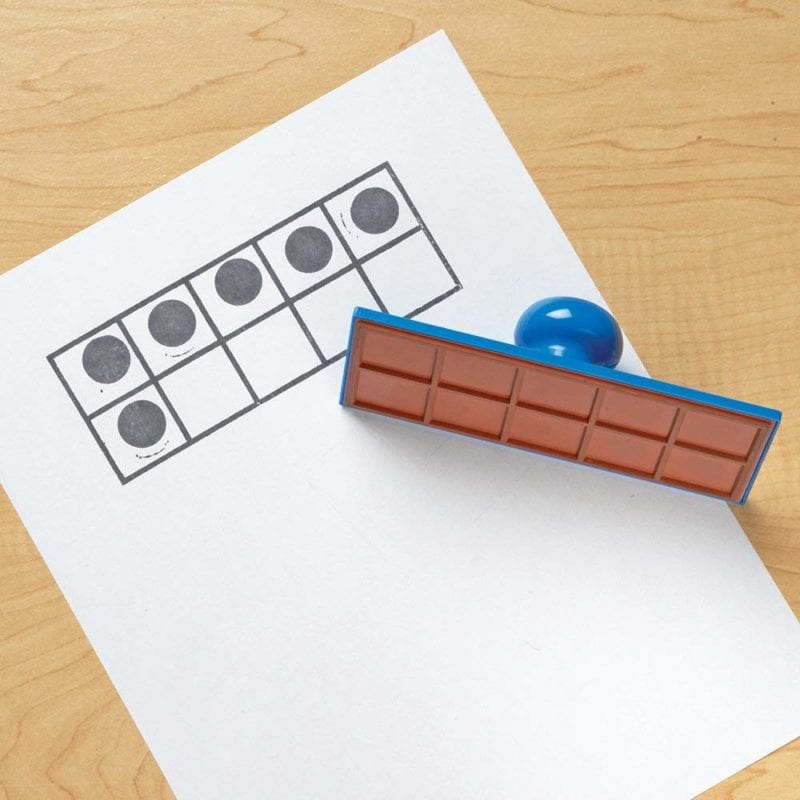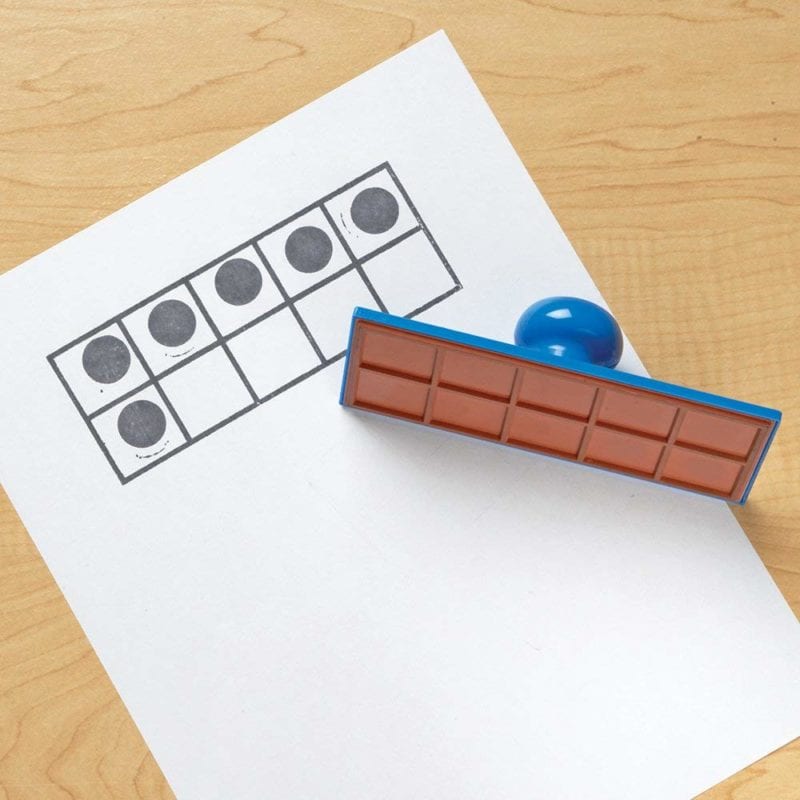 Quickly stamp a ten frame and have your students fill in the each square. The two-piece set includes the ten frame and the dot stamp. This can also be used to help students learn how to count by tens.
$8
Buy it.
21. Explore the world in your social studies class.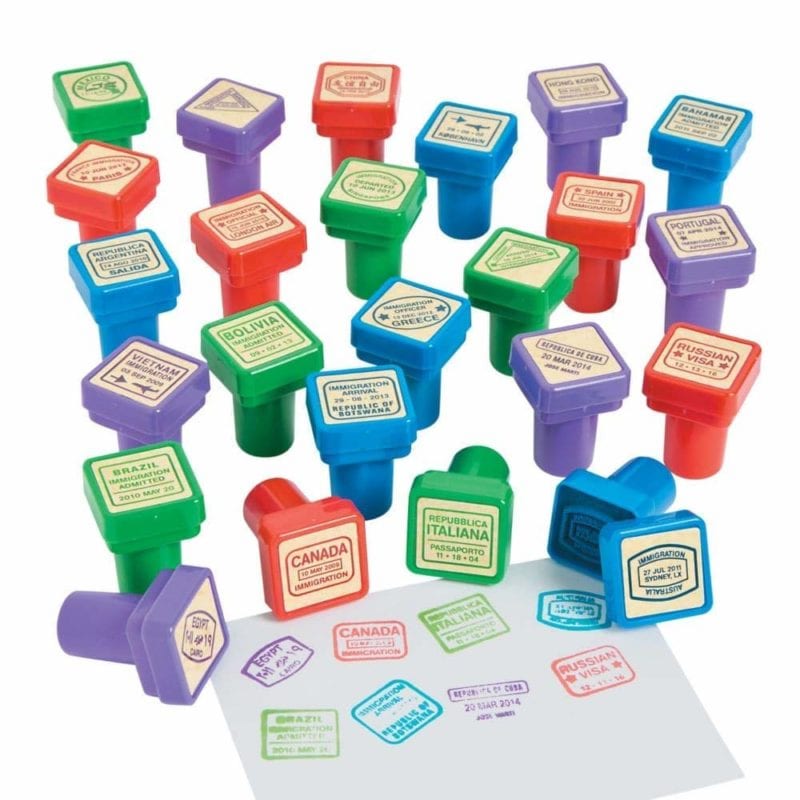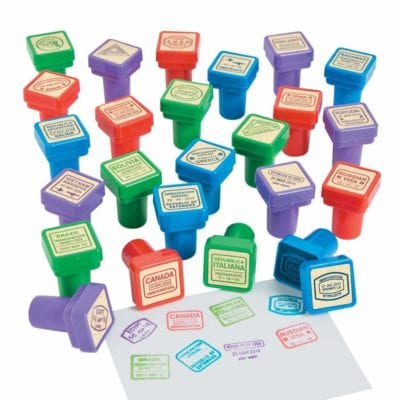 Spice up your social studies class and take your students on a trip around the world. Grab a few blank passports and use these stamps (all 24 of them) to teach your class about other cultures and countries.
$9
Buy it.
22. Let your bitmoji praise your students!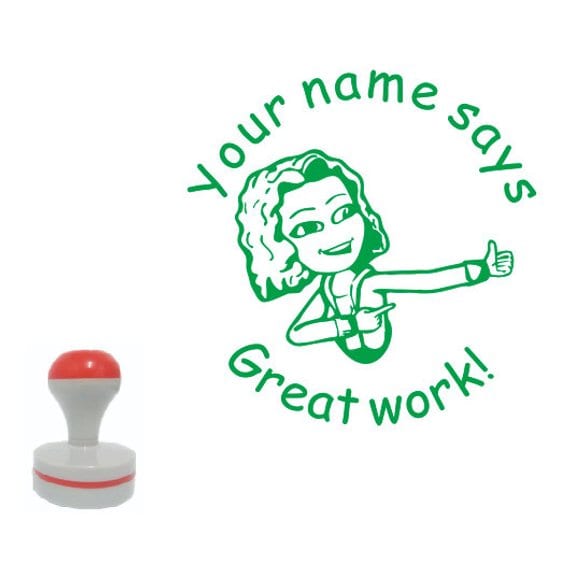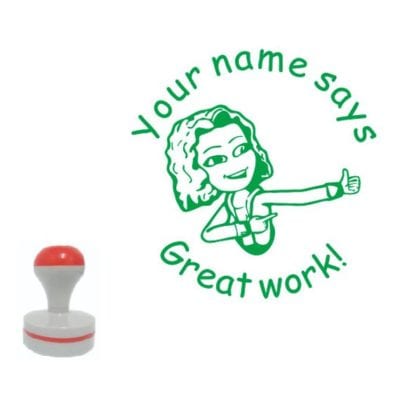 Personalize your own 40 mm bitmoji stamp! Each stamp purchase comes with your own ink pad, available in eight colors.
$13
Buy it.
23. Jump on the unicorn train.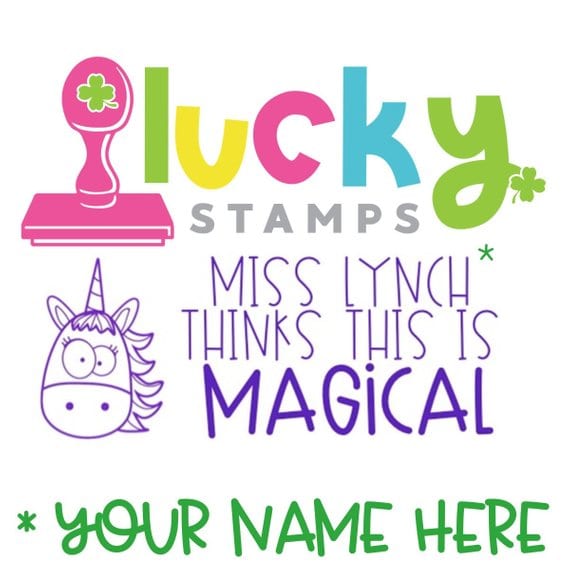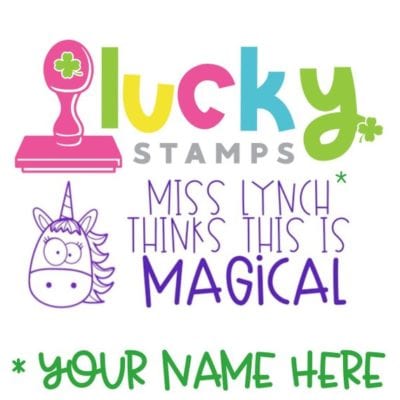 Did your students create magical work? Let them know! This personalized unicorn stamp is too cute not to use!
$21
Buy it.
24. Point out students' smarts.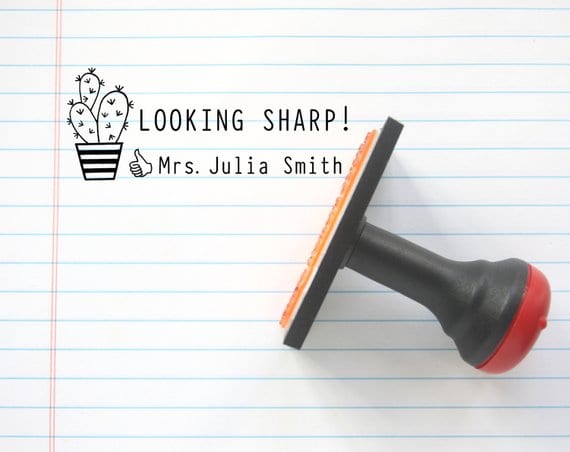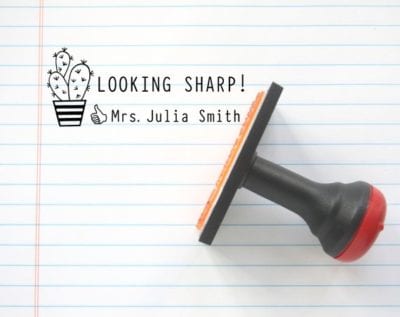 A cactus pun and a Facebook "like" all in one stamp? Yes please!
$10
Buy it.
25. A personalized stamp for Spanish teachers, too.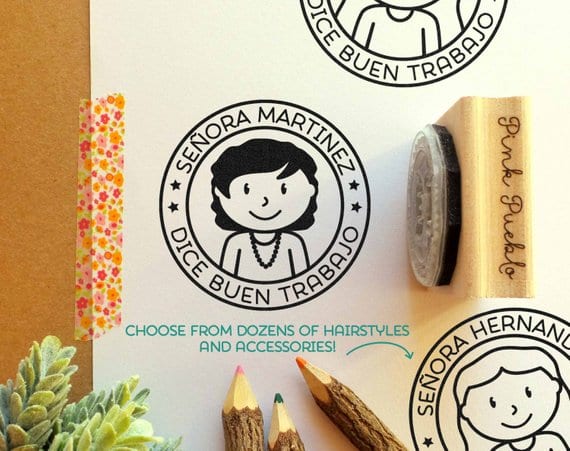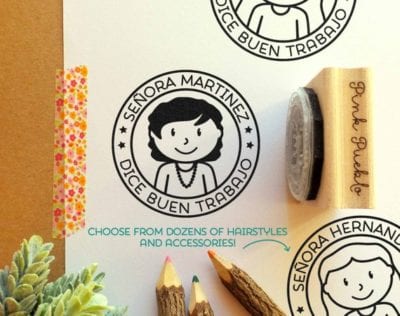 Fully customizable and a great way to "dice buen trabajo."
$27 plus free shipping
Buy it.
What are your favorite teacher stamps? Come share in our WeAreTeachers HELPLINEgroup on Facebook. 
Plus, check out our favorite teacher bags.