What are the best educational Netflix shows? We asked members of our WeAreTeachers HELPLINE, and here's what they had to say.
But first, a couple of tips. Some teachers told us that their schools block Netflix, so they use Netflix's offline feature to download certain shows and use them during class. Others wondered about the legality of streaming Netflix in the classroom. While Netflix does prohibit public screenings of its content, representatives have said that this prohibition does not include classroom use. It's a bit of a legal gray area, however, so use your discretion, and feel free to contact Netflix with any questions.
Best educational Netflix shows for elementary school
1. Bill Nye, the Science Guy
Lots of teachers mentioned using this Disney Channel classic to teach concepts like gravity, light, and evolution.
2. The Magic School Bus
When a science concept just isn't clicking for your students … Ms. Frizzle to the rescue! Stream episodes on the human body, gardening, weather, and more.
3. Octonauts
If you teach about the ocean, chances are there's an Octonauts episode related to your unit.
4. Sid the Science Kid
Great for introducing younger students to observation and the scientific method.
5. Super Why!
A fun reward for your beginning readers … watch Whyatt and his pals solve problems through the power of reading.
6. Brainchild
This science-based show answers all sorts of questions kids tend to ask.
7. Ask the Storybots
The only thing more curious than the bots are kids. Celebrity appearances and a music video at the end of each episode only add to the fun.
8. The Who Was? Show
Based on the popular book series, this live-action sketch-comedy show brings important historical figures, like King Tut, Marie Antoinette, and Pablo Picasso, to life in an entertaining and hilarious way. 
Best educational Netflix shows for middle school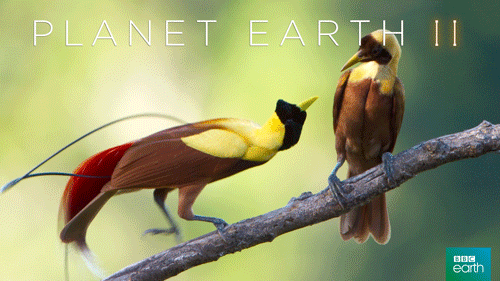 9. A Girl Like Her
"I use this movie with my seventh and eighth graders to talk about bullying and suicide. I ask for parental permission slips first." —Krista H.
10. Brain Games
Help students understand the brain science behind just about everything, from fear to persuasion to exercise.
11. Life
This incredible series, narrated by David Attenborough, explores life on Earth in extraordinary detail.
12. Planet Earth
This award-winning documentary series is perfect for middle school science or geography classes.
13. Wild China
An amazing documentary series about the natural habitats of China. Colombia: Wild Magic is a similar title.
14. Kevin Hart's Guide to Black History
Comedian Kevin Hart uses his silliness for good, teaching viewers about some of history's unsung black heroes.
15. The Boy Who Harnessed the Wind
Based on the book of the same name, this movie tells the real-life story of William Kamkwamba, who saved his village by inventing a windmill.
16. Encounters at the End of the World
This Academy Award–nominated documentary will take students to the South Pole, where they will meet the people and animals of this wondrous and strange place.
Best educational Netflix shows for high school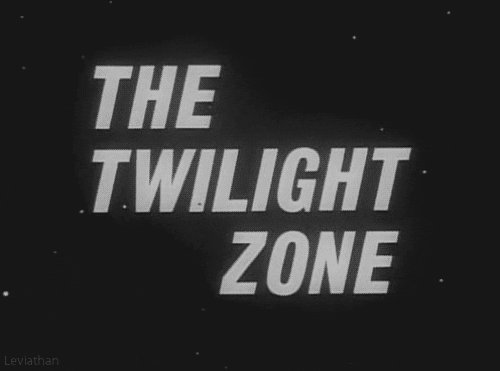 17. American Experience: War of the Worlds
"I use a number of films from the American Experience series. Next up: War of the Worlds. Very excited!" —Lacey M.
18. Bill Nye Saves the World
In this wacky talk show, the popular educator explores scientific topics in the everyday world, including climate change, video games, and space travel.
19. Departures
"I use this travel show about two friends crisscrossing the globe in my geography classes." — Laura R.
20. Living on One Dollar
Help students better understand extreme poverty with this documentary about two friends who visit Guatemala and attempt to live on one dollar a day.
21. The Twilight Zone
"I use it to teach irony ('Time Enough at Last'), scapegoating ('Monsters Are Due on Maple Street'), and conformity ('The Eye of the Beholder'). I've also used episodes as a quick, fun, shared experience for us to look at setting, conflict, and/or theme." —Jacky B.
22. Our Planet
This Netflix series is a lot like Planet Earth, except it urgently calls for viewers to think about the ways that human actions are putting the nature and animals the series covers in peril.
23. Explained
In less than 20 minutes, the show tackles various topics, from the water crisis to the racial wealth gap, in an accessible way. Be sure to preview episodes, as some are not suitable for the classroom.
24. Abstract
Inspire the creatives in your classroom with this eight-episode documentary series on some of the world's foremost designers, including photographer Platon, graphic designer Paula Scher, and sneaker designer Tinker Hatfield.
What Netflix shows, movies, or documentaries do you use in your classroom? Come share in ourWeAreTeachers HELPLINE group on Facebook. 
Plus, the best TED Talks to spark student discussion.