[ad_1]

You might use Amazon Prime for the amazing deals and other perks. But membership also offers access to some exclusive streaming content for kids and adults. We searched and found the best educational shows on Amazon Prime. Check out our choices below.
Best Educational Amazon Prime Shows for Elementary School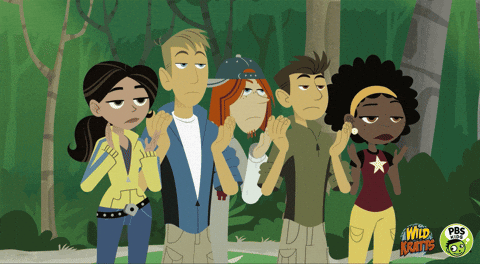 1. Tumble Leaf
Your kinders will love spending time with Fig and friends as they they explore Tumble Leaf Island, play, and learn about the world around them. 
2.
Wild Kratts
Kids will learn a ton about real-world issues that affect animals as the Kratt brothers try to save or protect animals from things that threaten them. 
3. DrawMe
a Story Series
How can you make children's stories even better? Add art! In this series, different artists draw and sketch pictures inspired by the stories your kids have come to love. 
4. Children
of the World
Want to give your students a glimpse of what everyday life is like in other parts of the world? Theses 13-minute episodes are a great way to fill any gaps in the day and get in a lesson on culture and geography. And students will get a glimpse of remote places they've likely never heard of.
5. Art Classic Stories Series
Want more artistic renderings of classic children's stories? In each short episode, an artist helps students visualize classic stories, from Country Mouse and City Mouse to The Goose That Laid the Golden Egg.
6. WordGirl
Looking to boost your class's vocabulary? Check out the adventures of the superhero WordGirl who uses her vocabulary to combat crime. The show also has an affiliated site full of vocabulary-building activities.
7. Bookaboo
What an interesting premise: A rockstar dog can't perform until a story has been read to him. If that's not enough, there are some awesome celebrity cameos.
8. Animal Encyclopedia
Your animal-obsessed students will love this documentary series. At up to an hour, though, you'll want to break up the episodes.
9. Dino Dana
A spinoff of Dino Dan, this series centers on nine-year-old Dana, who learns new things about dinosaurs in every episode.
Best Educational Amazon Prime Shows for Middle School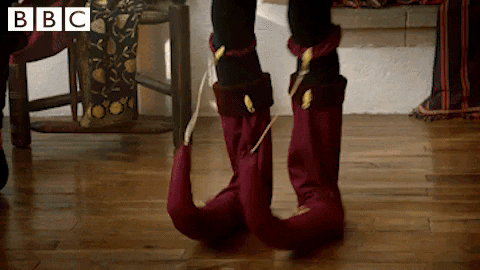 10. Wow, I Never Knew That
Have a class of curious students who always want to know the history of random things, like the Slinky, area codes, or Popsicles? They'll find out when you tune in to this edutaining series.
11. Horrible Histories
These fast-paced episodes take an unorthodox approach to history and will have your students laughing while they learn. The series mixes in facts about historic people while showing just how horrible—and gross—they were. Trivia questions break up the episode segments.
12. Popular Mechanics for Kids
In this popular series, students will learn how a variety of things operate, from zoos and roller coasters to movie special effects and electricity.
13. The Long Long Holiday
This animated miniseries tells the story of Colette and Ernest, who are sent to the French countryside during WWII after their dad joins the war and their mother falls ill. Your students will learn about WWII from a refreshing perspective.
14. Annedroids
Get to know preteen scientist Anne and her friends as they use her laboratory to solve real-life problems.
15. Xploration DIY Sci
Join fave Steve Spangler as he presents scientific concepts in a fun and accessible way. Your students will want to conduct the experiments, and since Spangler uses familiar items, they can!
16. Ocean Mysteries
Wildlife conservationist Jeff Corwin explores the mysteries of the ocean. Students will learn about myriad aquatic animals. Prepare to be fascinated.
Best Educational Amazon Prime Shows for High School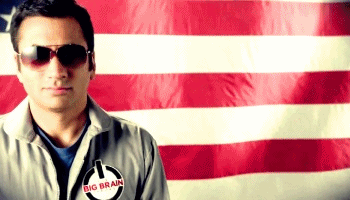 17. Famous People of the World
Each seven-minute episode provides students with biographical information about some of the world's most important people, from scientists to philosophers, and their ideas and contributions. A great way to begin a unit.
18. The Science of Secrecy
Have a future Ethan Hunt in your classroom? This series explores codes and how they were broken. From hieroglyphs to the codes that secure today's data, students will be impressed by how these codes were eventually cracked.
19. Great Greek Myths
About to start a unit on Ancient Greece? This series will serve as a good primer, introducing students to the Greek gods and their stories. 
20. The Big Picture with Kal Penn
Numbers never lie? Maybe not. In this series, Kal Penn goes behind the data, often uncovering unexpected commonalities and introducing different ways of seeing the world around us. Be sure to preview the episodes to make sure they are appropriate for your students.
21. Xploration Earth 2050
What will the world be like just a few decades from now? This series explores just that. In about twenty minutes, host Chuck Pell tries to find out what things like STEM, plastic, and DNA will be like in the near future.
22. Xploration Animal Science
This series tackles animal-related questions, everything from how a cow's stomach works to how animals use camouflage to stay hidden from predators.
23. Frontline
Looking for a serious in-depth look at current events? There are 12 seasons of Frontline available on Amazon Prime. 
We'd love to hear—what are your favorite educational shows on Amazon Prime? Come and share in our WeAreTeachers HELPLINE group on Facebook.
Plus, our favorite educational Netflix shows.
[ad_2]

Source link