Teaching students the value of giving back to their communities is essential, and teaches them important social emotional learning skills. But how can teachers make student volunteer projects truly meaningful? What's going to spark that spirit of volunteerism in your students and make it stick? Ownership! Having your students participate in choosing and planning a service project will provide them with a sense of purpose, as well as help them hone their SEL voice. That's why we have compiled our top volunteer opportunities for kids to help get you started.
After your students have chosen which organization to support, have someone involved with the organization speak with your students. It will help them build a lasting connection and enable students to understand the group's mission. This connection, and the students' thorough involvement, will inspire them to pursue more opportunities!
Also—we have to share—you can earn a $250 grant to use toward your volunteer project simply by signing up for WE Volunteer Now.This free program has tools and resources to help get your volunteer project off the ground and will get your students excited about giving back!
Now, here are 12 volunteer opportunities for your students to consider:
For Your Elementary Class:
1. Write letters to soldiers far from home or to patients in the hospital.
Nothing warms the heart like a handwritten note from creative kids who love to show and spread joy! Talk to your students and identify an organization or group of people, such as a local children's hospital or people serving in the military overseas that your students might like to write to. Discuss what makes a good pen pal and what your students might say and ask in their letters. Help your students understand why the group you've chosen would benefit from their words. Make letter writing fun and organize your efforts by setting up correspondence stations with awesome crafting and writing supplies.
What your students will learn: compassion. Showing compassion for people experiencing challenges can be as simple as writing a letter.
2. Host a skate-a-thon to fund a favorite cause.
Your school may have mastered the walk-a-thon, so why not mix it up with a (roller or ice) skate-a-thon? Talk to your students about what needs they see in the community and how a skate-a-thon can make a difference. Students can sign up to take pledges for time spent skating. They could also accept a flat donation for skating a set number of laps or just learning how to skate! Make sure that students who sought pledges prior to the event collect the money afterward. Remember, it's not a race. Stay safe (helmets encouraged)! Your school community will have a blast in the process and be compensated with the greatest reward: helping a good cause they selected.
What your students will learn: relationship skills. Not only will students use this event to give back, they will also build relationship and social skills with their peers and community.

3. Make time for your local seniors. 
You don't need to spend a lot of money or get too fancy. Sharing the gift of time and kindness with neighbors is simple and free. Take your students' youthful spirit on the road with a trip to a local senior center or assisted living home. Pack some of your students' favorite board games to share with the seniors. Then ask the seniors to share some classic games with your students. Kids will love playing checkers, backgammon, and card games. Have students help you create a playlist featuring some favorite tunes from today and yesterday. Nothing brings the generations together like music. The seniors will enjoy the company of your students, and the trip might be a chance for students who don't have grandparents nearby to bond with older people.
What your students will learn: empathy. Visiting seniors will teach students the value of the gift of their time, and deepen their ability to respond to the needs of others.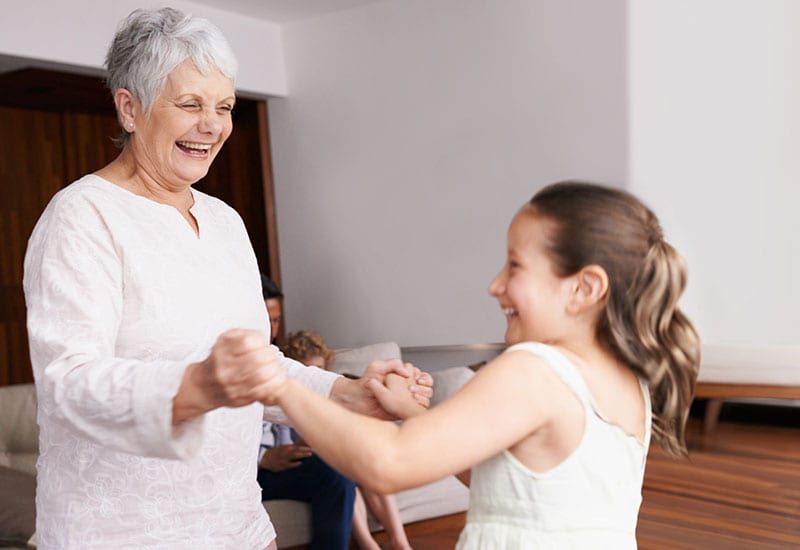 4. Help our furry friends in shelters.
Gather your eager and excited elementary class and plan an afternoon at your local animal shelter! Once you've found a shelter that allows students to visit, ask if there are any supplies your class could help re-stock—often shelters are short on blankets, sheets and towels for bedding. Students can help with cleaning, brushing, organizing and, of course, giving some much-needed cuddles and play time to these animals. We're not sure who will be more excited about this one—the kids, the animal shelter for the help, or the kitties and puppies.
What your students will learn: self-esteem.Students will feel empowered when they can quantify their volunteerism through manual actions that help the well-being of animals.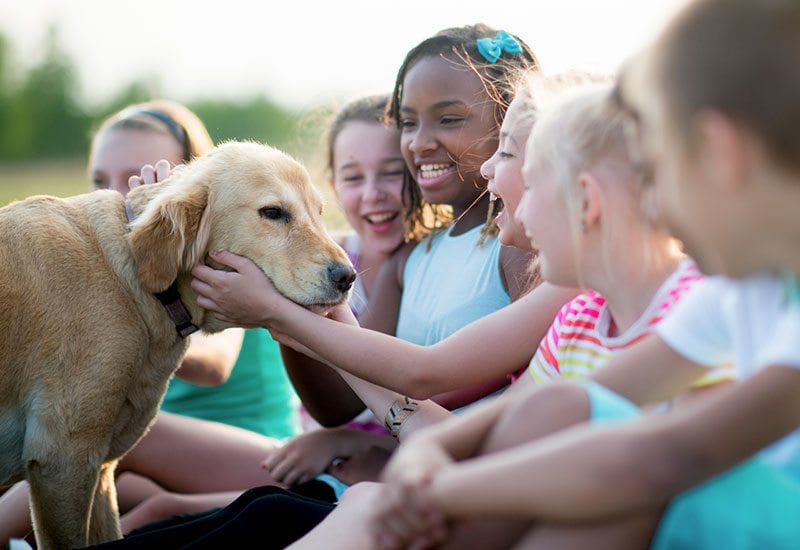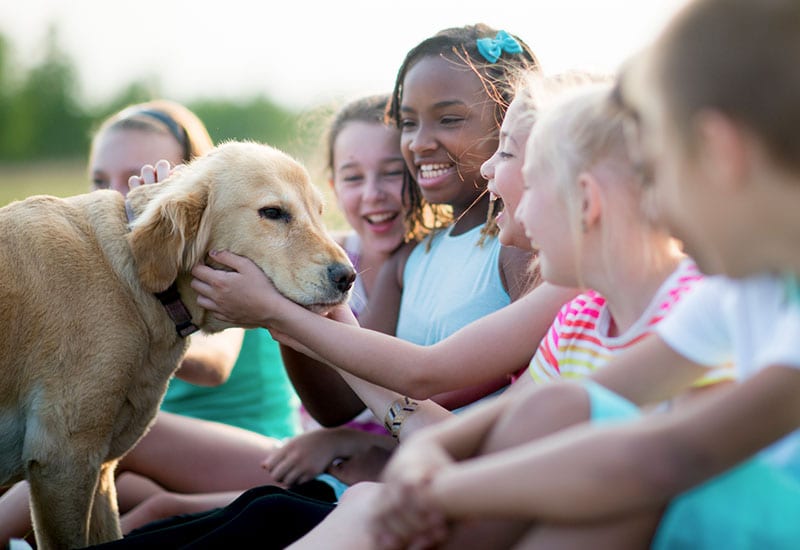 For Your Middle School Class:
5. Stomp out cyberbullying together
Middle schoolers are no strangers to cyberbullying issues, but what they may not realize is that it's happening in their own schools and to their classmates online. The Allstate Foundation empowered Abbey Sangerto establish the Diverse Gaming Coalition, a non-profit organization and a safe space for kids to talk about their cyberbullying experiences. The organization even made a comic book to share cyberbullying advice.
Inspired by this courageous story, you can work with your own students to set up a safe space to talk with their peers. Together, students can come up with creative solutions for cyberbullying. Students can discuss tactics to create safety and a welcoming online community.
What your students will learn: responsible decision-making. Working to combat this issue will also help your students make responsible tech and social media decisions in their personal lives.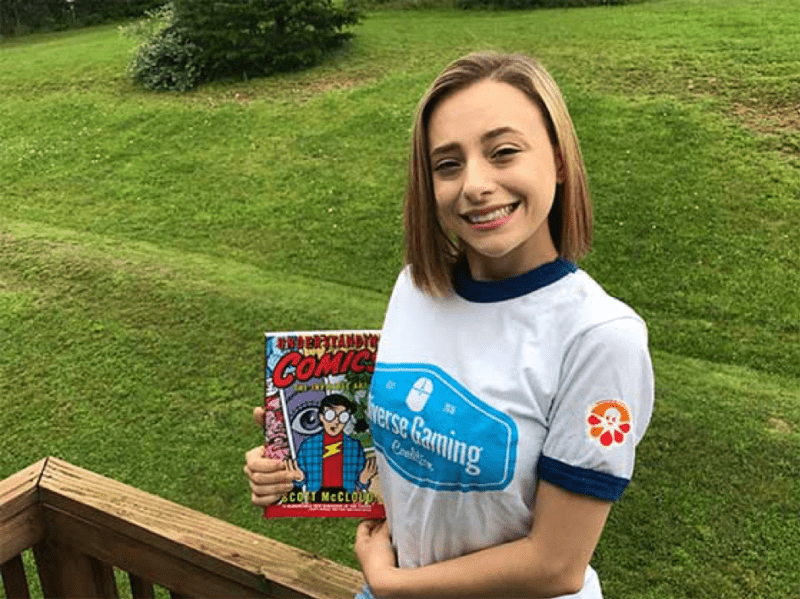 6. Collect socks and mittens. 
A sock and mitten drive is a great way to bring warmth and kindness to shelters or donation centers that need them to distribute to community members. Drive enthusiasm by having shelter personnel visit the class and speak about how students' efforts will impact lives and make a difference. Once you've collected donations, have a "Stuffing Saturday" with your volunteer middle schoolers. Fill the socks and mittens with some extra needs such as toiletries, snacks, water bottles, etc. Bus or carpool in groups to the centers, so the students can be the ones delivering these essential goods.
What your students will learn: social awareness. Students will grasp that basichuman needs are not always easily attainable by all members of society.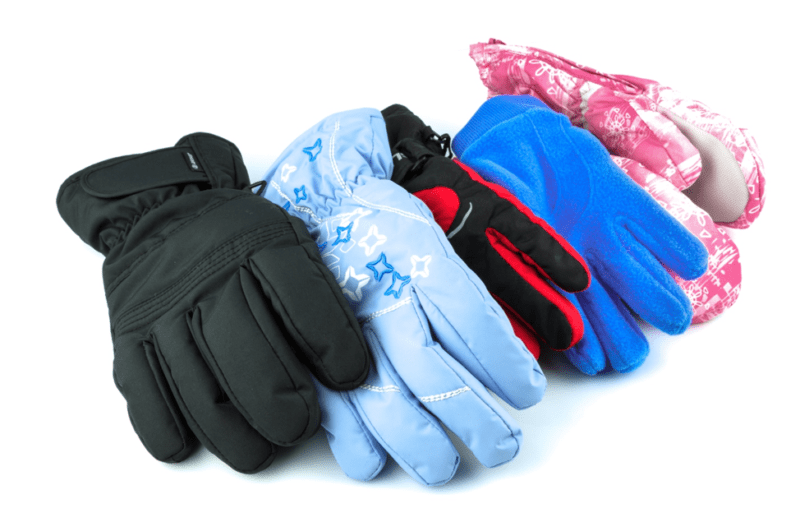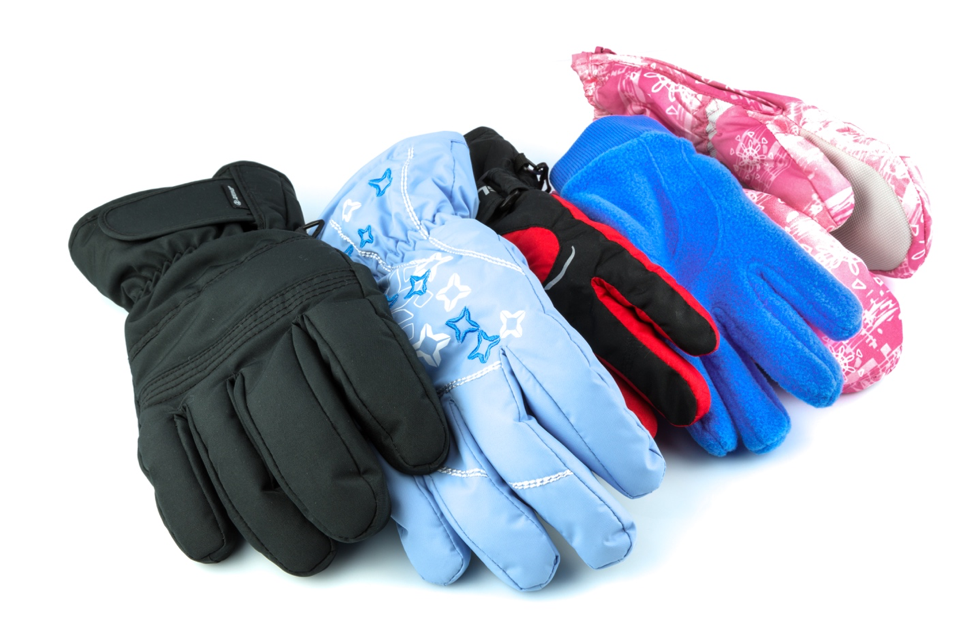 7. Have a closet clean-out for homeless and foster students in your area. 
Kids struggling with a difficult home situation may have trouble with basics, such as school clothes to feel comfortable and confident. Students from Rock Island, Illinois, started Closet2Closet to help local homeless and foster kids with their wardrobes. Some of Closet2Closet's team are former foster children themselves and speak out on issues related to older foster children. They have helped over 1,000 teens receive wardrobe assistance.
Your own middle schoolers can create a school-wide or online campaign to collect new and gently-used clothing from the student body. Kids will gather care packages of clothing and shoes for local students in need, offering them a wardrobe and confidence boost at the same time.
What your students will learn: leadership. When students take on a project that tackles community challenges, they will be empowered by their ability to bring positive change.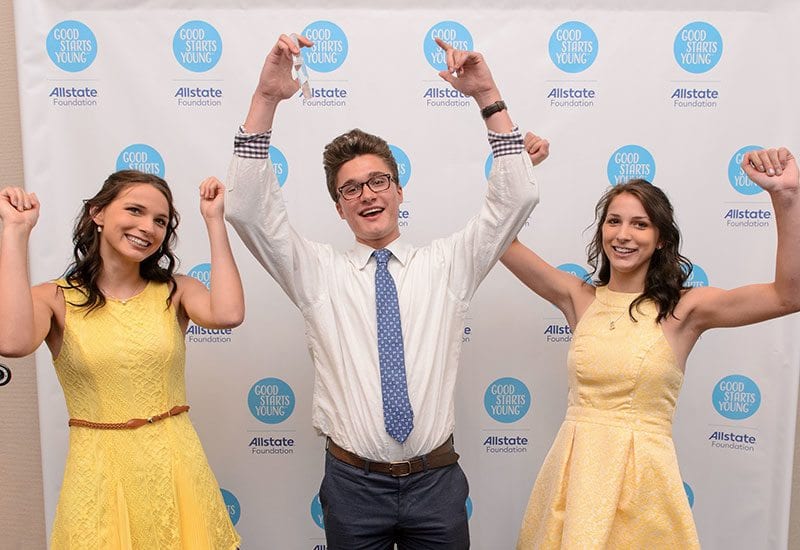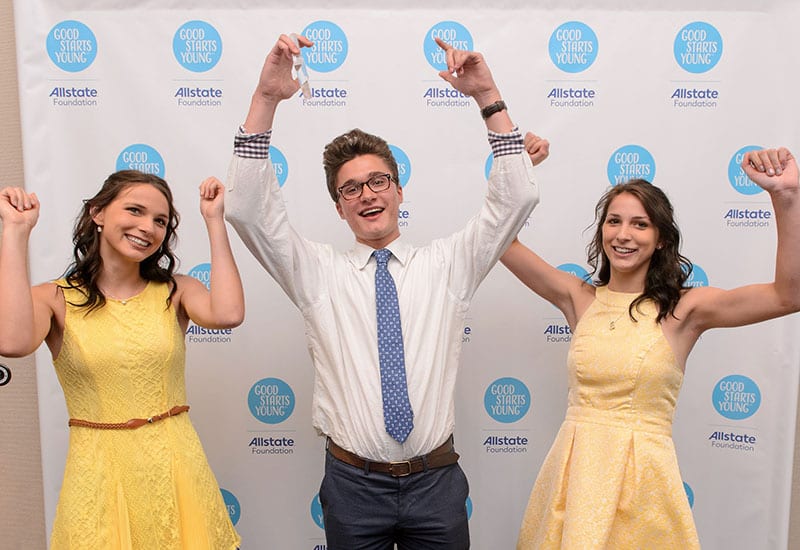 8. Organize a book drive. 
Students can collect new or gently used books at school and donate them to a library, local community center or other school in need. Or even go international — Books for Africa gives donated fiction and nonfiction, textbooks, and library books from the U.S. to students of all ages across the continent.
You can also plan a literacy festival at a venue, complete with festive décor, hot chocolate, and cookies. It's the perfect way to celebrate books, inspire a love of reading and meet new friends. Your student-volunteers can also set up donation boxes around campus and in the local community for collections leading up to the festival.
What your students will learn: organizational skills.Sorting and classifying books is a superb real-life organizational activity.

For High Schoolers:
9. Support a classroom or school in need. 
Oftentimes when high school students study domestic poverty or see those in their country in great need in the news, they feel helpless. Talk to your students about those feelings in the context of your economics and social studies discussions, and also help them understand that they can make a difference. Then as a class, select a classroom in need on DonorsChoose.org. Your students can see the needs listed by teachers and students, and together enact a strategy to fundraise or assist their chosen project. Students can choose a school or classroom in their local area, or elsewhere in an area affected by natural disaster, or facing the greatest need.
Brainstorm with students to come up with ideas and explore which opportunity to help seems most realistic for your class.
What your students will learn: philanthropic execution.Inspiring students to make an economic difference in another classroom from start to finish will be a skill they can take into adulthood.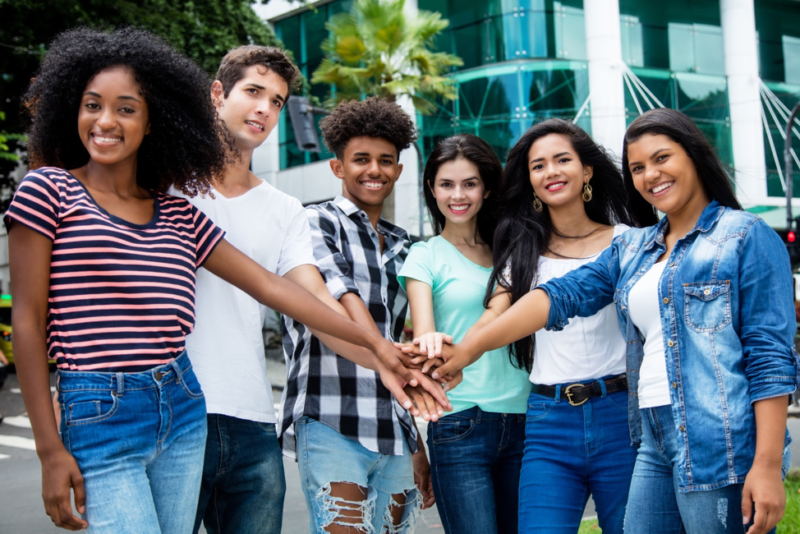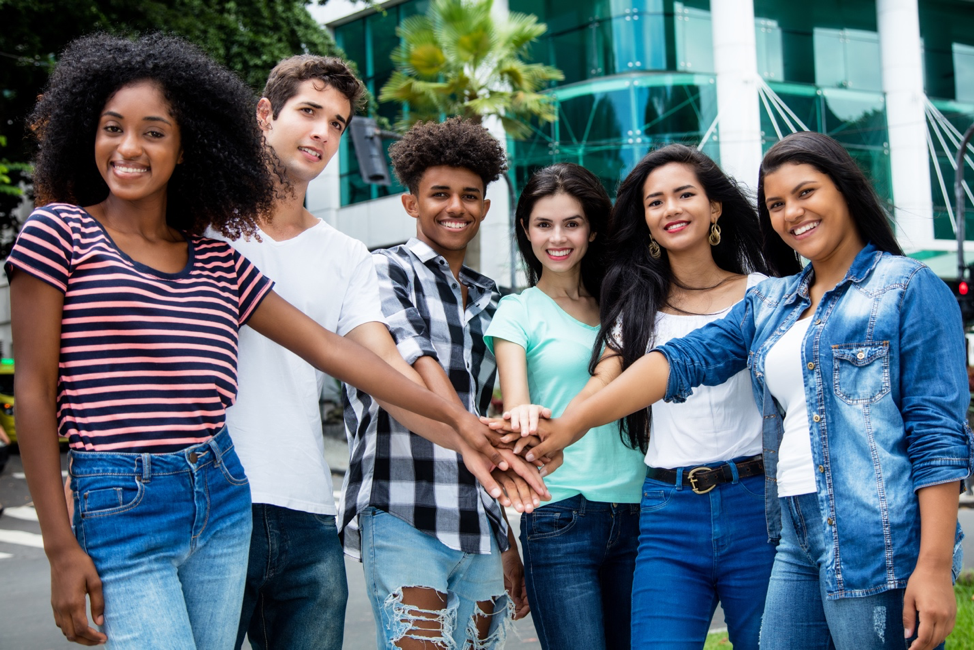 10. Donate old phones and other tech to groups in need. 
According to the U.S. Environmental Protection Agency, about 82% of tossed old electronics—TVs, CDs, MP3 players, cell phones, etc.—end up in landfills. Many high school students go through old technology fairly quickly, and sometimes their parents have boxes of old tech, too. Help students organize a day for people to drop off their old technology and then plan to deliver what they've collected to a local domestic violence shelter, children's hospital, or senior center. Can't find a local organization that needs your items? Have your teens start an eBay page to sell the collected goods.
Through eBay's Giving Works page, you can auction your goods and donate all of the proceeds to Secure the Call or to the organization of your choice.
What your students will learn: conservation through donation. Students will experience helping the Earth as well as those in need.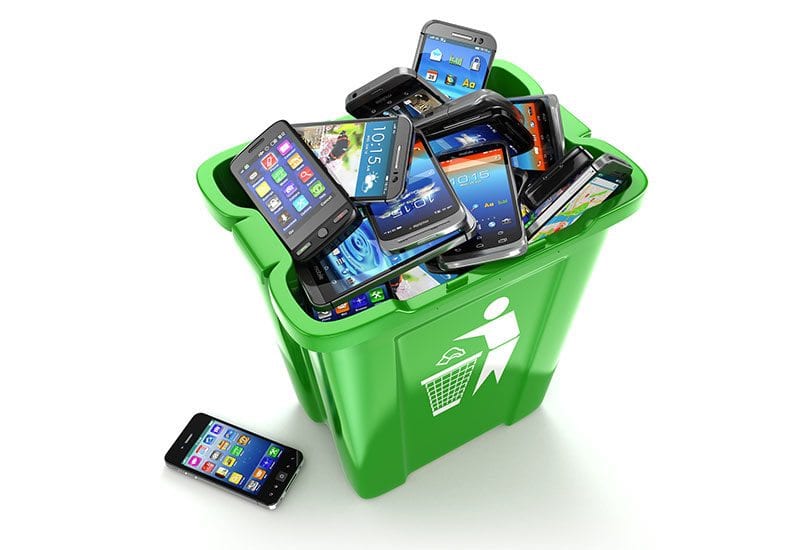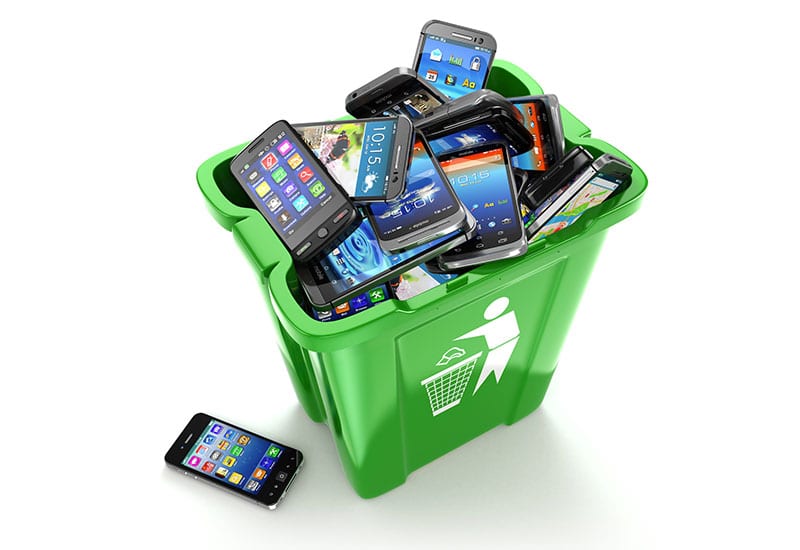 11. Gather sports equipment for local teams.
Many of your teen students either play a sport or have tried one in the past, and now all their old equipment is sitting in their parents' attic or garage. Time for a purge! Organize a drive for that old equipment and give it to a local organization that donates to kids and teams in need, such as Level the Playing Field, located in the Washington, D.C. and Baltimore areas. Local teen centers, like the YMCA and the Boys and Girls Club, are often in need of gently used sports gear. Before donating the items, host an "Indoor Olympic Games"—think indoor soccer, floor hockey, volleyball, whiffle ball, etc.—at the venue! Want to throw a really great party? Get the school band to throw an epic halftime show and generate spirit throughout the day; invite the school community to cheer on everyone.
What your students will learn: community building.A love for sports or another hobby can be a common thread between people who seem different from them.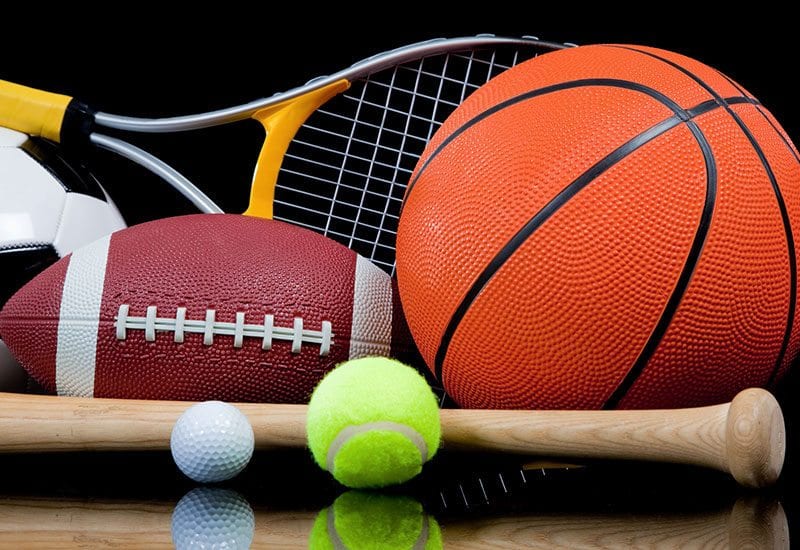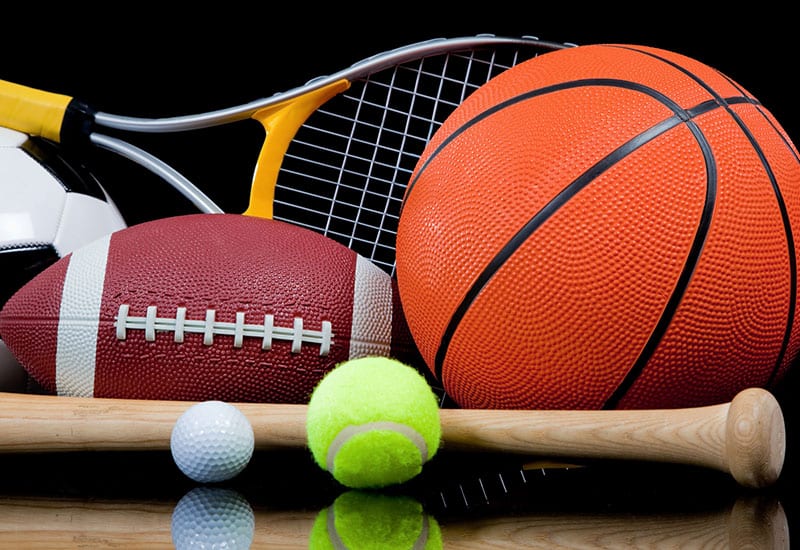 12. Spring forward with a tree planting extravaganza. 
A tree planting and park cleanup committee is the perfect way to give students a green thumbs-up for the Earth. Organize a tree planting project with the Arbor Day Foundation. You can plan ahead for your own project (if it's not quite planting season) or join forces with a community project already underway. Happy planting!
What your students will learn: environmental action. A simple act like planting trees can change our world's health and prosperity.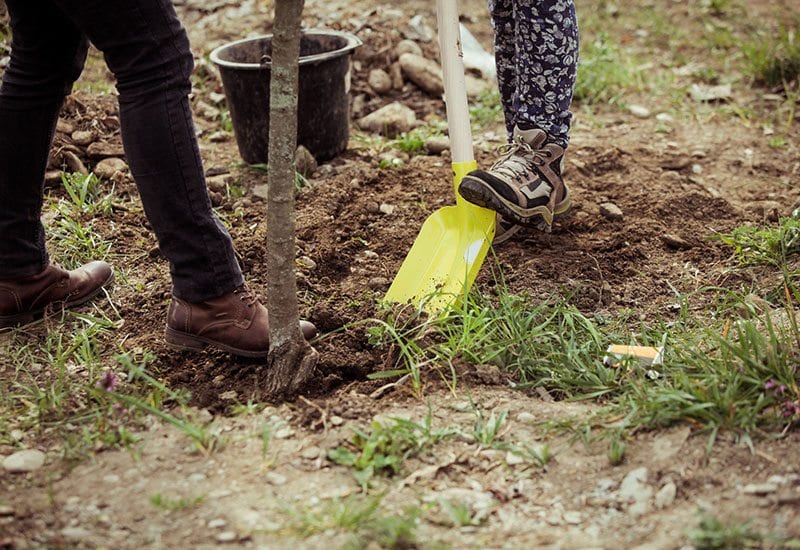 Did one of these ideas spark your interest? Kudos! We have even more good news: You can earn a $250 grant to help you plan and execute your volunteer idea of choice – made possible by The Allstate Foundation. 600 volunteer projects will be selected on a first-come, first-served basis. Simply sign up for WE Volunteer Now. It's a free school campaign that will give you tons of resources to get a volunteer project started with your class.
What are your favorite volunteer opportunities for kids? Please share in the comments and we'll add to this list!