What's on a teacher's list of favorites, besides Target, Amazon Prime, and Starbucks? The dollar store! The dollar store offers so many ways to save on classroom supplies for reading, math, science, and more. Below, check out some of our favorite teacher-tested dollar store hacks for the classroom.
Check out:
Here's a quick video to show you a few hacks in practice! 
                                                  Dollar Store Hacks for Classroom Supplies
These are some of the most essential, must-have classroom items you can find at your local dollar store. 
1. Notebook paper
They have both college-ruled and wide-ruled paper. Stock up or ask parents to pick up a few packages. (This is a great way to involve parents who are eager to help.) 
2. Paper clips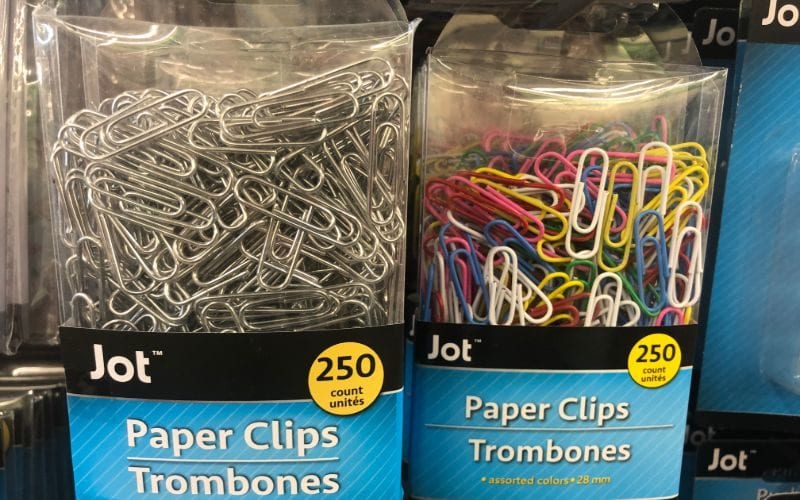 You can get all of your basic office supplies from the dollar store, including paper clips. 
3. Dry-erase supplies
If you find yourself spending too much money replacing dry-erase supplies, then hit up the dollar store. They have plenty of options to choose from. 
4. Sticky notes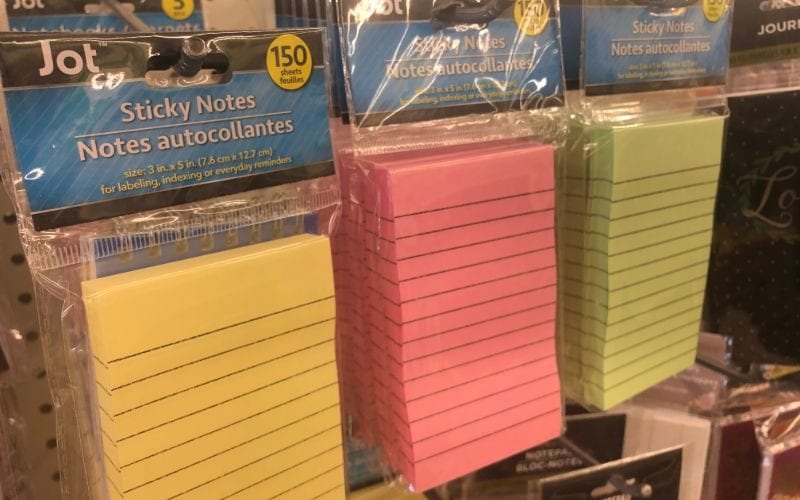 You can get traditional sticky notes, lined notes, decorative ones, etc. at the dollar store. You can choose from a large assortment at any given time. They often have seasonal options, too. 
5. Correction tape and fluid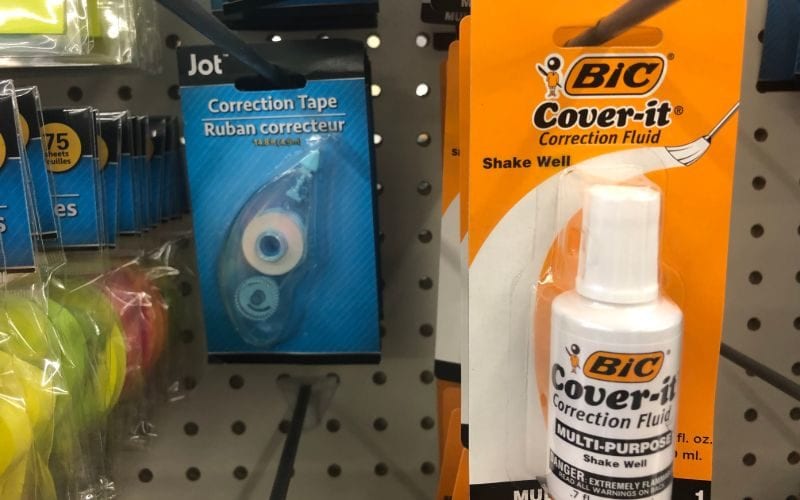 Don't sweat the small mistakes—just grab some correction tape or fluid the next time you're at the dollar store. 
6. Receipt book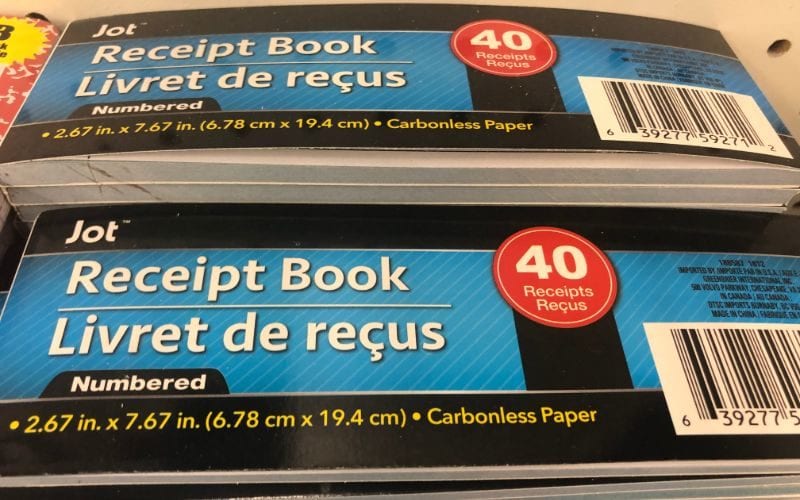 This isn't a must-have classroom item, but it's definitely nice to have if you take payments from students at all. It'll help you quickly and easily keep track. 
7. Index cards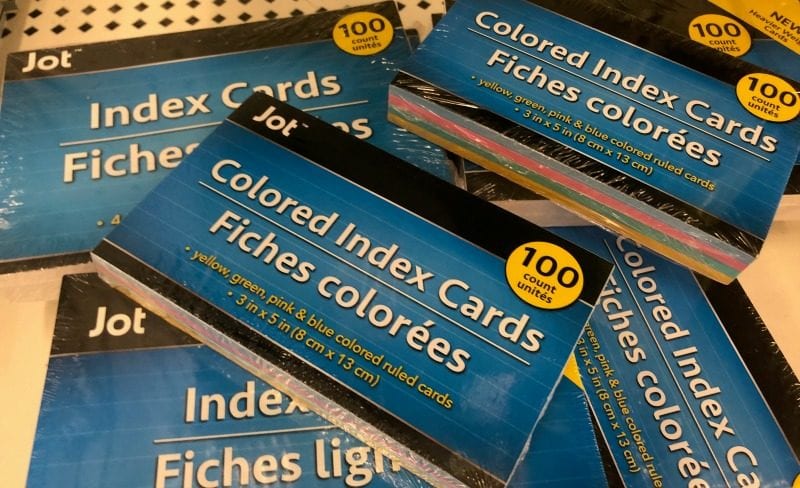 These make great study cards for your students. You can also have your students write quiz questions and then test each other!
8. Glue sticks
You know half of those glue sticks dry out anyway, so why waste your money? At the dollar store, you can get a four pack for a buck. Store them in those storage bins.
9. Pencils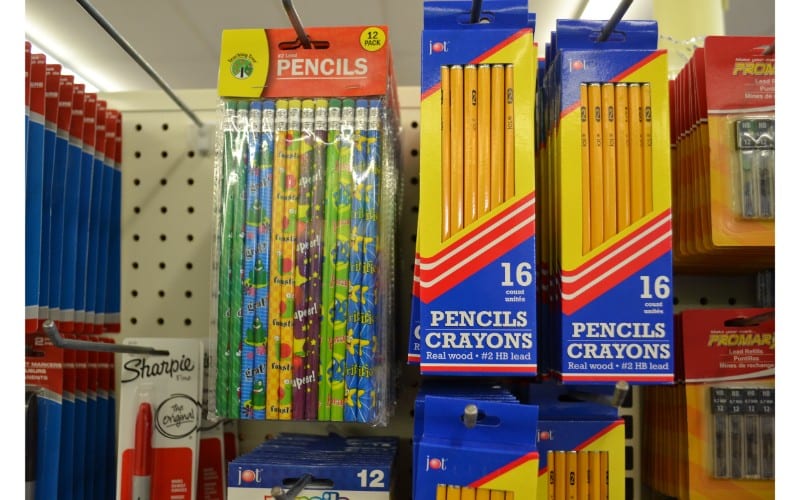 Everyone knows that teachers always need pencils. Plus, the dollar store always has cute decorative ones that can go in your prize bin.
10. Tissue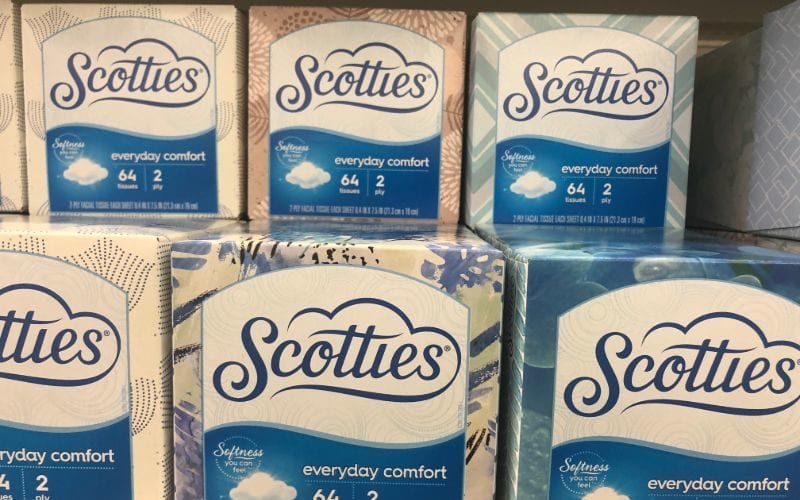 When you start to run out of tissue, tell your students' parents or guardians that they can pick some up at the dollar store!
11. Crayons, markers, chalk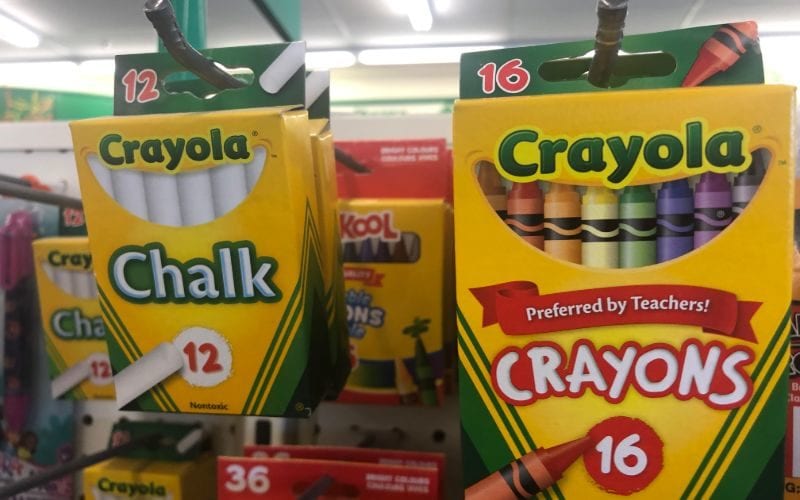 Even if you're a die-hard Crayola fan, the dollar store has you covered. You can get great deals on crayons, markers, colored pencils, etc. 
12. Stickers

A simple sticker can go a long way in helping teachers recognize and motivate kids. You can get hundreds of stickers for next to nothing at the dollar store.
13. Erasers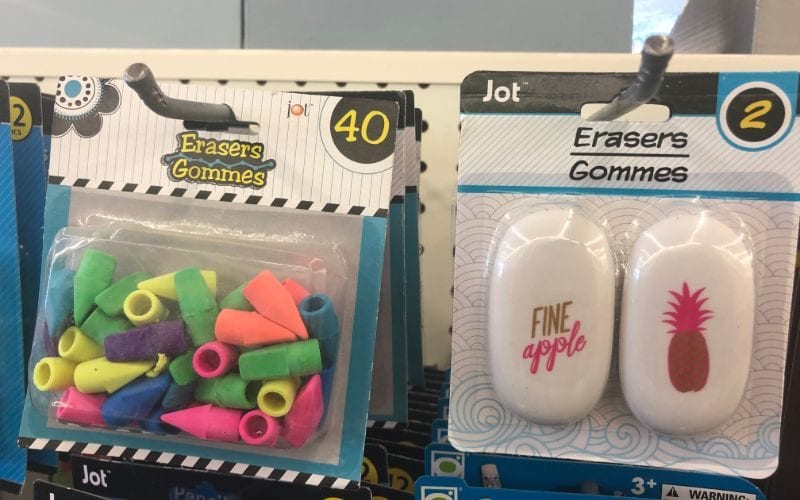 Encourage students to double-check their work and give them erasers as rewards!
14. Flash cards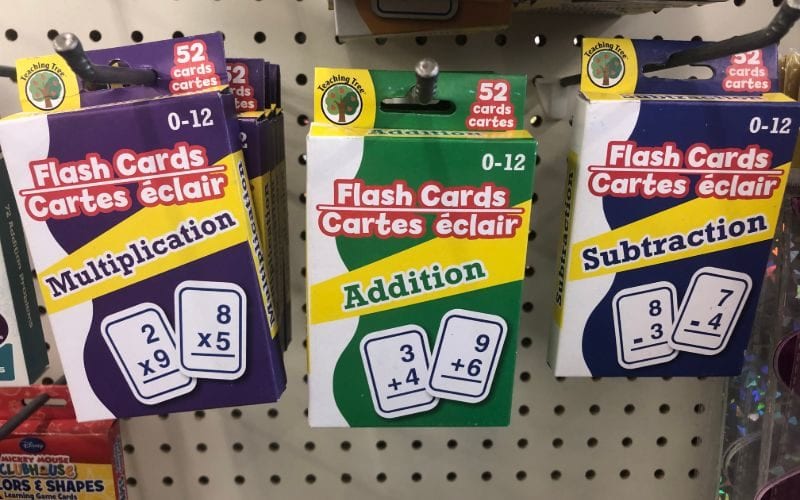 You can find many different types of flash cards at the dollar store. Turn them into a game, encouraging students to quiz each other.
15. Tape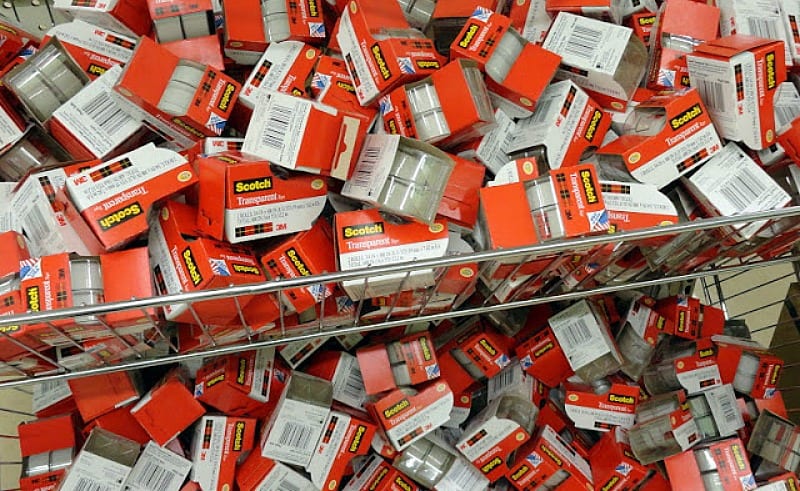 We hope you don't have to buy your own tape, but in case you do, we recommend the dollar store. Pro tip: Wrap some tape around a pencil, and it becomes an awesome tool to clean a keyboard.
16. Coloring and activity books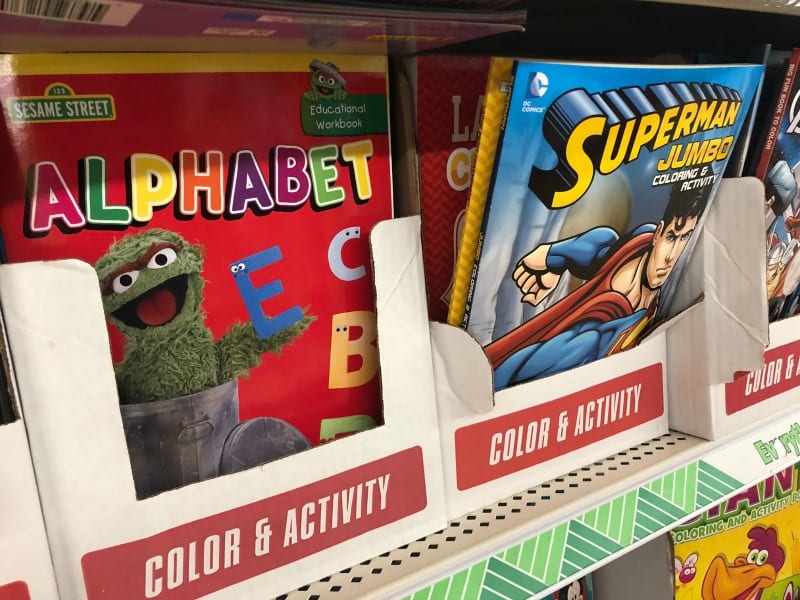 These are a great rainy day option for when your students need something new to motivate them.
                  Dollar Store Hacks for Classroom Cleaning
Reward your students, do some cleaning, and stay organized with some of these supplies.
17. Hand sanitizer

Don't overpay for hand sanitizer. Stock up at the dollar store, and you'll have plenty to place throughout your room. Tip: Put it near the tissue box to remind students to keep away germs!
18. Shaving cream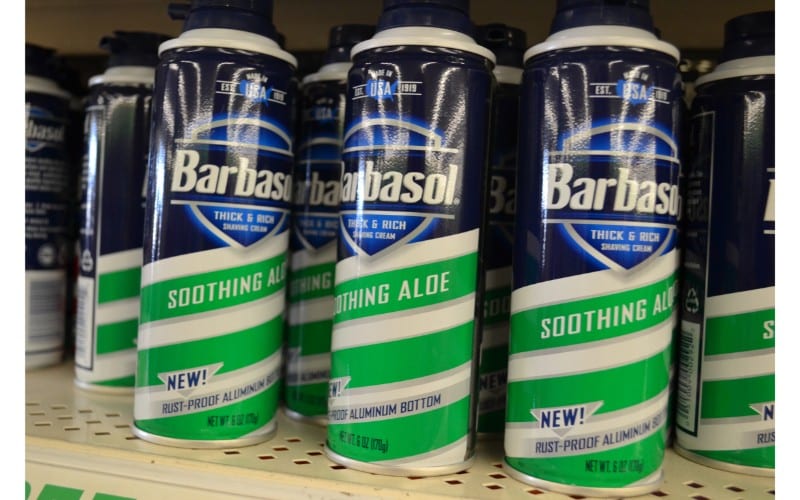 Have you ever cleaned the tops of desks with shaving cream? It's so much fun! Just squirt a little on top and let your students dive in.
19. Scrubbers and sponges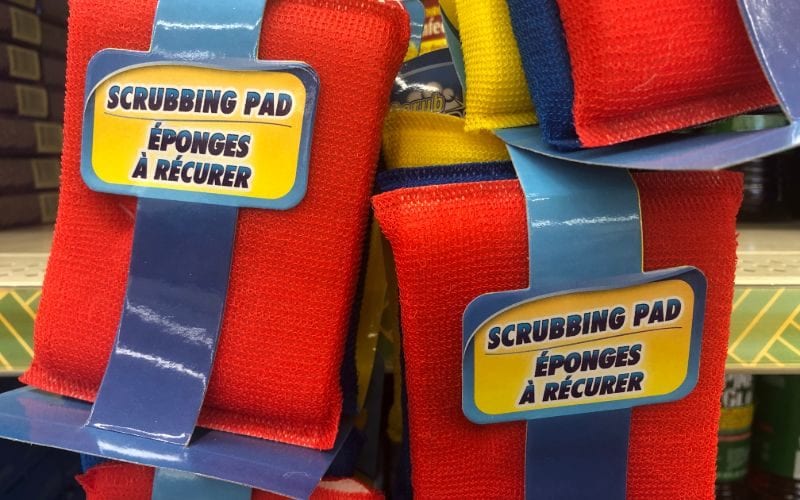 Every classroom needs some good sponges and scrubbers. They can really save the day when you have an area that needs some serious cleaning. 
20. Cleaning wipes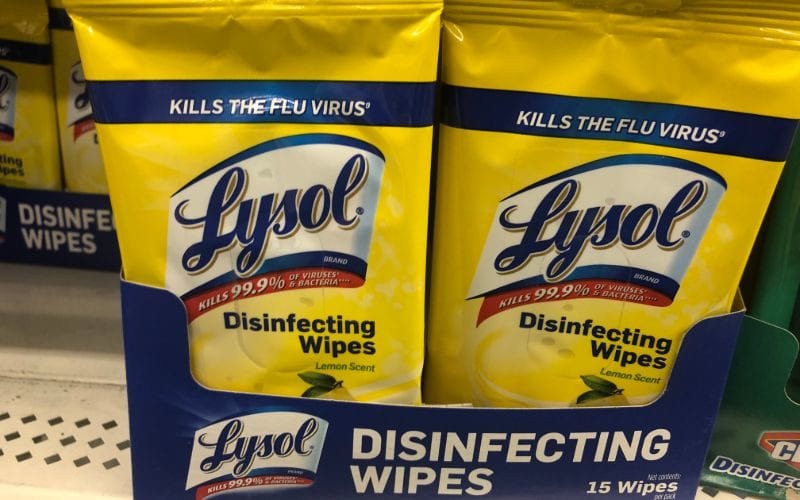 Let's face it, you need a BIG pack. But the size in the image above is a great option to keep at different stations throughout the room.
21. Hand soap and dish soap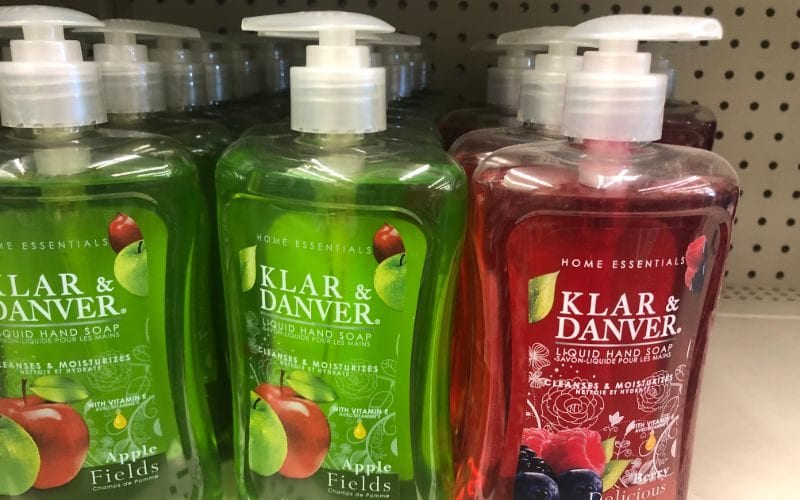 It's good for cleaning, science experiments, and a lot more! Here's a color-mixing project you'll want to steal for your classroom.
22. Spray bottles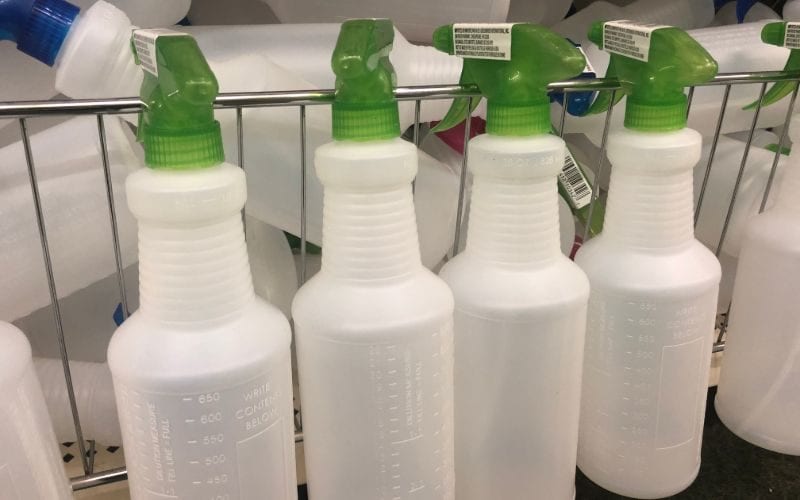 The dollar store has so many empty containers that you can turn into storage, cleaning containers, etc. Check out their containers in the bath section and also in the cleaning area. 
23. Air freshener 
If you have some smell challenges in your classroom, try air freshener. You'll find many options to choose from in multiple scents. 
24. Mini broom and dustpan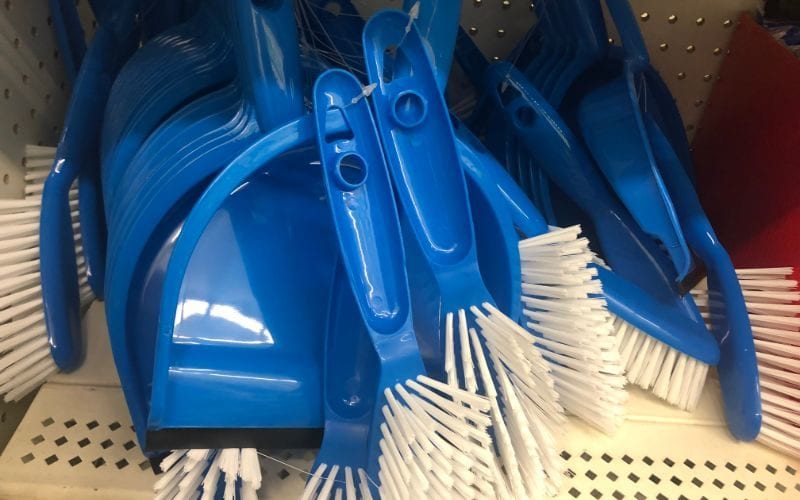 You might have the best custodial staff in the world, but having a little broom and dustpan will come in handy so often throughout the year. 
                Dollar Store Hacks for Classroom Organization
Organization supplies and bins can be expensive—but not when you hit the dollar store. 
25. Supply bins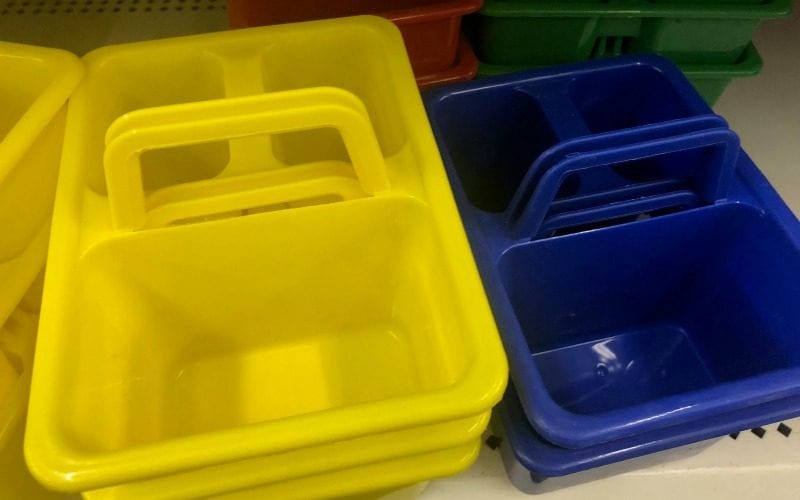 These are awesome because they have compartments. Use them to hold community classroom supplies. Then, it's easy to put them on a group of desks as needed.
26. Clothespins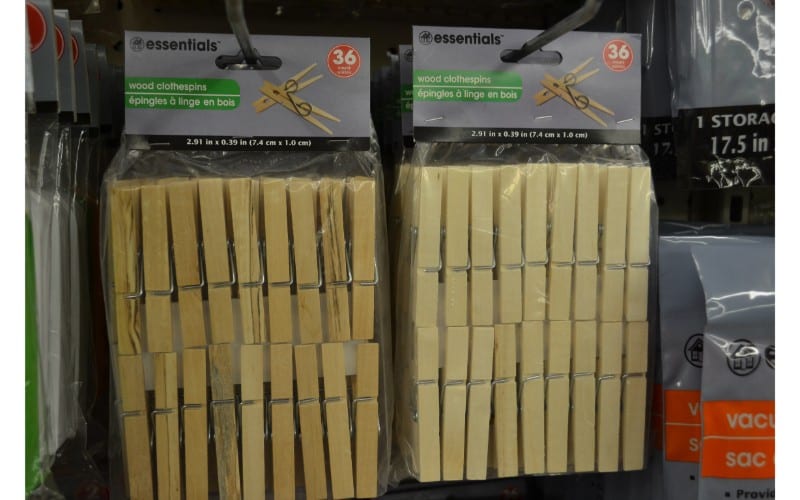 Let each student decorate their clothespin or cover it with paper. Then glue magnets or thumbtacks on the back of them and hang them on your magnetic or bulletin board. Now each student has a place to share their favorite art work.
27. Plastic bins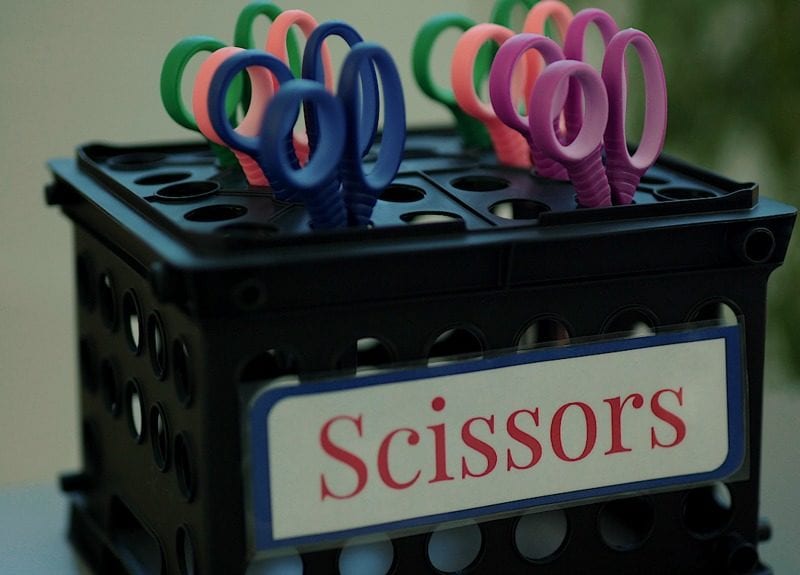 Hello, classroom organization! Plastic bins can be used for so many purposes. We suggest using them for organizing math games that students can check out or organizing your books by reading level. You can also flip them upside down to make storage for scissors. 
28. Over-the-door hooks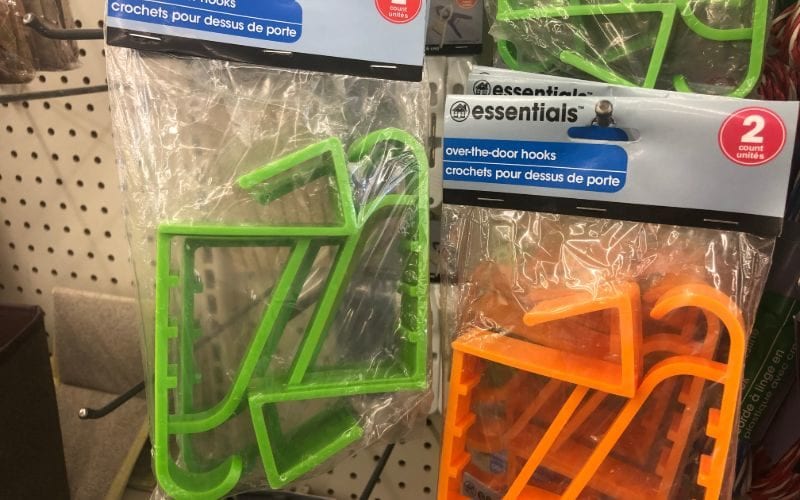 Create additional storage or organization in your room with these hooks.
29. Chair storage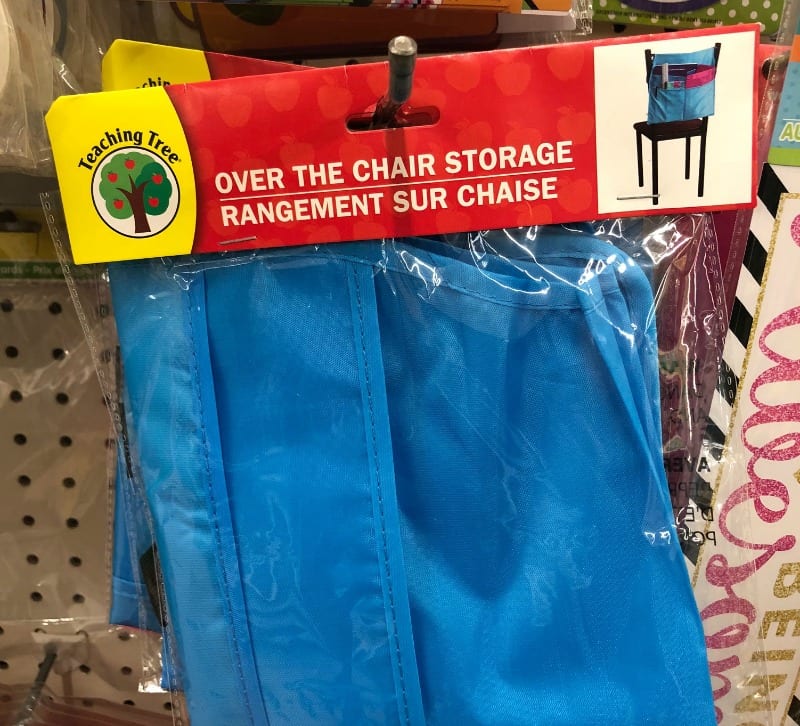 What an inexpensive way to add storage space to your students' areas. This is a good way to encourage reading after a student finishes a project. Let them keep a book tucked in the back at all times.
30. Resealable plastic containers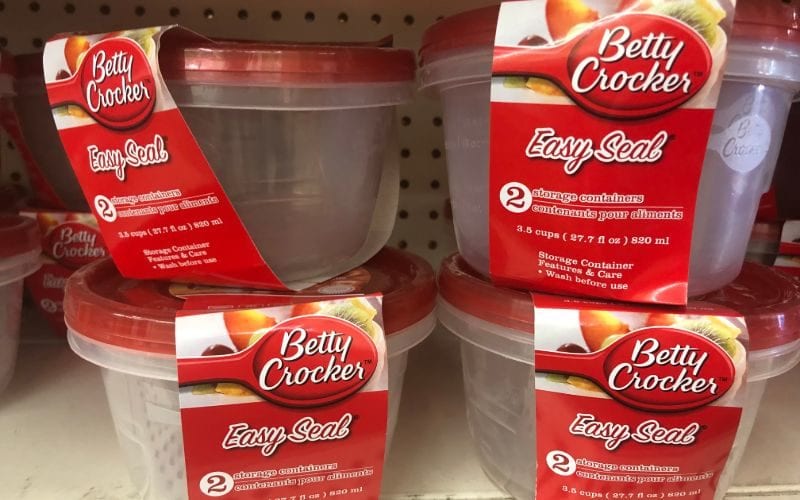 These make perfect containers for storing Play-Doh or organizing other classroom necessities.
31. Mini-containers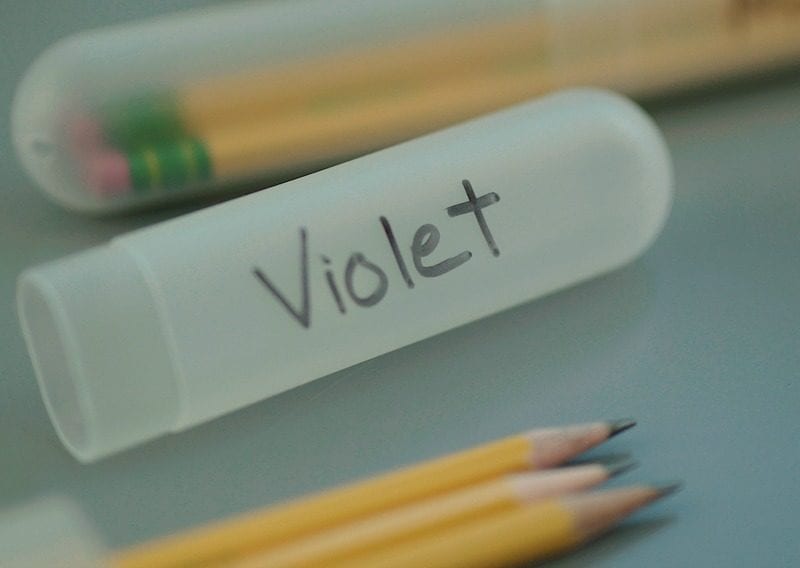 You know all those little things in the classroom that are easy to lose track of? We used toothbrush containers as a pencil holder here. But the dollar store is filled with so many other containers, perfect for holding the little pieces that often get lost. 
32. Craft storage box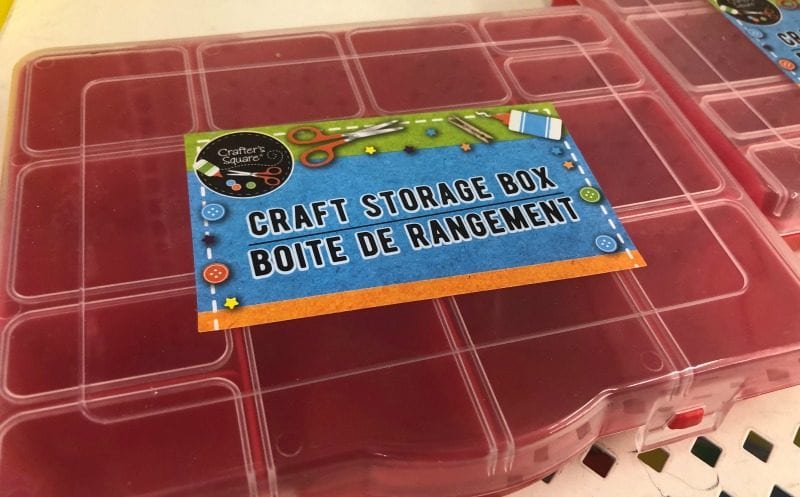 This little container is genius for all those little pieces that you just don't know what to do with. 
22. Binder clips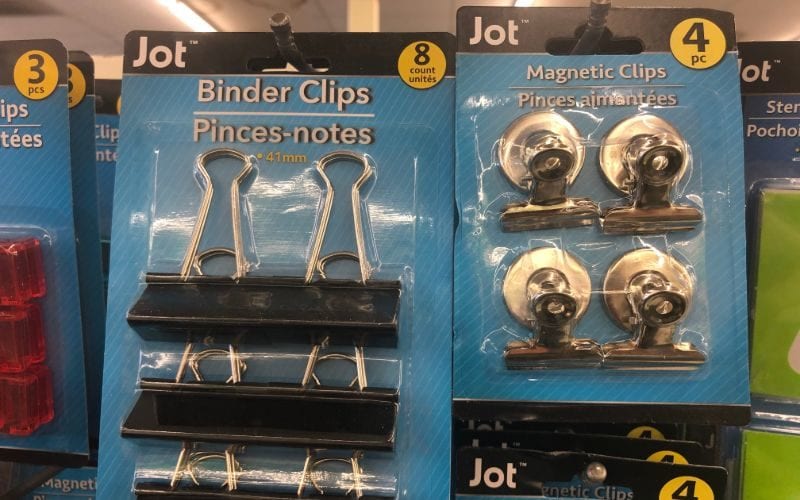 You can get both traditional binder clips and magnetic ones from the dollar store. Look in the office supply or school supply section to see all the different options. 
                Dollar Store Hacks for Classroom Decoration 
34. Vinyl lining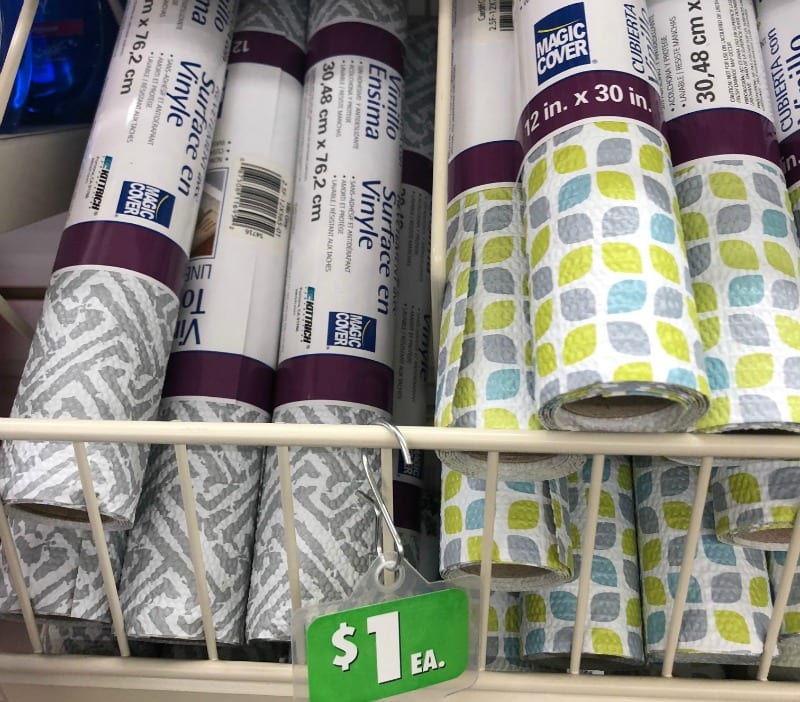 Use these to line shelves and workspaces for a nice look and easy clean up.
35. Poster board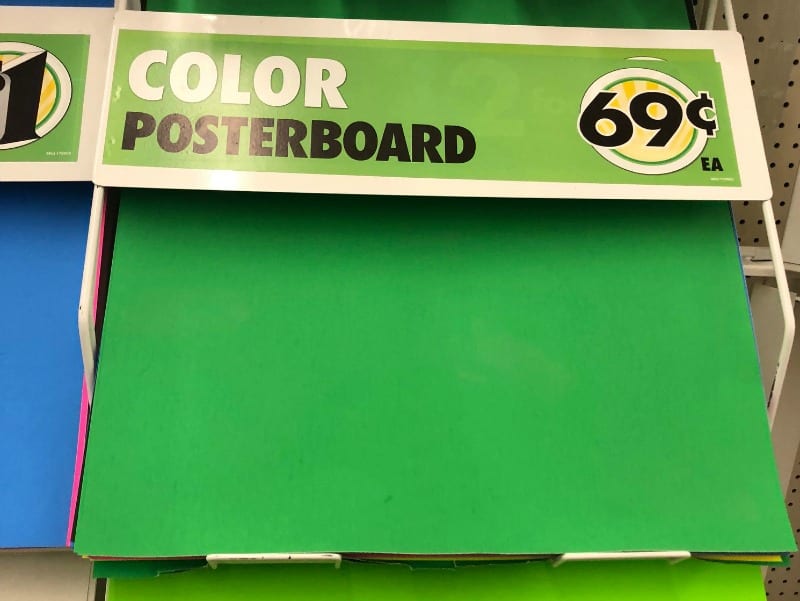 Poster board can take your classroom so far when it comes to clean and colorful decoration. Use it to make letters, frame your classroom rules, and more. 
36. Bulletin board supplies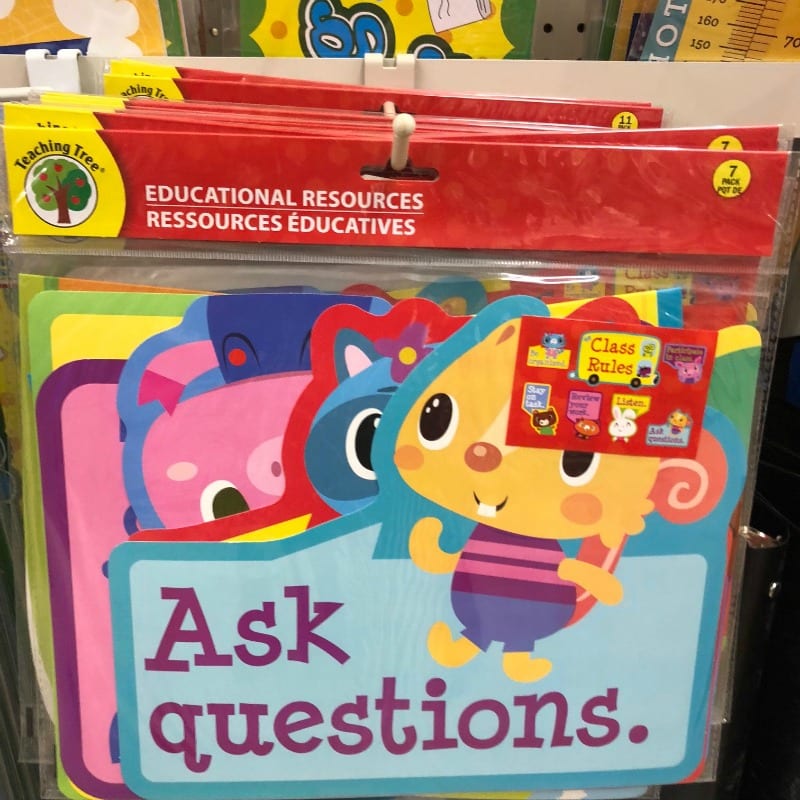 You can find a surprising amount of bulletin board items at the dollar store. We always like to check here first!
37. Twine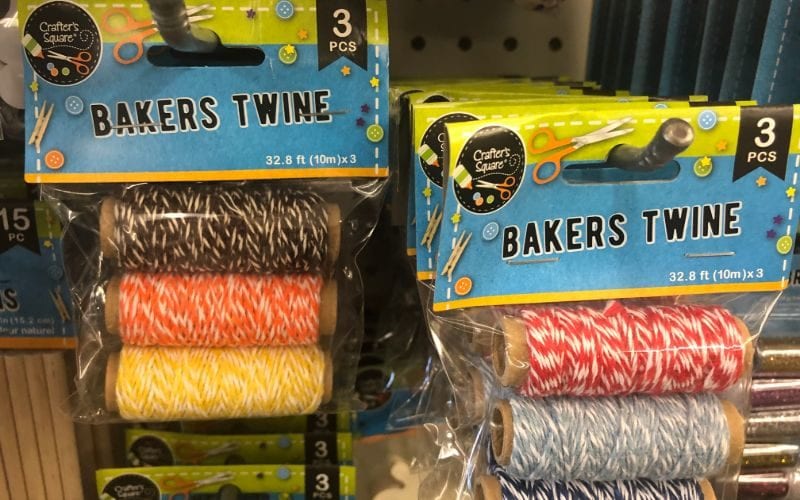 Twine is one of the easiest, cutest ways to up your game when it comes to classroom decor. We love using it to create an art section of the classroom. Just hang it in the style of garland and add clothespins. 
38. Charts 
Also in the classroom decoration section, you'll find charts and posters that are a real steal at $1.
39. Ribbon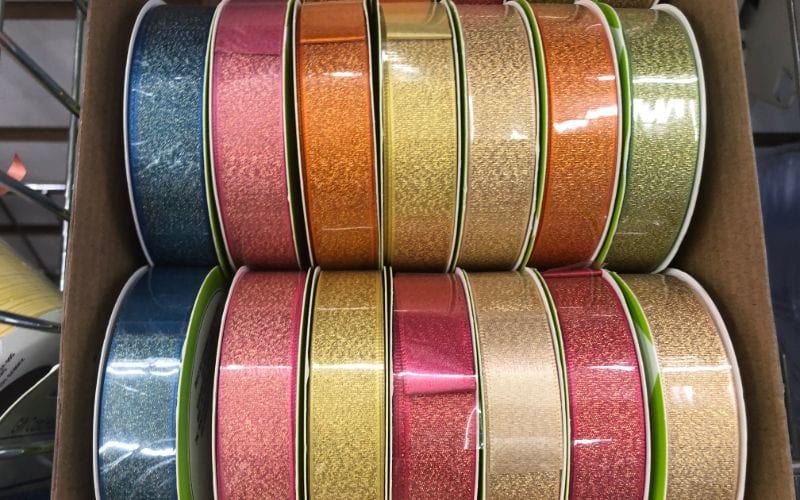 This is another one where a little can go a long way. Use it as a border to your bulletin boards, for a little color in organization, or more.
40. Pushpins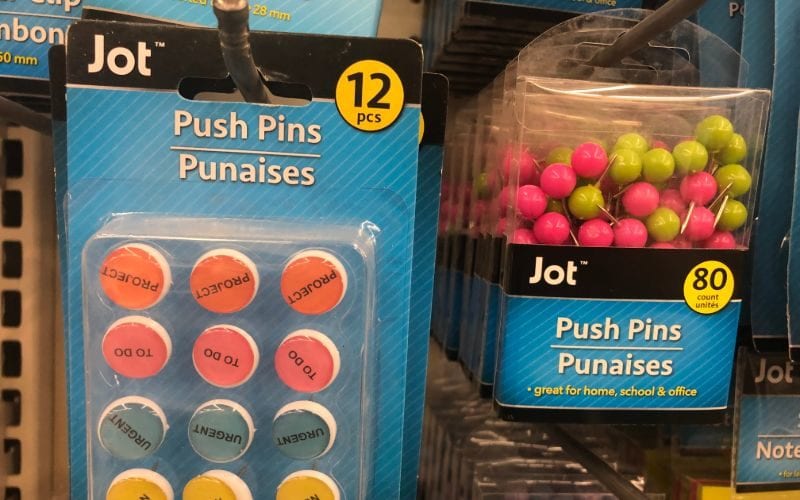 Regular pushpins and thumbtacks are fine, but there are so many cute options at the dollar store.
41. Notebooks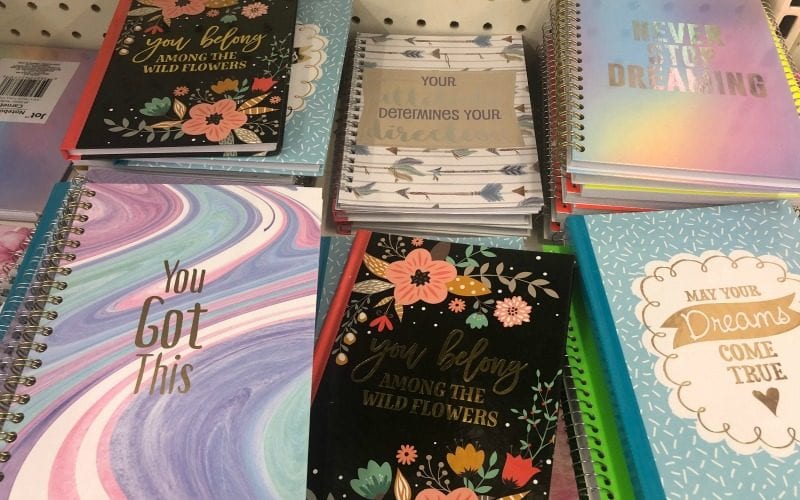 If you're a notebook nerd (raises hand), then you'll love the many great options at the dollar store. At only $1 each, you can buy many for all your different needs.
42. Duct tape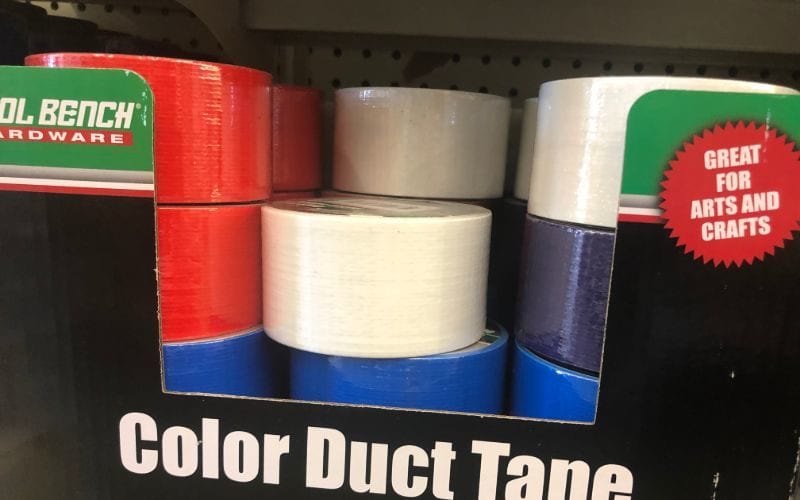 They have regular duct tape, colorful options, and even designs. We got hologram duct tape the last time we were at the dollar store.
43. Decorative boxes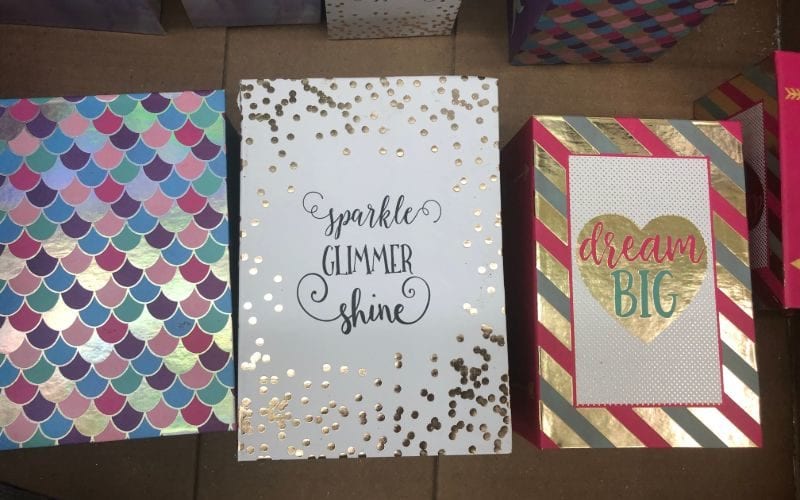 If you're looking to Marie Kondo your desk or supplies, go to the dollar store and look for decorative boxes like these. You'll have a place for everything and stay on budget.
44. Happy Birthday sign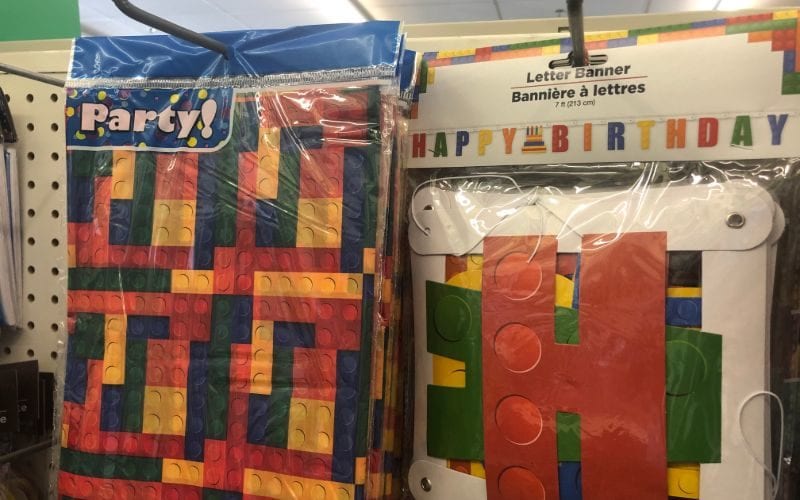 They have a lovely little party section at the dollar store, and we especially like this birthday sign. You can put the tablecloth out on a student's desk when it's their special day and hang the sign. It will truly make them feel loved. 
45. Genius storage bins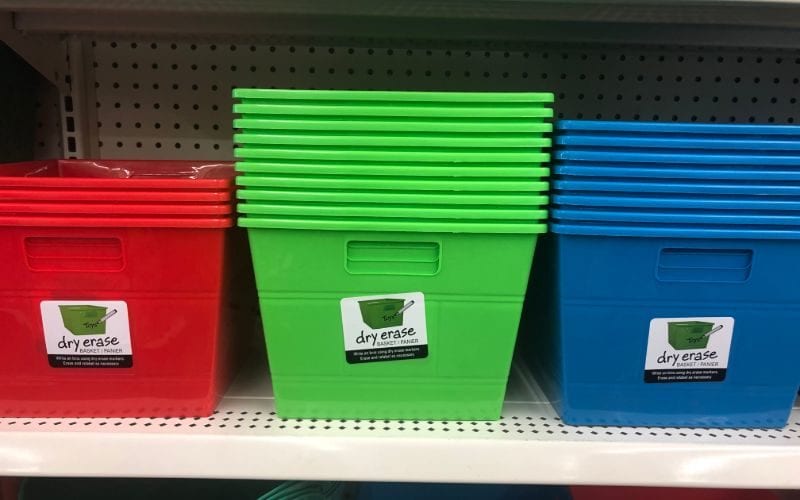 More things should be dry erase. We love these colorful storage units, making it easy to switch around what you have. 
                Dollar Store Hacks for Classroom Rewards and Incentives
We love incentives that motivate students, and at the dollar store, you get more bang for your buck! 
46. Brain teasers and games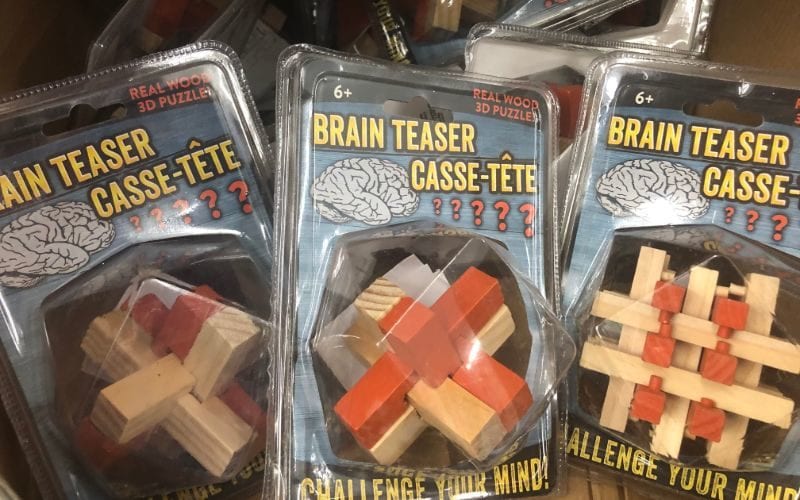 These games are fun for kids and educational, too. Look in the toy section for these. You'll also find board games in this area, too. 
47. Glow sticks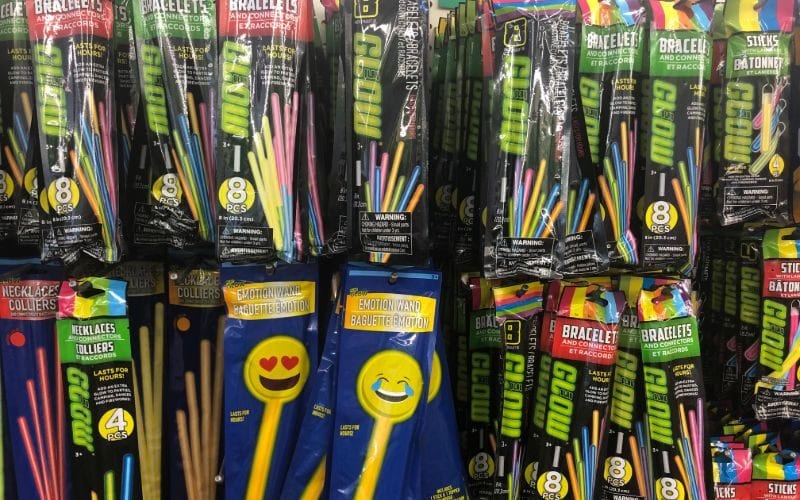 Good classroom rewards: pizza party, pajama day, or glow day! The kids will LOVE it. Guaranteed.
48. Greeting cards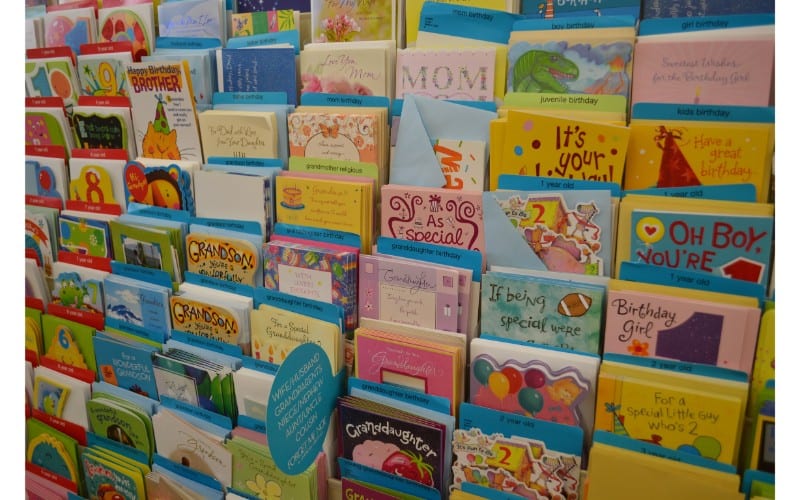 Sometimes a card says it best. These are a great way to recognize kids for a job well done or to give them a card on their birthday. Pick up cards at the dollar store (sometimes they're even 2 for $1) and keep a stash in your desk at all times.
49. Puzzles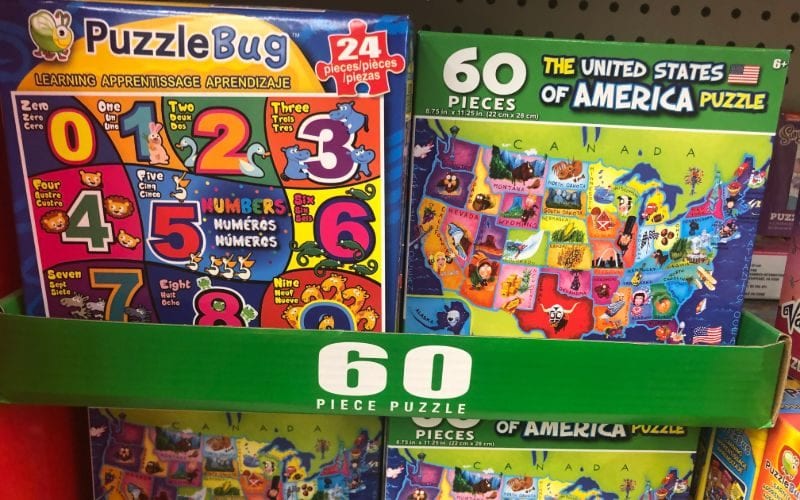 Cognitive skills, hand-eye coordination, problem solving—these are all benefits of kids doing puzzles. Best of all, they like them, so you can use puzzles as an incentive for end-of-day fun.
50. Race cars

These will be one of your most popular prize-bin options. You could also use them for a science lesson. Here are some NASCAR teaching ideas for more ways to turn cars into educational activities.
51. Trophies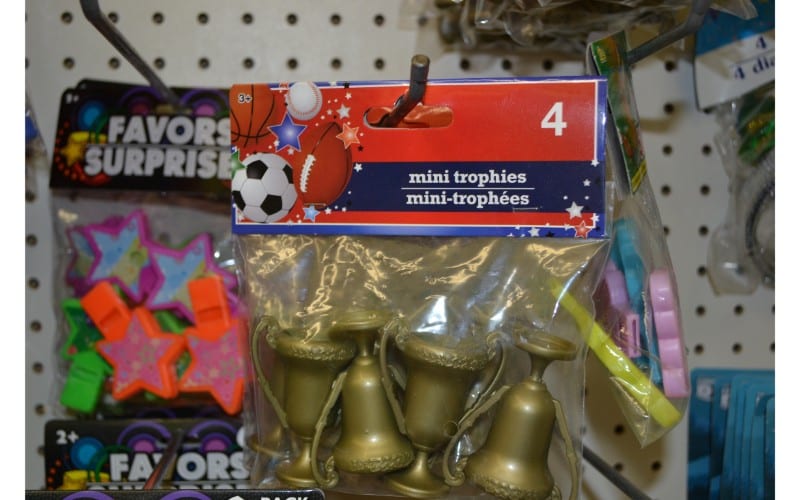 These little trophies are simple, but they can mean the world to kids! Create reasons to give trophies in your classroom and have these on hand. Even little things, like a kindness award or a clean desk award, are deserving of a trophy.
52. Hot chocolate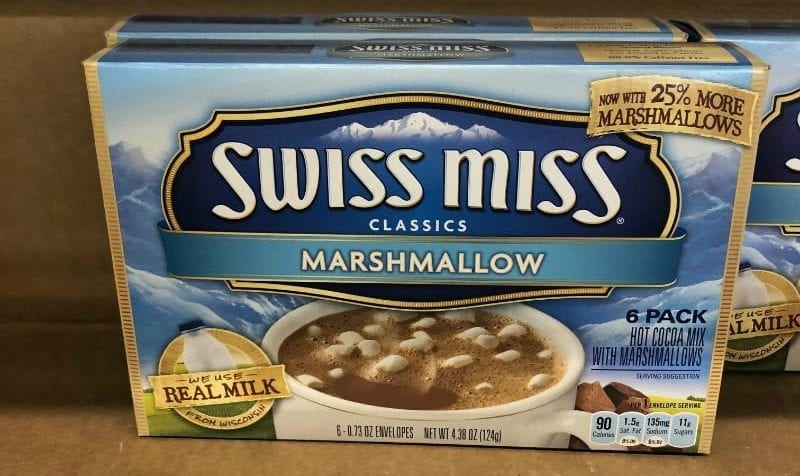 What a great idea for your prize bin! You could also use hot chocolate as a group reading reward. When your students hit a goal, have a hot chocolate day!
53. Grow capsules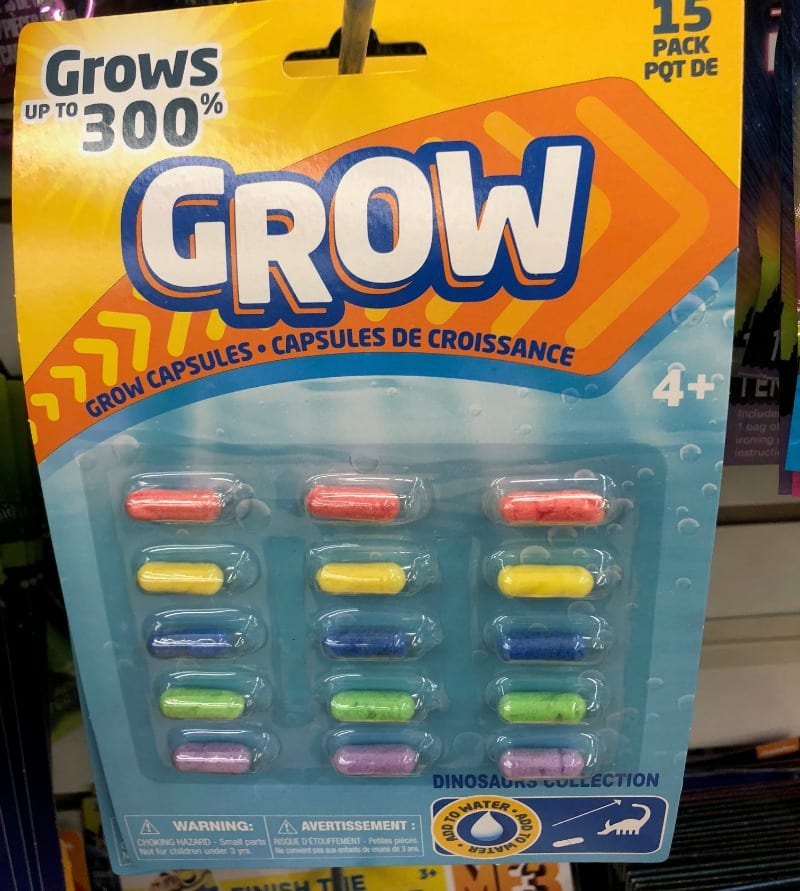 At $1 for the whole pack, you'll spend less than $0.10 each on an item that your students will love to earn. You can also have them do predictions and practice charting based on which animal is revealed.
54. Glitter slime
Silly Putty and slime are both great options for your reward bin at school.
55. Stress balls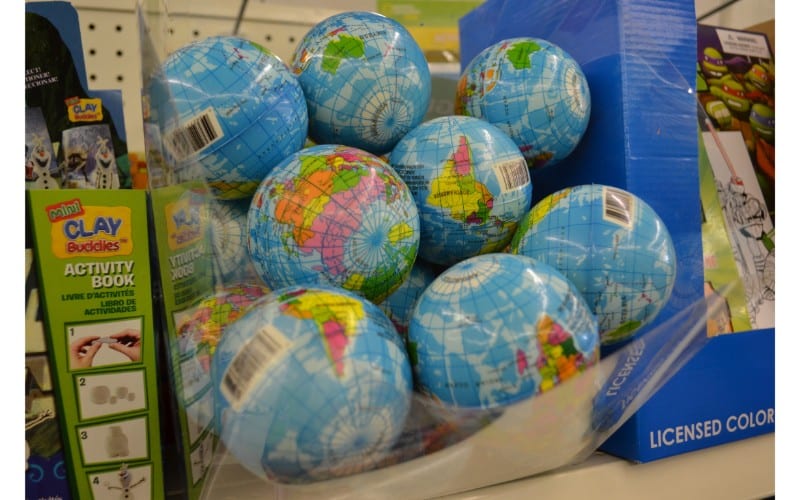 You can always find stress balls at the dollar store, including these globes. The options are always changing, so be sure to stop by the toy section frequently. 
                Dollar Store Hacks for Personal Care
Self-care is really important for teachers. And the dollar store has items that can help you make sure you're putting yourself first, even when your day is hectic.
56. Vitamins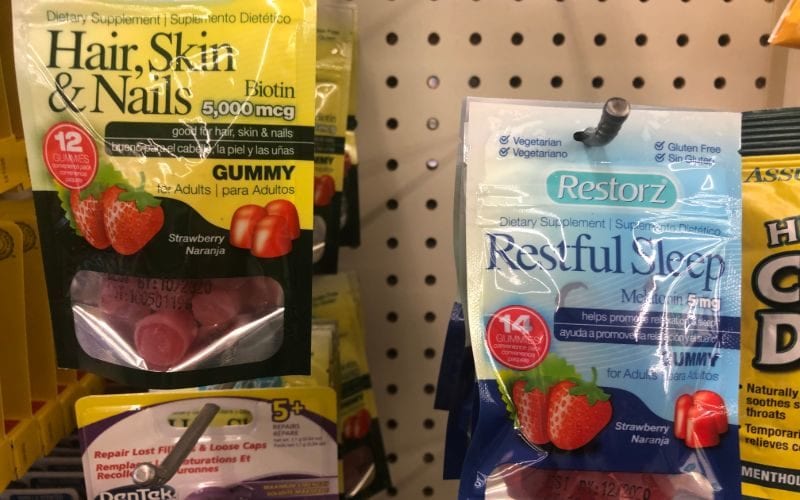 Why yes, I would like a restful sleep. The dollar store has mini packs of vitamins, perfect for tucking in a desk drawer. If you often forget to take your vitamins (guilty), having them near will help you remember. 
57. Cups and water bottles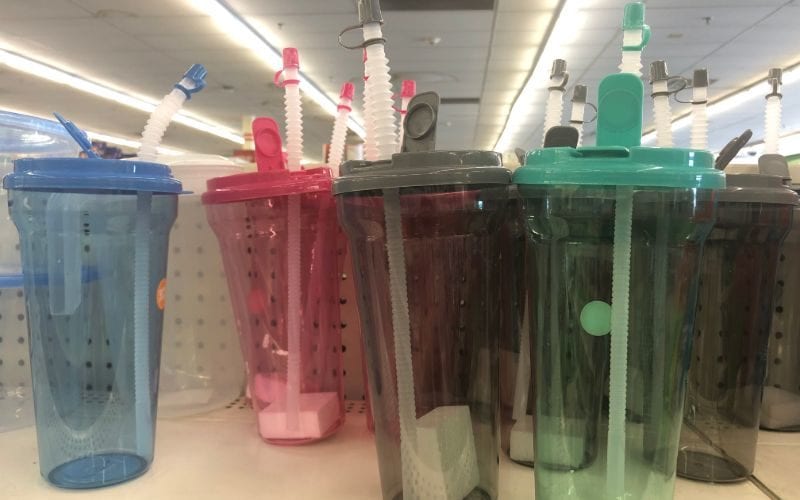 You never want to run out of water. Grab an extra cup or two to keep at your desk. They also have good water bottle options for students. 
58. Bandages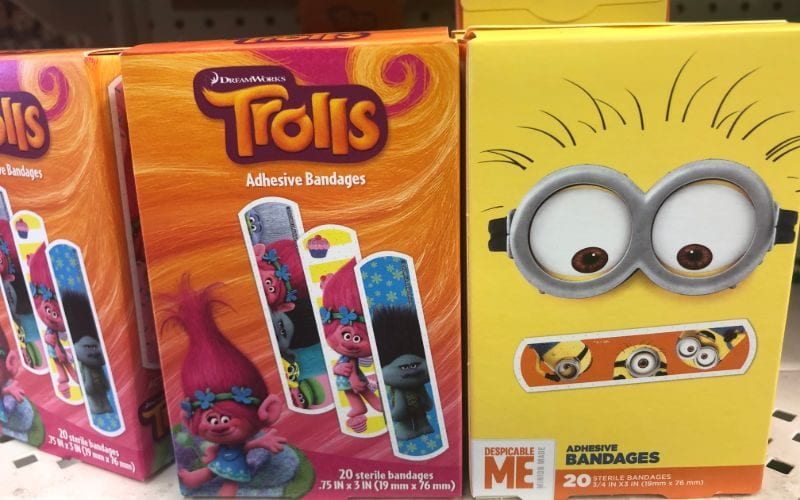 They likely have bandages in the office, or you can grab some from the school nurse (if you have one), but it's handy to have them in the classroom, too. Plus, they have such cute designs. 
59. Lint brush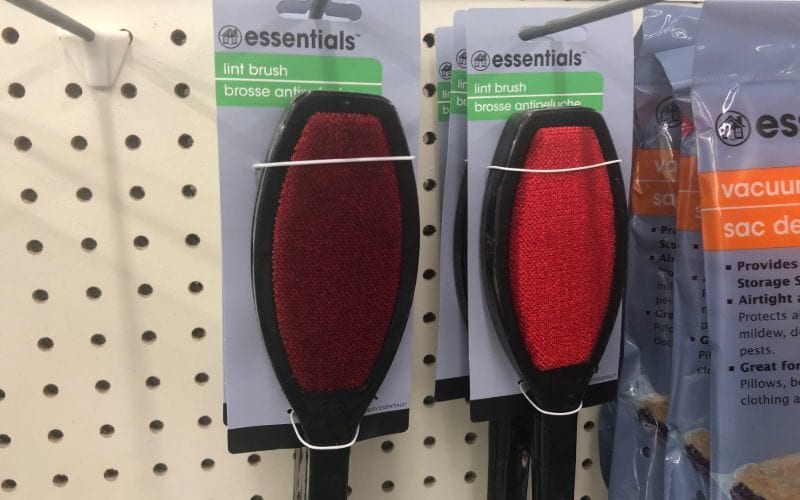 Well yes, I do have pet hair on my pants. A good lint brush will take care of that right away! 
60. Antacids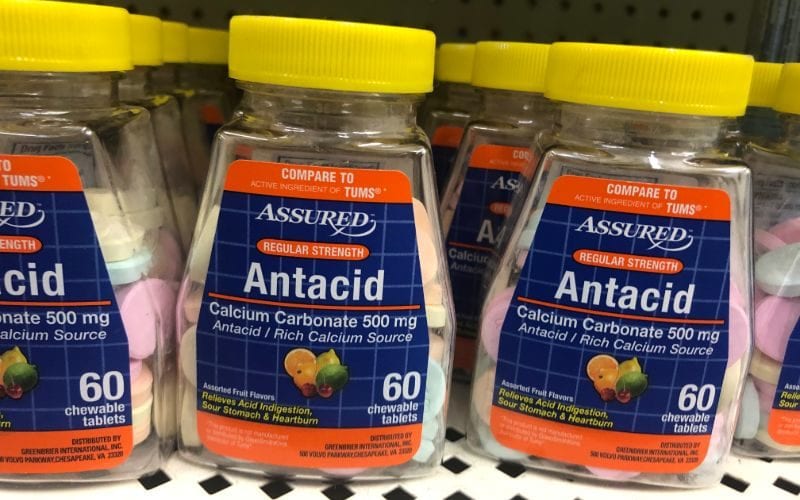 Don't bother spending a lot of money on things like antacids. Get them at the dollar store. These and other over-the-counter meds come in small containers, perfect for storing in your own personal teacher kit.
61. Bobby pins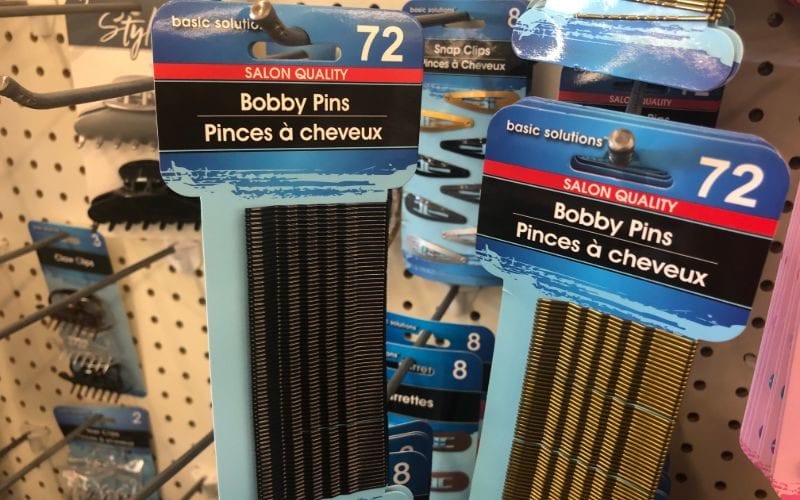 Bobby pins aren't just for your hair. They can also be great for pinning a blouse, getting to a hard-to-reach spot, and other life hacks. 
62. Lip balm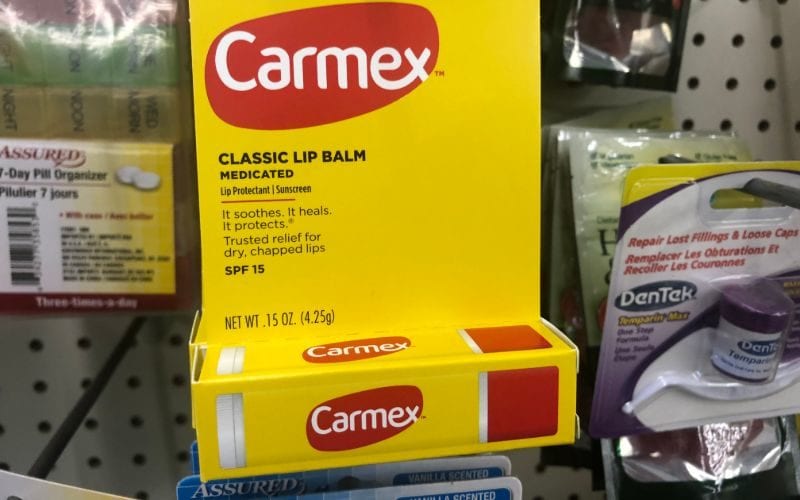 If you have a serious weakness for lip balms, yet you can never seem to find the one you want, then restock at the dollar store. They have so many options to choose from, so you can tuck them all around your classroom. 
63. Cough drops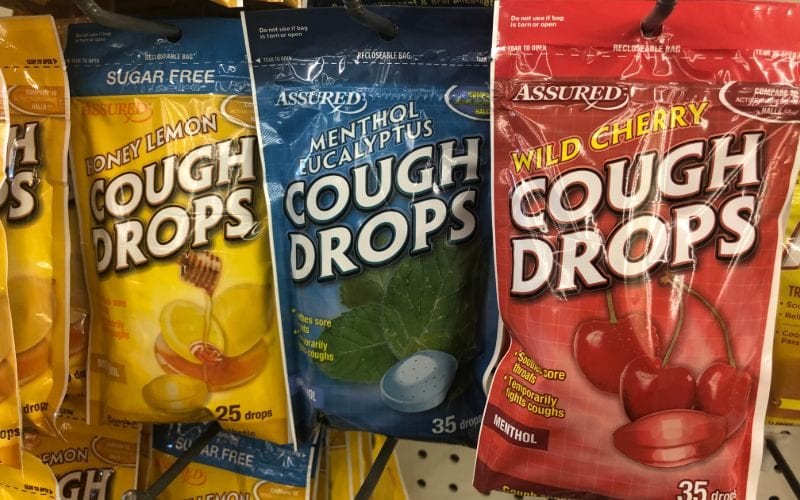 This is another item that you don't want to overspend on. Grab a couple bags the next time you're at the dollar store. Get through cold season on the cheap! 
64. Floss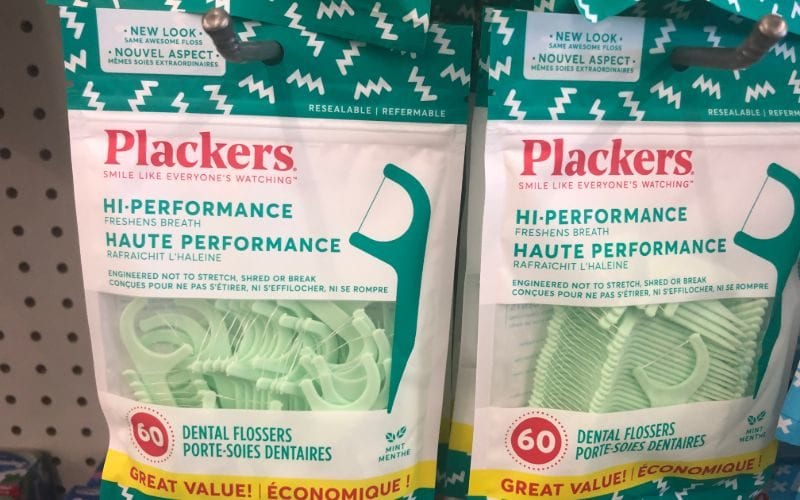 Having something stuck in your teeth is so distracting. You should definitely add this one to your personal teacher kit. 
65. Wipes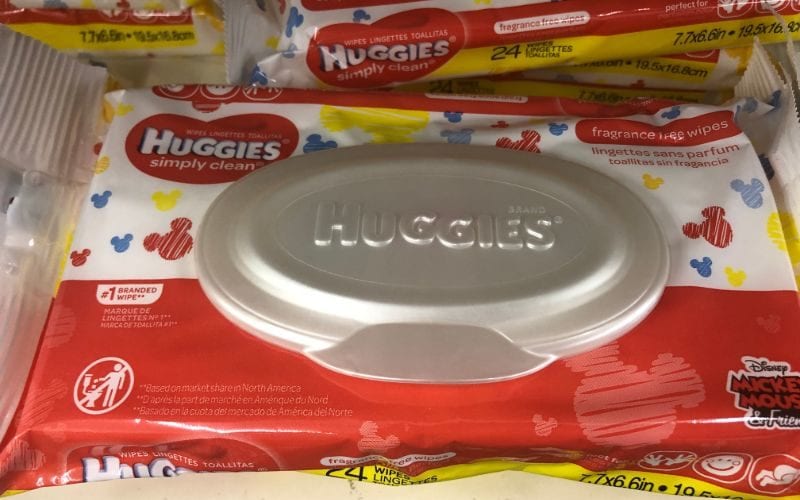 Baby wipes aren't just for babies. Sometimes you just can't get away, yet you really need something to feel clean or refreshed. The bonus with baby wipes is that they smell good, too. 
66. Personal care items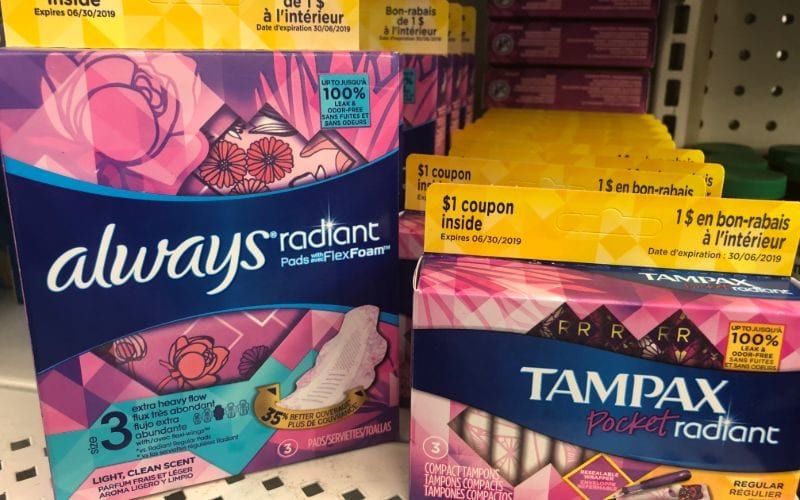 It's good to have back-up stock stored away in your classroom. And if you happen to teach middle or high school, it's nice to have some extras for your students. They will love you for it! 
67. Snacks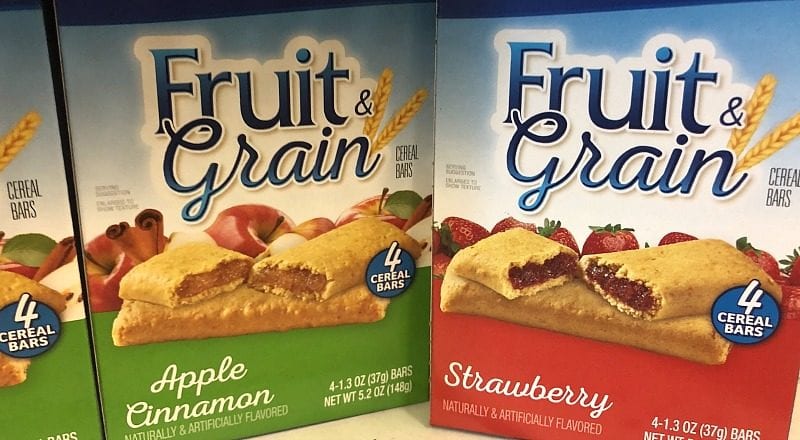 Let's face it—teachers don't always get a lunch. You have to grab food when you can, and this sometimes means cramming in a cereal bar or piece of dark chocolate (both available at the dollar store) any chance you get. 
                Dollar Store Hacks for Art

Art supplies can be pricey, but you can get brushes, poster paint, and a whole lot more at the dollar store.
68. Mini canvases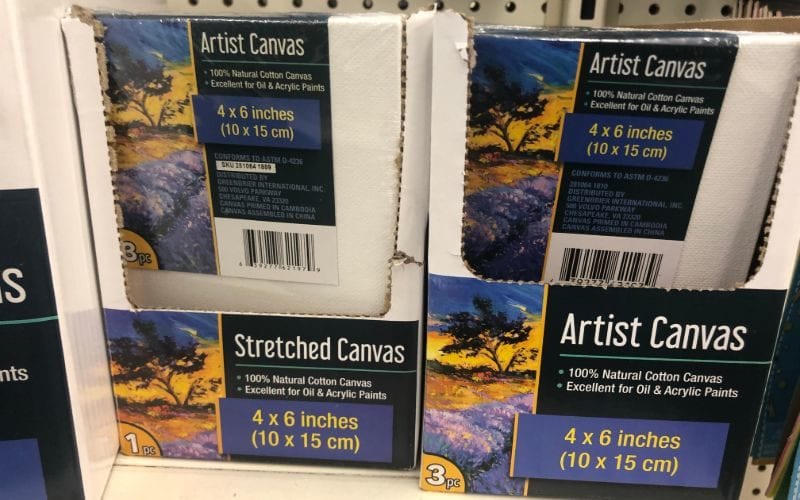 This is our favorite recent find at the dollar store. They have stretched canvases that you can buy in several different sizes. This would make a fantastic end-of-year present or project for students to take home to remember their year. 
69. Construction paper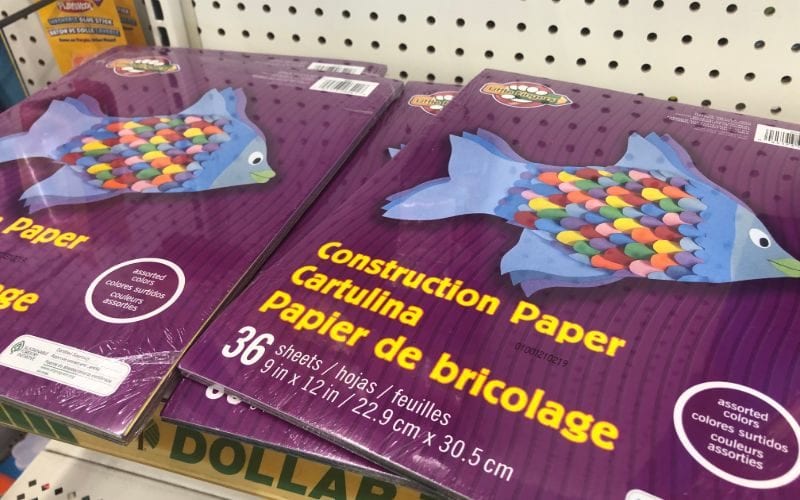 If you're an elementary teacher, then you pretty much know that you can never have enough construction paper. Ask helpful parents to help you stock up if you're running low. 
70. Art pads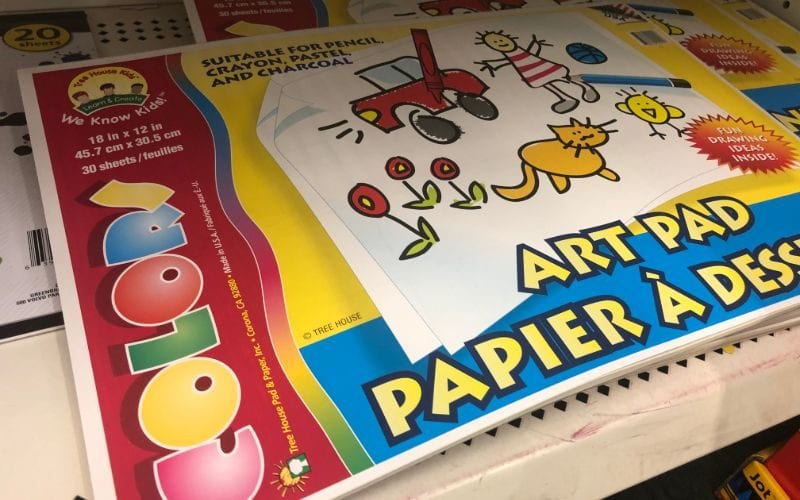 For more art space, check out the art pads available near the crayons, markers, and paints. They also have paint pads in this same section. 
71. Cotton swabs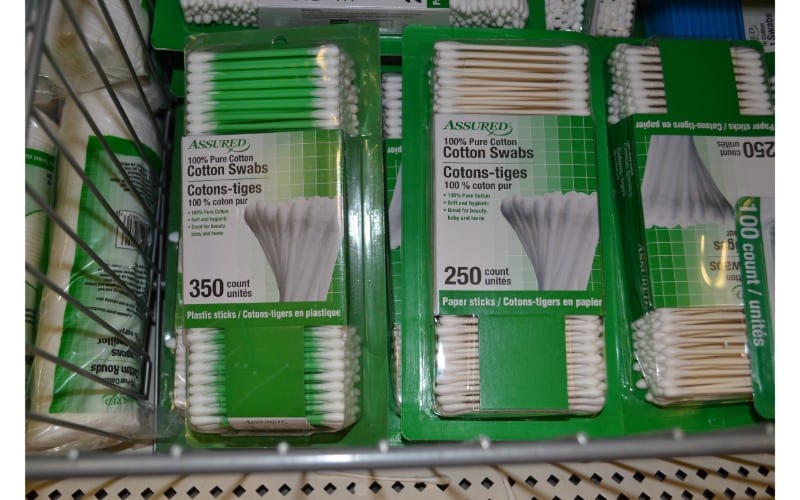 Blue and yellow make green, and there's no better way to learn this than by having students do it themselves. Give them little bits of paint and cotton swabs to mix colors. This will keep the mess to a minimum.
72. Poster paint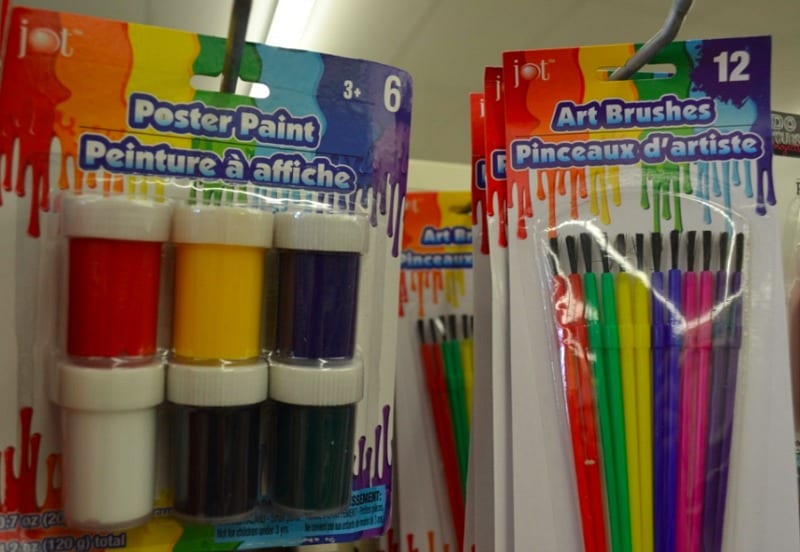 Cheapest paint in the universe. It's a great way to do the color-mixing activity listed above!
73. Crepe paper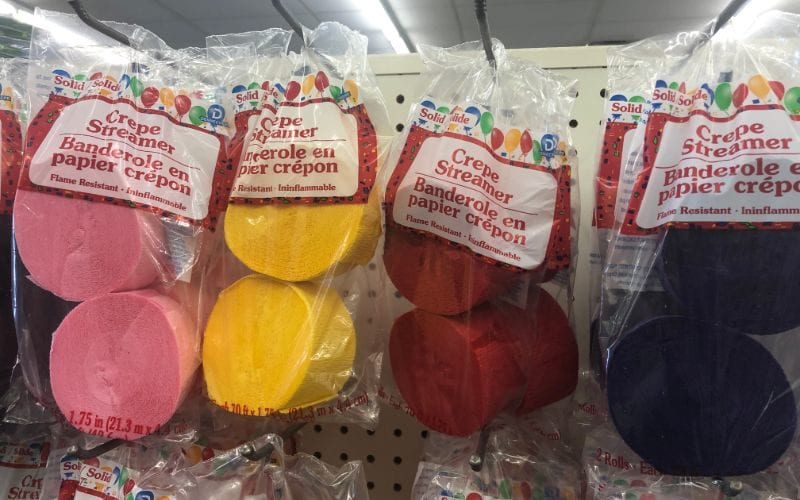 There are so many great art projects, like collages and mosaics, you can do with crepe paper. Try this crepe paper art project.
74. Mod Podge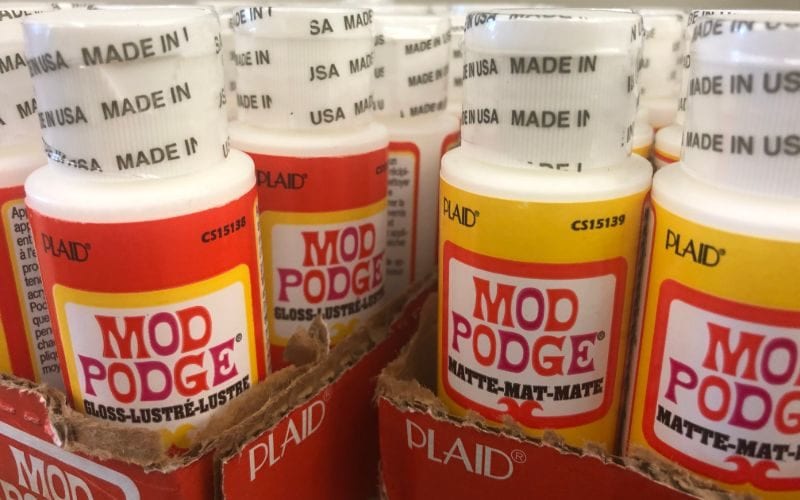 Once you discover the magic of Mod Podge, you'll never go back! Let your students apply it with their hands! They'll have fun, and it easily washes off.
75. Macaroni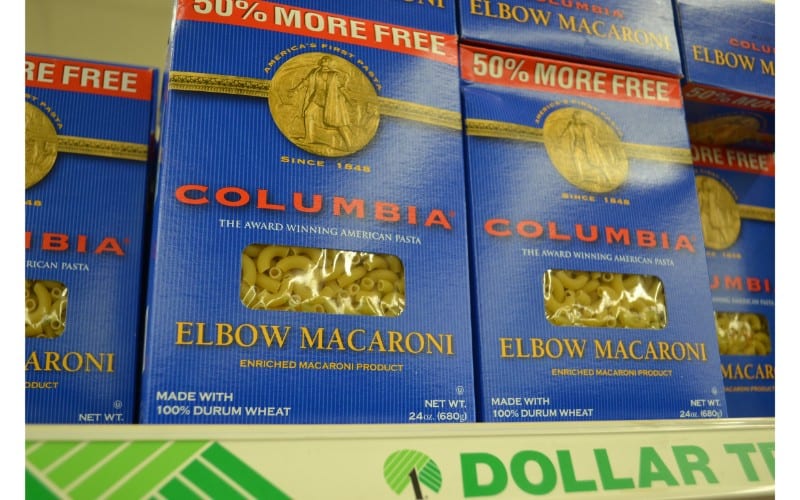 This is part art project and part grammar lesson. Use elbow macaroni to teach kids punctuation—apostrophes, commas, and quotation marks. They'll love applying (aka gluing) them in the right place. (Full disclosure: We borrowed this brilliant idea from this teacher's blog.)
76. Glitter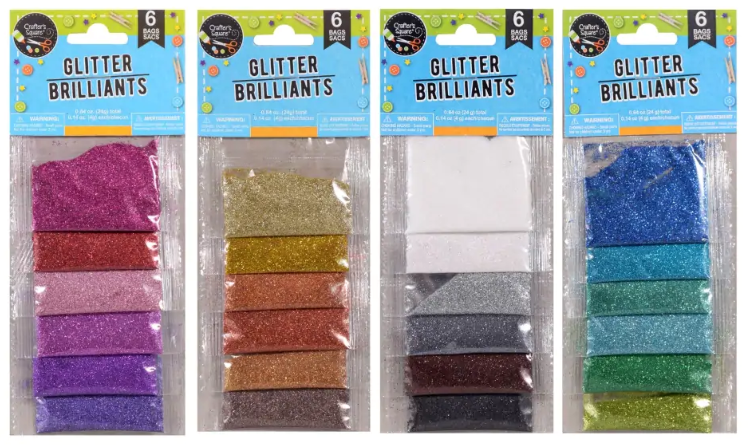 Love it or hate it, you can definitely find glitter at the dollar store. (And who needs expensive glitter?) Here's our suggestion: Use glitter as a monumental incentive for your students. For example, if they reach an ambitious reading goal, you can break out the glitter and make sparkly literary collages.
77. Pipe cleaners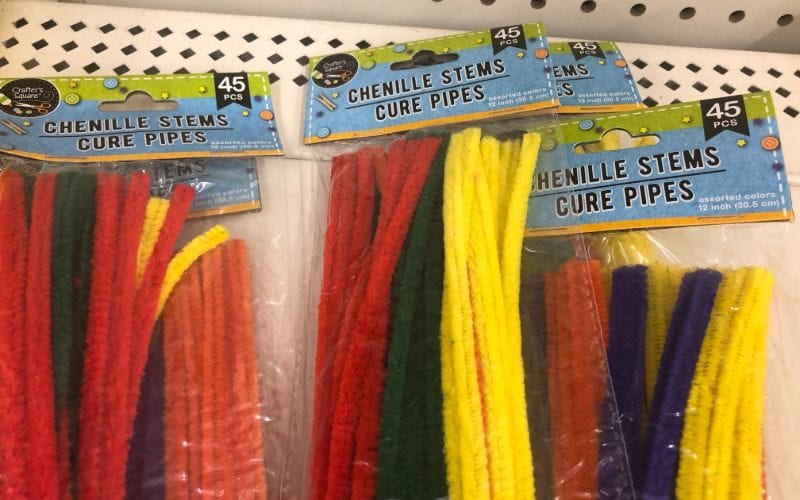 You can use pipe cleaners for about 100 different things—seriously, this article offers that many ideas. Our favorite: pencil grippers.
78. Pom-poms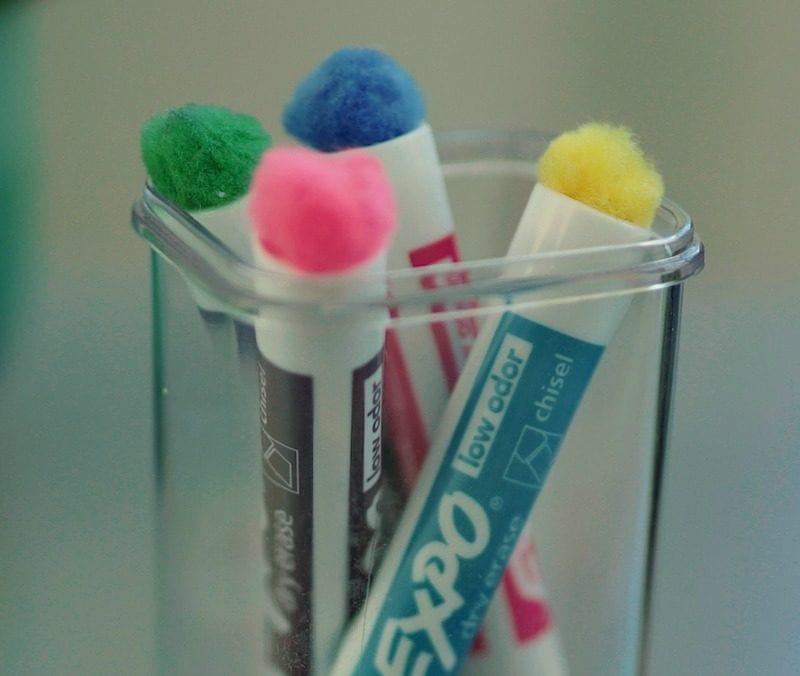 These should be a staple for your art area. Students can use them to make rainbows, bunny tails, or just about anything else. Have students draw a picture and then fill it in with these pom-poms. Another hack: Put them on the ends of dry-erase markers, like you see here, to use as mini-erasers!
79. Stencils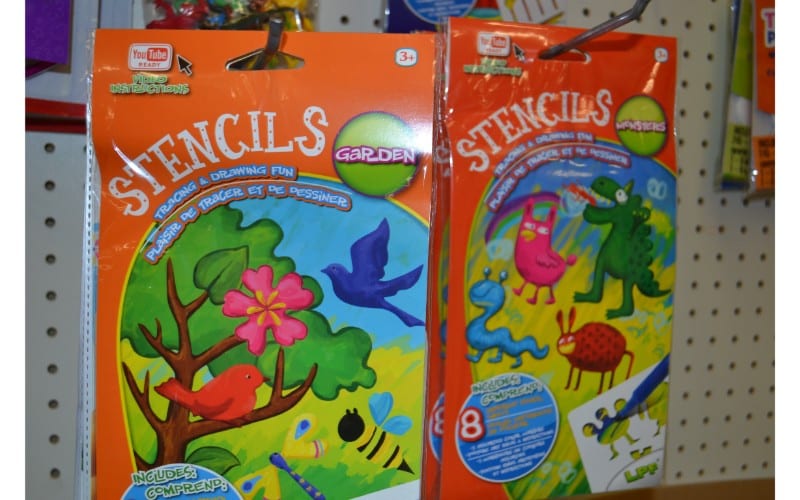 They're good for repetition and for learning shapes and patterns. Another idea is to use them for journaling. Let students outline an object in their journal and then challenge them to write about it.
80. Photo frames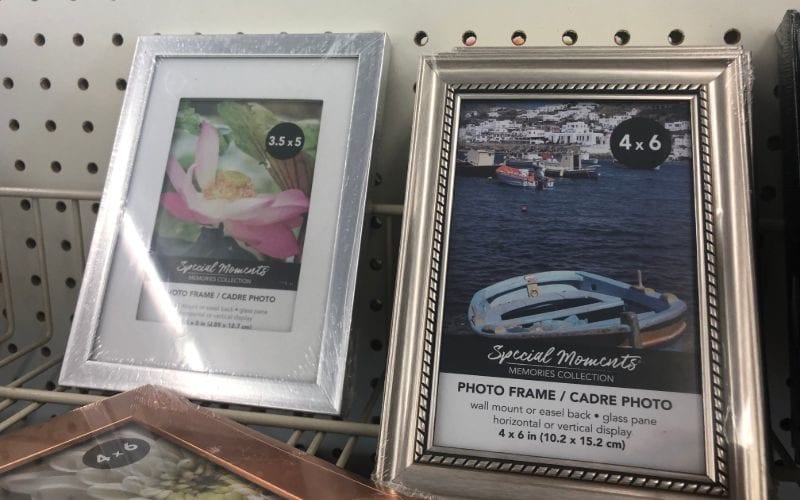 If you want to give a cool end-of-year gift, try picking up some photo frames to turn into a keepsake. Students could also frame their art to take home. 
81. Sketch books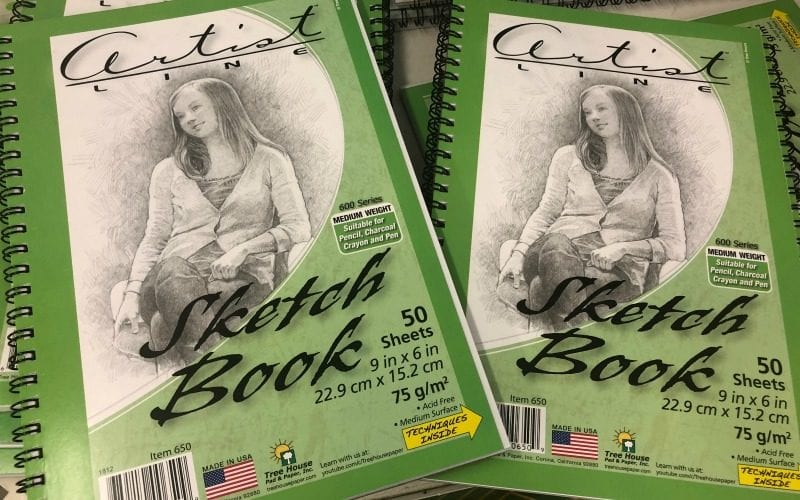 This is one of the best things you can give to a budding artist. You can also have them available for students who have free time or want to doodle. 
 82. Sidewalk chalk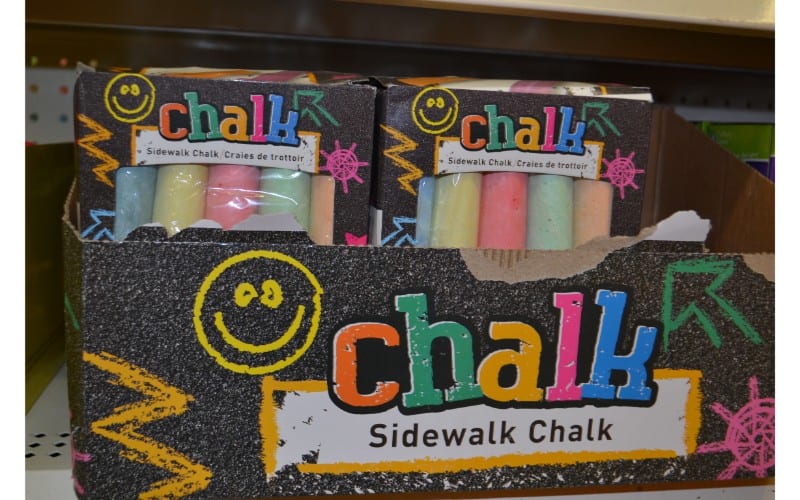 Soak it in water, and you have a paintbrush at your fingertips. This blog will give you more details.
83. Googly eyes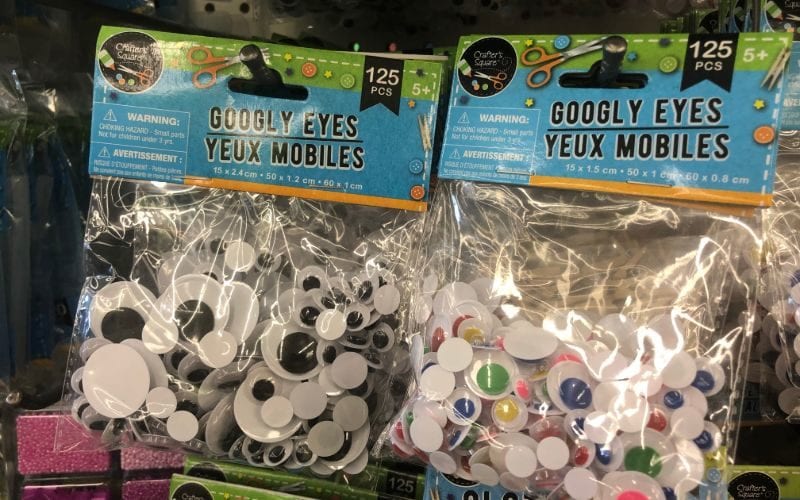 Here's another good writing challenge! Have students draw a monster, person, or other object on their journal and then let them add googly eyes to it. Have them write a story about it!
84. Paper plates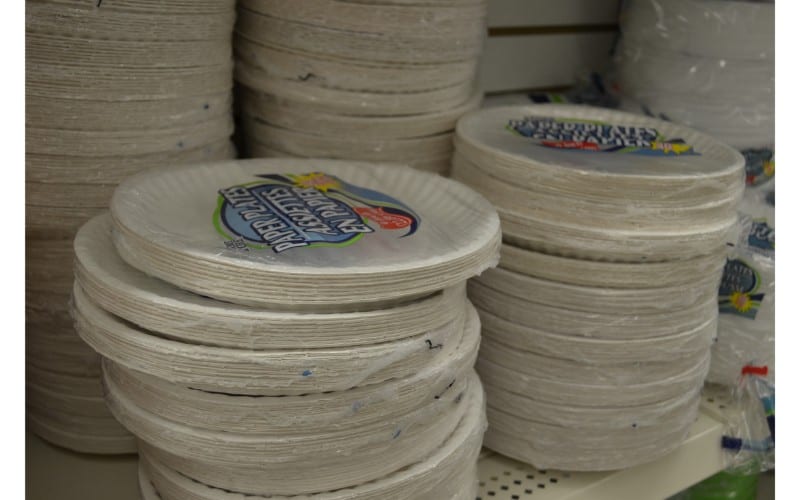 You can find all sorts of craft projects that require paper plates. Plus, they make a great base for any painting project.
85. Cookie cutters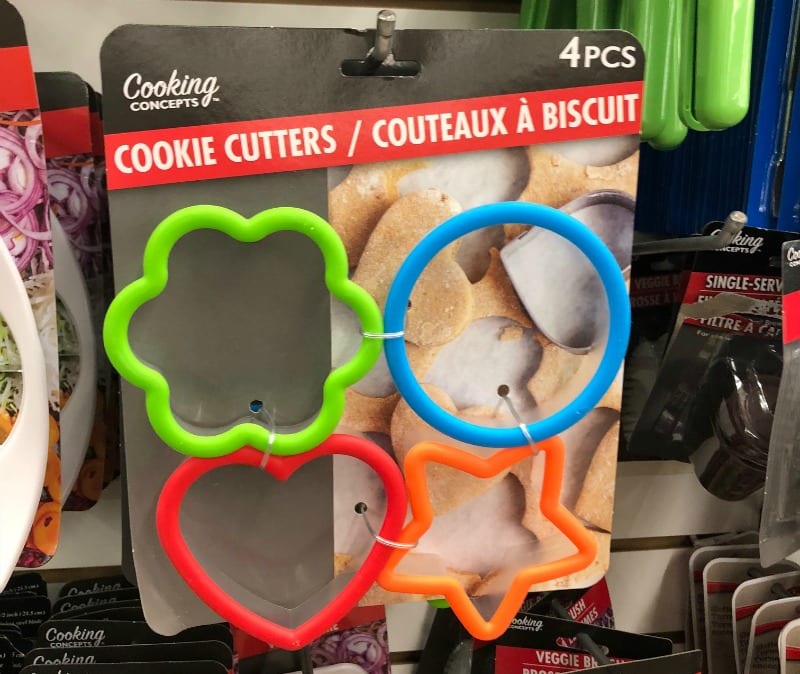 Mix your art time with lessons in shapes or math. These cookie cutters are a great staple for classroom learning and hands-on play.
                Dollar Store Hacks for Math
Help get your students fired up about math—these items will make it fun!
86. Sand timer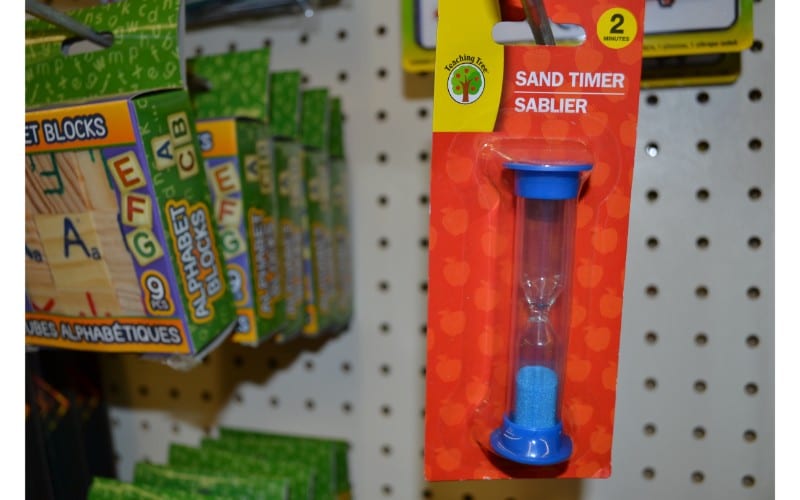 Racing against the clock (Mad Minute, anyone?) is always fun for students. Buy a few timers to use in classroom math challenges.
87. Dry-erase clocks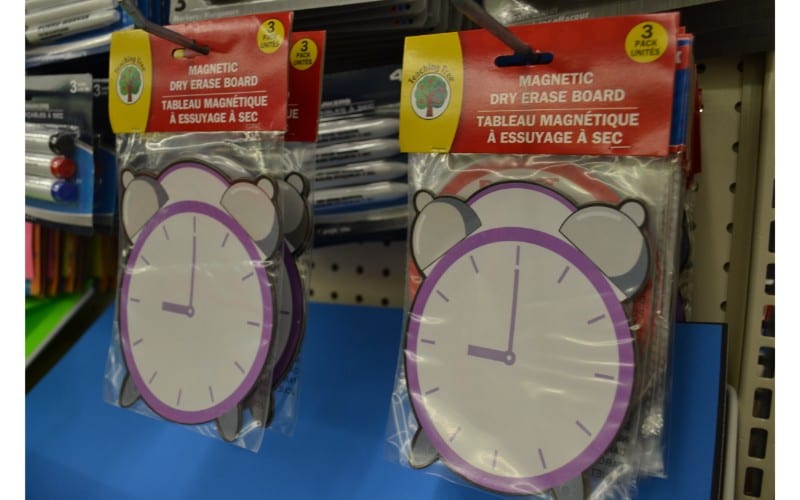 Every kid learning to tell time would love to have their very own mini-clock. Plus it's dry erase!
88. Beans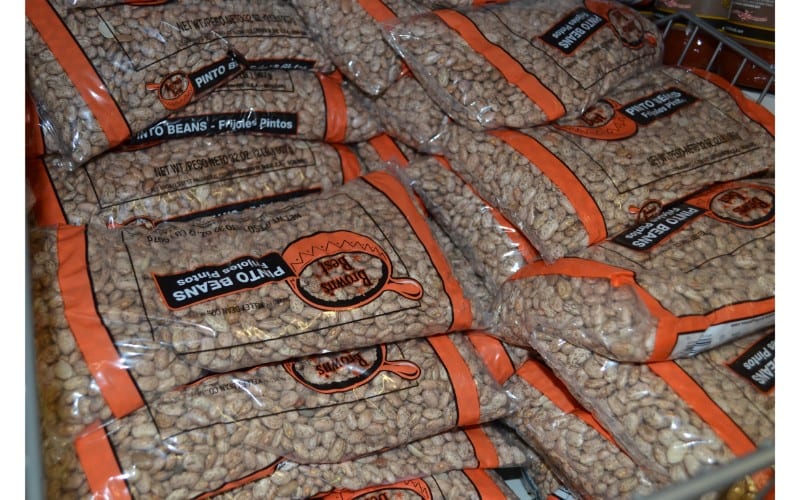 The cheapest manipulative around! Use beans for counting and practicing math problems. One bag goes a long way.
89. Dice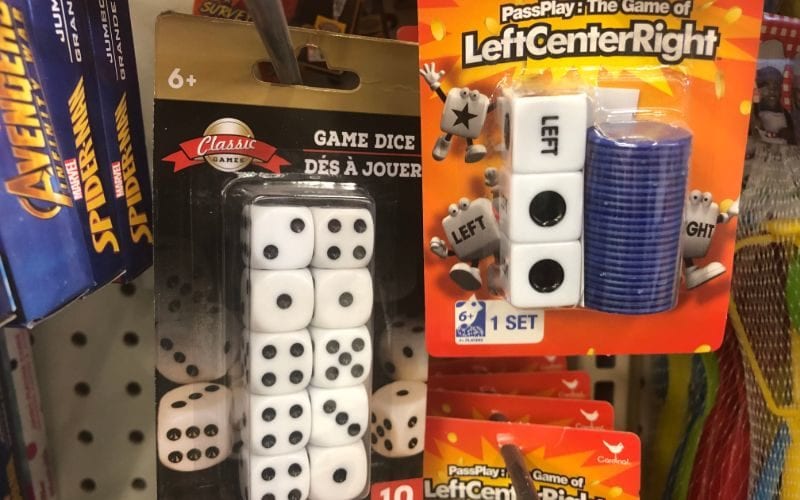 A roll of the dice can create an immediate opportunity to practice addition, multiplication, or subtraction. Partner up students and let them challenge one another with each roll. You can also find dice games. 
90. Playing cards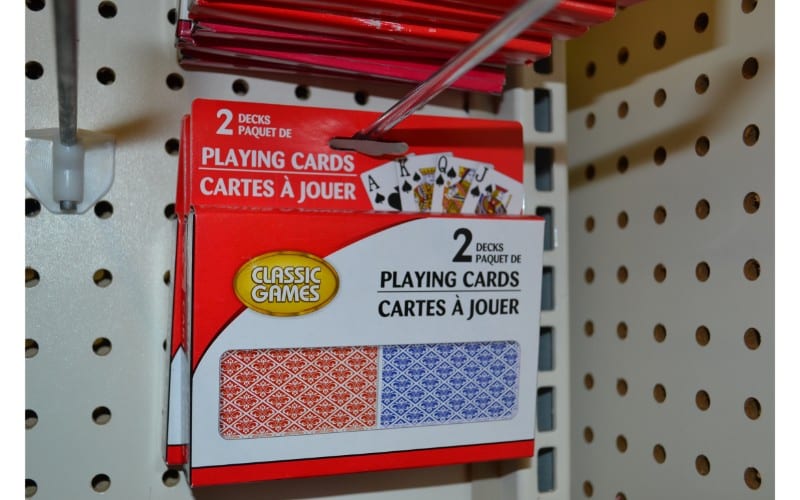 You know the card game War? Kick it up a notch: Each student flips over a card. The first to multiply the numbers and say the correct answer is the winner.
91. Sorting cups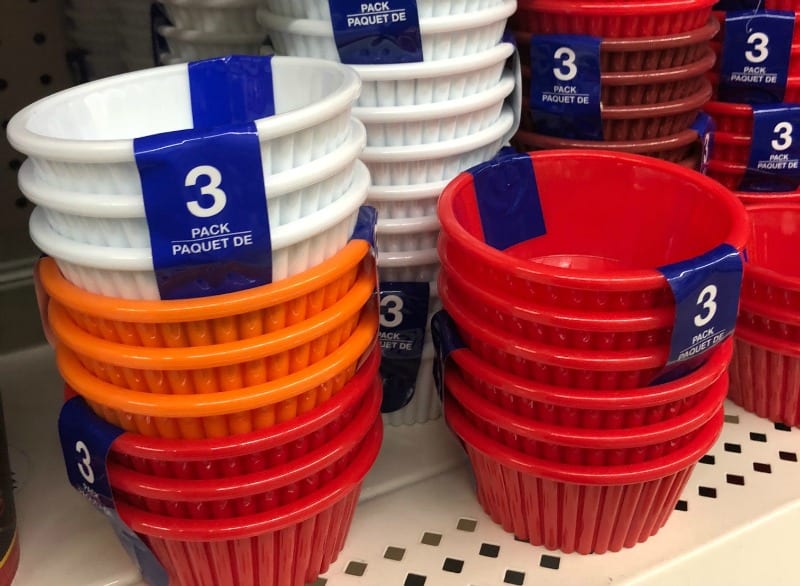 Word problems, fractions, and other math concepts just got easier with these sorting cups.
92. Giant tweezers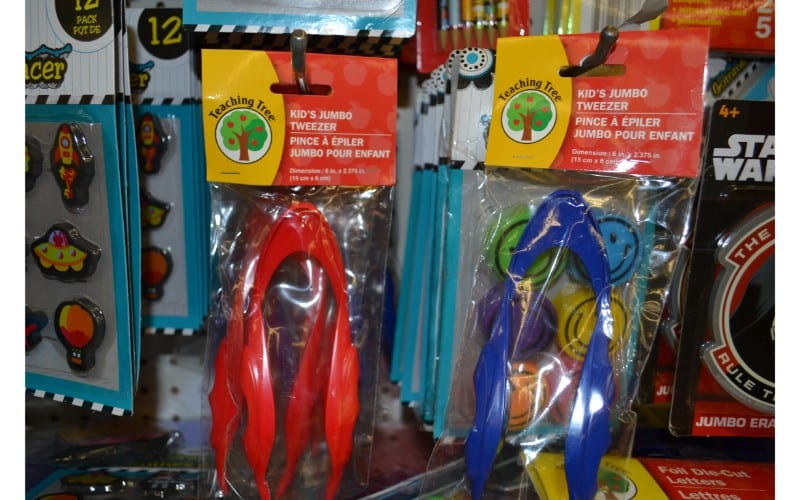 For small hands, these build good fine-motor skills and promote counting. For older students, have them solve word problems, using the tweezers to divide and sort their way to the answer.
93. Counting blocks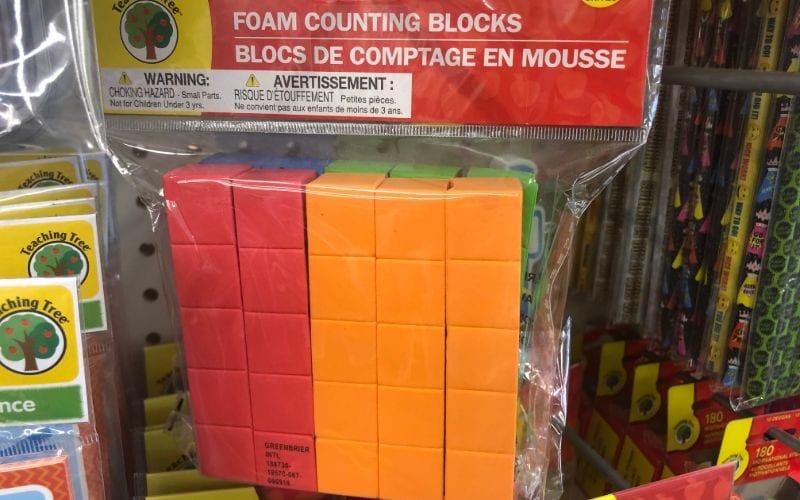 Don't spend tons of money on other counters. These soft foam ones are a great alternative, and they come in multiple colors. 
94. Foam dice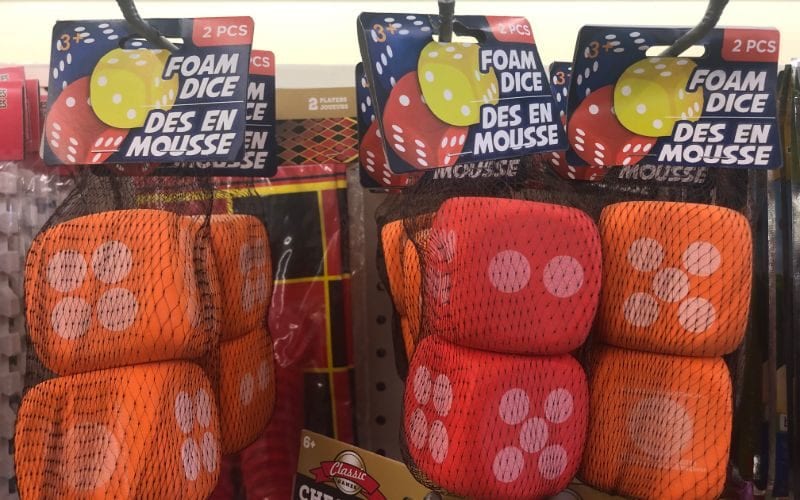 In addition to regular dice, these are fun to use in a group setting. You could even take your math lesson outside with these and some sidewalk chalk. 
                Dollar Store Hacks for Reading and Writing
Practicing spelling, reading, and comprehension just got easier with these dollar store finds.
95. Alphabet blocks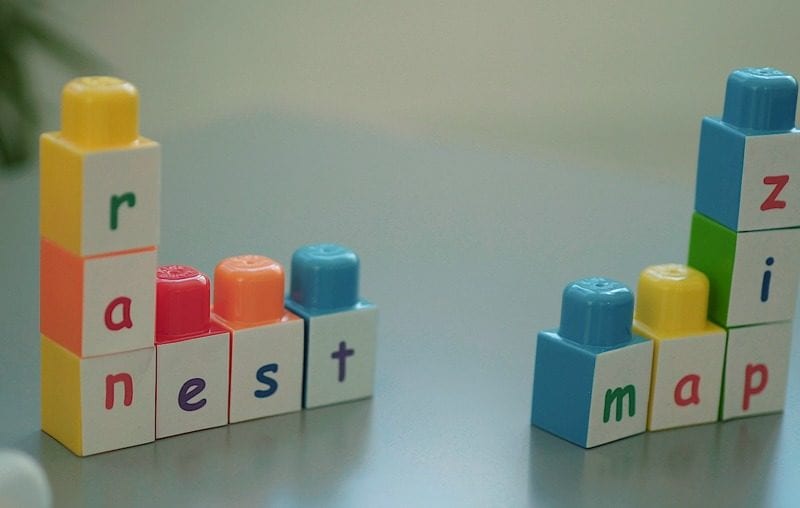 You can buy several sets of alphabet blocks, and then your students can have a friendly word challenge. Put all the blocks in a bag and have them choose five to six blocks (just like Scrabble). Then challenge them to make words. You can also create your own blocks by picking up building blocks from the dollar store and adding your own letters. 
96. Dry-erase boards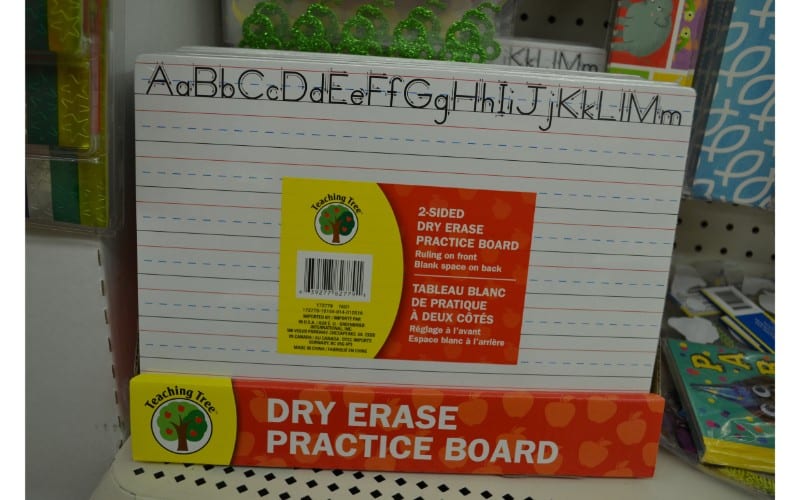 Having a dry-erase board for every one of your students would be like a dream come true, right? When they're only $1, it's doable. Have students work out their answers individually and then hold them up for you to review.
97. Pool noodles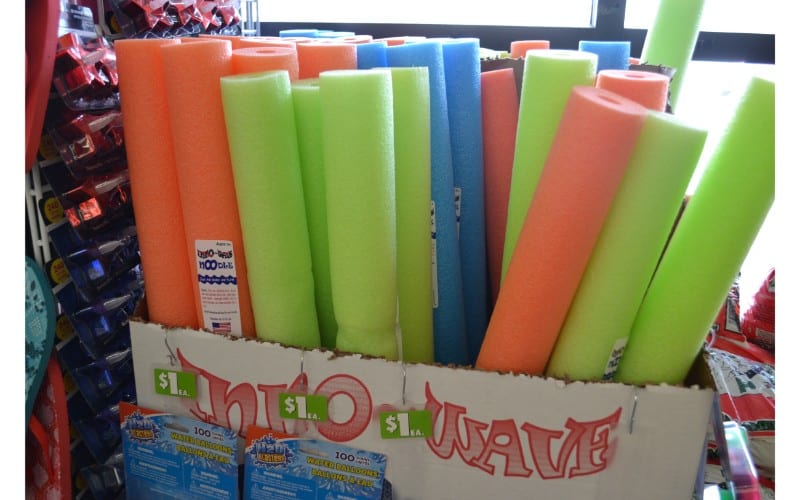 Pool noodles have so many uses in the classroom . For instance, you can create your own phonics reading tool with pool noodles. Check out how with this phonics project using pool noodles.
98. Ping-pong balls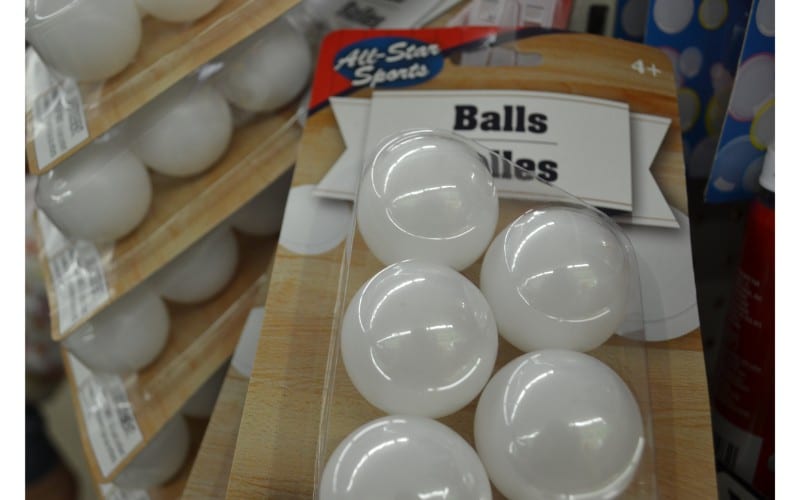 Here's another good phonics tool. Write different letters on ping-pong balls. Make a vowel bag and a consonant bag. Let students pull a few balls out of each one and try to make a word. Here's a video showing how to do ping-pong-ball phonics .
99. Composition books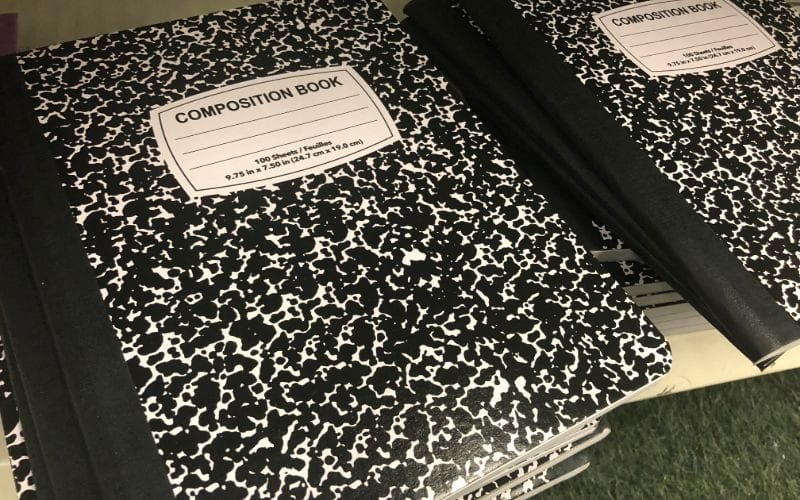 These are a great deal at just $1 each. They even have mini books available in multi-packs. 
100. Popsicle sticks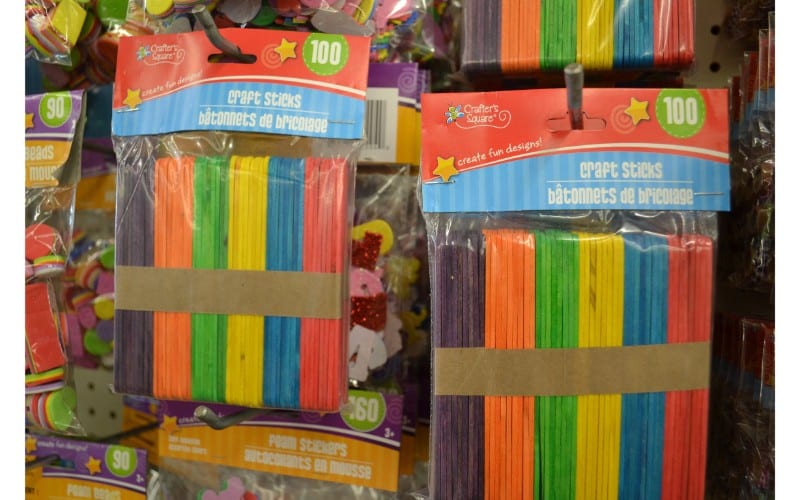 Write down each of your students' names on a Popsicle stick and put them in a cup. Then draw a stick to decide whom you'll call on during class. This way, you won't always call on the same students, and your impartiality will be evident. Once you get through the entire cup, fill it up again.
101. Word searches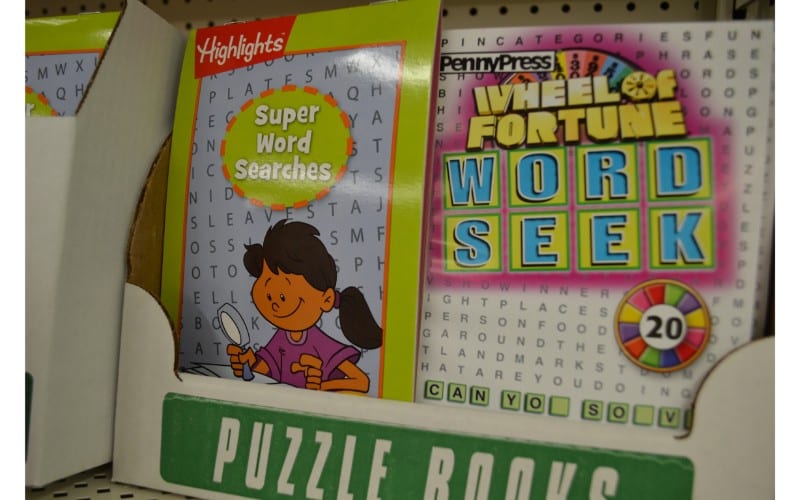 Get those little minds thinking about words by having them do word searches. Just one book, which costs $1, can supply your entire class. They also make great activities for students who finish work early.
                Dollar Store Hacks for Science
Hands-on learning is always more fun, and these items will help you do just that with your science units.
102. Freeze pops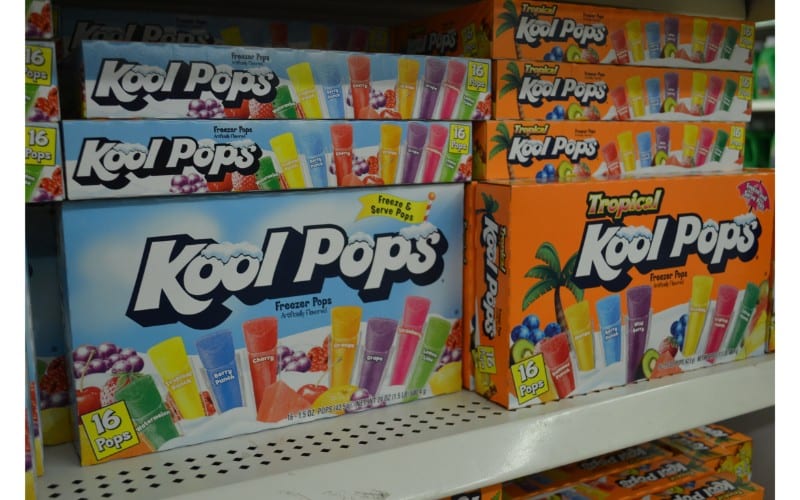 No, it's not just a treat. It's a science experiment, too. For example, have students time how long it takes freeze pops to freeze. Then have them figure out how long it takes tap water to turn into ice. Does one freeze faster than the other?
103. Airplanes

A lesson in aerodynamics always benefits from having some airplanes on hand. Make your own paper airplanes and then compare them to the ones you can get at the dollar store. Which ones fly higher? Faster? Farther?
104. Bubbles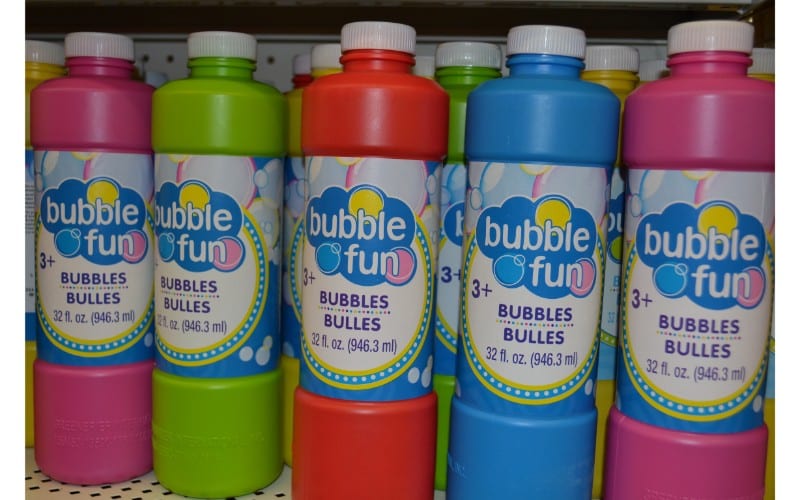 What causes bubbles? Why are they round? What happens to them when they pop? These are all great questions and excellent ways to use bubbles in a science lesson.
105. Cotton balls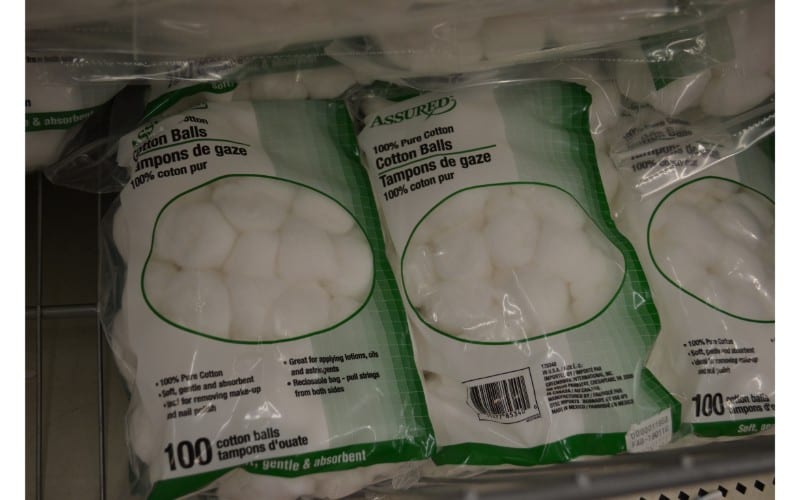 Every child needs to learn about different types of clouds, and one of the best ways to do this is by using cotton balls. Here's a great blog article to give you more details.
106. Flowers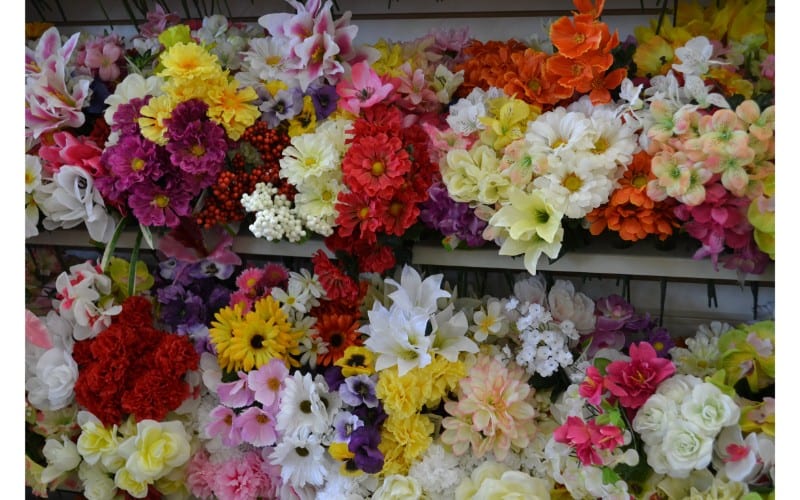 Every dollar store in the country has fake flowers, and if you can find the right ones, you can "dissect" them to study the different parts of the flower.
107. Magnifying glass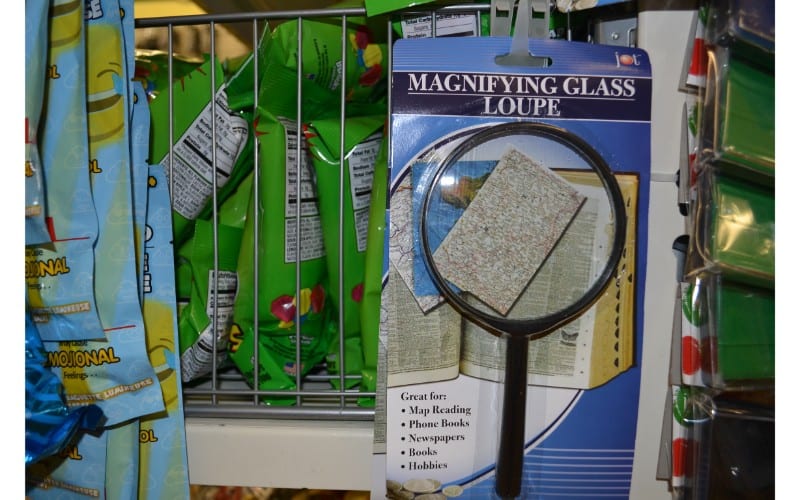 Science often involves looking at things very carefully and closely. Now you can afford to have several magnifying glasses in your classroom.
108. Bugs and spiders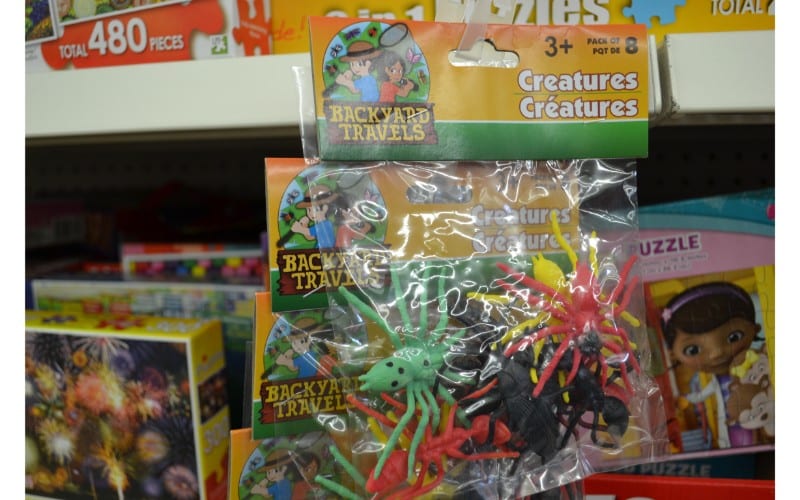 The dollar store has a great selection of spiders, bugs, and other animals in their toy section. This would be a great way to give students a hands-on science experience.
109. Fingerprint kit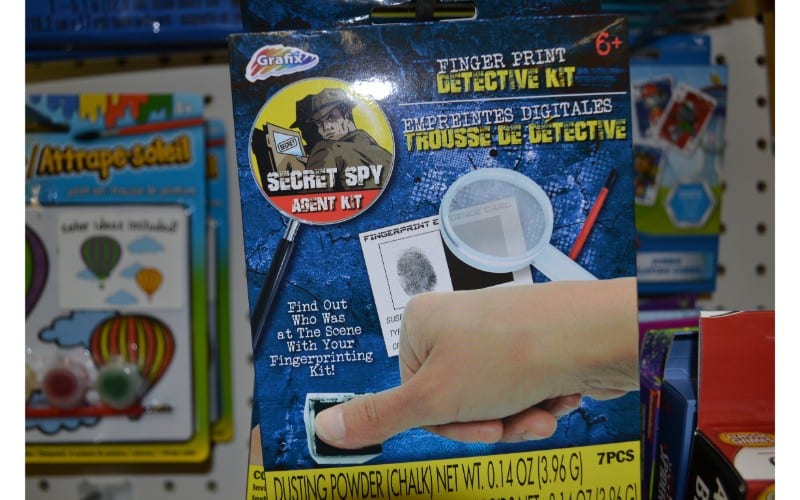 You might have to practice this one on another teacher so you're not actually gathering fingerprints of your fifth graders, but there's definitely a science lesson here about how all fingerprints are unique!
110. Plant fertilizer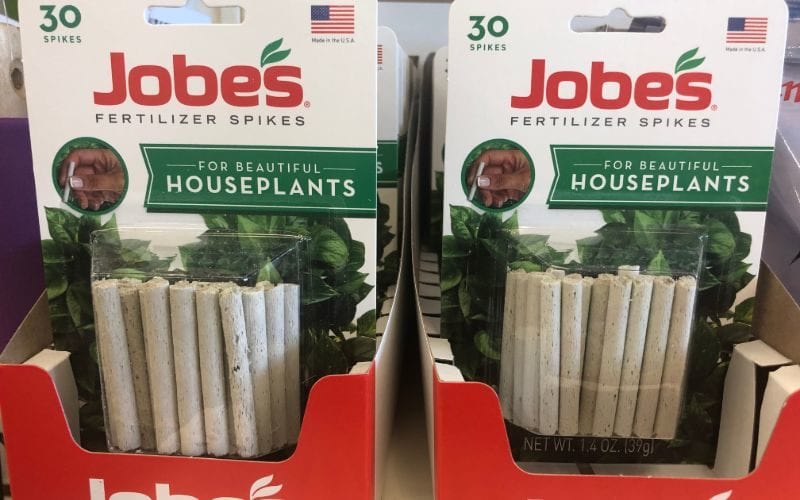 This is a science lesson waiting to happen. If you want to have houseplants in your classroom, here are five plants to consider. Then challenge students to test the fertilizer between two identical plants to see which one grows faster and stronger. 
111. Thermometers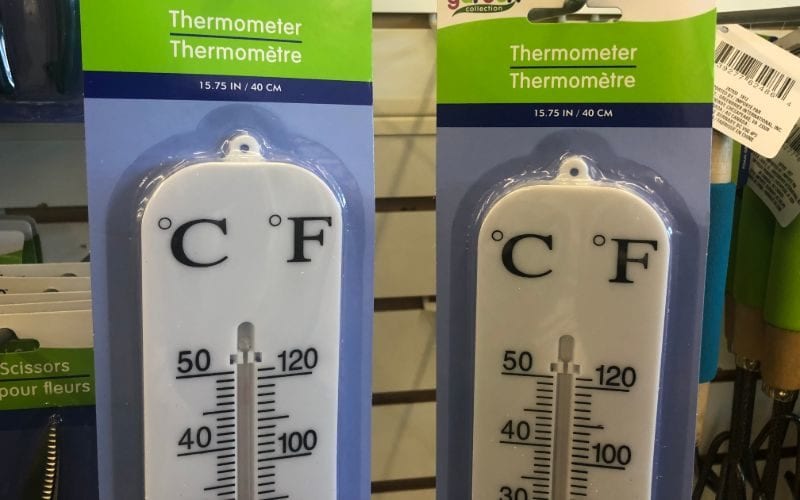 Does the outside thermometer match digital temps? This is another good experiment to try. Have students track the weather and compare it with the daily weather reports on TV and online.
112. Water beads
Water beads (aka Orbeez) are magical, and fun, and science-y. You can pick up these up at the dollar store and then inspect them, dissect them, and use them for a science lesson. 
113. Seeds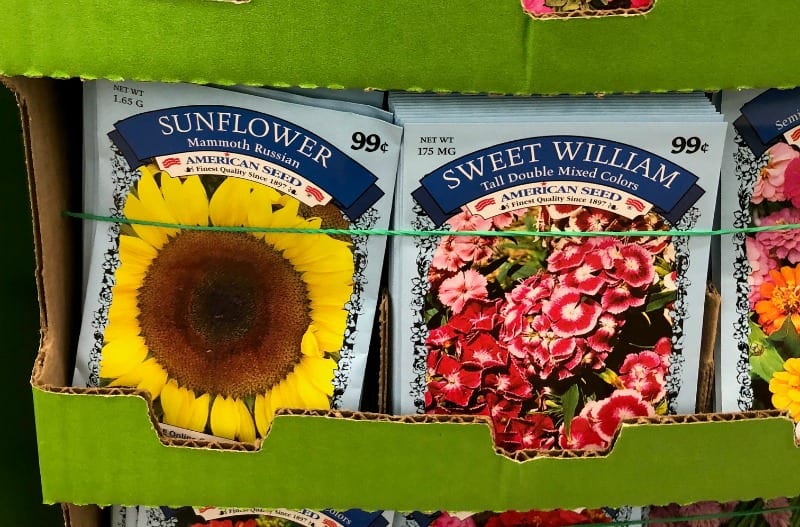 You know the seed tape you just made? Here are the seeds to go on them. Whenever you talk growing or gardening in class, you have to try to grow your own. Look for bean seeds, which are easiest to sprout, or sunflowers.
114. Modeling clay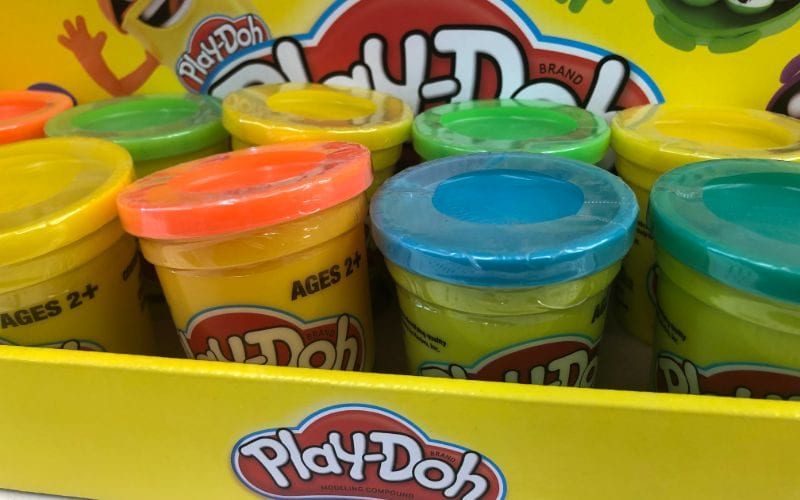 This could also go in the art section, but we love using Play-Doh and modeling clay (also available at the dollar store) in science. Try using it to sculpt science models and replicas.
115. Solar lights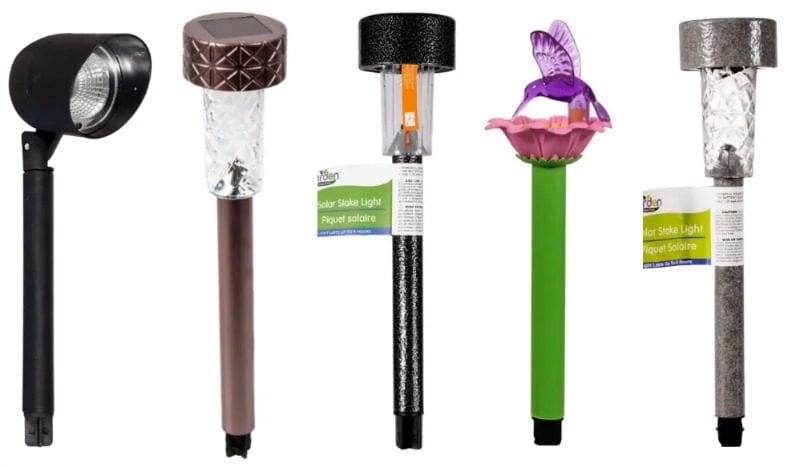 There's a lesson here on the sun and the great power of solar energy. Have your students do hands-on testing to better understand solar power.
116. Aluminum foil 
Why yes, aluminum foil does make for some pretty awesome science experiments. Check a few out here.
117. Return ball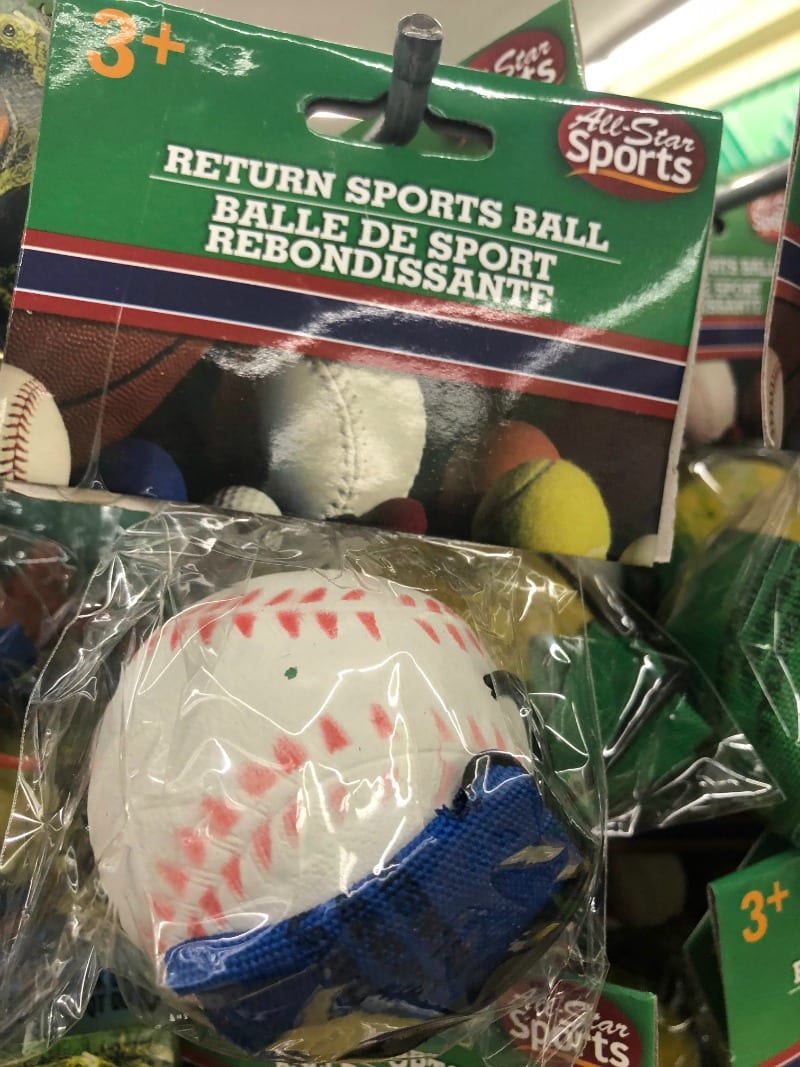 There is definitely a science lesson to be had here. Newton's Law, anyone?
Have more dollar store hacks to share? We'd love to hear about them in our WeAreTeachers HELPLINE group  on Facebook. WeAreTeachers HELPLINE is a place for teachers to ask and respond to questions on classroom challenges, collaboration, and advice.
Plus, check out our Instagram-worthy hacks to try in the classroom.