If you've found yourself wandering the aisles of Target wondering where all the REAL cards are, these honest holiday cards are for you.
1. Silent Night
Just kidding. LOL for days.
2. Take a Look at the Five and Ten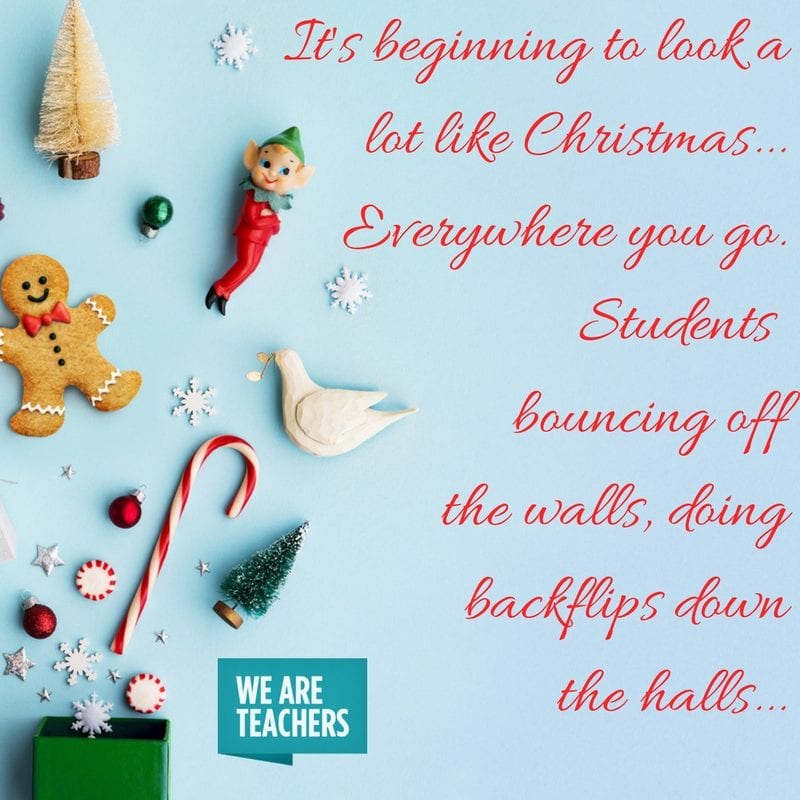 It is glistening once again. And my students are acting like sugar-crazed maniacs.
3. Peace on Earth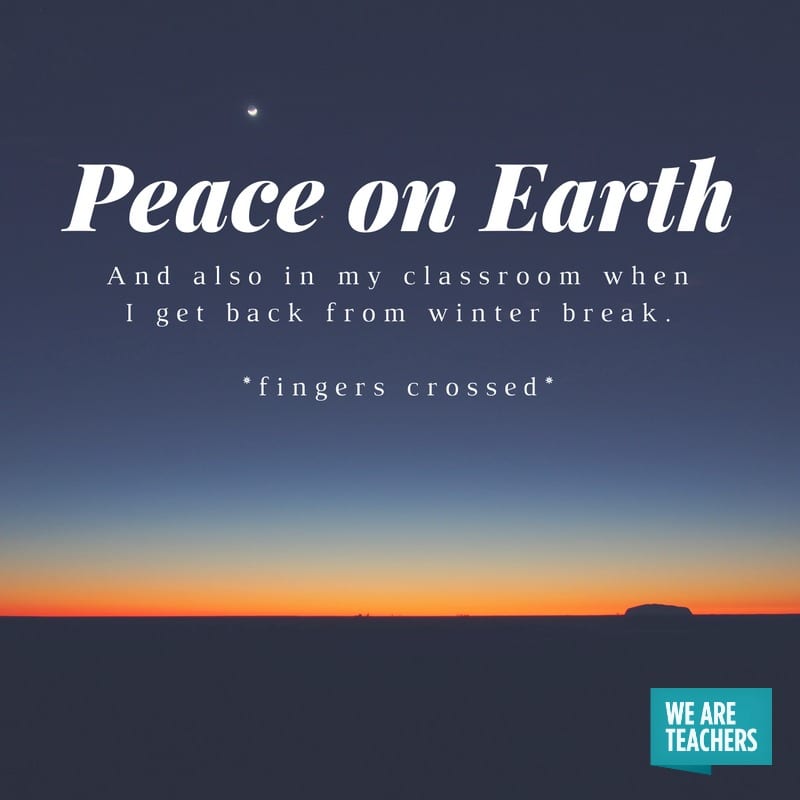 But more specifically in my classroom during indoor recess.
4. May Your Days Be Merry and Bright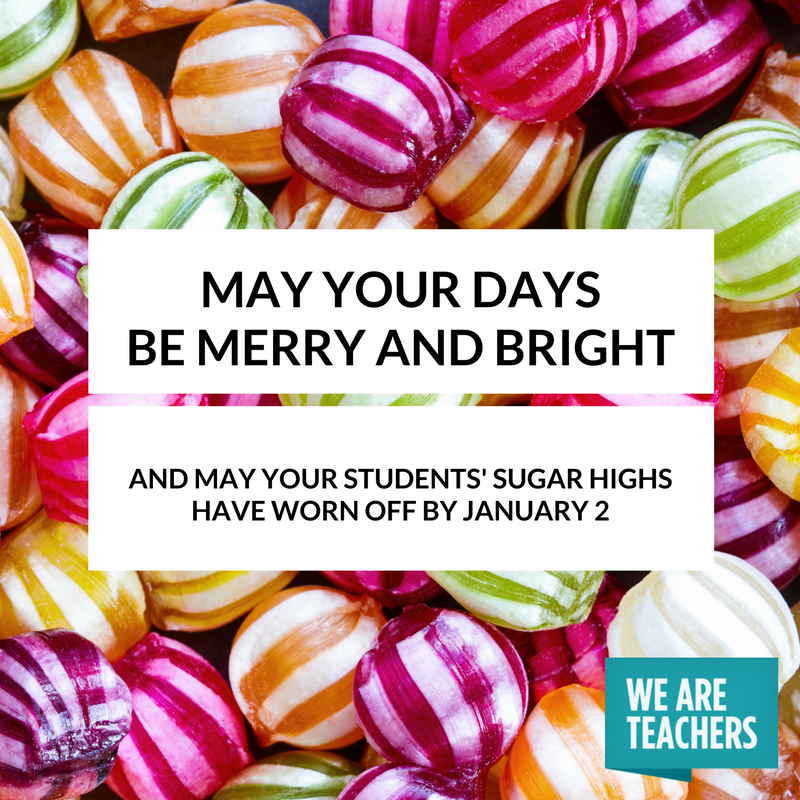 And may your students be drinking kale smoothies, starting on December 26.
5. May Your 2020 Sparkle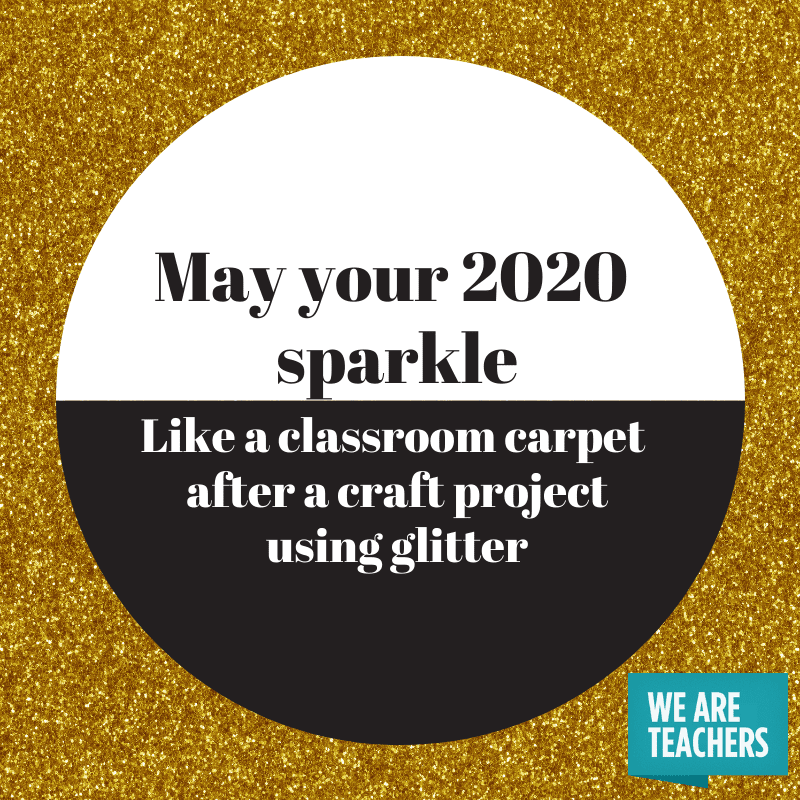 And may you never forget that glitter is forever.
6. Good Tidings for Christmas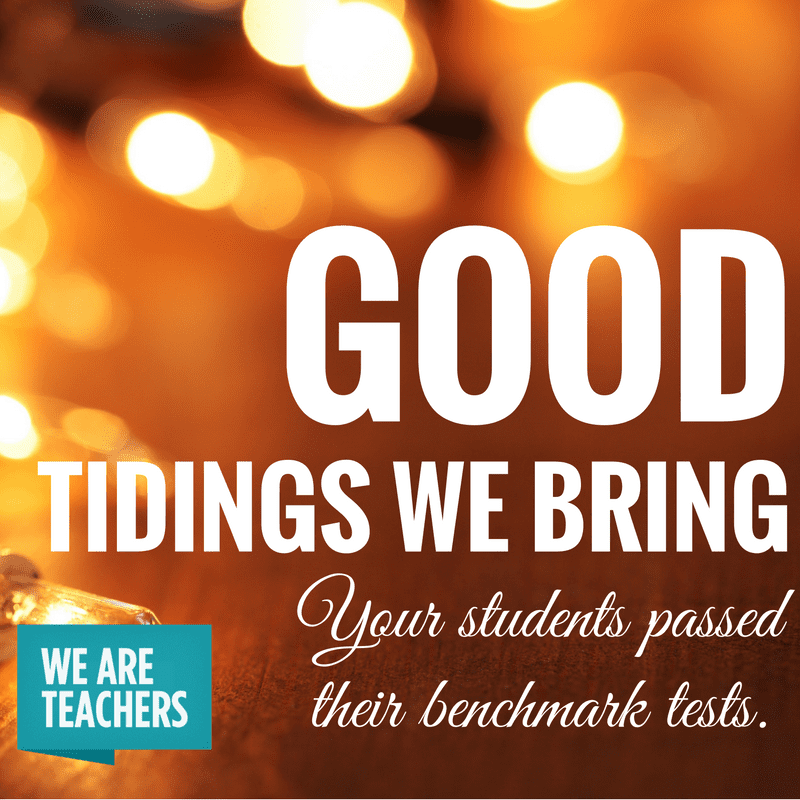 That's all you asked Santa for anyway, isn't it?
7. Season's Greetings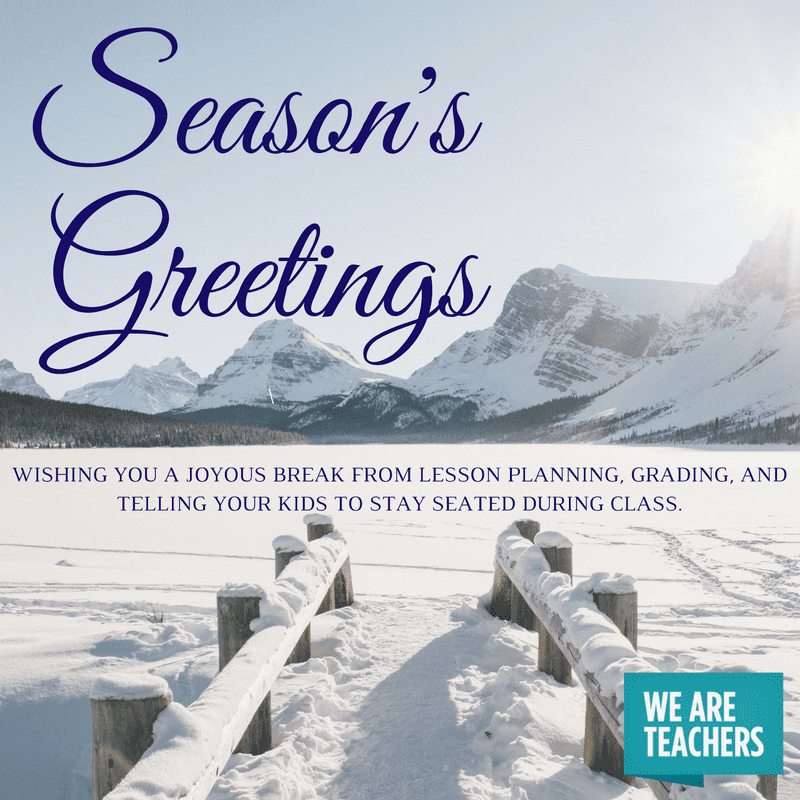 And a happy respite from saying "One, two, three, eyes on me."
8. Joy to the World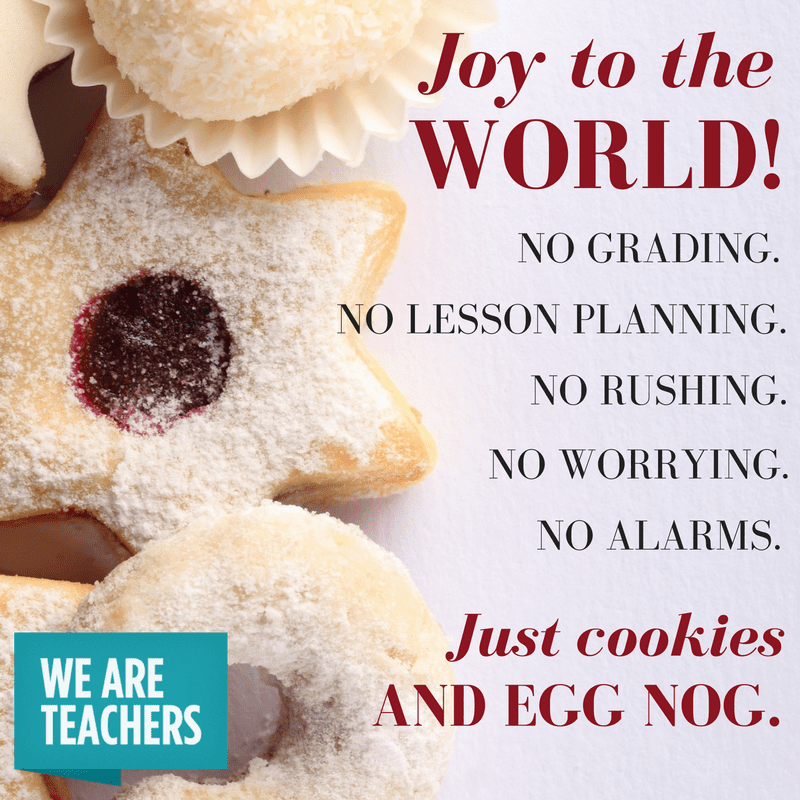 Winter break has come.
9. Deck the Halls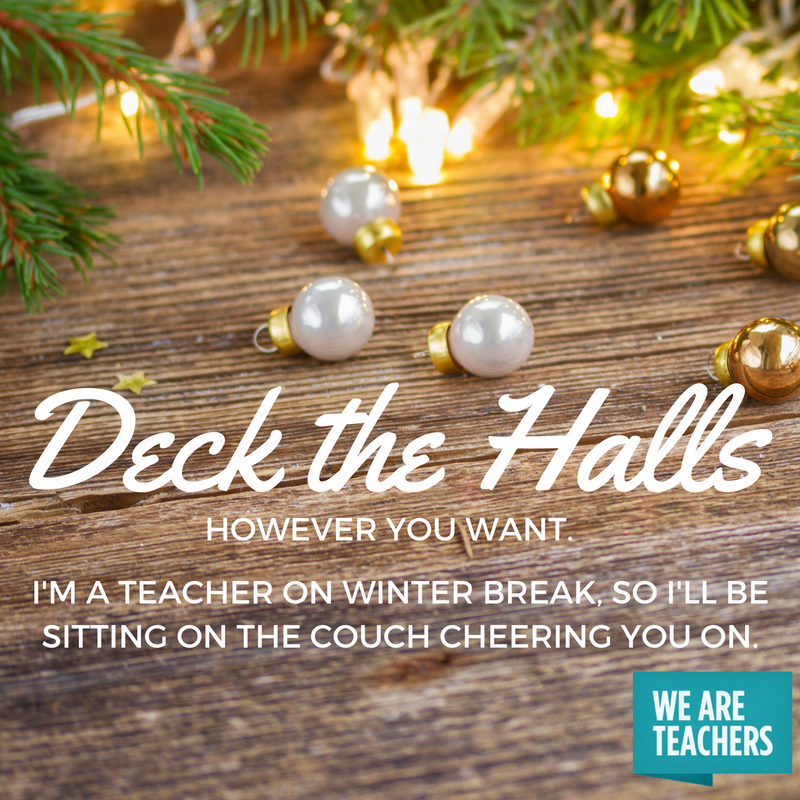 Seriously, you do it. Because I will not be decorating halls, bulletin boards, or anything else for two weeks.
10. Fa La La La La
'Tis the season for comfy pants.
11. Happy New Year
Pop the champagne. You deserve it!
What would your honest holiday cards say? Come and share in our WeAreTeachers HELPLINE group on Facebook.
P.S. Looking for a holiday gift that keeps it honest? Check out our free Teacher Life card game. It's like Cards Against Humanity for teachers!